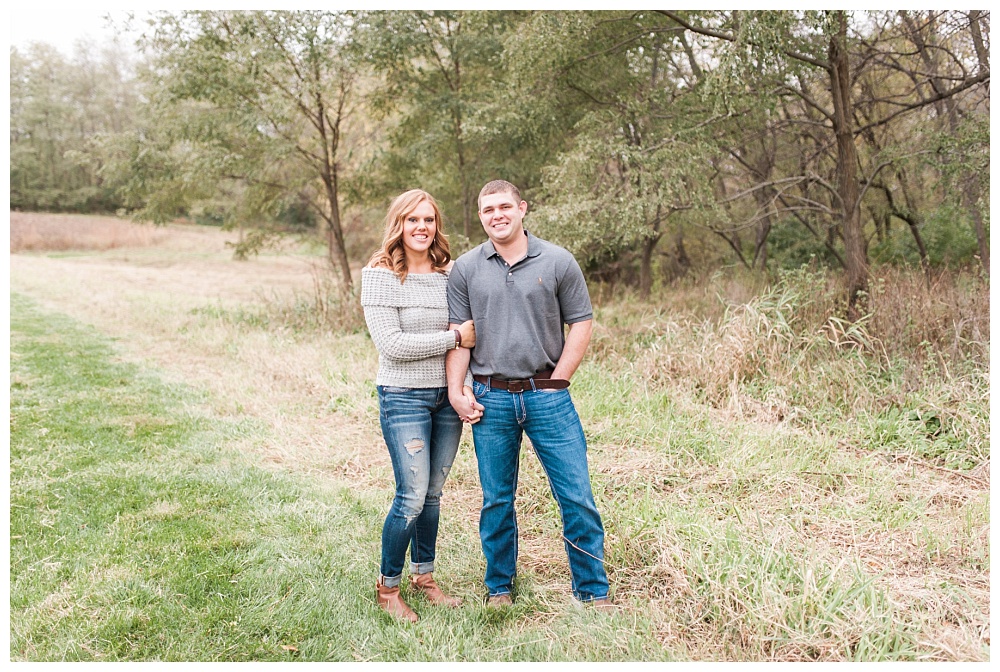 Like a lot of couples these days, Maggy and Dan give credit for their relationship to online dating. However, it wasn't just that easy. Initially Maggy was against the idea of online dating, but after a ton of persistance Maggy's girlfriends wore her down and she finally let them set up a profile for her. Shortly after setting her up online, she matched with Dan. They texted back and forth for a while and realized that they had a ton in common, so Maggy agreed to a date.
Their first date wasn't so smooth, but adorable nonetheless. The restaurant they went to did not have air conditioning and the two of them were sweating profusely – mostly due to no AC, but a little due to their first date nerves. They cooled off on the outdoor patio and Dan took Maggy home. As she went to get out of the car, Dan leaned over for a hug and an attempted kiss and ended up awkwardly kissing her on the cheek. She went inside and was going over the night with her brother when she saw that Dan was calling her and she wasn't sure why. She answered the phone and Dan told her how he forgot to tell her how beautiful she had looked for their date and apologized for the awkward kiss. Maggy knew right then that they had found a good thing!
Maggy and Dan hoped to catch some fall colors for their engagement session to help coordinate with their fall wedding!  We weren't sure if we were going be able to do their session because it was drizzling out, but we made the best of it!!  I couldn't be more excited for their October 2018 wedding at TPC Deere Run!!!