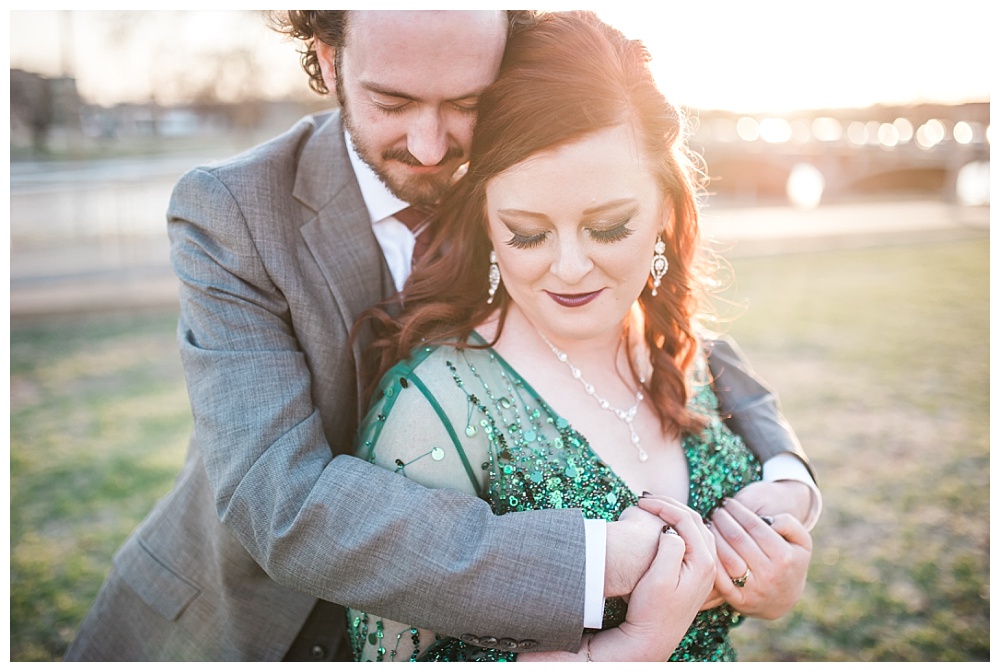 Pete and Leslie decided to go against your traditional wedding trends and standards and instead opted for details that were more meaningful to them as a couple. Those details created quite possibly one of the most beautiful and unforgettable weddings anyone has ever attended. Just look at the bride's AH-MAAAZING green wedding dressed designed by Jovani – there has never been a dress more suited for an individual than this one was for Leslie. While it wasn't an easy process finding an "unconventional" wedding dress, she ordered it without knowing if it would work, and it ended up being exactly what she wanted. It literally looks like it was made just for her!
Pete and Leslie loved that Eastbank Venue & Lounge was a blank slate that could be customized the way they wanted, and they were also able to have the wedding, cocktail hour, and reception all in one spot. The jewel tones and metallic color scheme popped perfectly against the white walls of the venue, and made for a dark, romantic vibe the couple wanted to achieve. They wanted their wedding to be different and customized to them, and everything came together seamlessly. One piece of advice Leslie shared for future brides was, "to not get caught up with focusing on what is traditional or not… You don't have to do anything that you don't want to do. Ultimately all that matters is that the day is what you and your future spouse want it to be."
Pete and Leslie met in Athens, Georgia through mutual friends in 2011. They were friends all throughout the summer of 2011, and would find themselves drawn to sharing stories with one another for hours on end, even when surrounded by a big group of friends. They made their relationship official at the beginning of 2012. Originally Pete wanted to propose in Asheville, North Carolina, which is Leslie's favorite place to visit. But once he started planning that trip, Leslie knew it would be the trip he proposed during. Their schedules started filling up quickly, and Pete realized he needed to propose quick or he was going to have to wait a while. On April 17, 2016, Pete and Leslie went to breakfast with some friends, then hiking in the mountains, where Pete proposed at Rabun Bald Lookout Tower – a beautiful mountain overlook in Georgia. Afterwards they went to Tiger Mountain vineyards to celebrate.
What made the ceremony and reception so special? According to Leslie: "We had one of my best friends perform the ceremony. Actually, he was part of the couple that we met for breakfast the day we got engaged. He was able to reach out to our parents and could pull stories from our years of friendship. We loved how special and customized our ceremony was to us. Our friends and family are all spread out around the country, so our reception was a great time for people to meet and catch up. It was fun seeing all the different phases of our life coming together in one spot."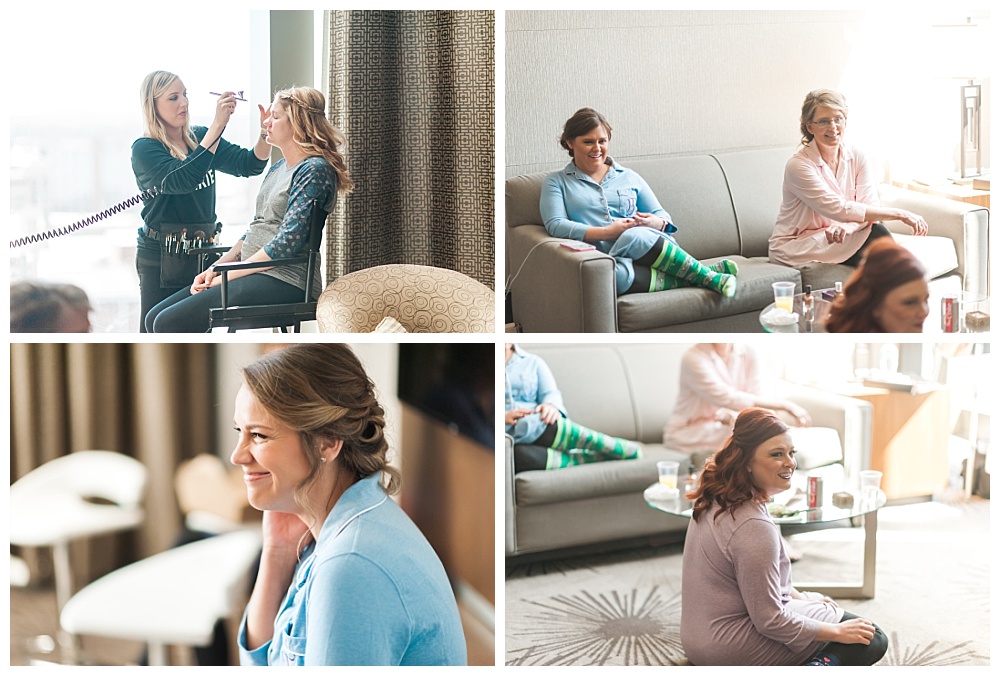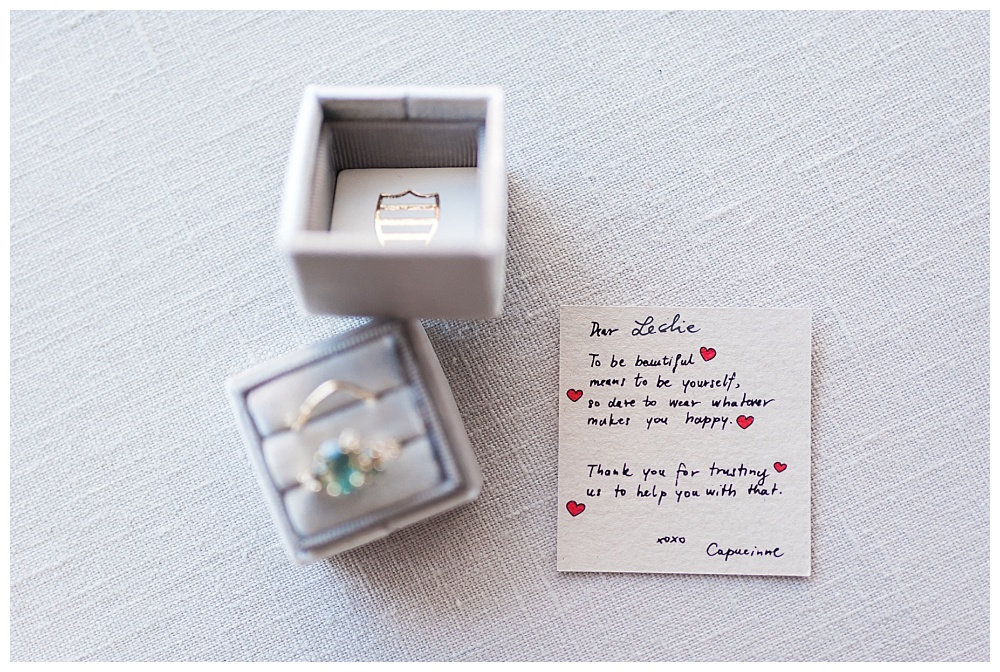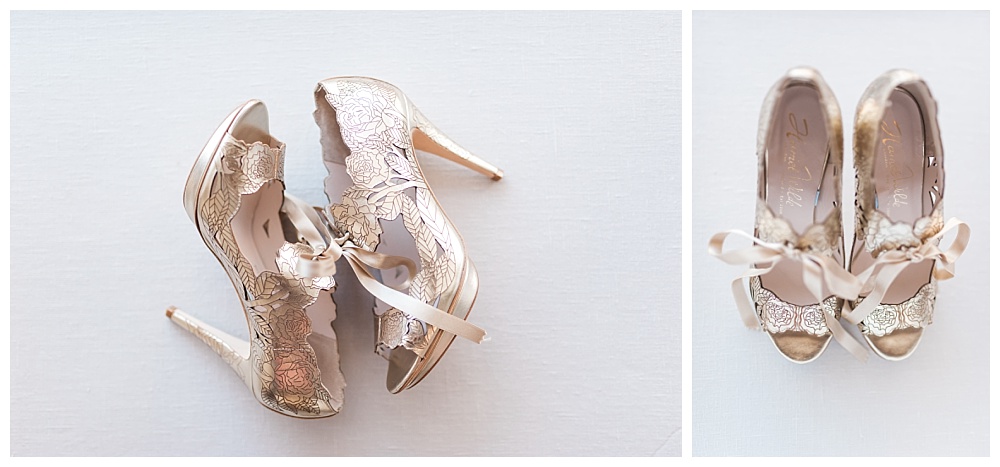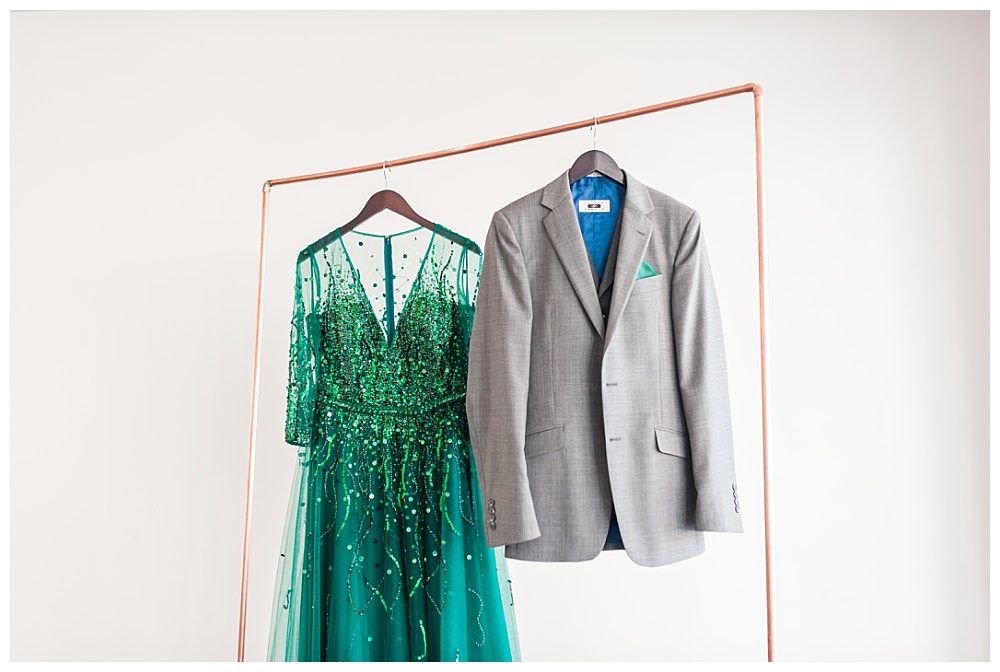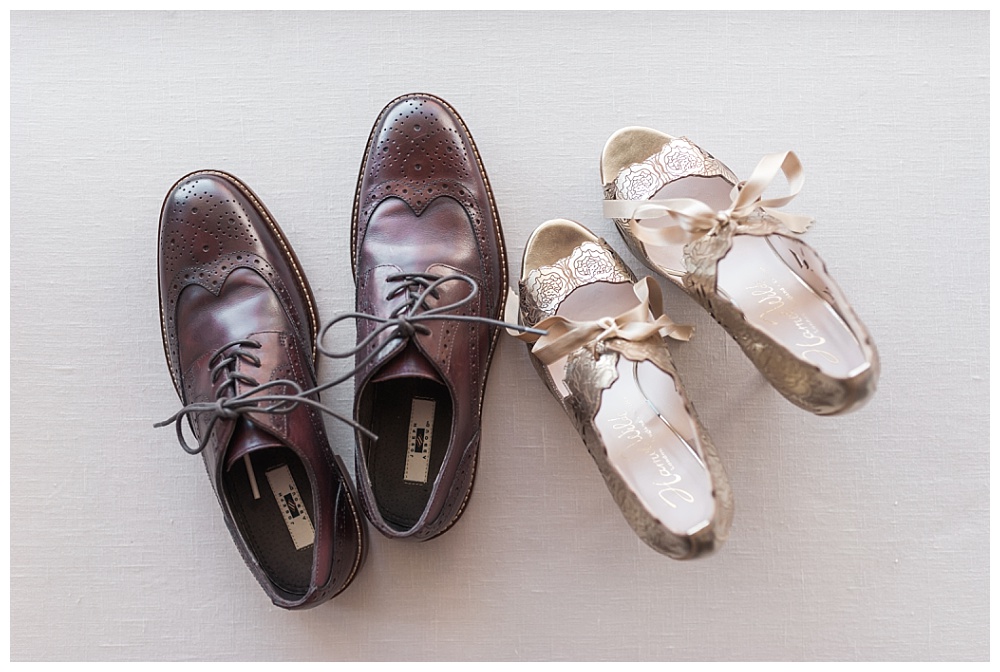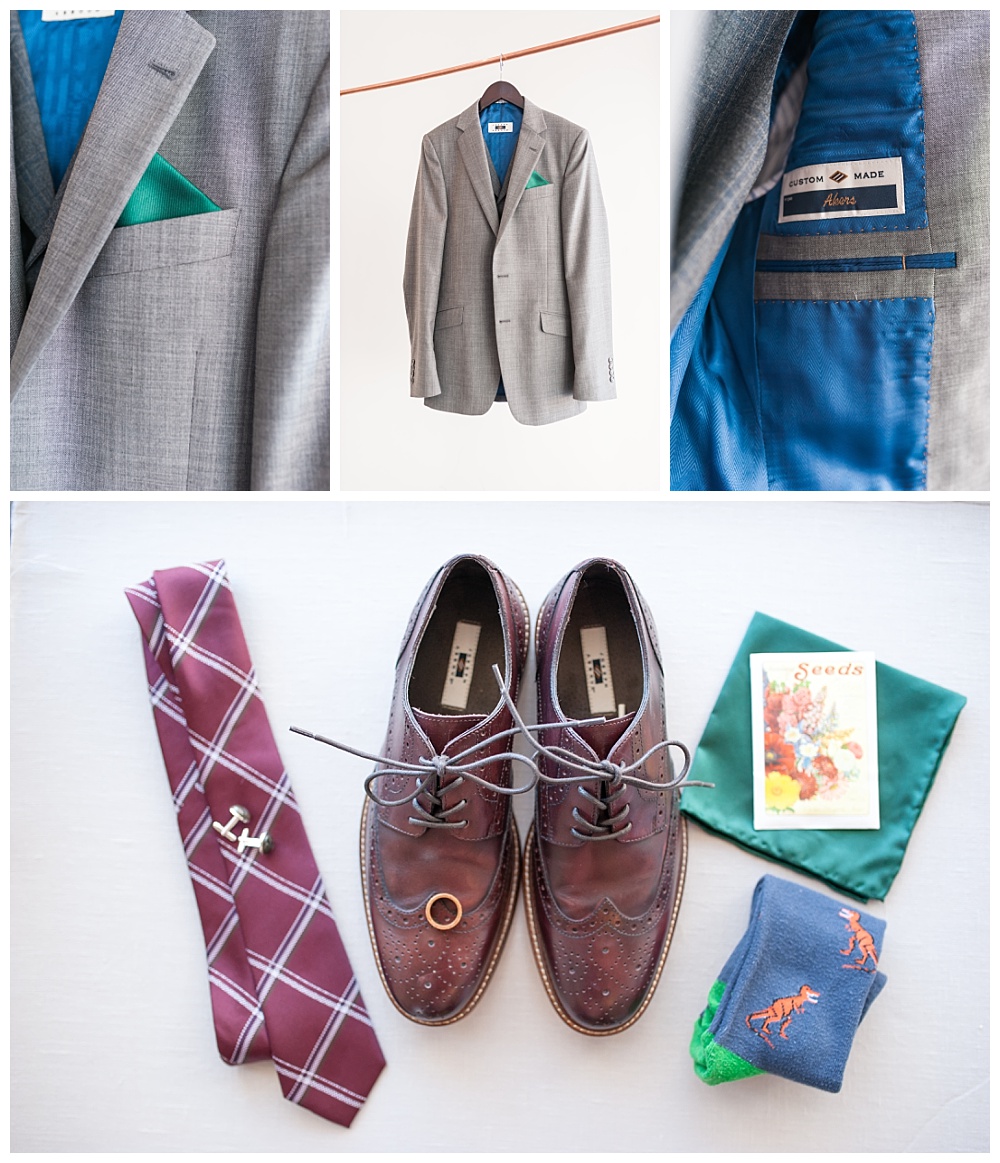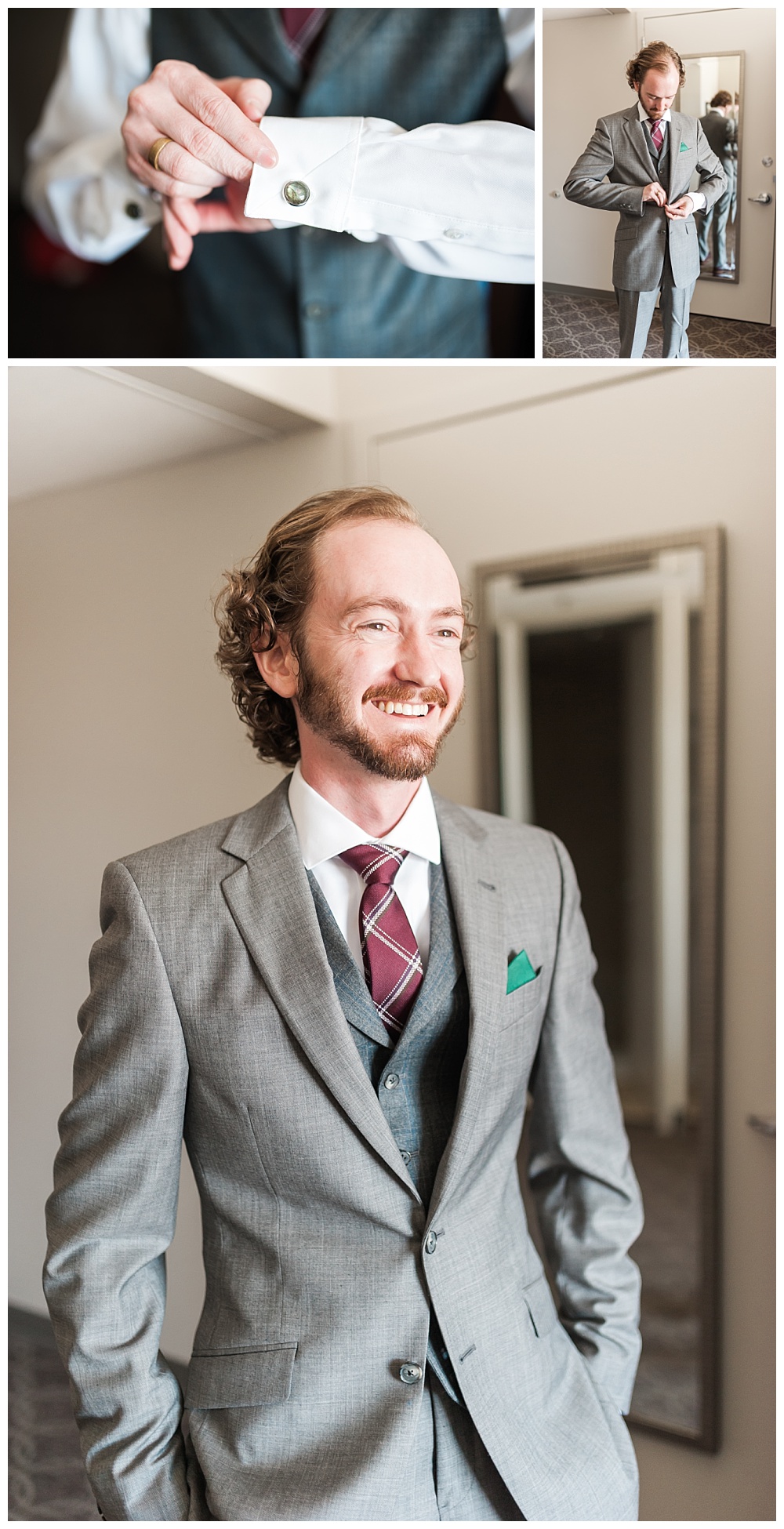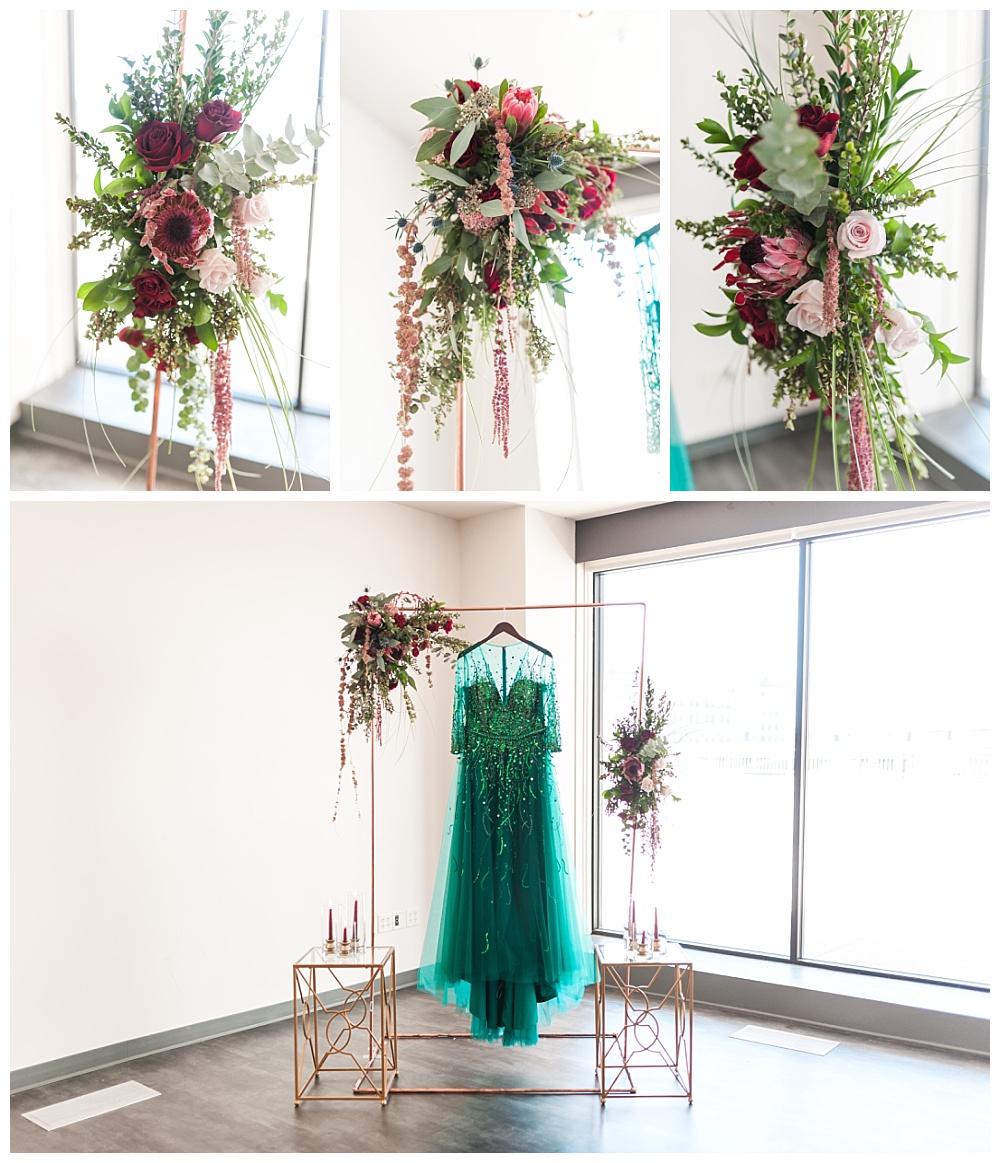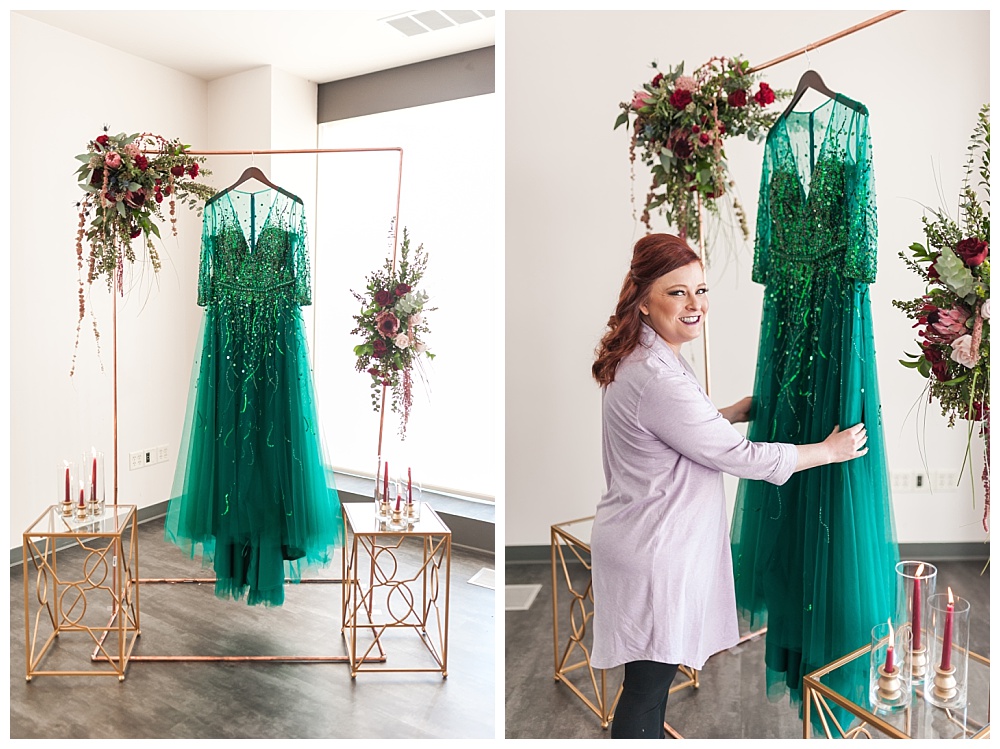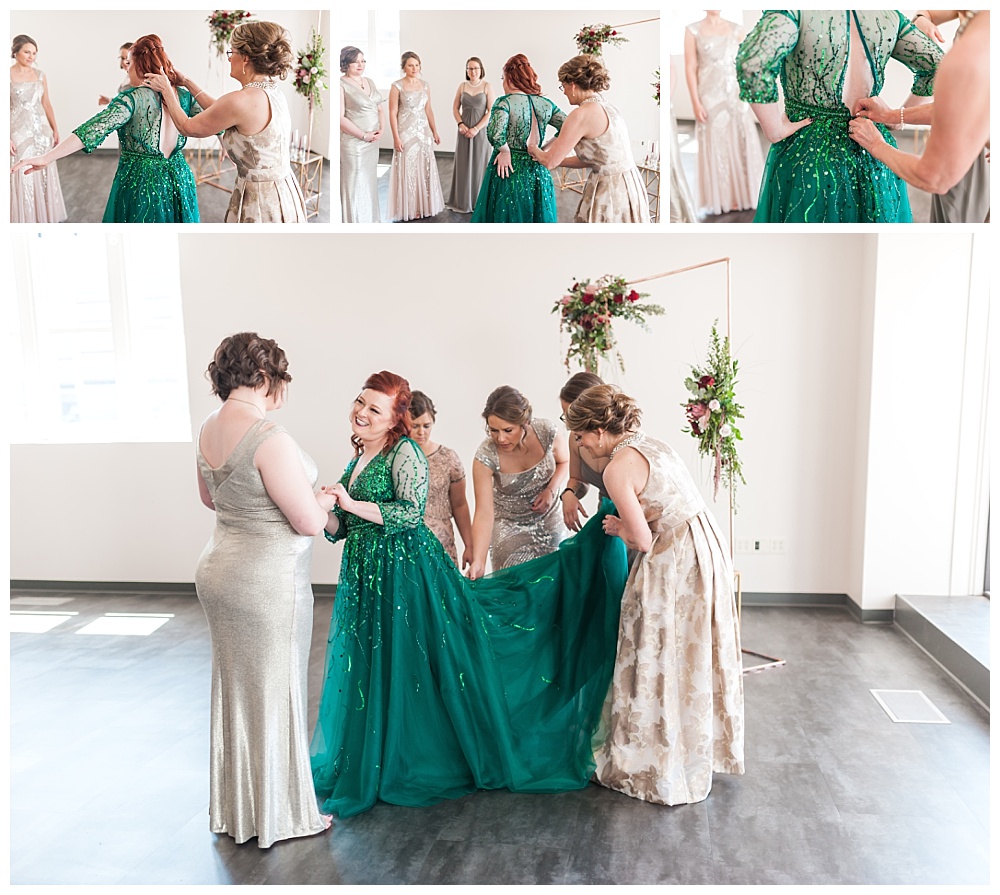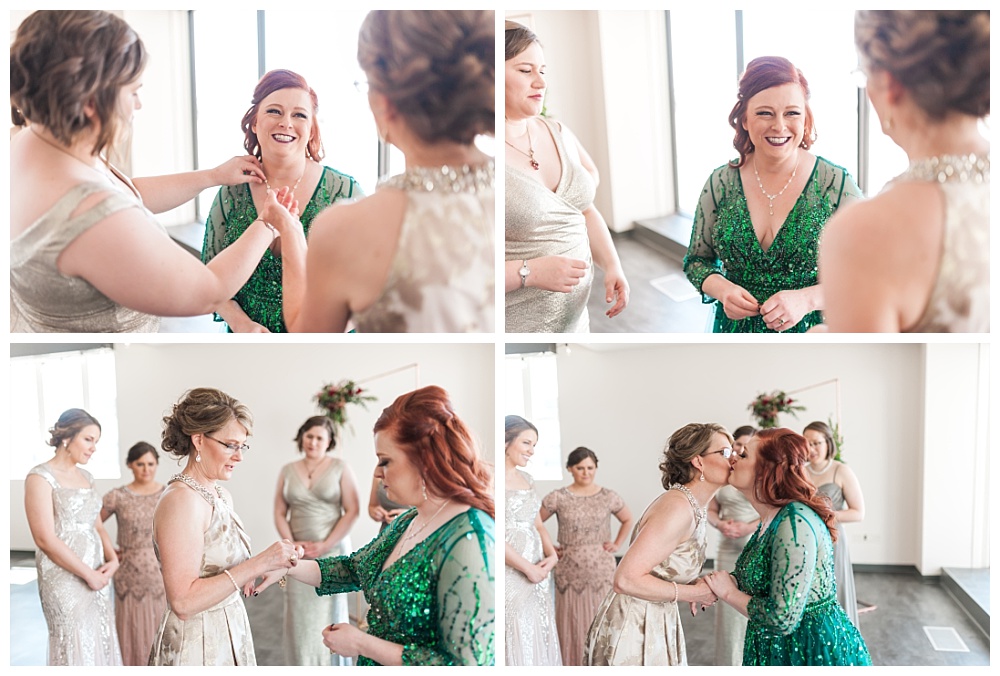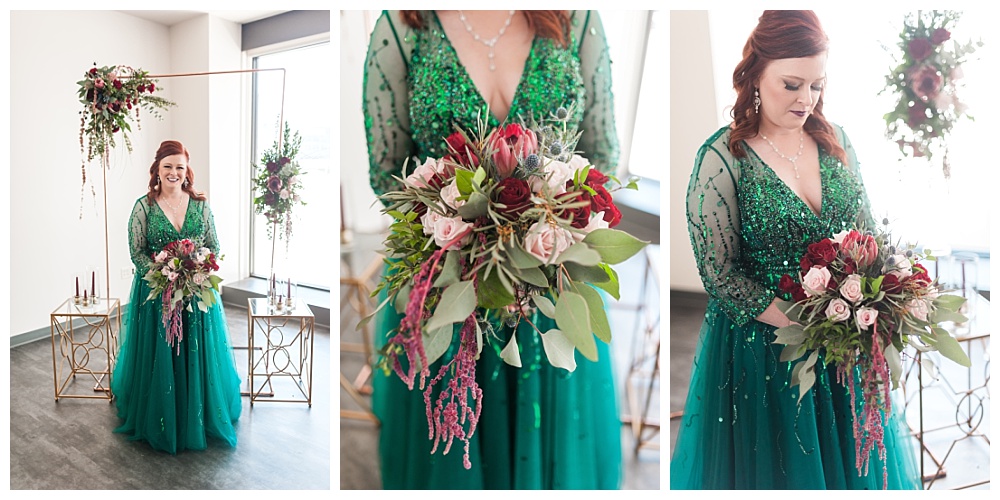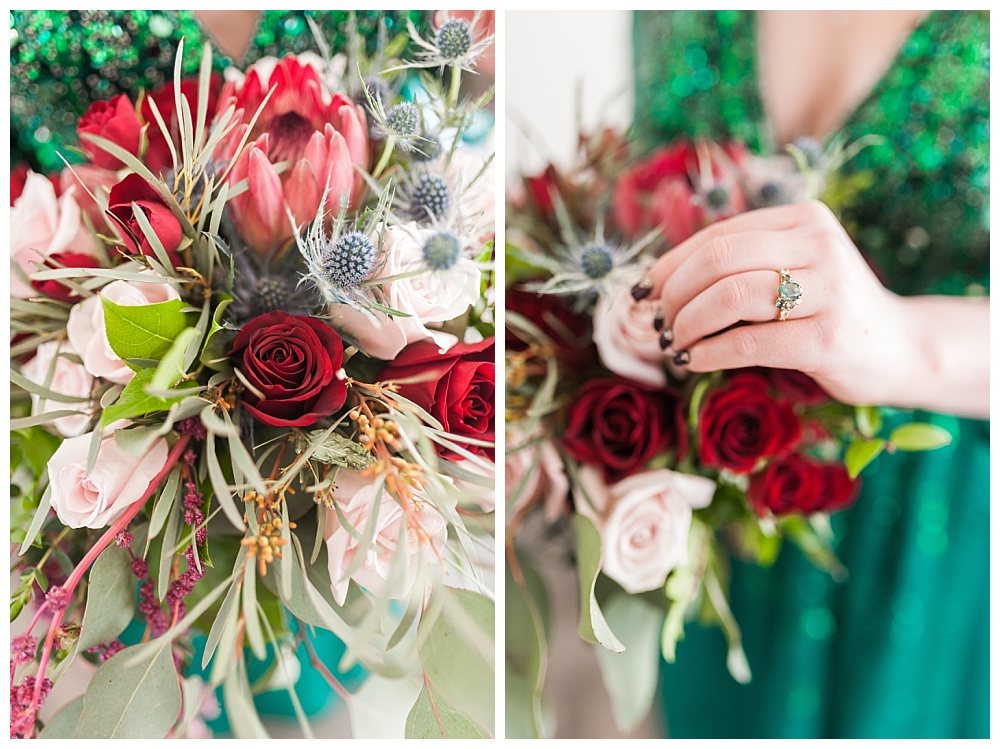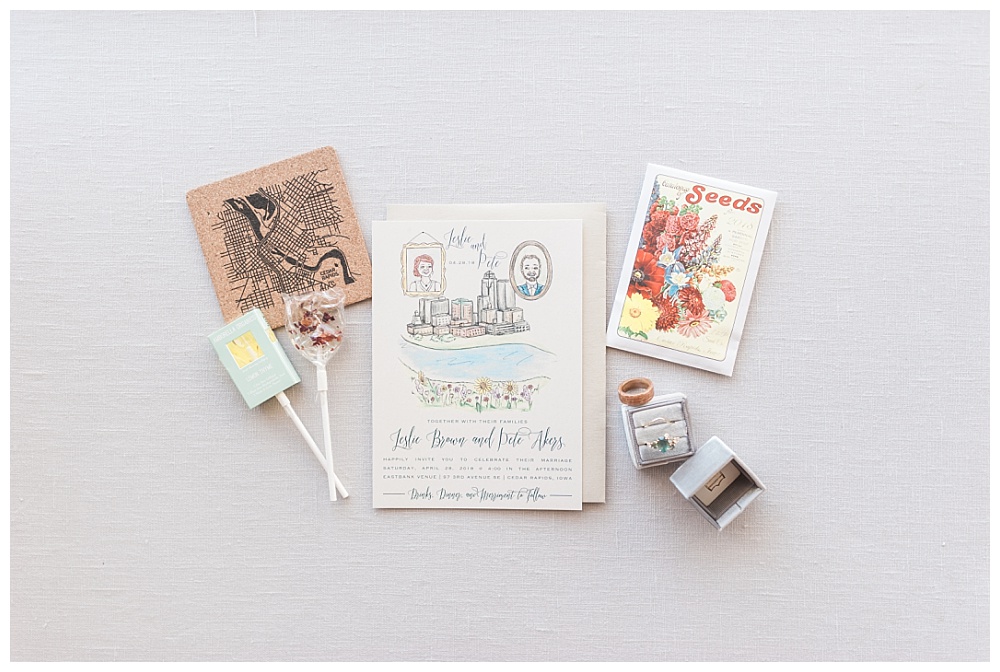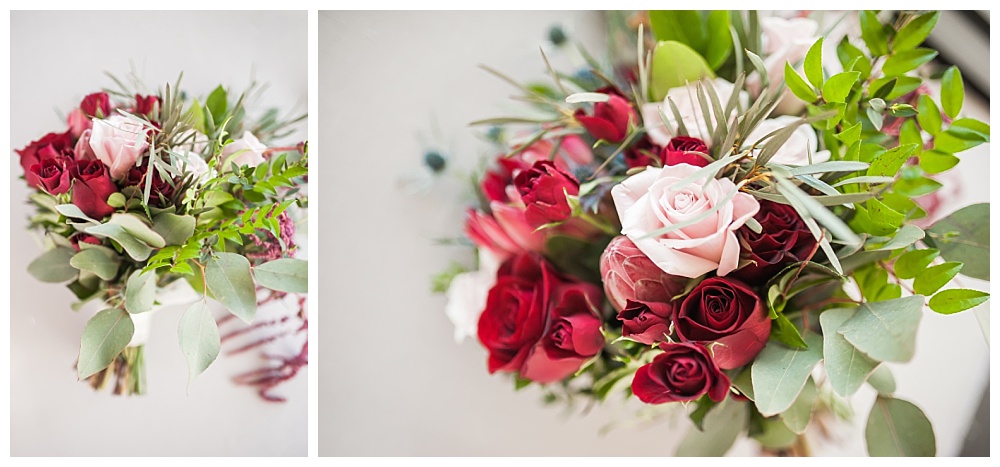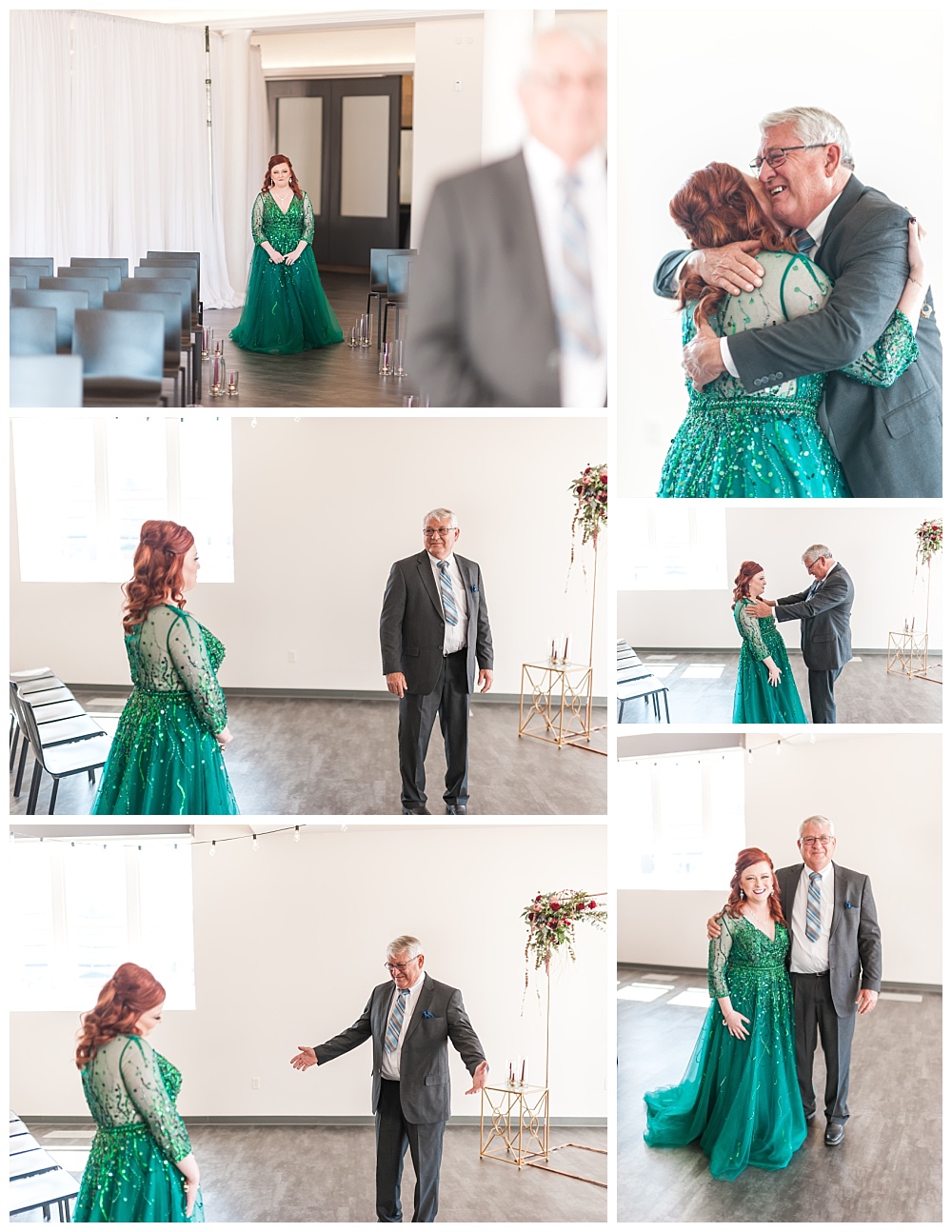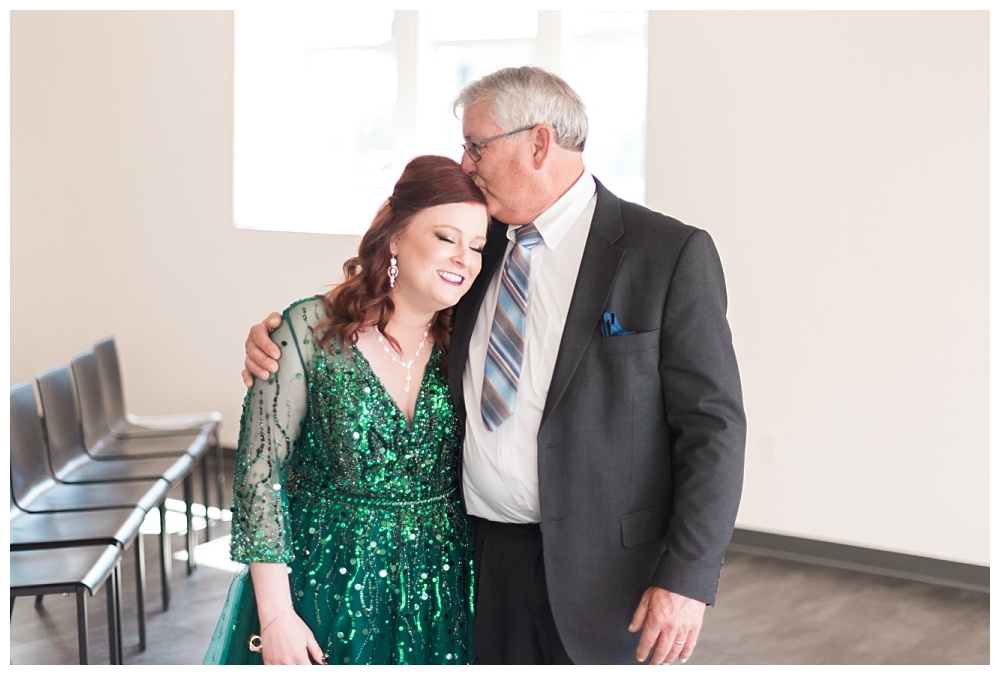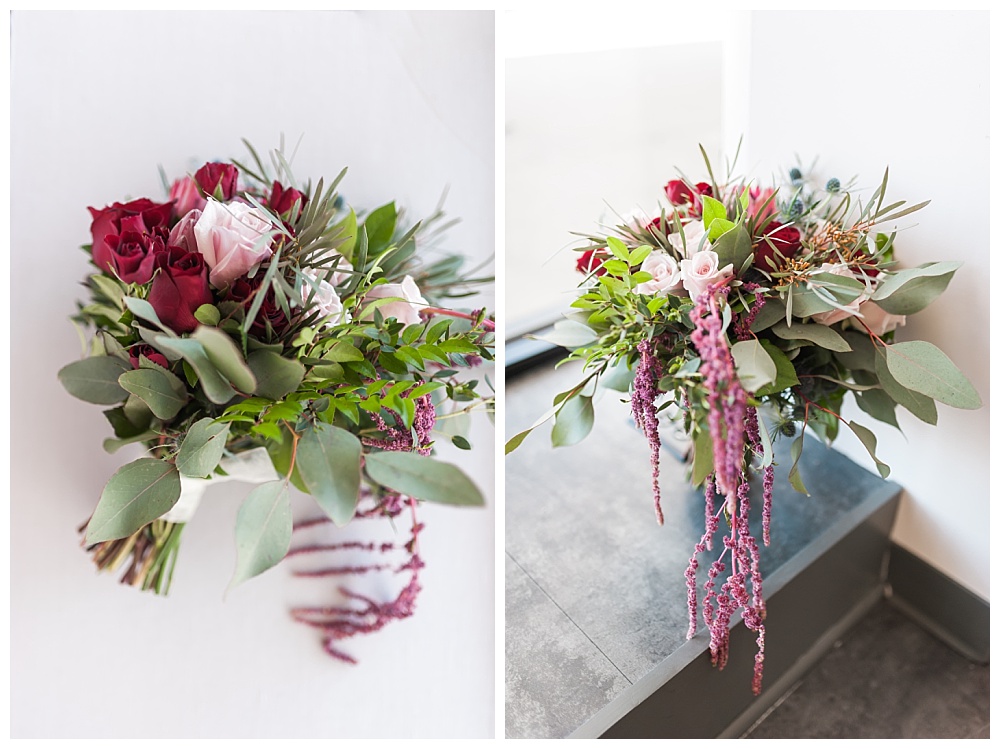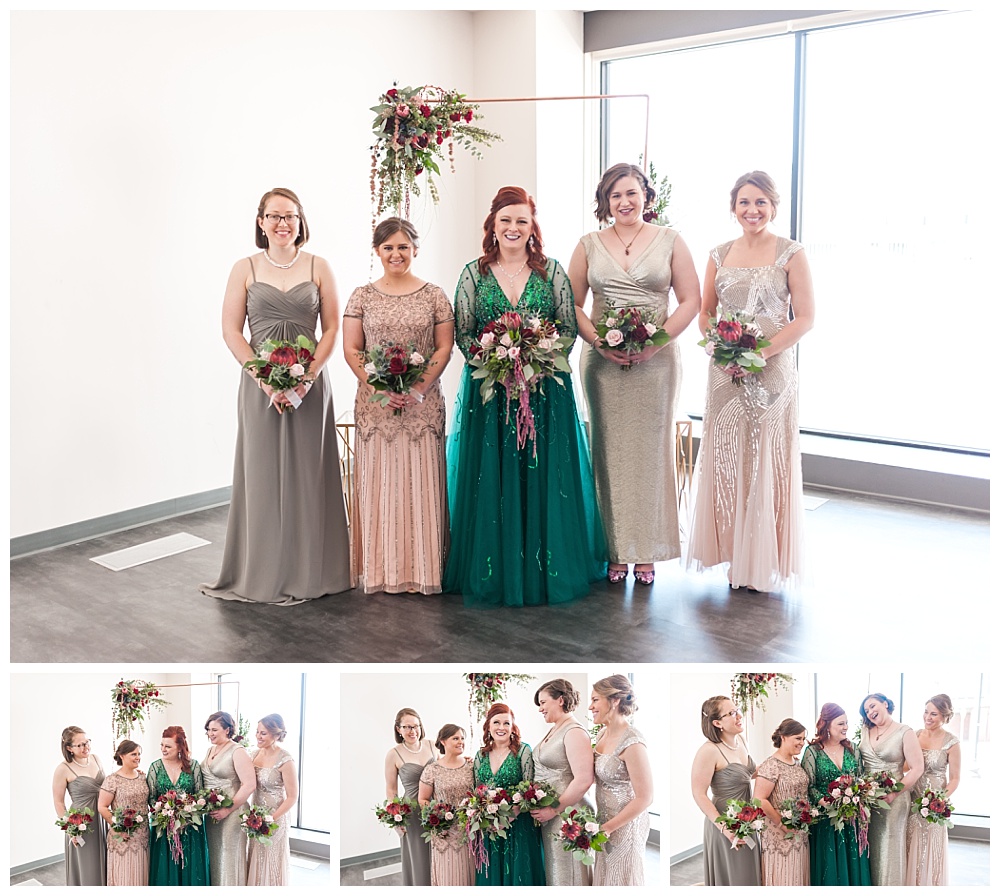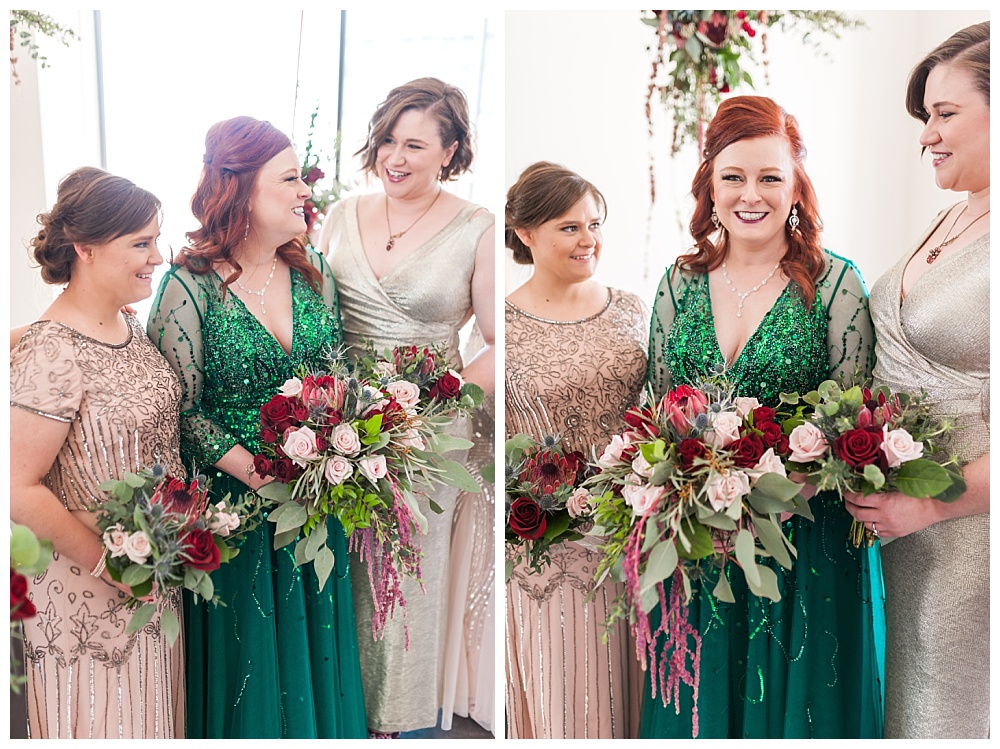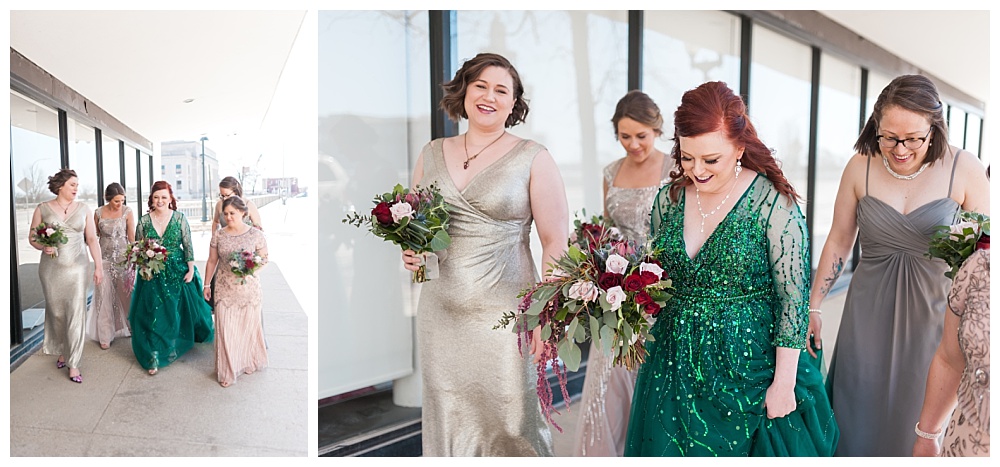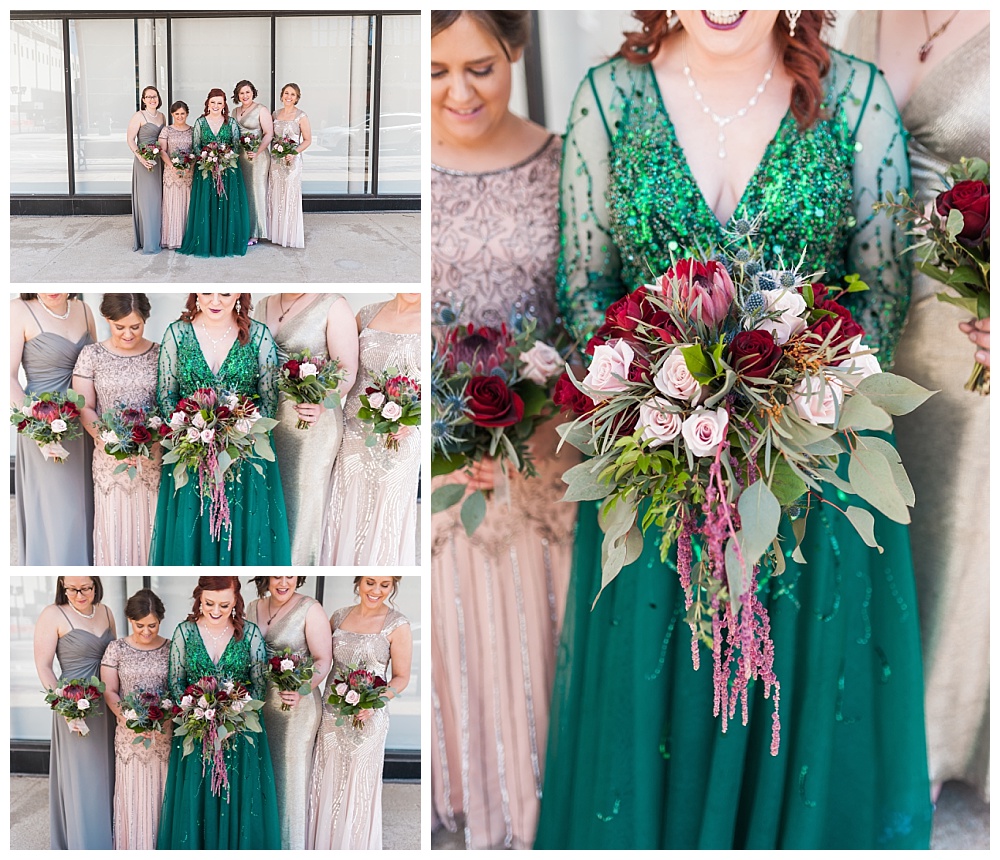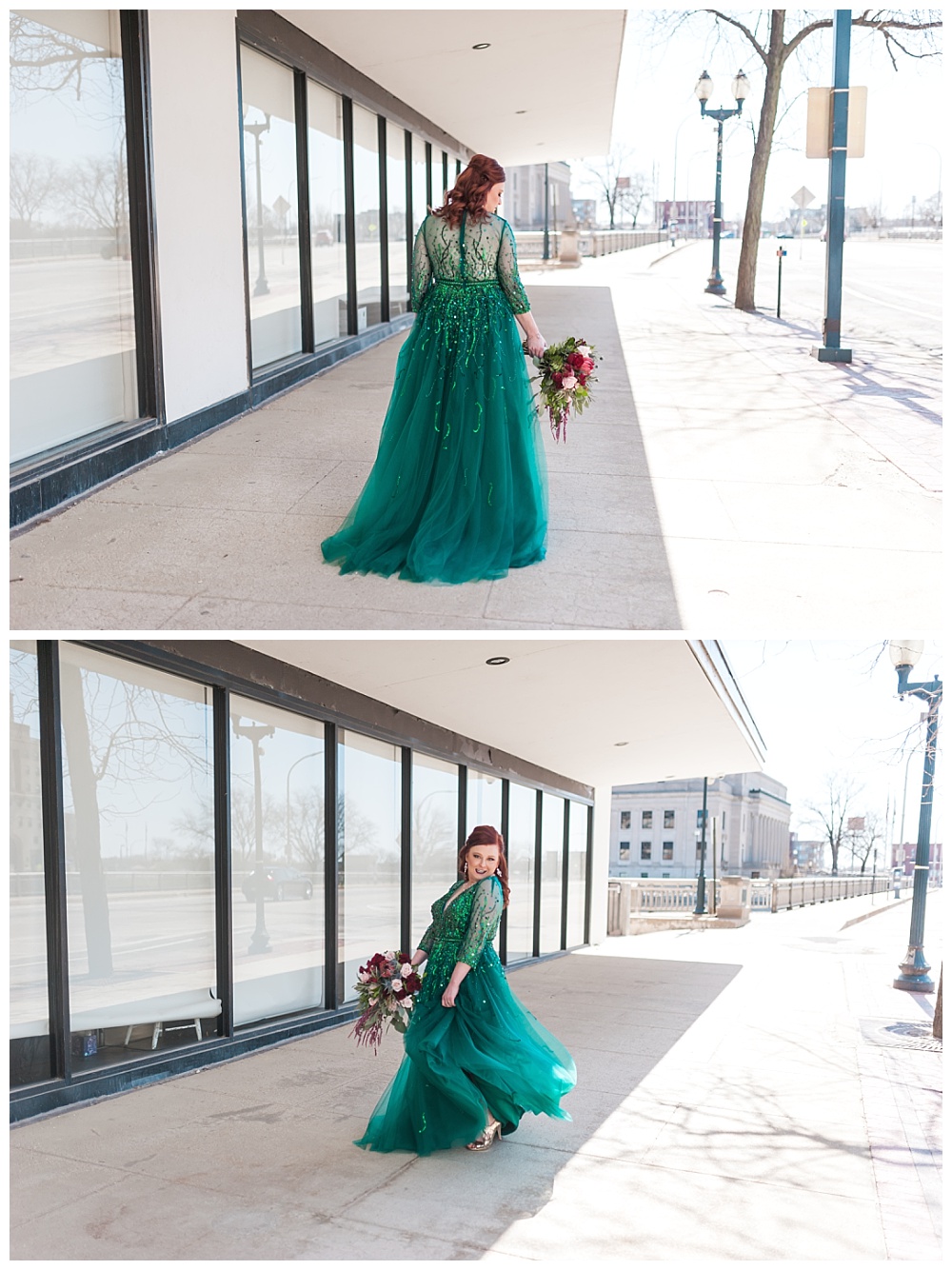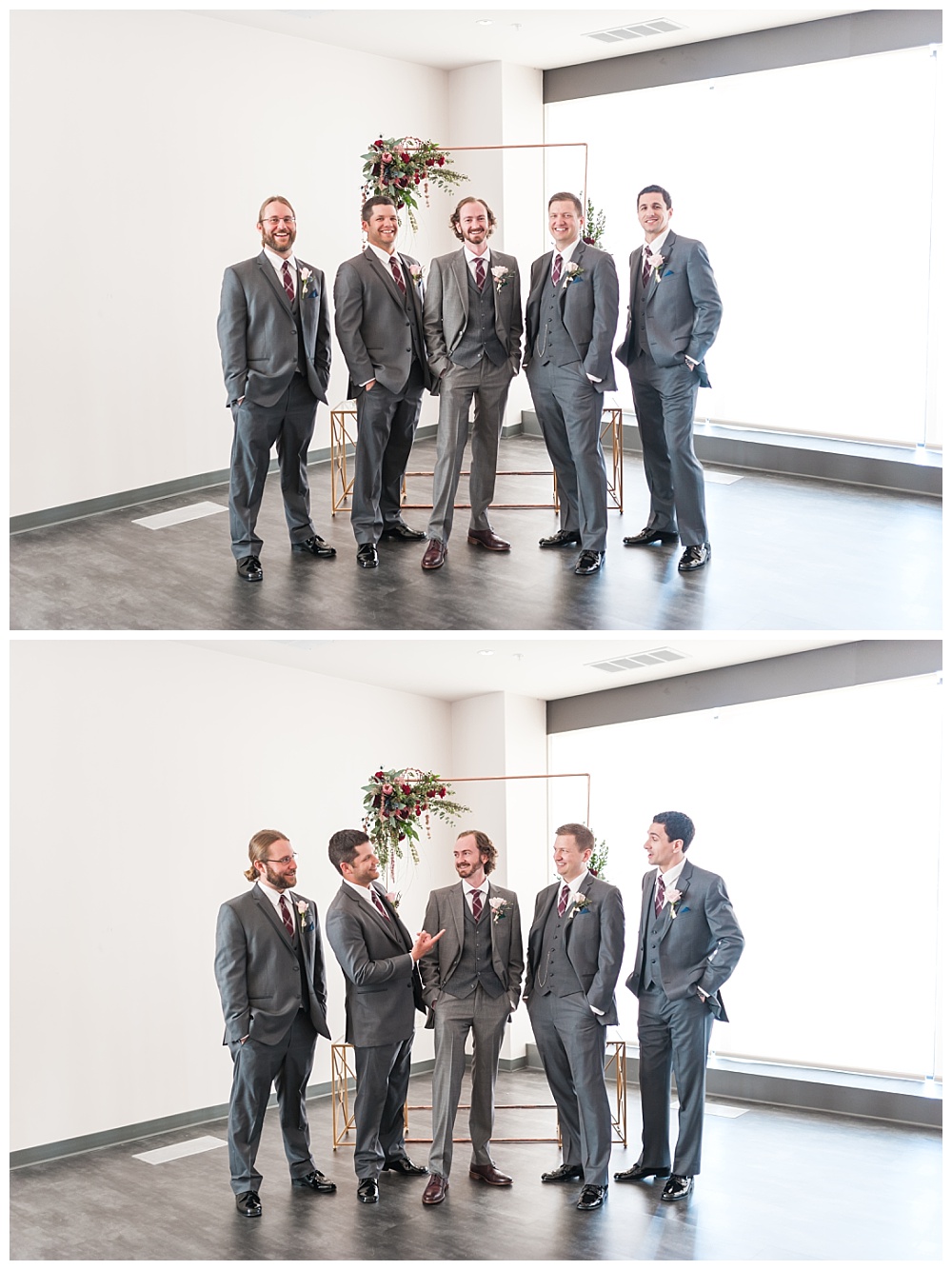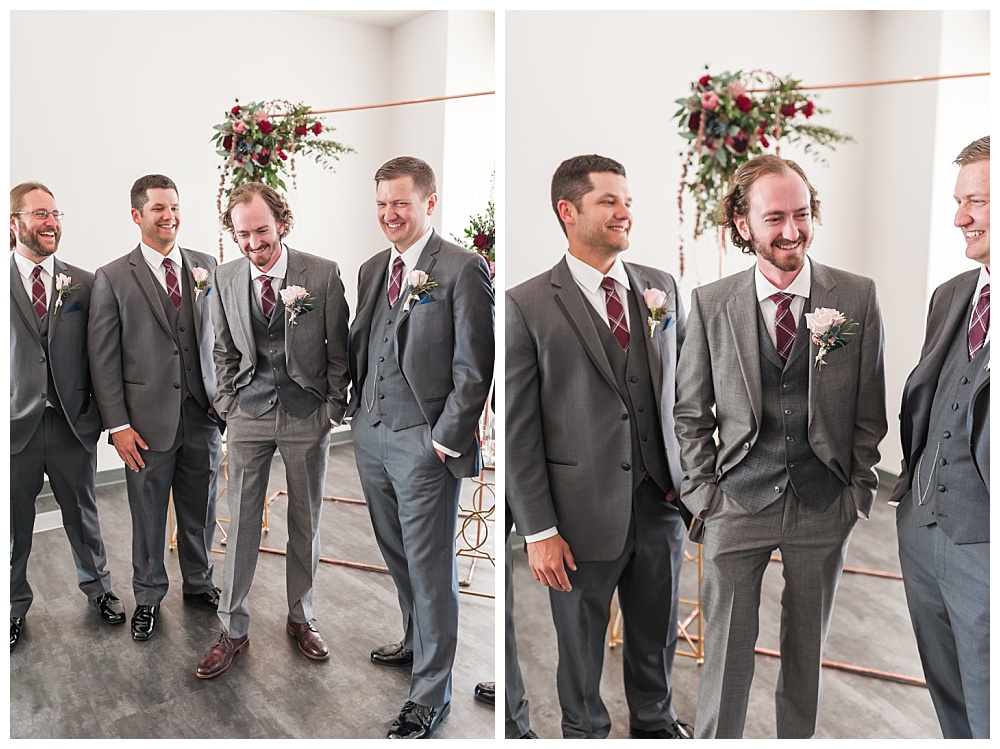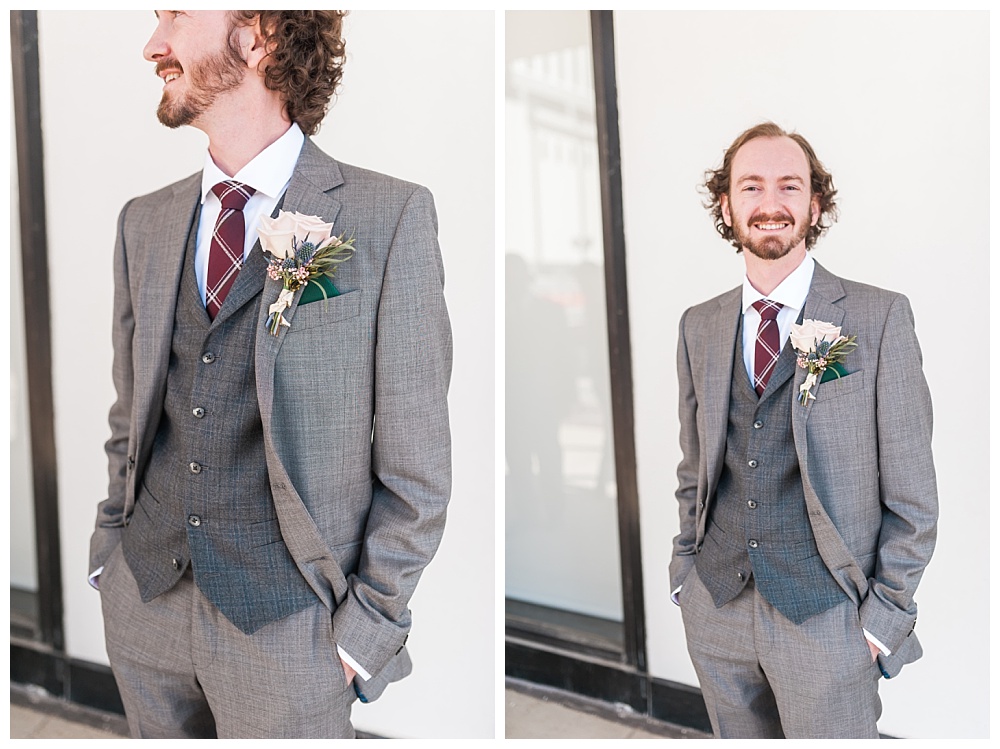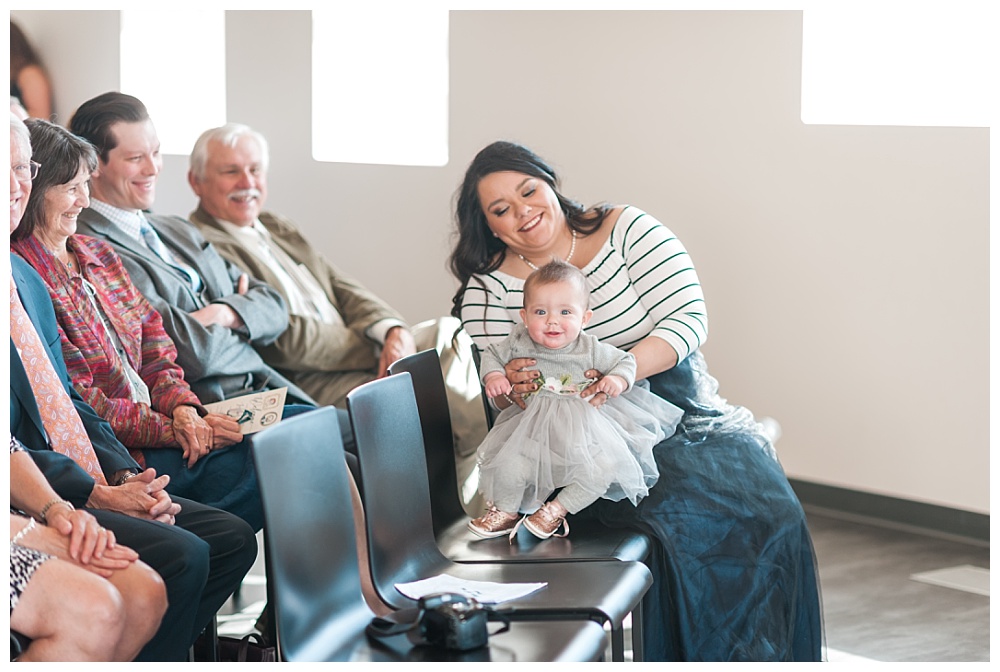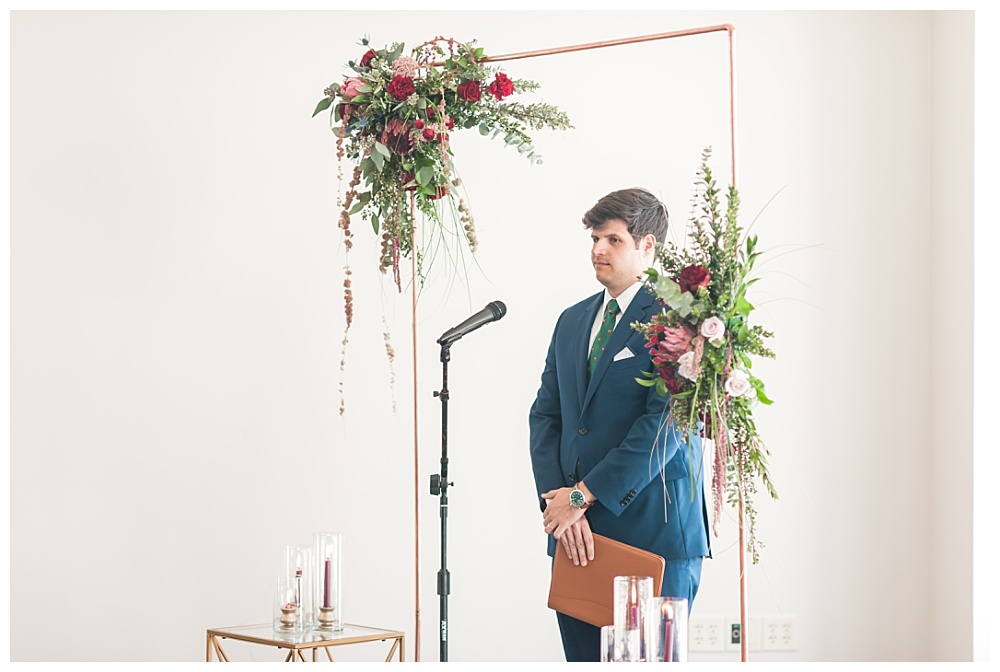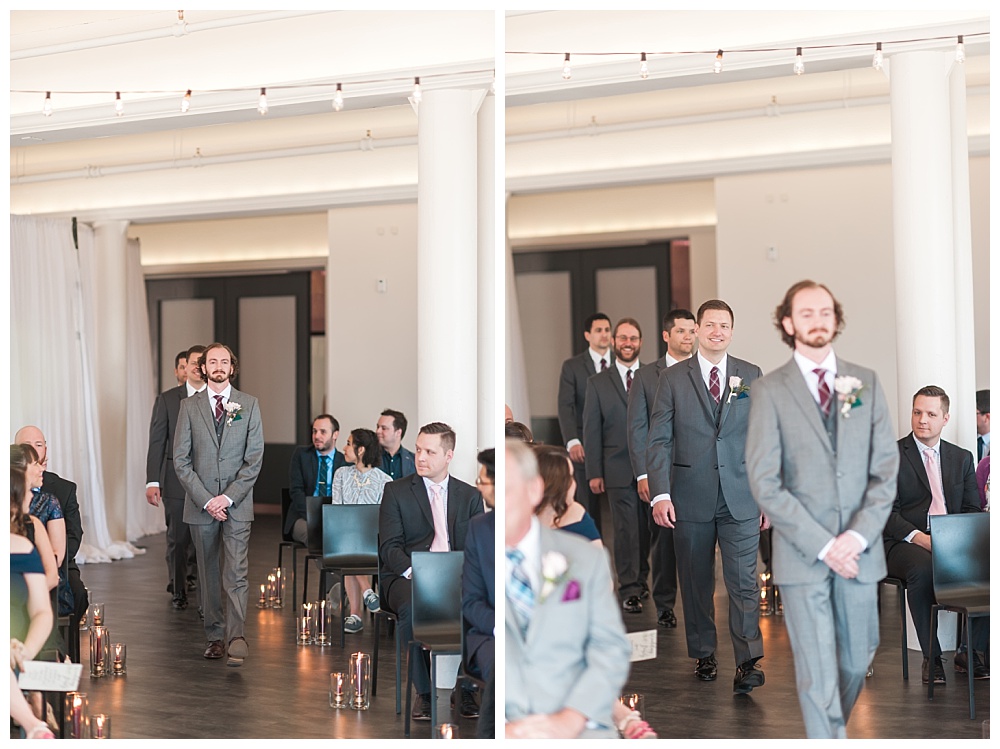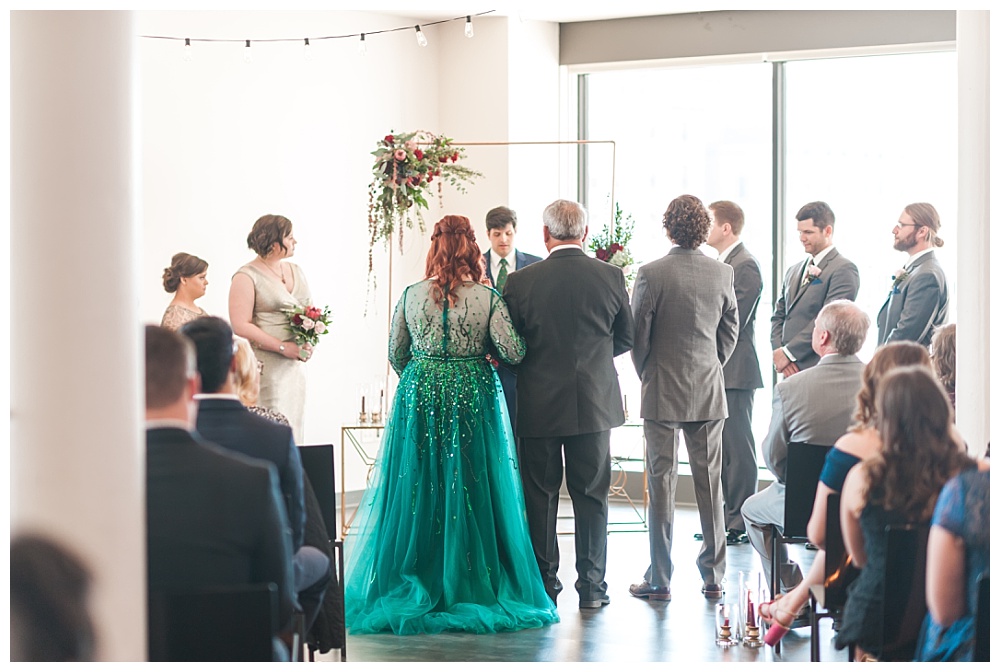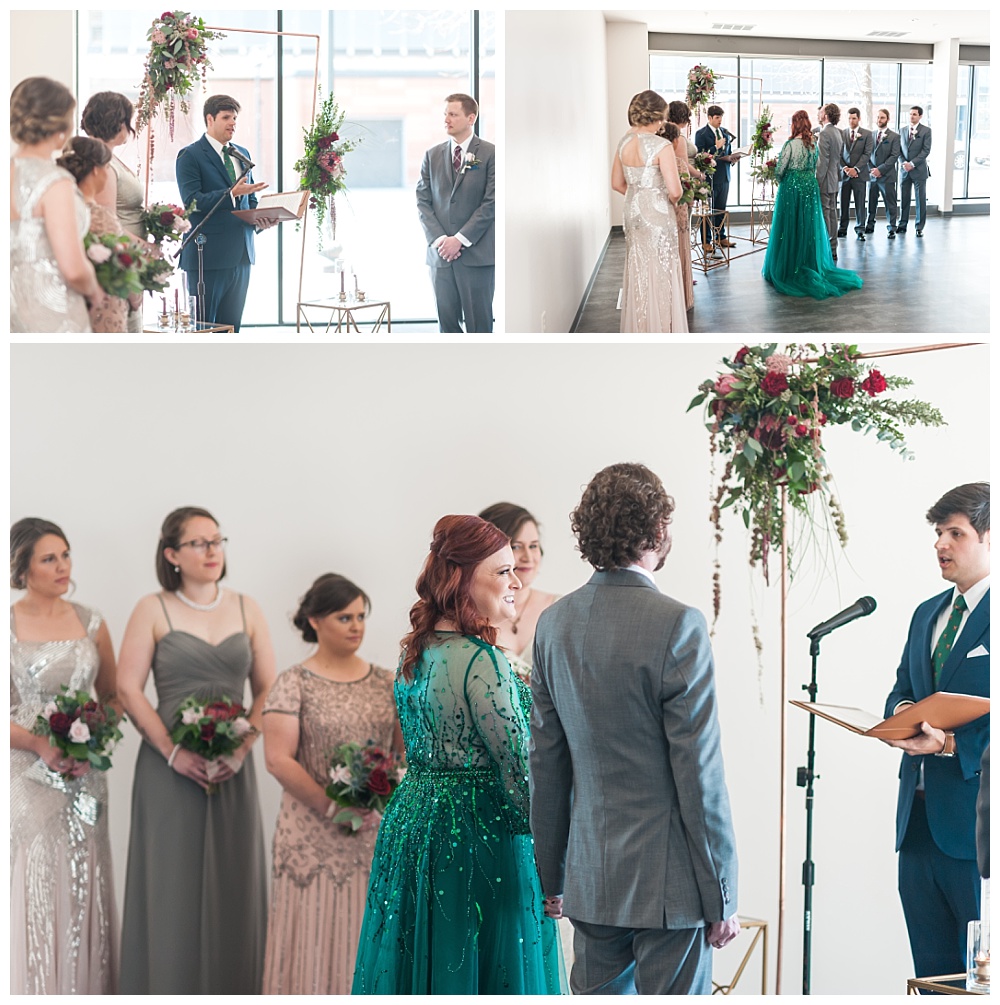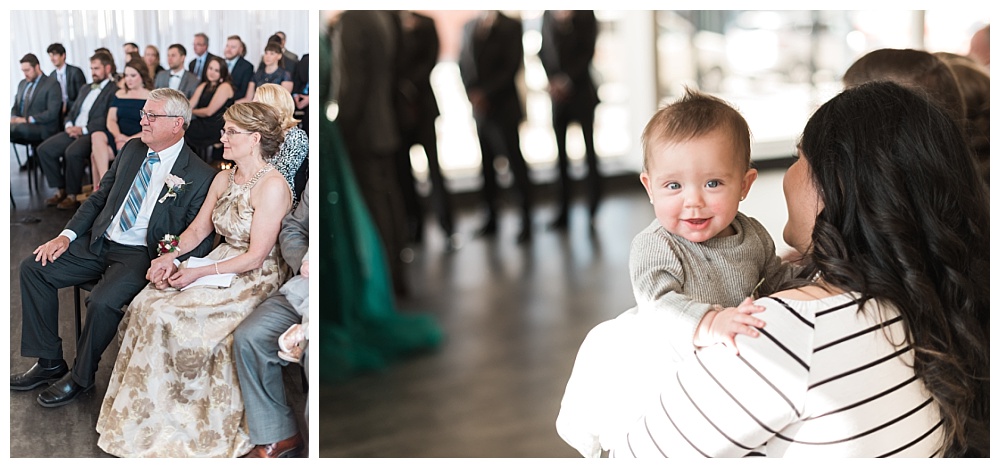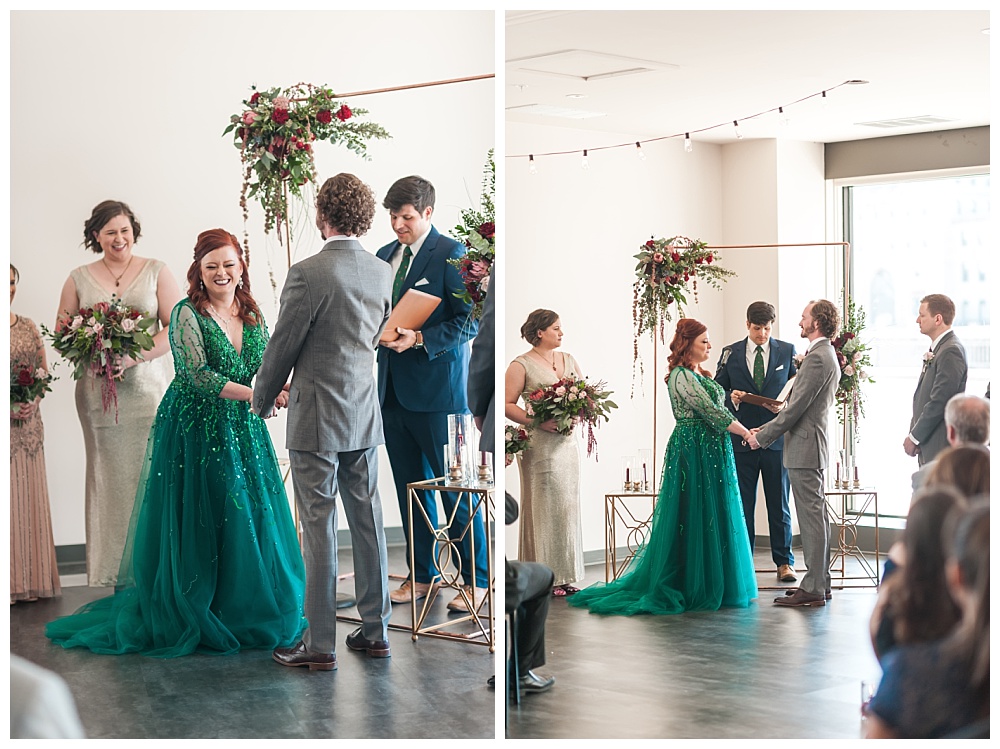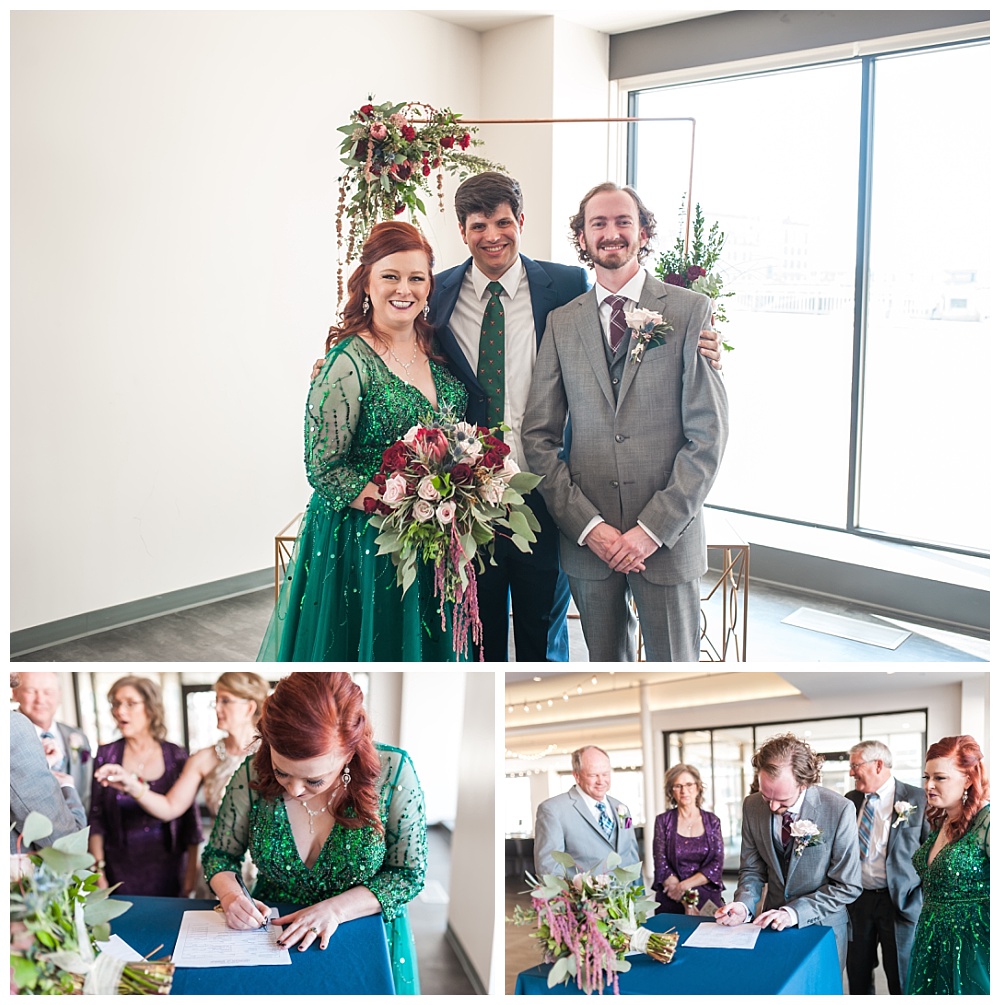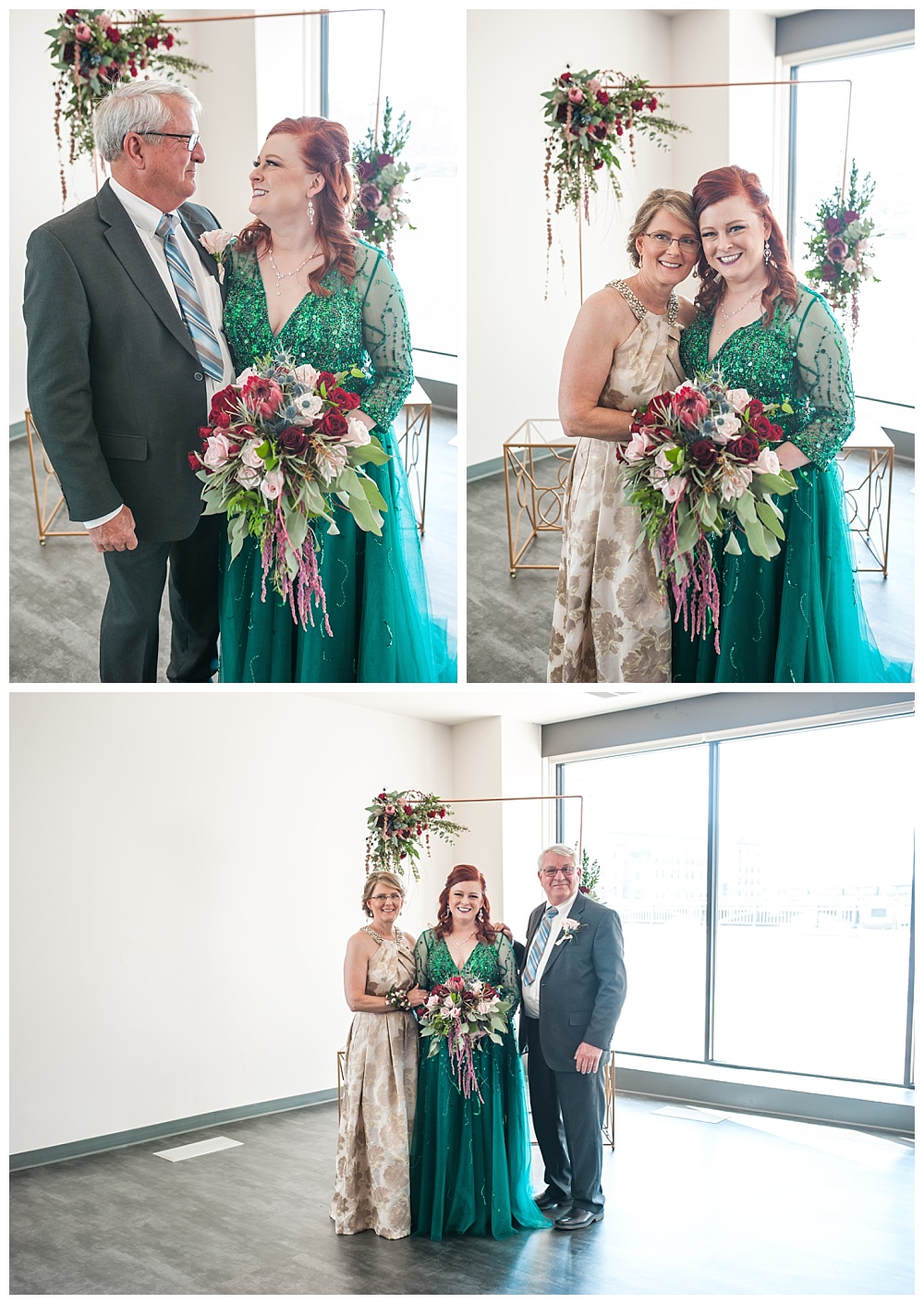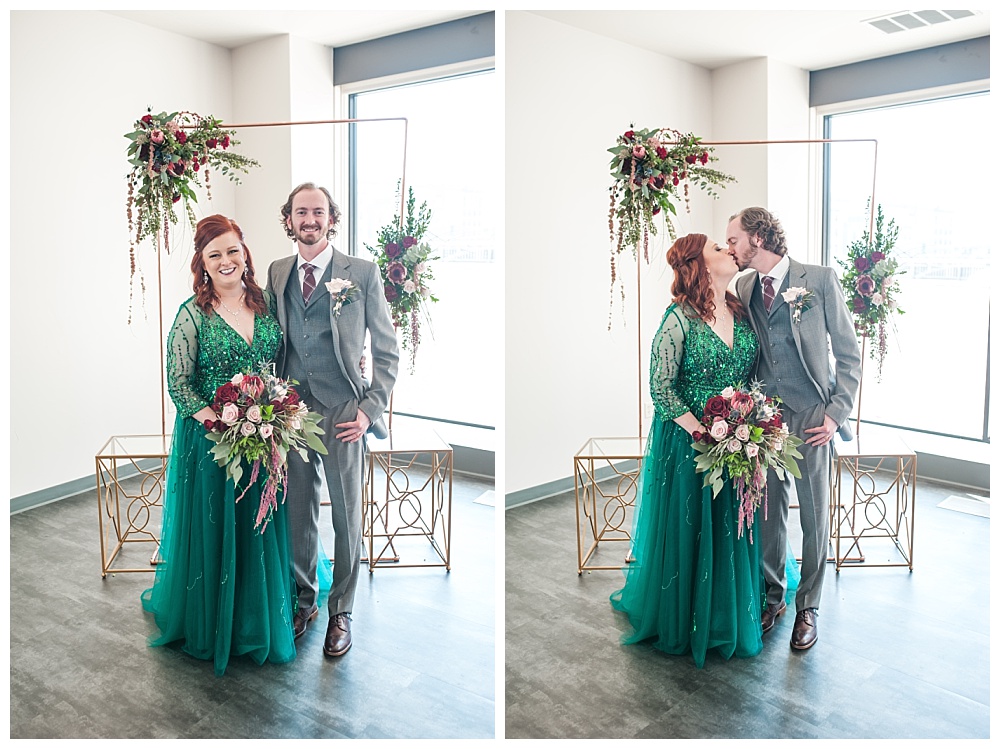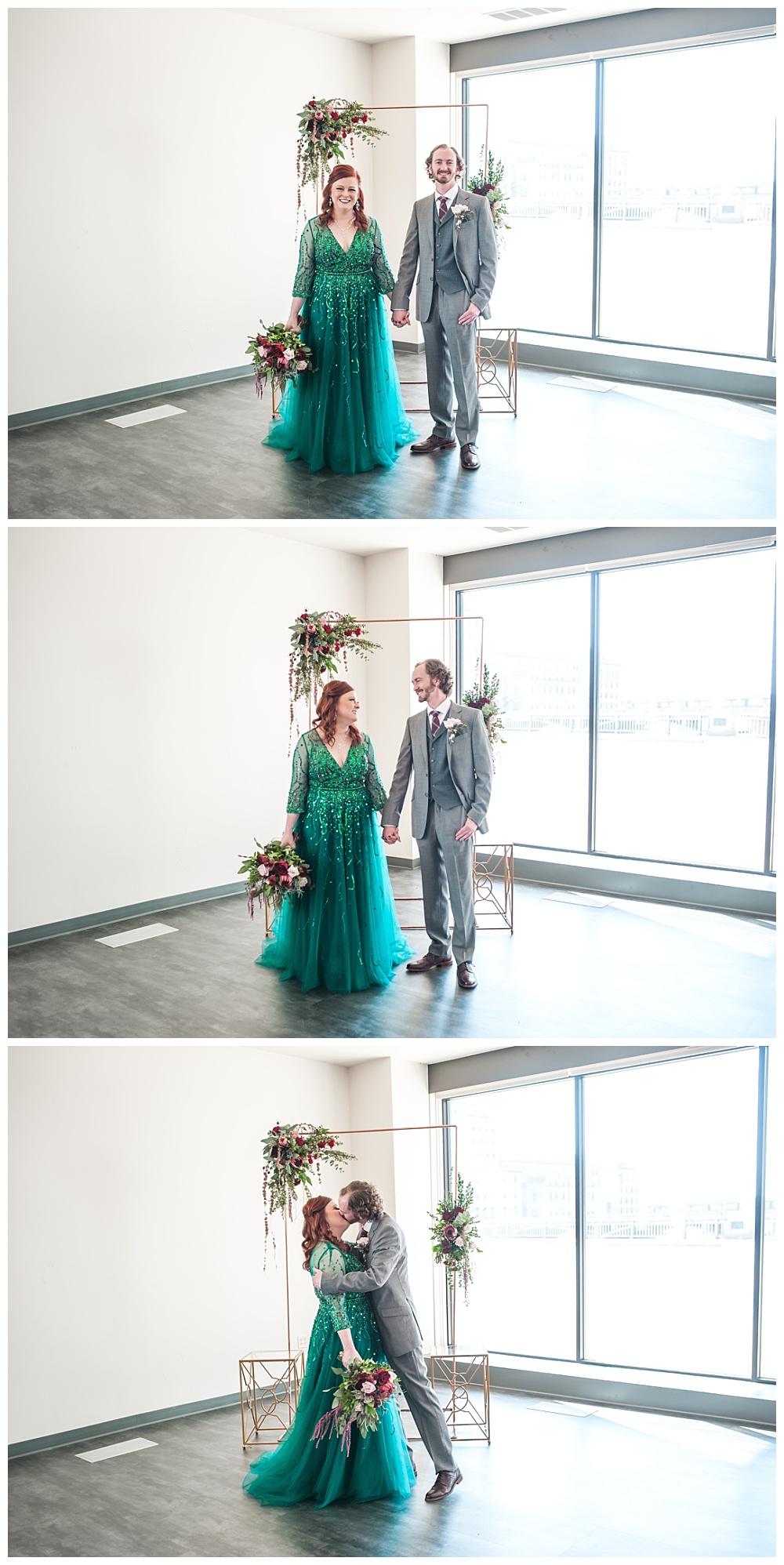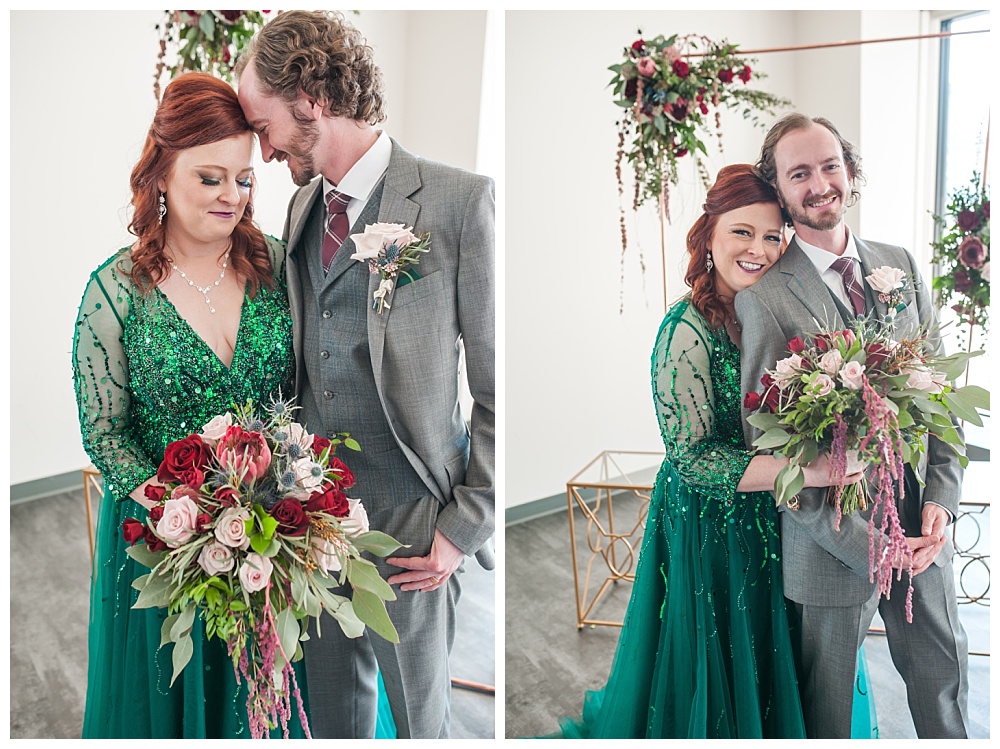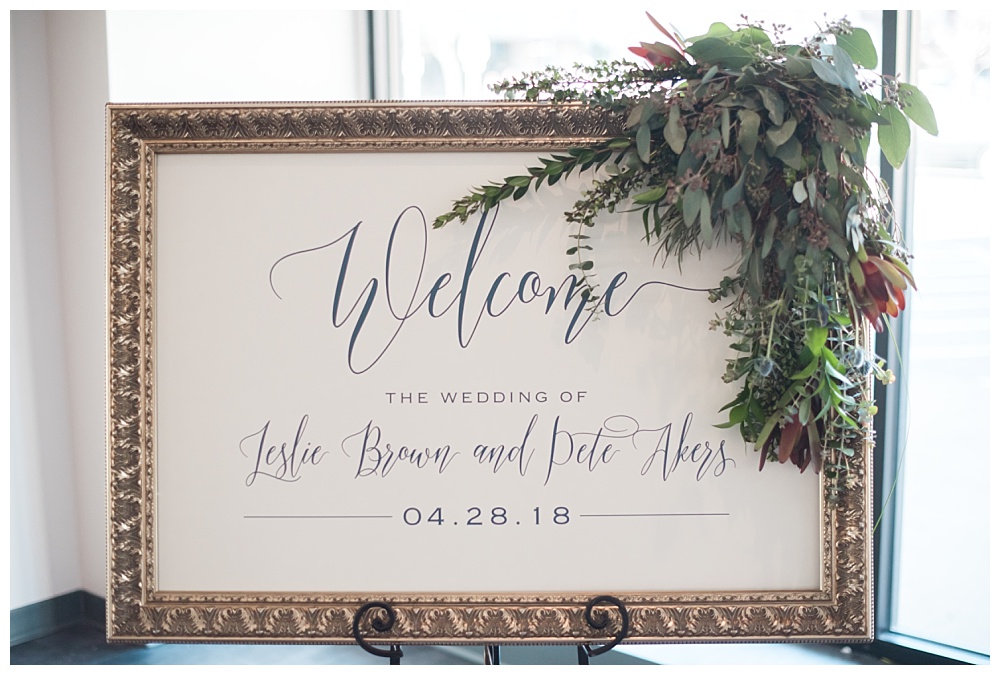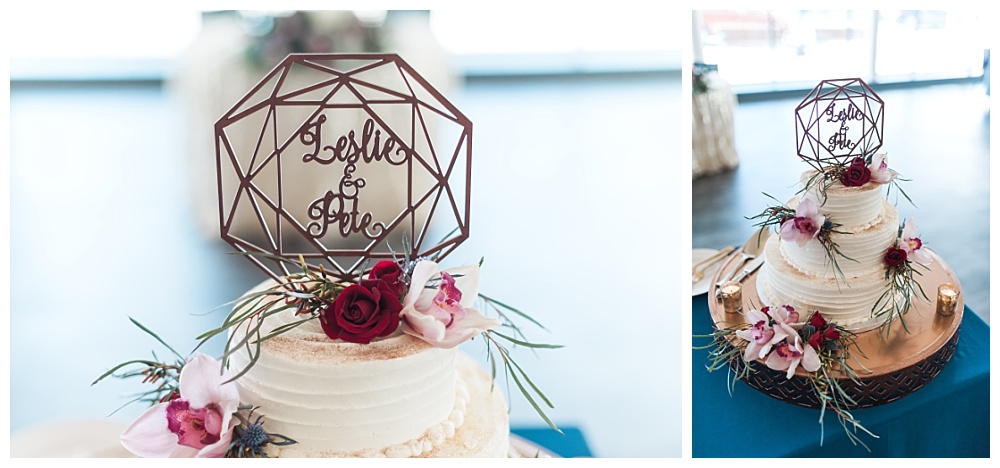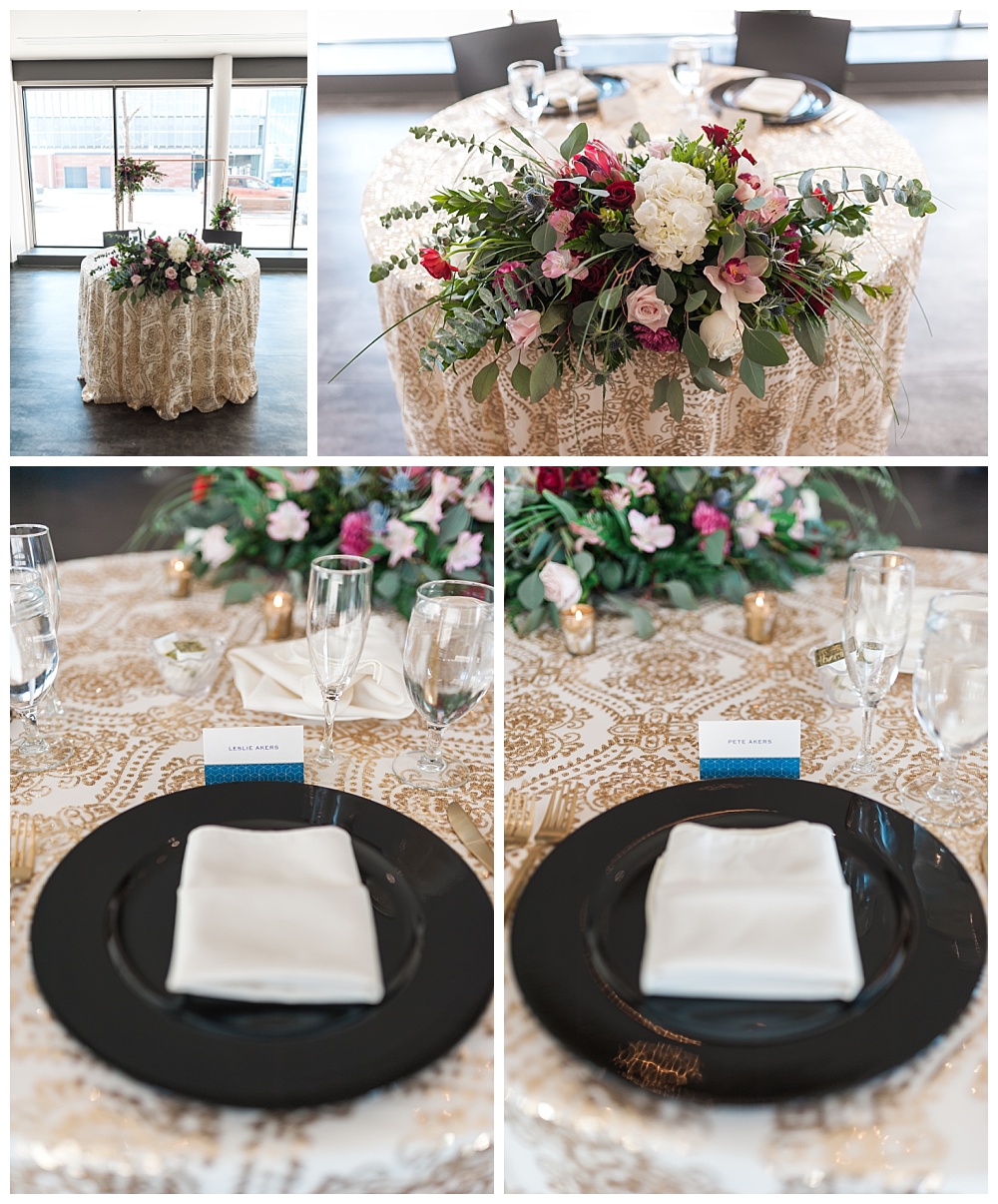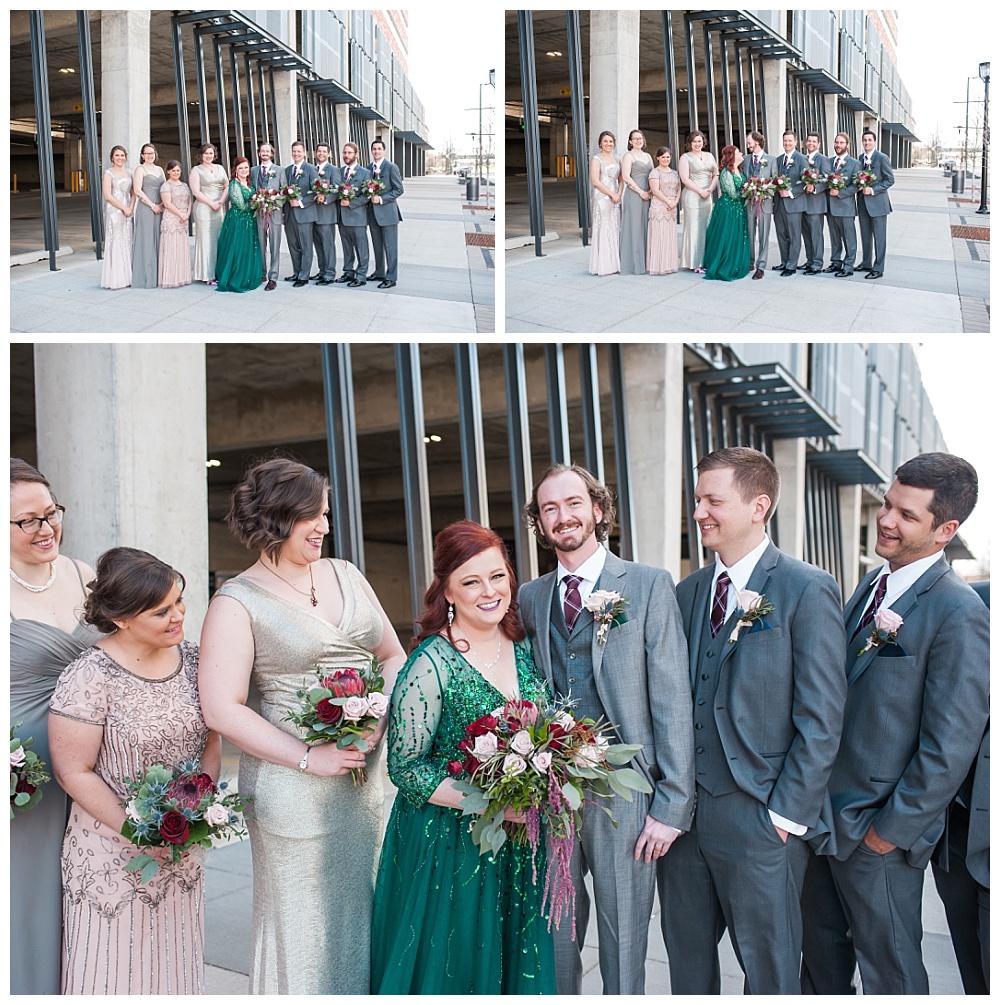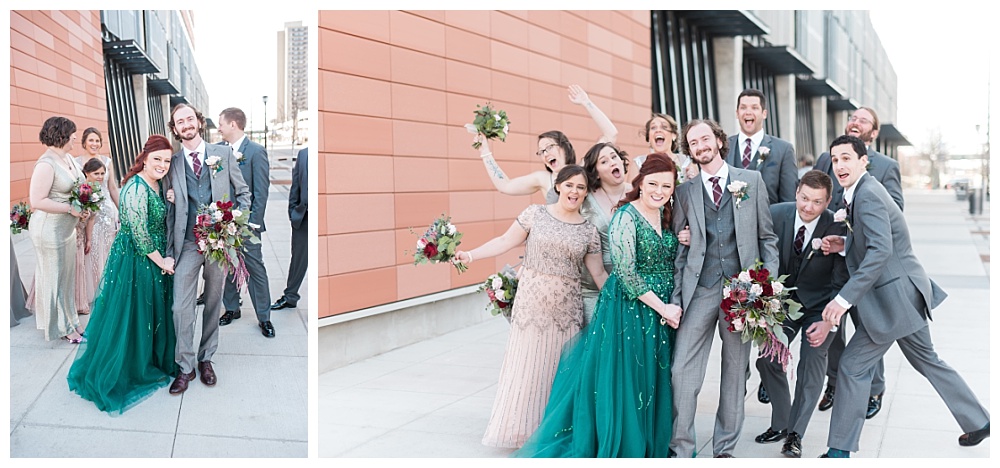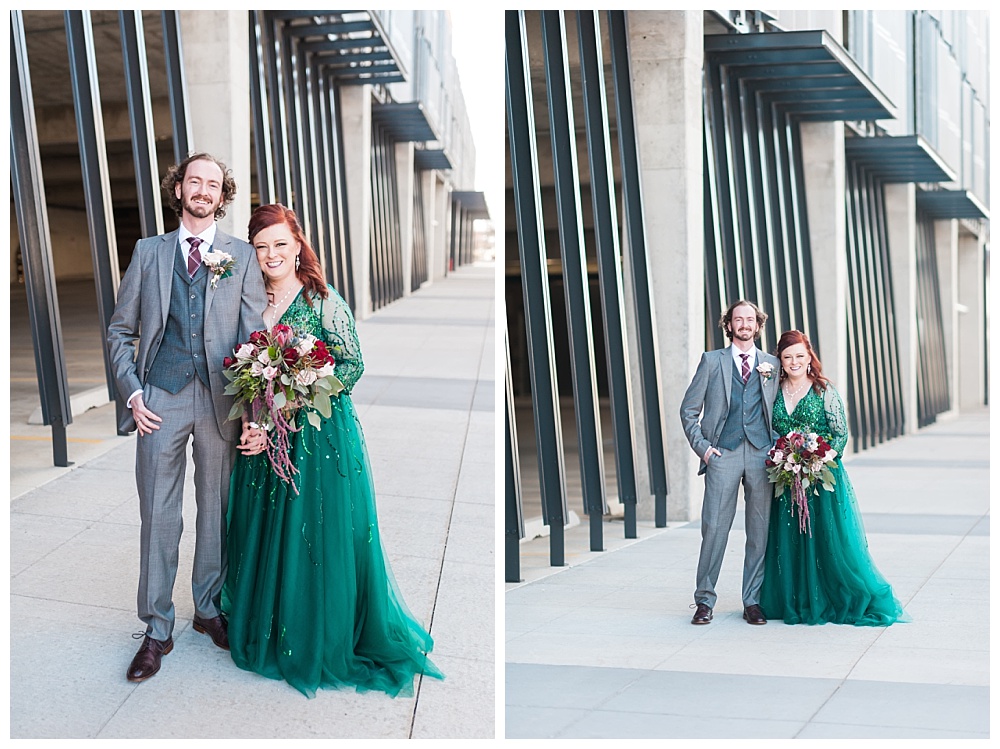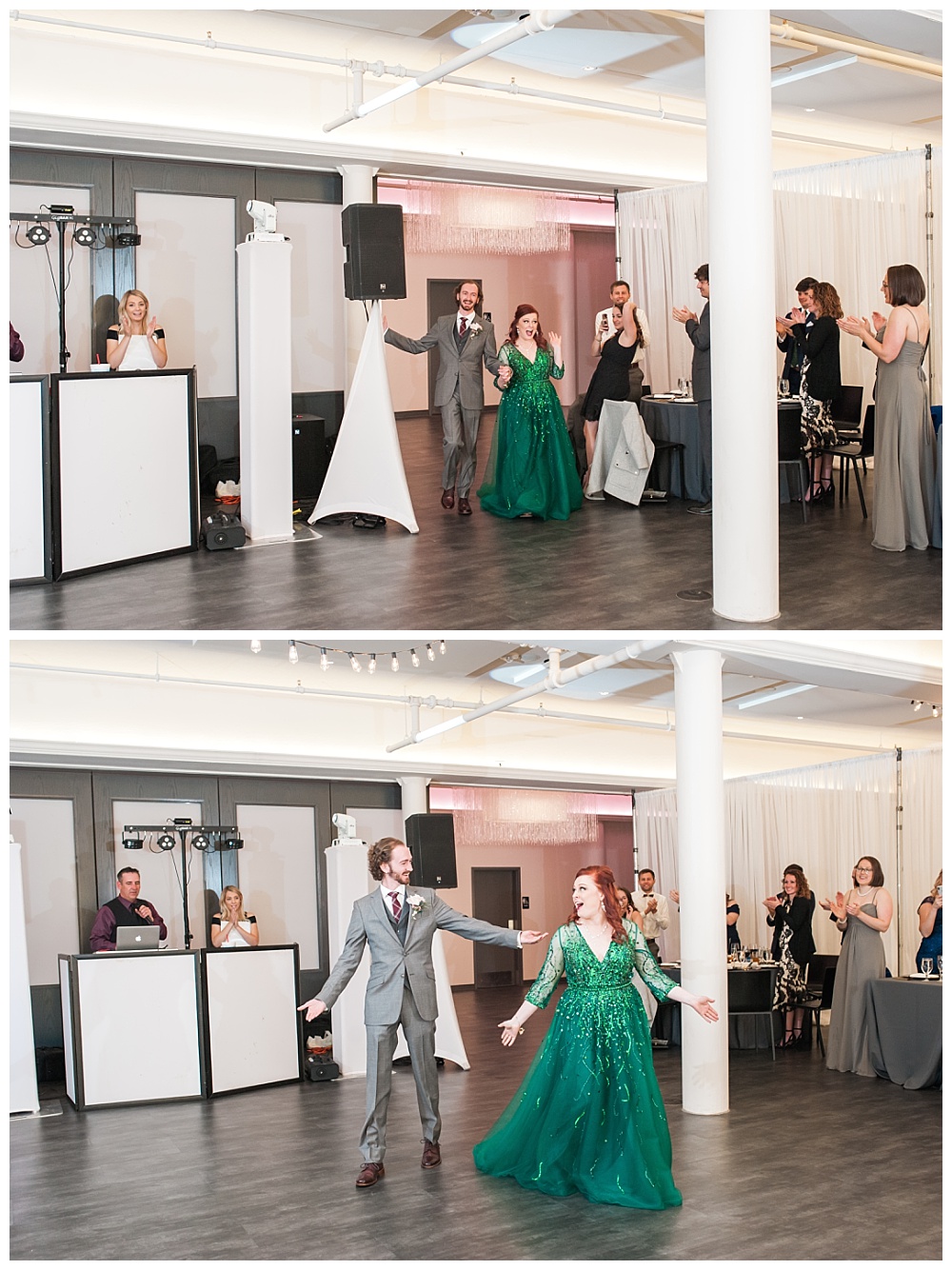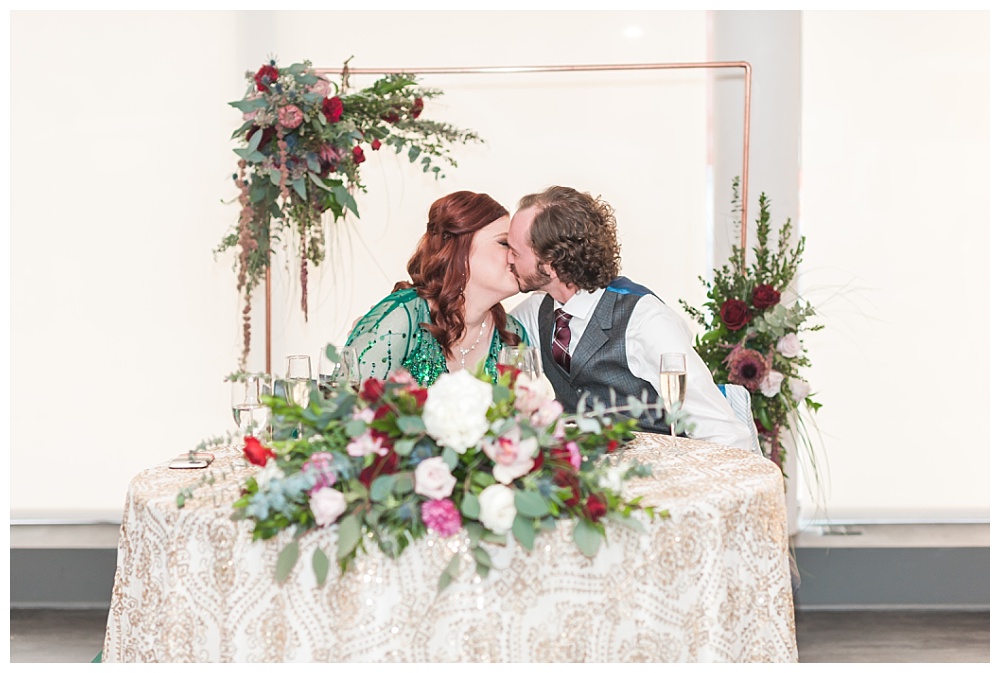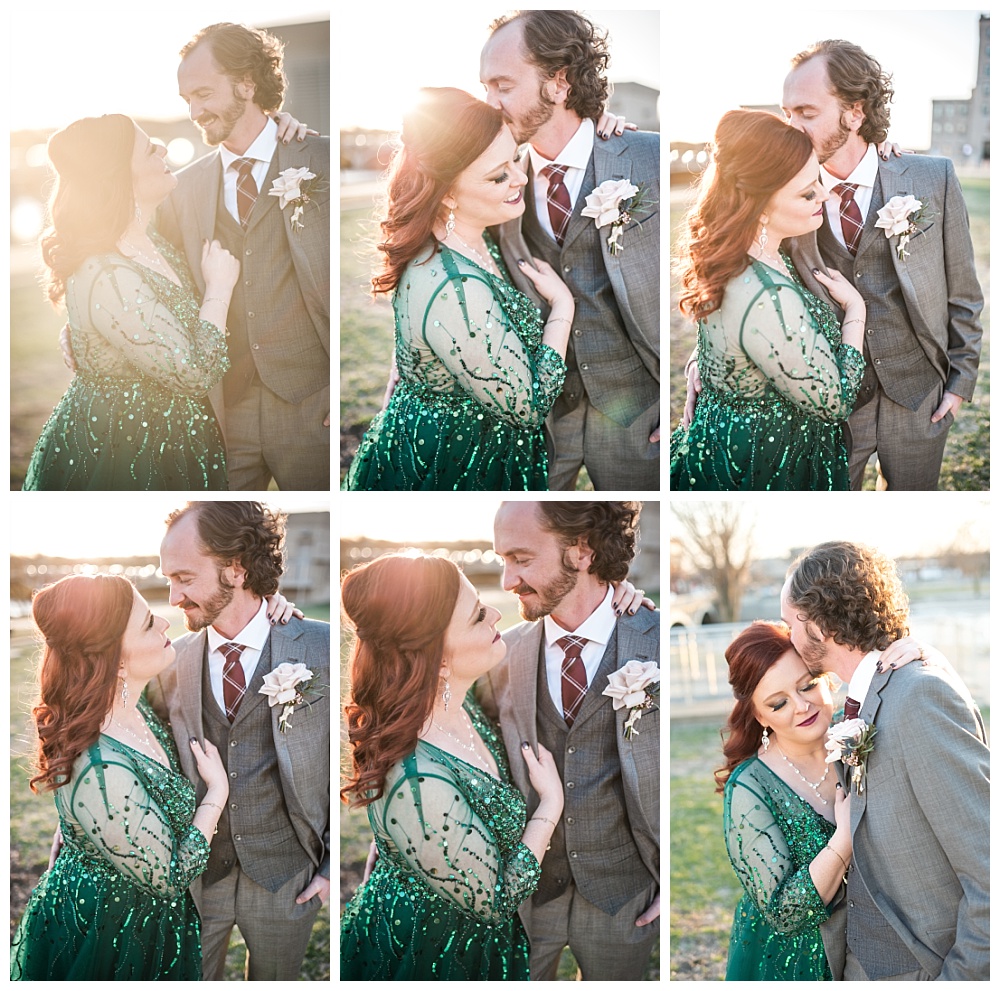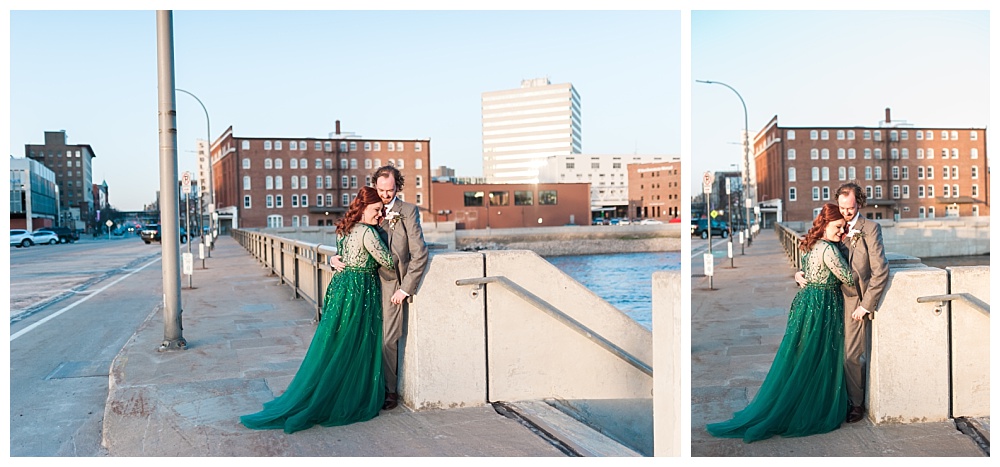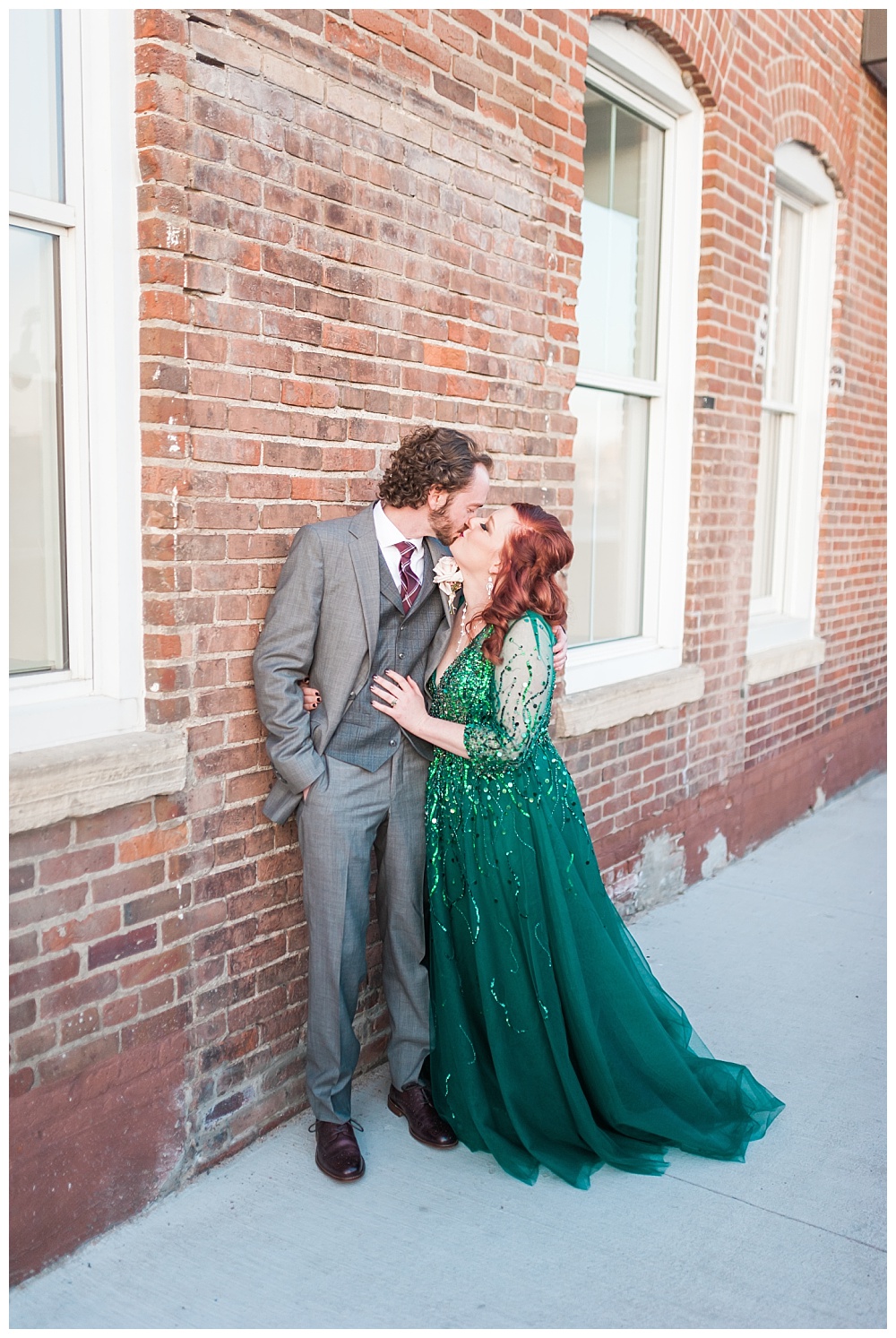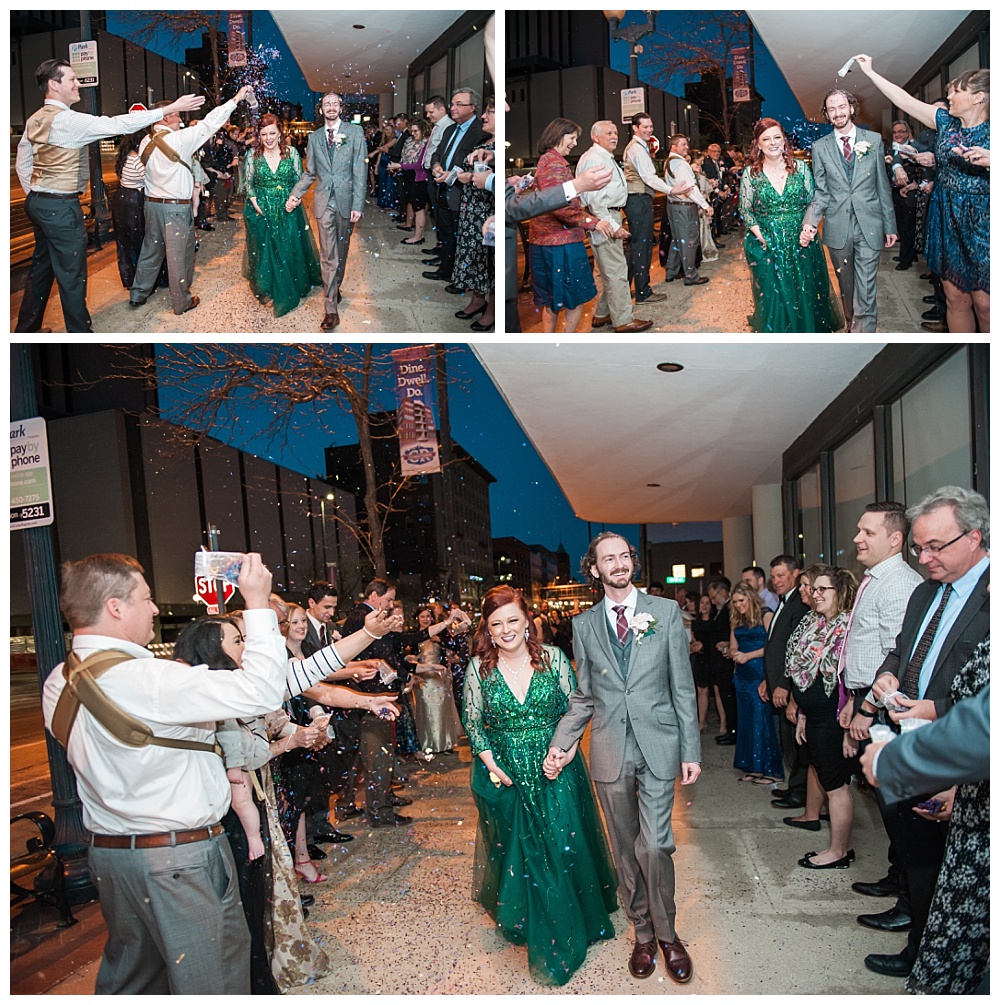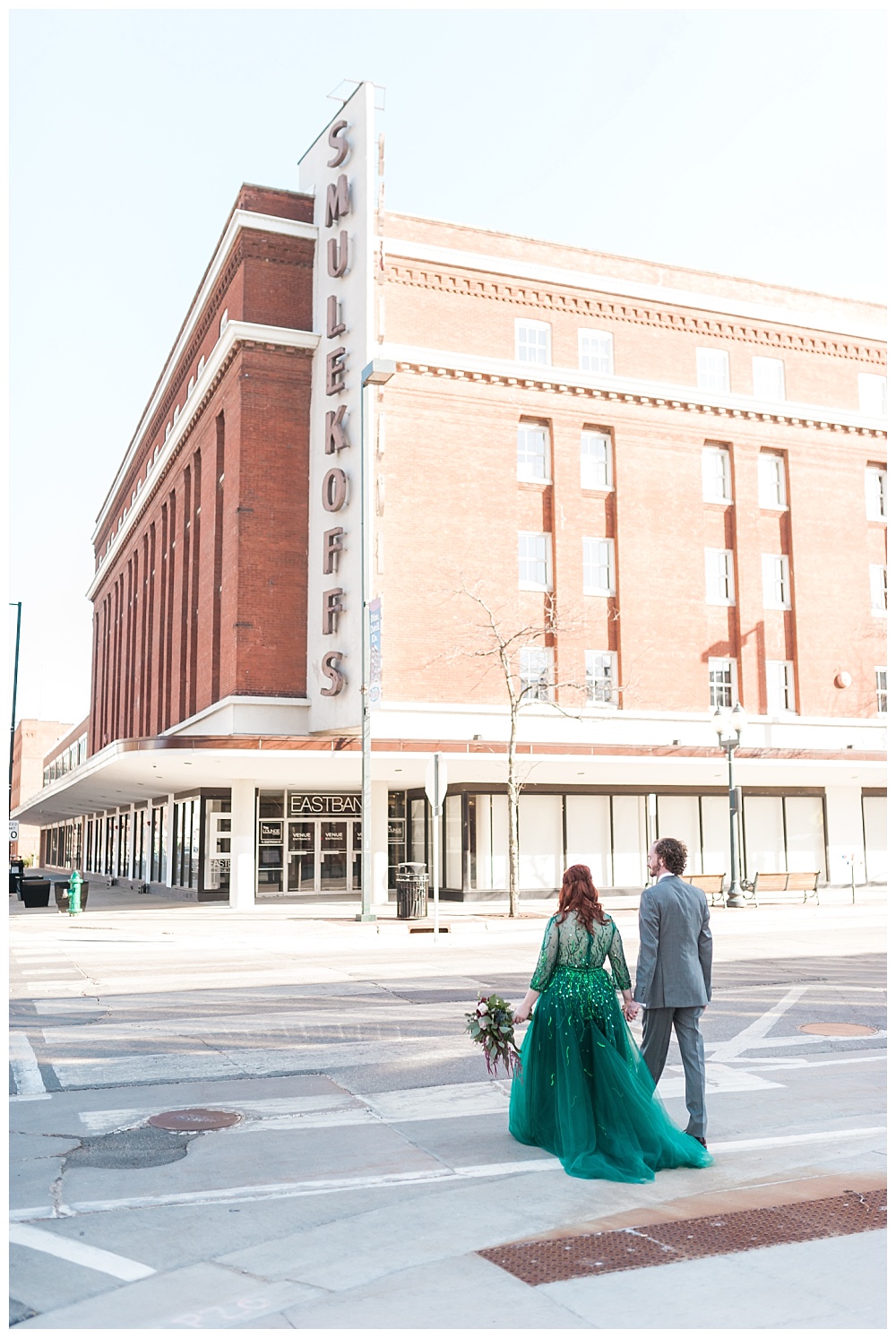 Photographer: Stephanie Marie Photography
Venue: Eastbank Venue & Lounge
Event Planner: White Ivy Events
Dress Designer: Jovani
Dress Boutique: Hope's Bridal
Shoes: Harriet Wilde
Jewelry Designer: Bride's ring – Capucinne (etsy), Groom's ring – MetalForestDesigns (etsy)
Menswear: Groom – custom made through Men's Warehouse, Groomsmen – Men's Warehouse
Florals: E's Floral, Petals for exit: Shopshire Petals
Catering: Avacentre
Rentals: Spielman's and Unique Events
Invites/stationary: Artwork – FineArtKat (etsy), printed by Allegra Iowa City
Socks: Women's – Sock It To Me, Men's – Jimmy Lion
Custom Embroidery: Connie's Custom Embroidery
Cake/Desserts: Jules Bakery
Cake Topper: PSWeddingandEvents (etsy)
Hair: Jaimee Warbasse
Makeup: 100% Pure Pro
DJ: Crown Entertainment Services