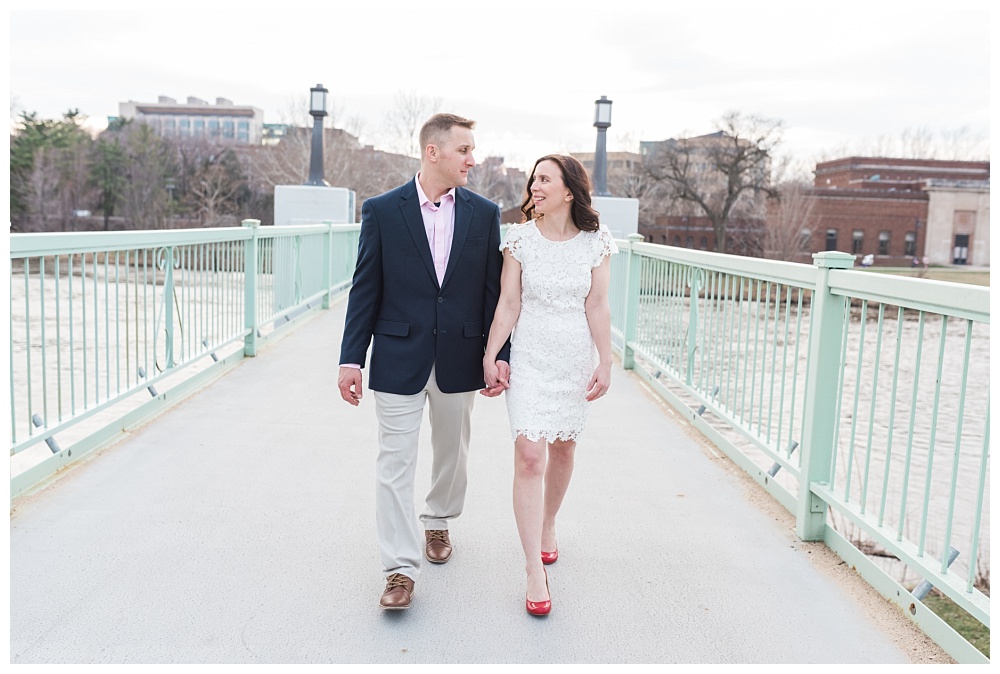 Just looking at some of their photos, you can tell that Jen and Nick are a couple that don't take themselves too seriously. However, Nick would not have guessed that when he first met Jen. According to Jen, their first date was a lunch date during the work week. When at lunch, she introduced herself formally as "Jennifer", which she usually only does in professional settings. Jen also says that she was laughing on the inside when they shook hands because when she went to shake Nick's hand, he sized her up from top to bottom. He must have liked what he saw, because now they're set to get married in October!
Jen was expecting a proposal in the spring, but Nick surprised her with a ring on Christmas Day. Jen loves Christmas, so it was extra special. But what was most special was that they were surrounded by his parents, Jen's mom and brother, and Nick's two kids. Nick had his 8-year-old son hand her a gift which was a large, framed piece of chalkboard that said "Will you marry our Dad?" And of course – Jen said yes!
Jen had this to say about their engagment session experience: "Stephanie learned pretty quickly that Nick can be a goof. She jokingly told him to lick my nose at one point – which he did – and she caught it on camera right before she burst into giggles. She did an amazing job of capturing the two of us in quick moments of laughter (usually from a silly comment) and in poses that felt comfortable for us. We had her take a few photos of us with his two kiddos at the beginning of the shoot so we could have some nice family photos, and Stephanie was awesome at getting the kids to pose and smile and have fun! I've had the pleasure of working with Stephanie for my professional headshots a few years ago, and I knew pretty much right away I wanted her to do our wedding. It was important for me that Nick get to know Stephanie and feel comfortable with her since these photos are going to be of such an intimate and wonderful day that we'll keep forever, so I had the 3 of us sit down together and meet. The first thing Stephanie did was offer Nick a beer, and I think Nick knew right then it was going to be a good match!"
The couple are having a church wedding on October 4th, 2019 with a reception to follow at the Eastbank Venue in downtown Cedar Rapids.