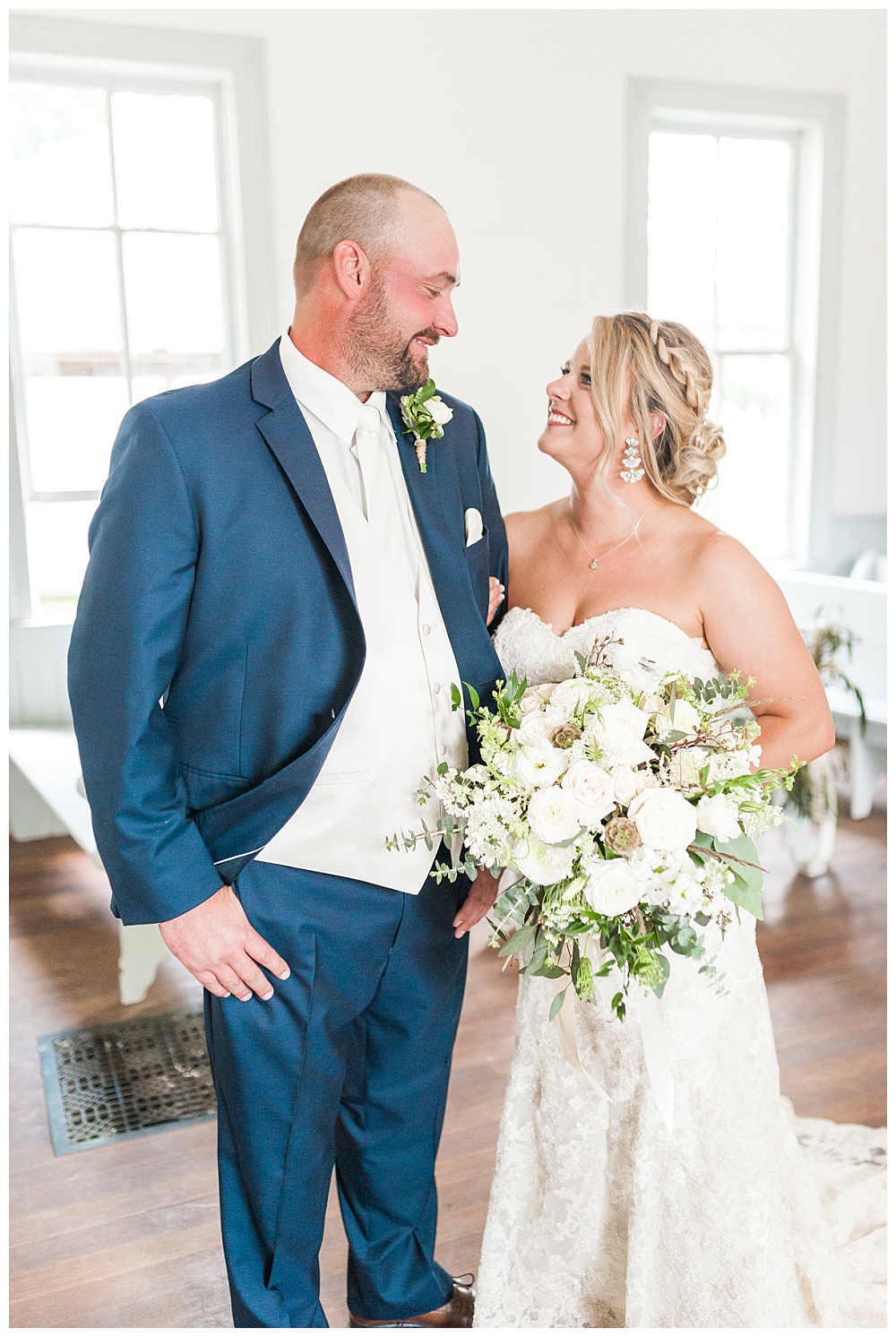 I'm so excited to show off this wedding.  Not only is Katie my best friends sister, it's the first wedding (and hopefully not the last) I photographed in a one-room church.
Katie met Kurt at a little local bar in the town where she's from. Little did she know, he was from the same town. They have a few years between them, attended different schools and didn't know each other growing up, but somehow fate brought them together in that little local bar that night. Fast forward a few years to December 14th, when Kurt got the ring from their jeweler to propose to Katie. She could tell something was up because he couldn't stop smiling, and just after midnight Kurt hopped out of bed and over to Katie's side, pulled her up, got down on his knees and asked her to marry him. He proposed with a ring that belonged to his Great Aunt Mable in the early 1900's.
Katie describes her style as "less is more" and is in love with all things vintage. She wanted to keep things simple but classic – a little country church wedding with family and a big party to follow. She collected all sorts of vintage silver, green glasses, and old brass candle sticks for decor. They got married on June 23rd, 2018 at the beautiful light and airy Peiro Bethel Church, an Old Town Church at Woodbury County Fairgrounds in Moville, Iowa. Another nod to Kurt's Great Aunt Mable, the church was once on his Great Aunt's farm. After it closed in the 60's, Mable donated it to the local 4-H club who then raised money to have it relocated to the fairgrounds, where they have church once a year on Sunday during the fair. (As a little boy, Kurt helped move the church!)  One more vintage touch was the 1939 Chevy Tudor Master Deluxe Sedan they rode off in, which is appropriately named "Mable".
Katie would not change anything about her wedding day. Her advice for future brides is, "Ask for help when you need it! It really helps the stress level go down! Hiring an event planner was really helpful also!"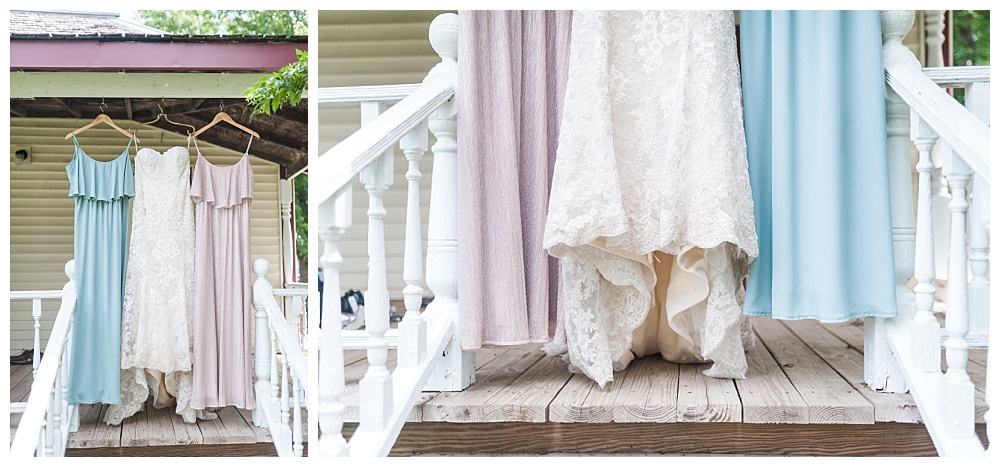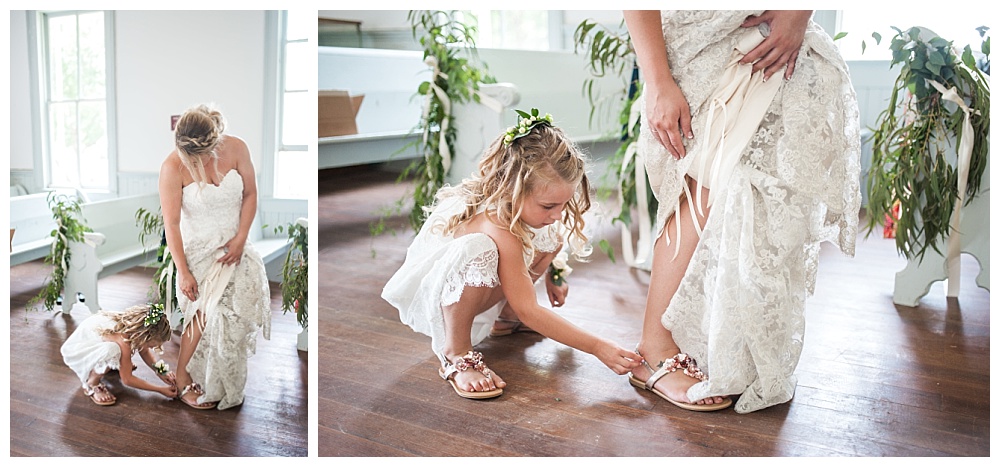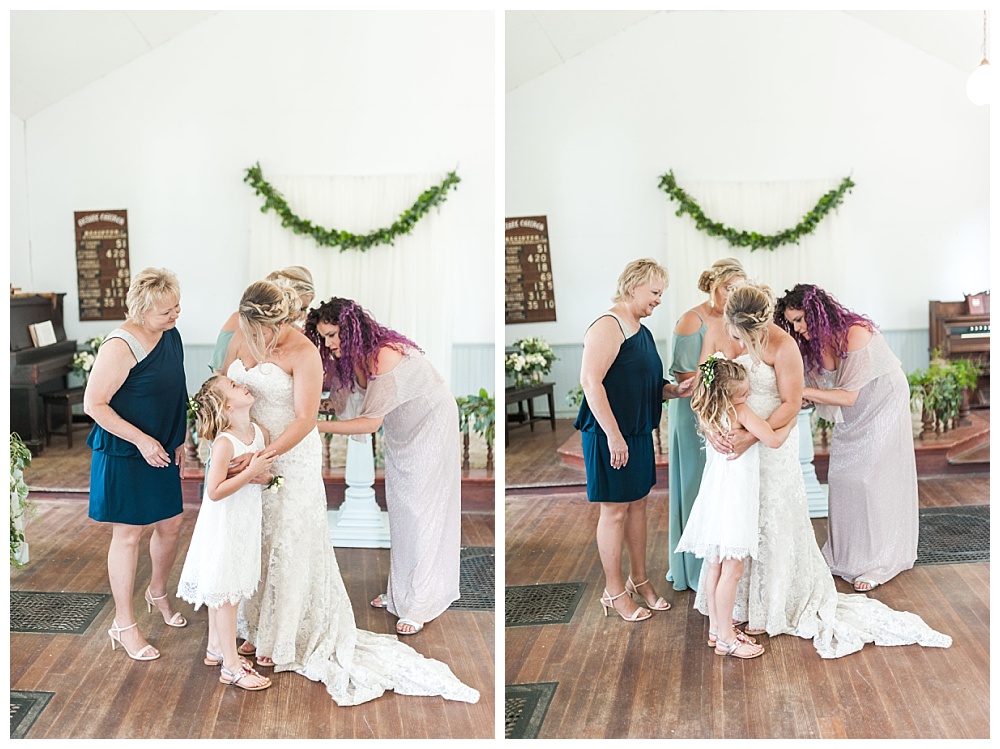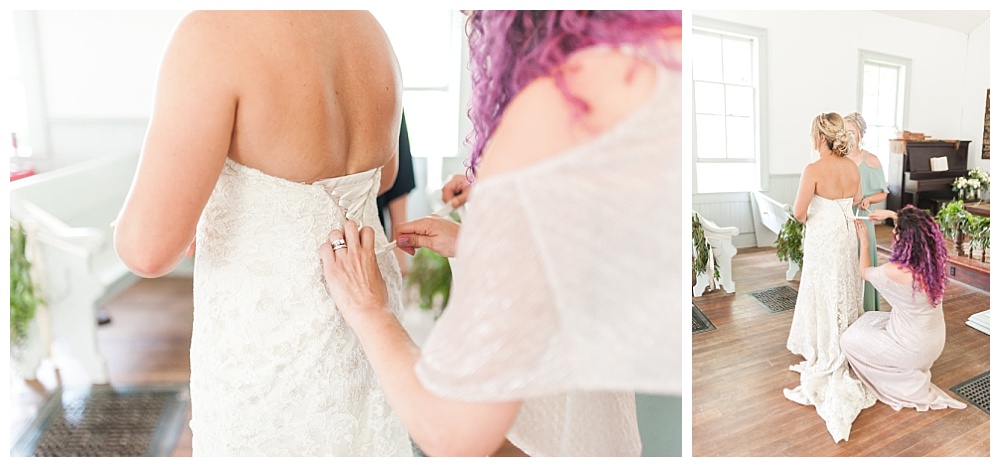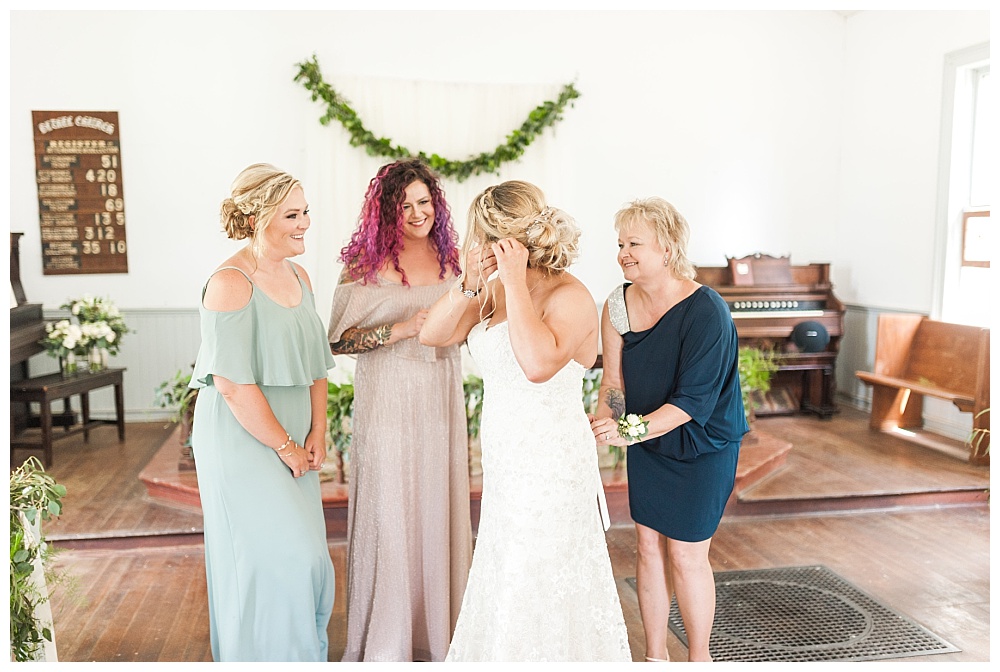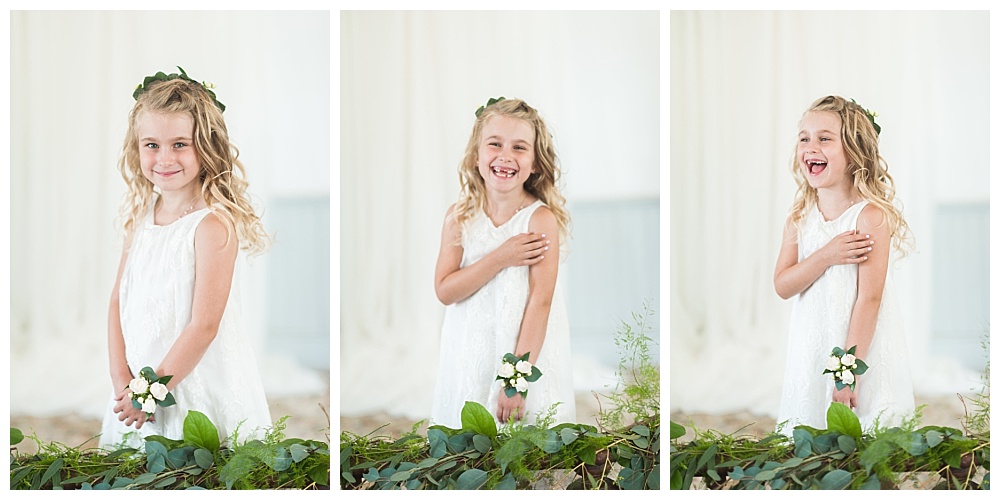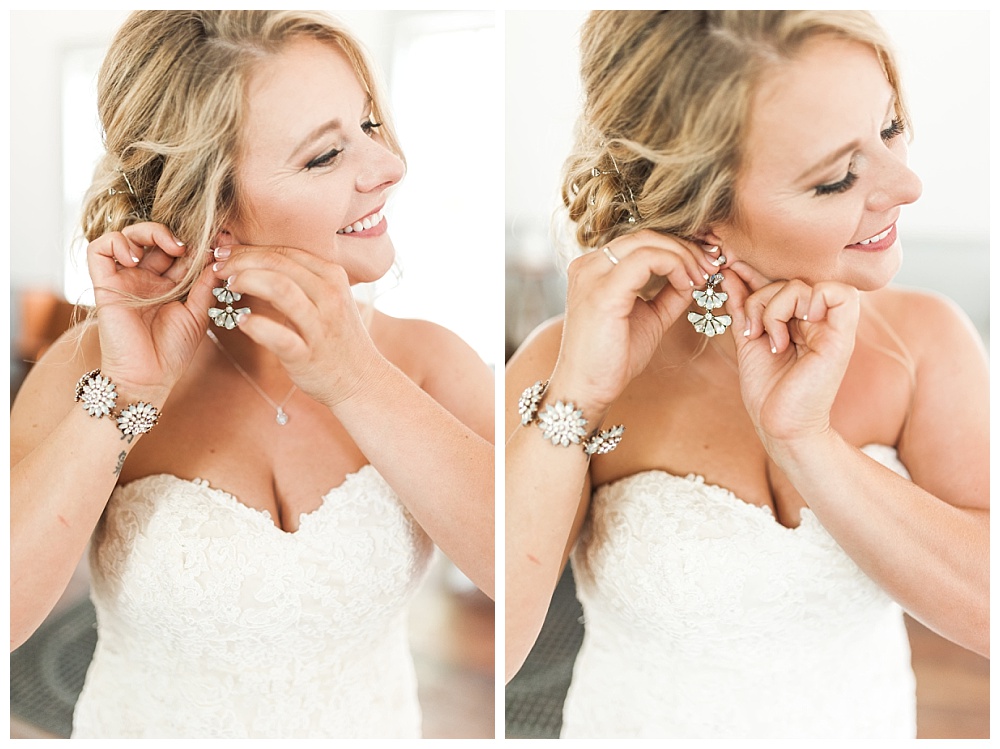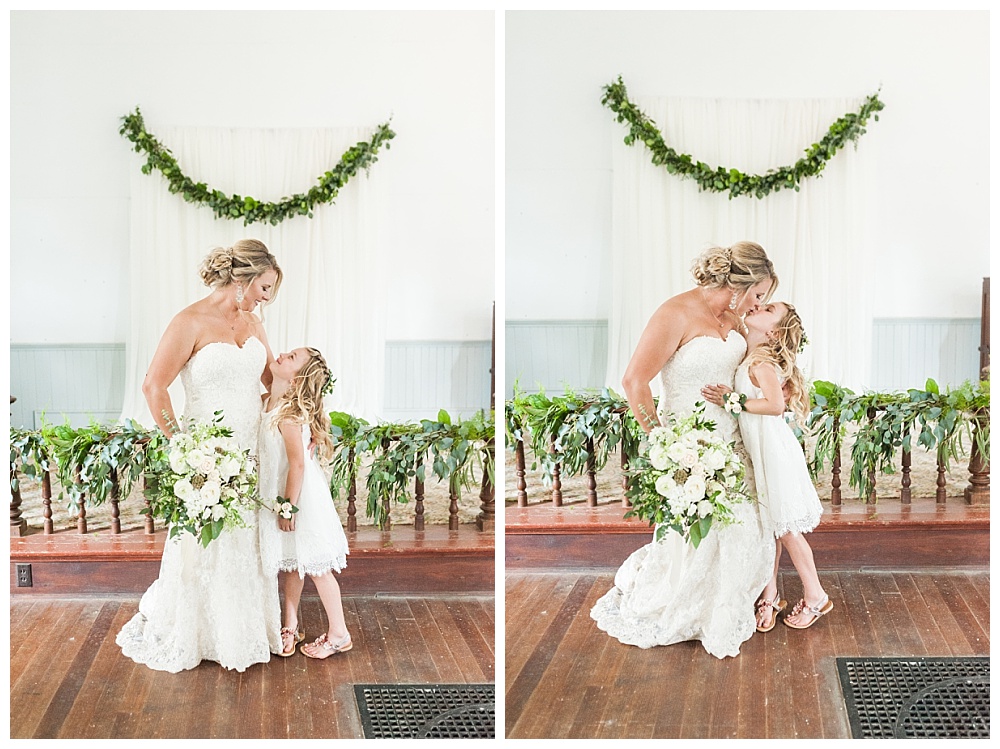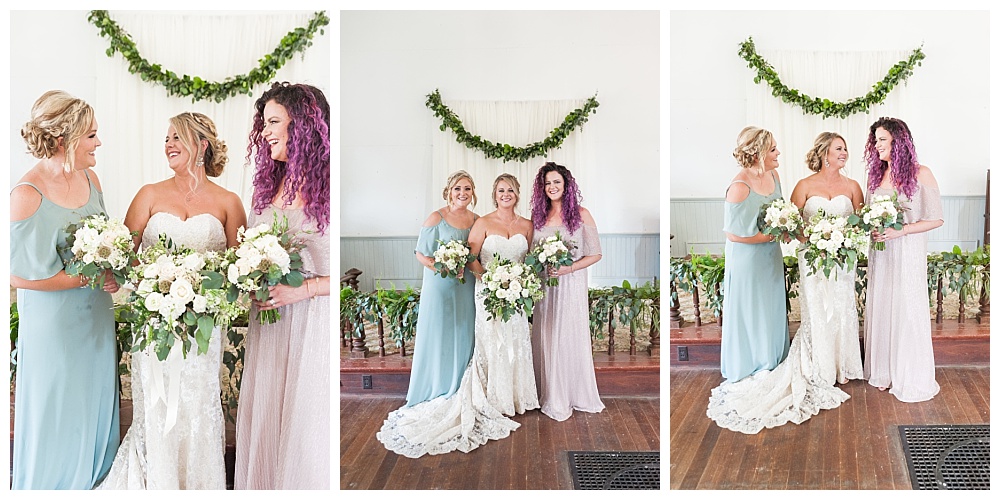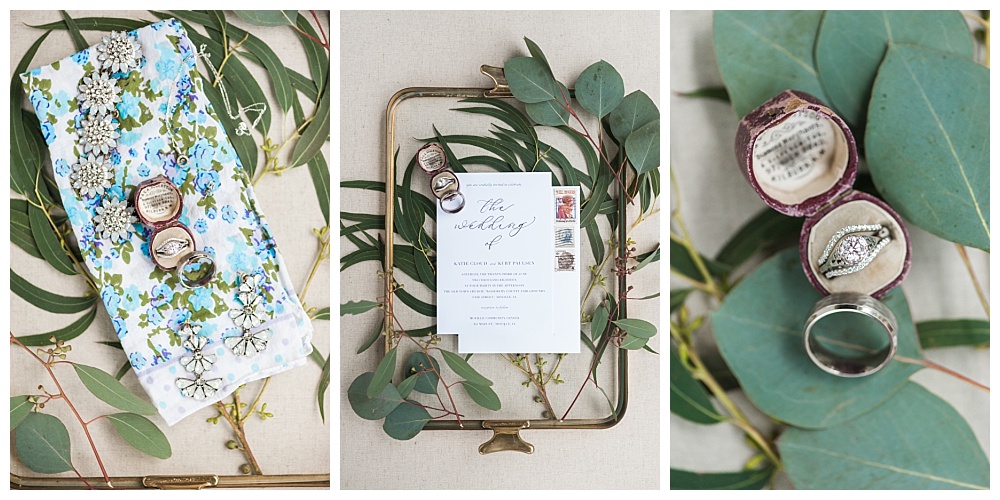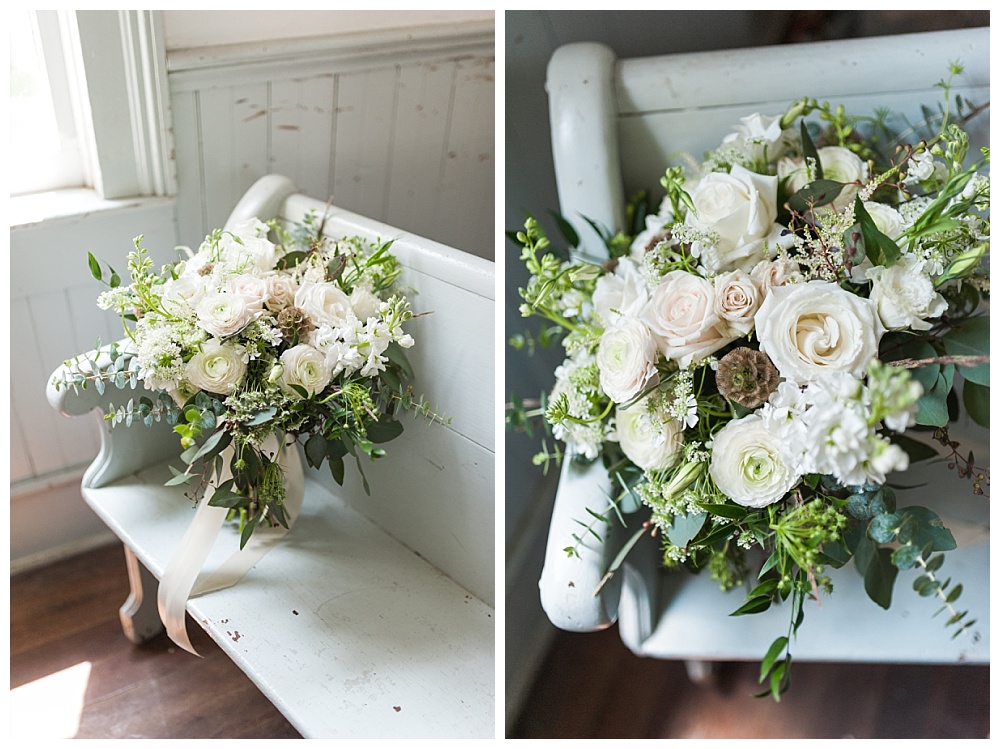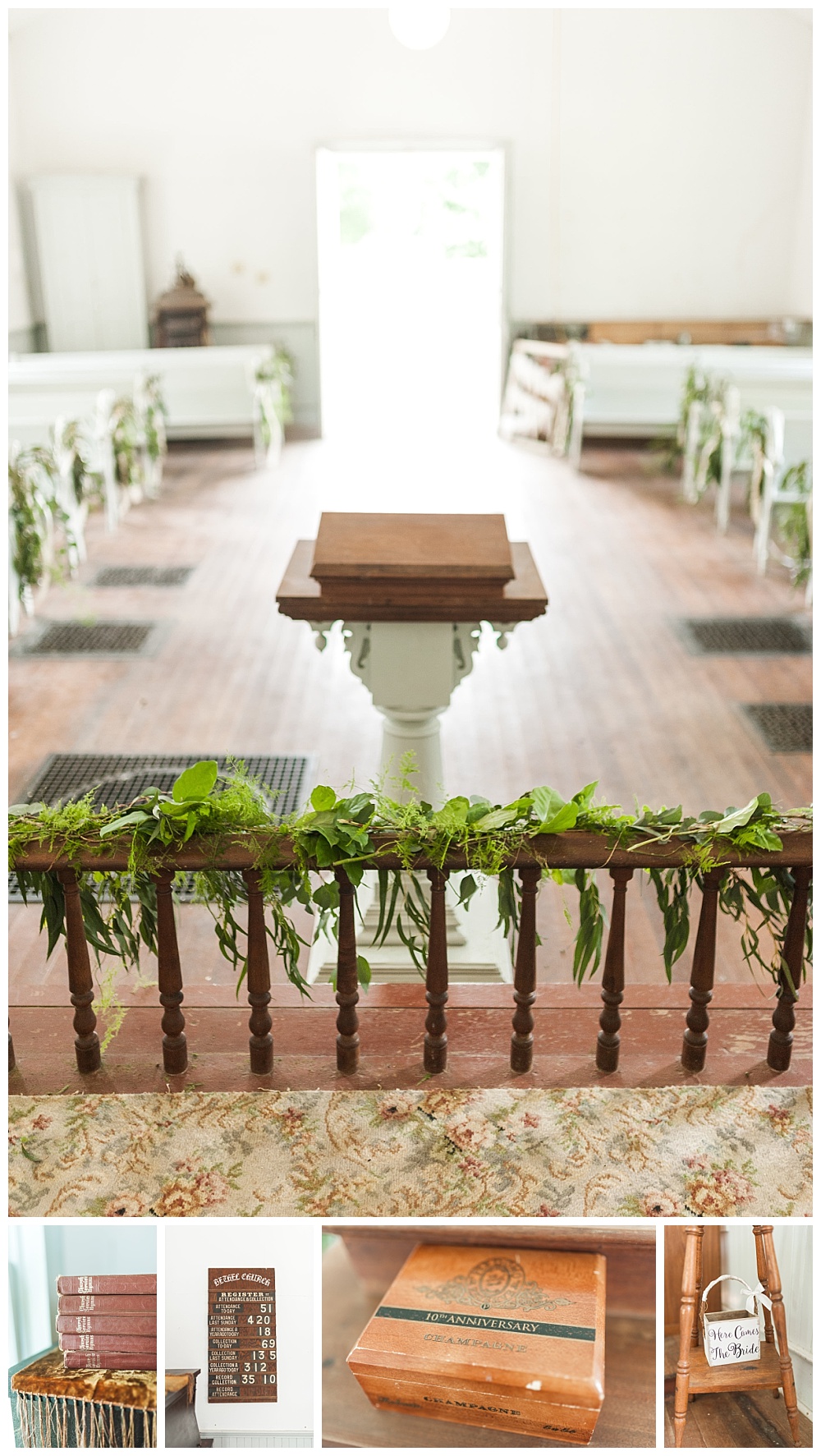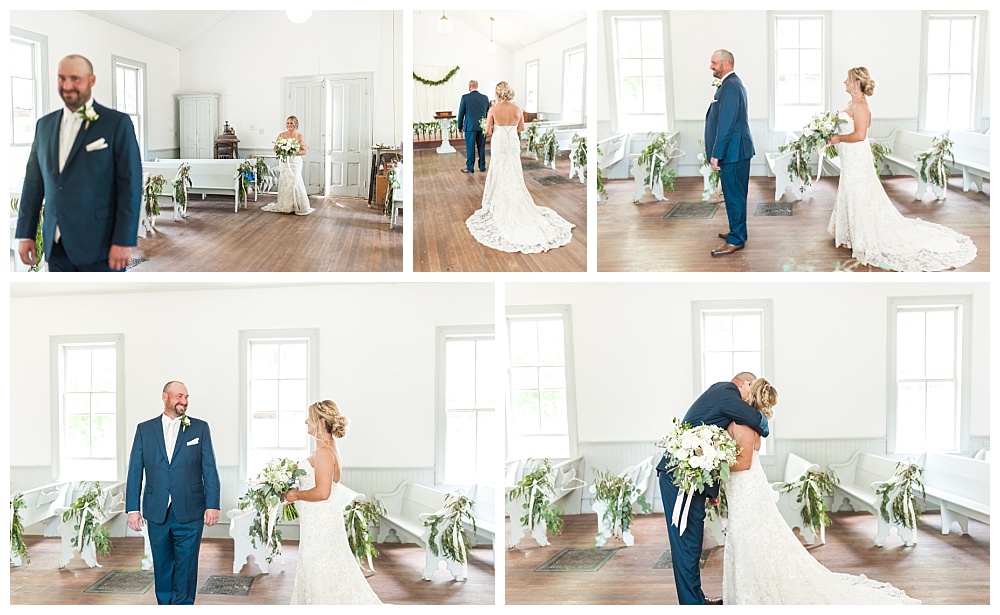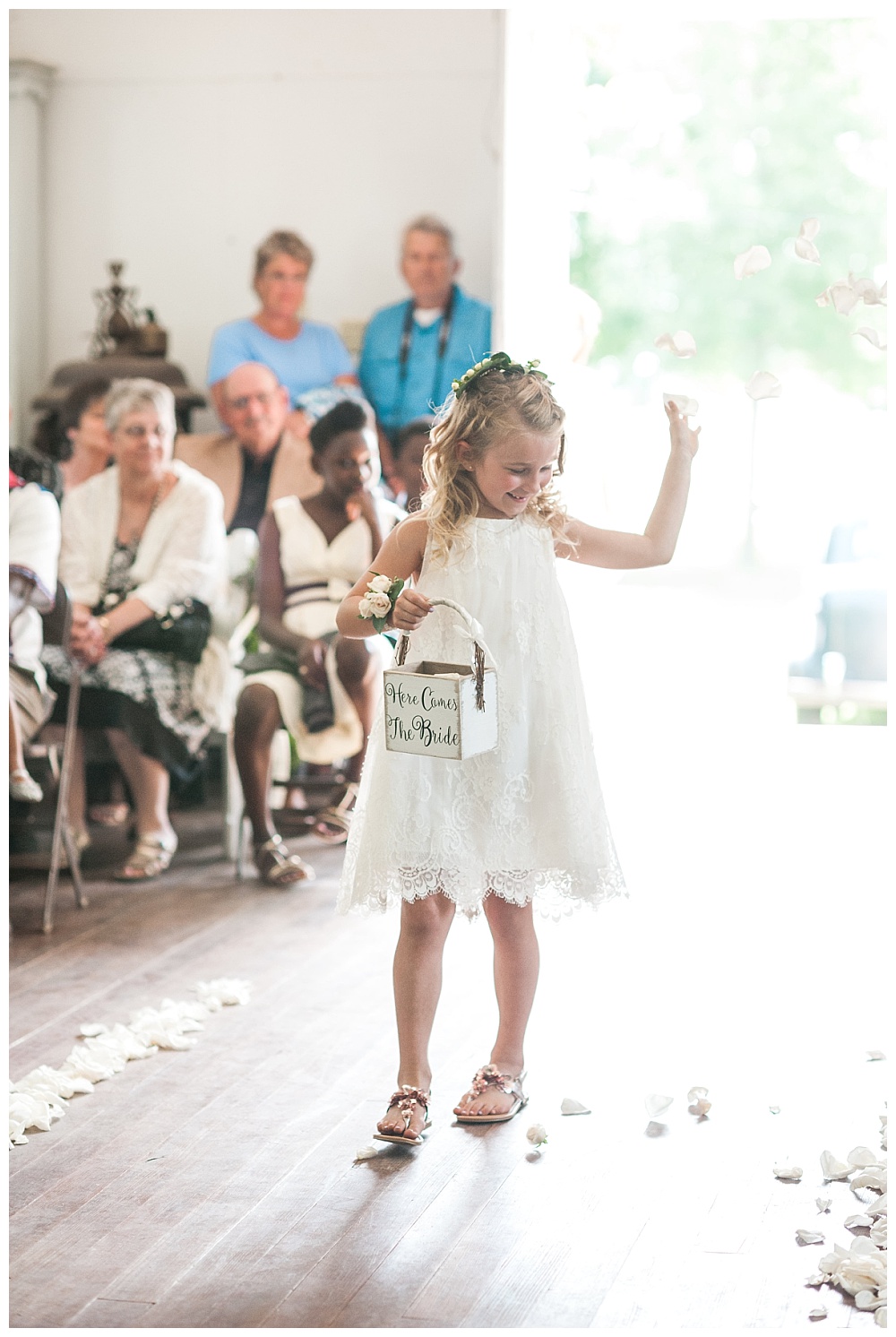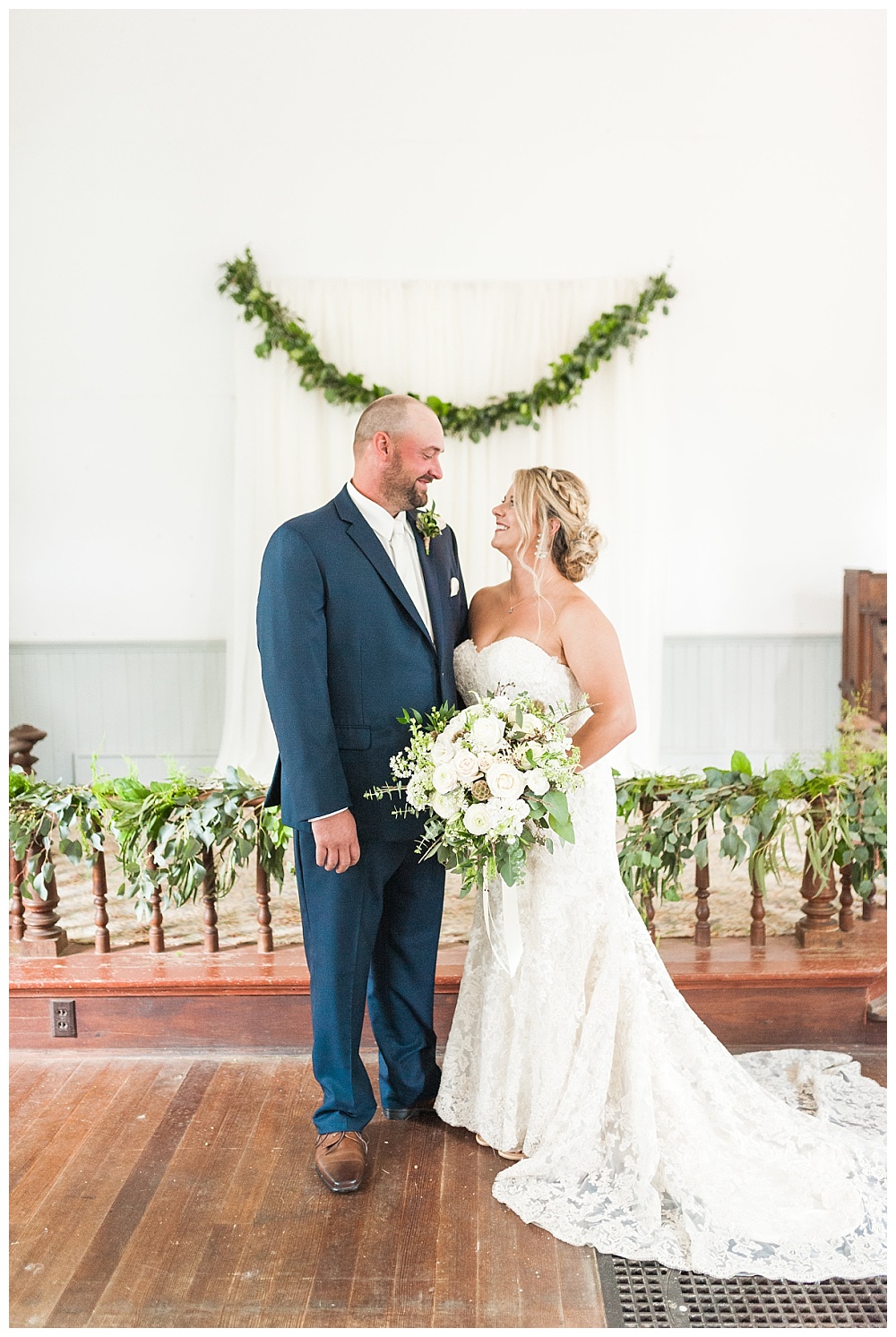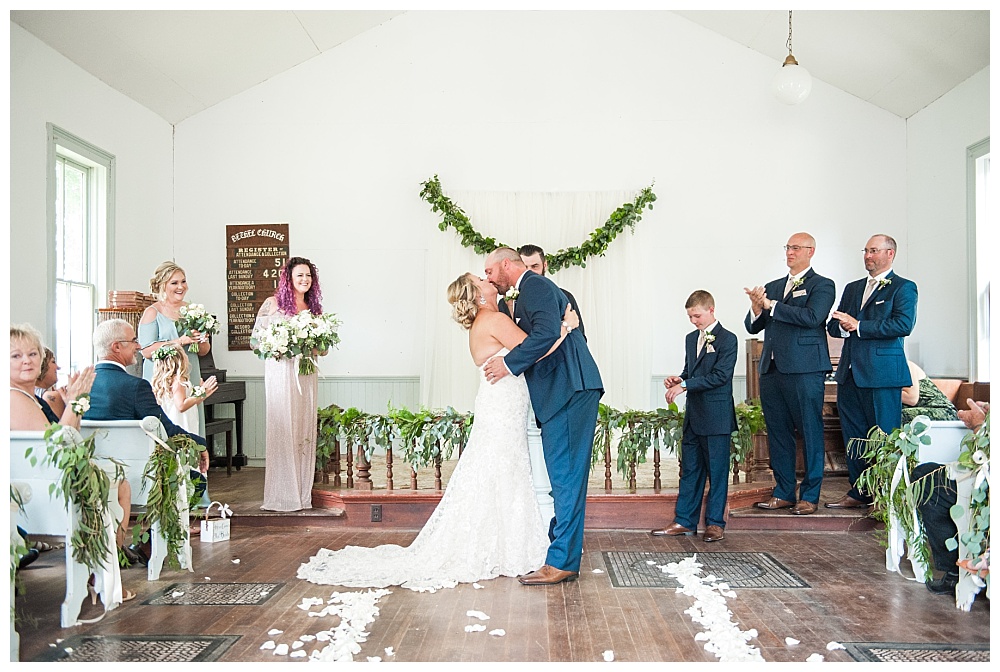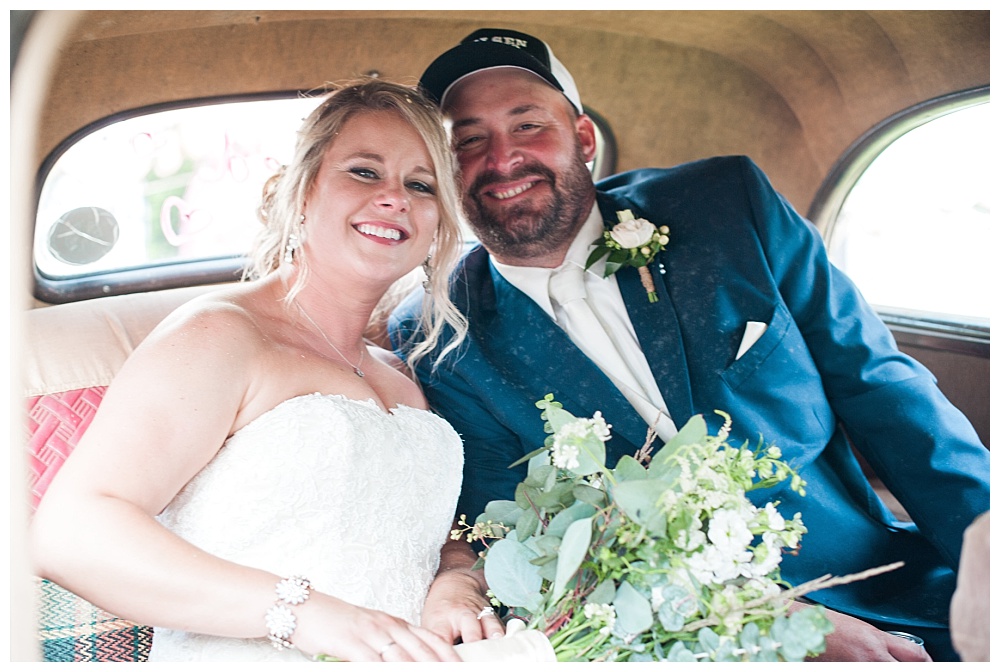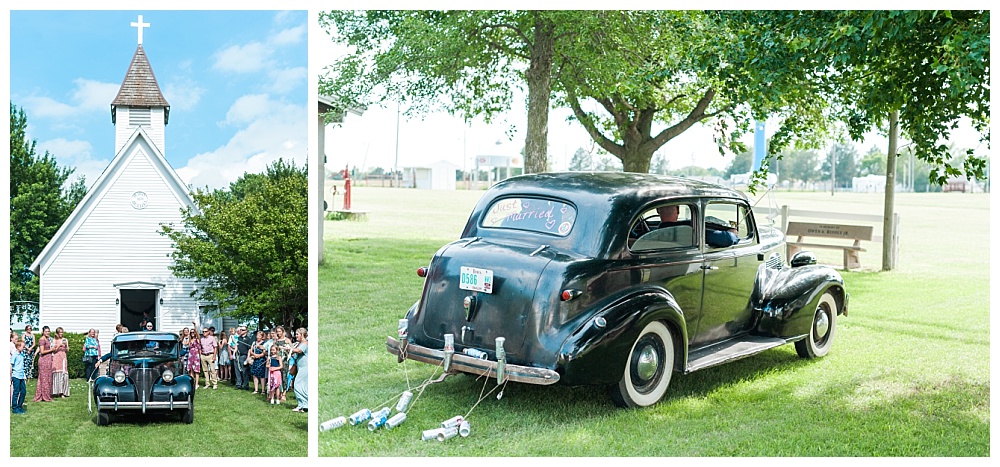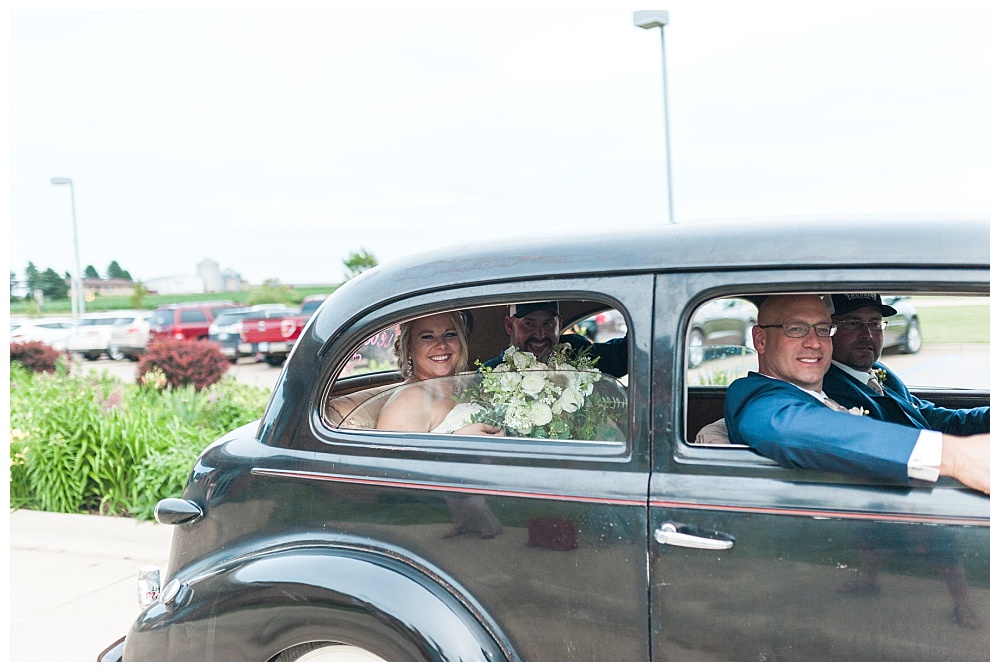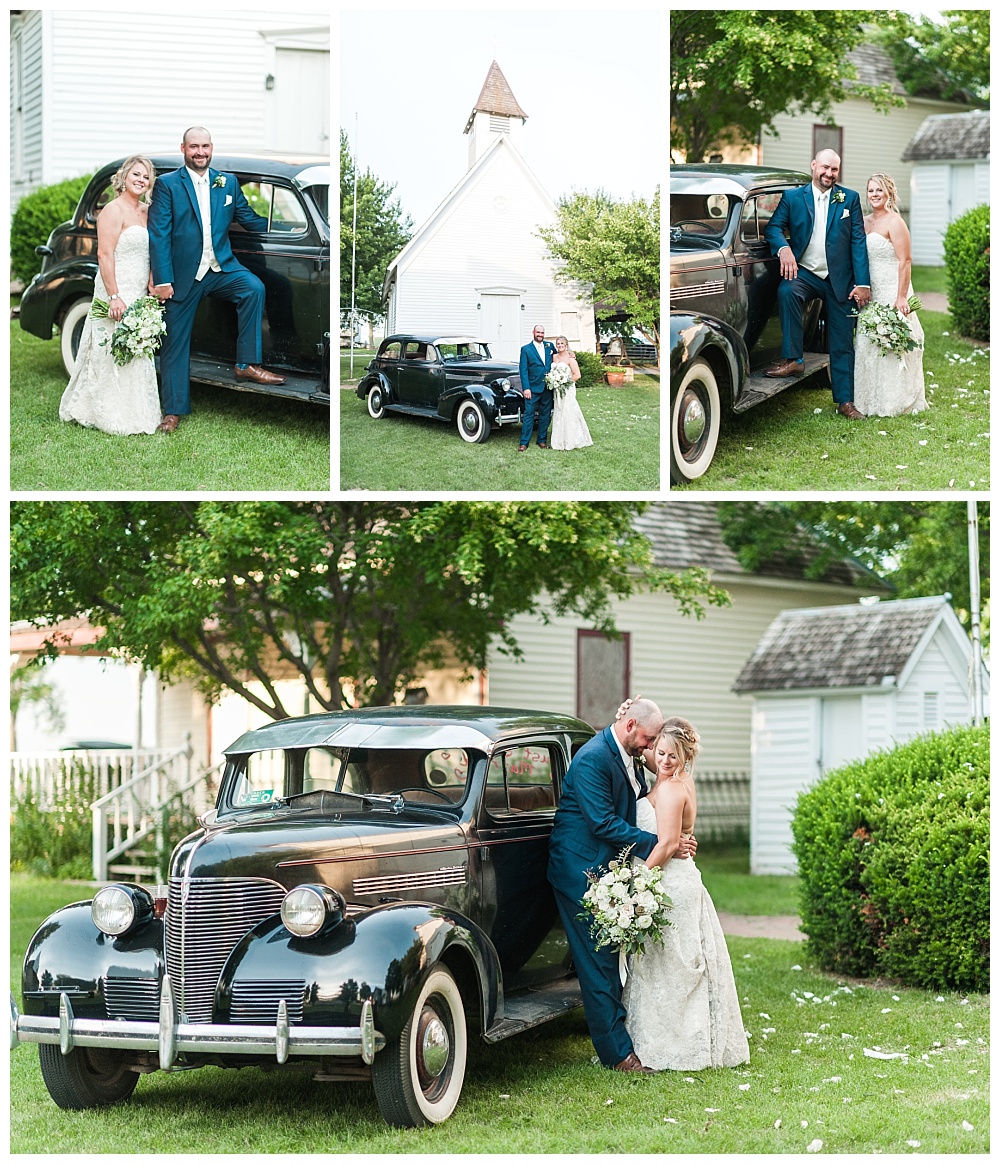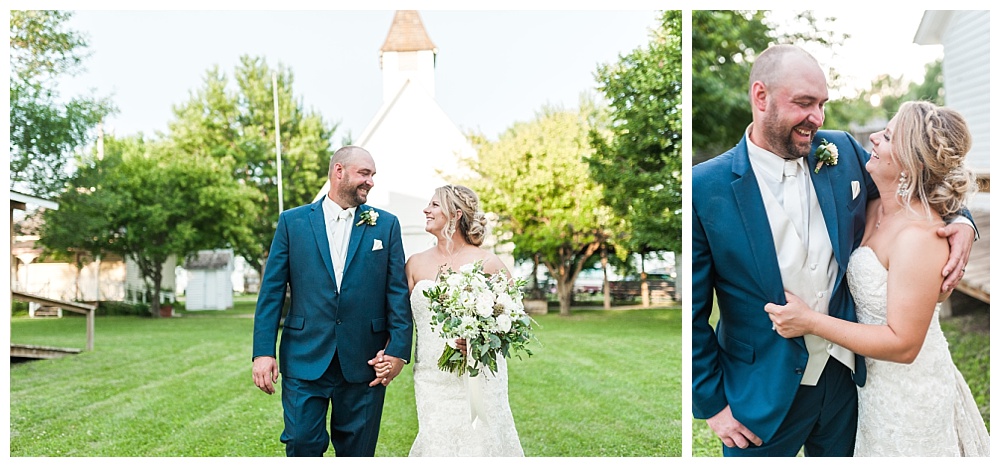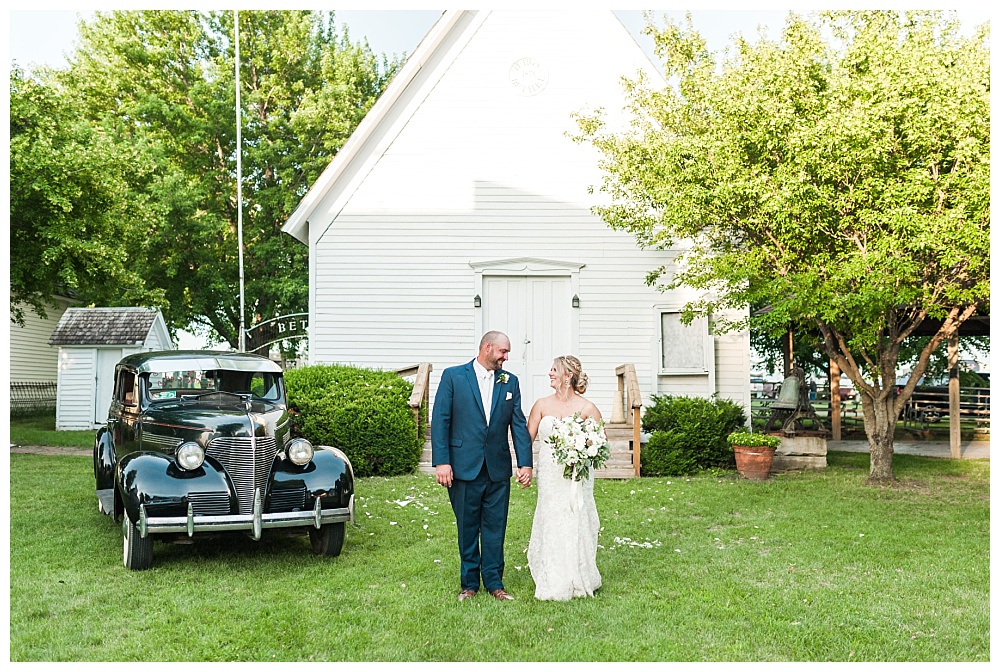 Flower Girl Dress – David's Bridal

Ceremony Venue – Peiro Bethel Church – Moville, Ia