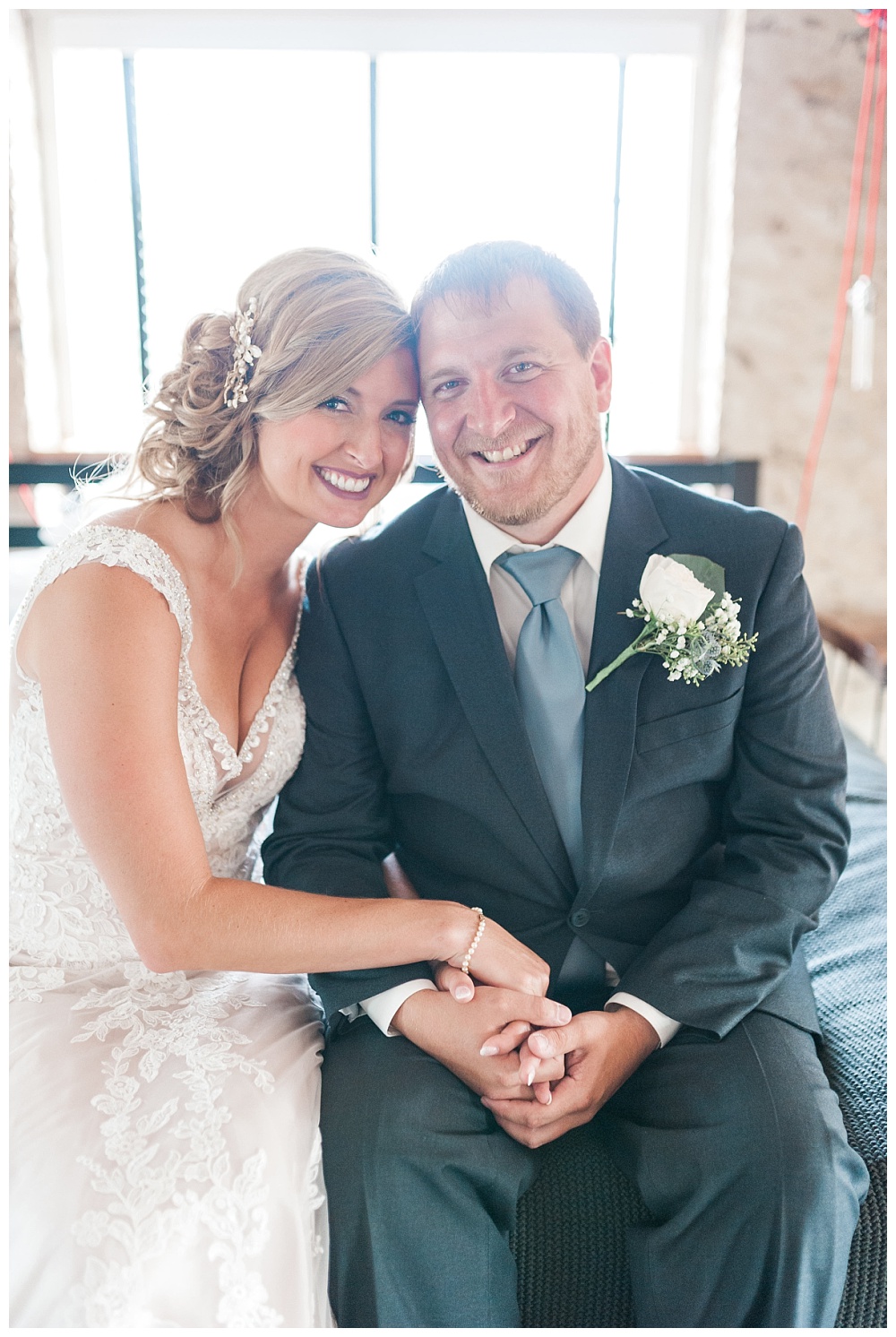 Sam and Cale's wedding day was ultimately all about them, but they made sure to incorporate special items throughout the venue to make it truly feel like a family affair. The altar was built out of old round fence posts from Sam's mom's house and they used old barn window frames and deer antlers found around Cale's family's farm as decor. Photos of all of their grandparents on their wedding days were displayed, and all of the flowers came from Sam's cousin's farm. According to the couple, they wanted their wedding to represent the thing that is most important to both of them, and that is family.
Sam grew up in Solon, Iowa, and when they first walked in to Palmer House Stable, they knew it was perfect. Their vision for a rustic wedding with a navy, gray and white color scheme looked great with this venue as a backdrop and was just the look they were going for. They were able to have the ceremony and reception at the same venue, and the reception space had two floors allowing a seperate place for dancing and another for socializing.
When asked what their favorite moment of the day was, Sam replied "we wrote notes to each other that morning and then after the first look and before the ceremony we sat on the bed in the loft above the reception/ceremony and read them with each other… it was so sweet, funny, and meaningful. Annnnnd also the dancing."
Sam's advice for future brides is "you will undoubtedly forget something, or some little detail won't be right, and whatever it is… it's not important. The important thing is that you and your husband-to-be are both there and are going to have fun no matter what."
You can see Sam and Cale's engagement session HERE!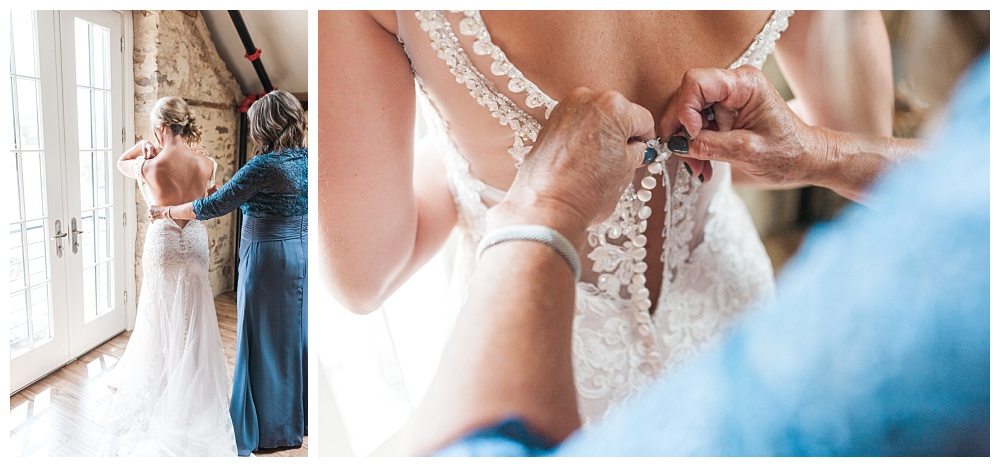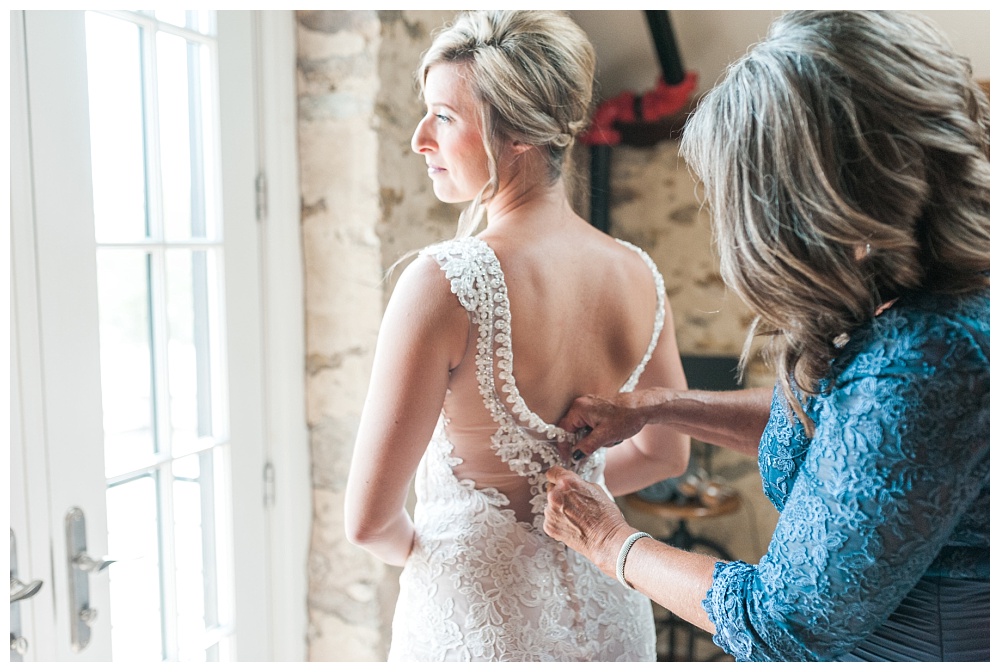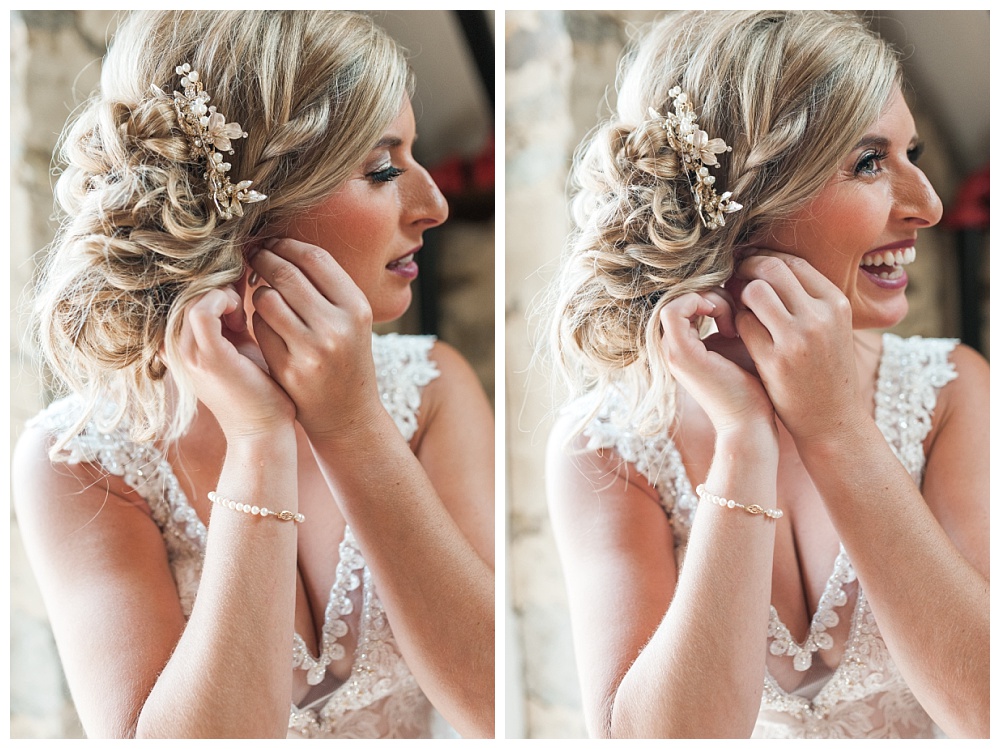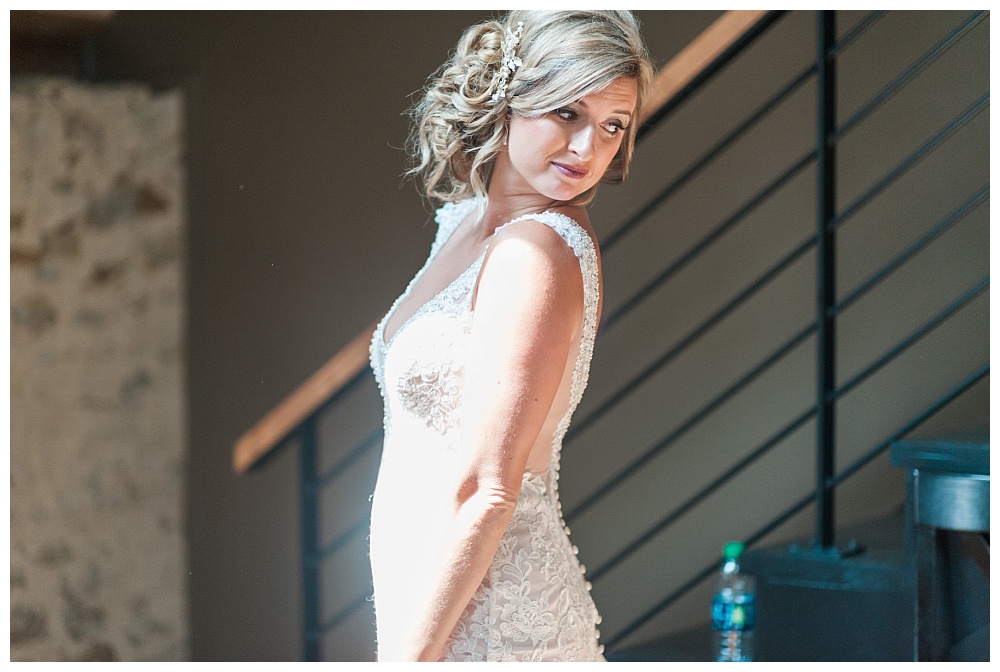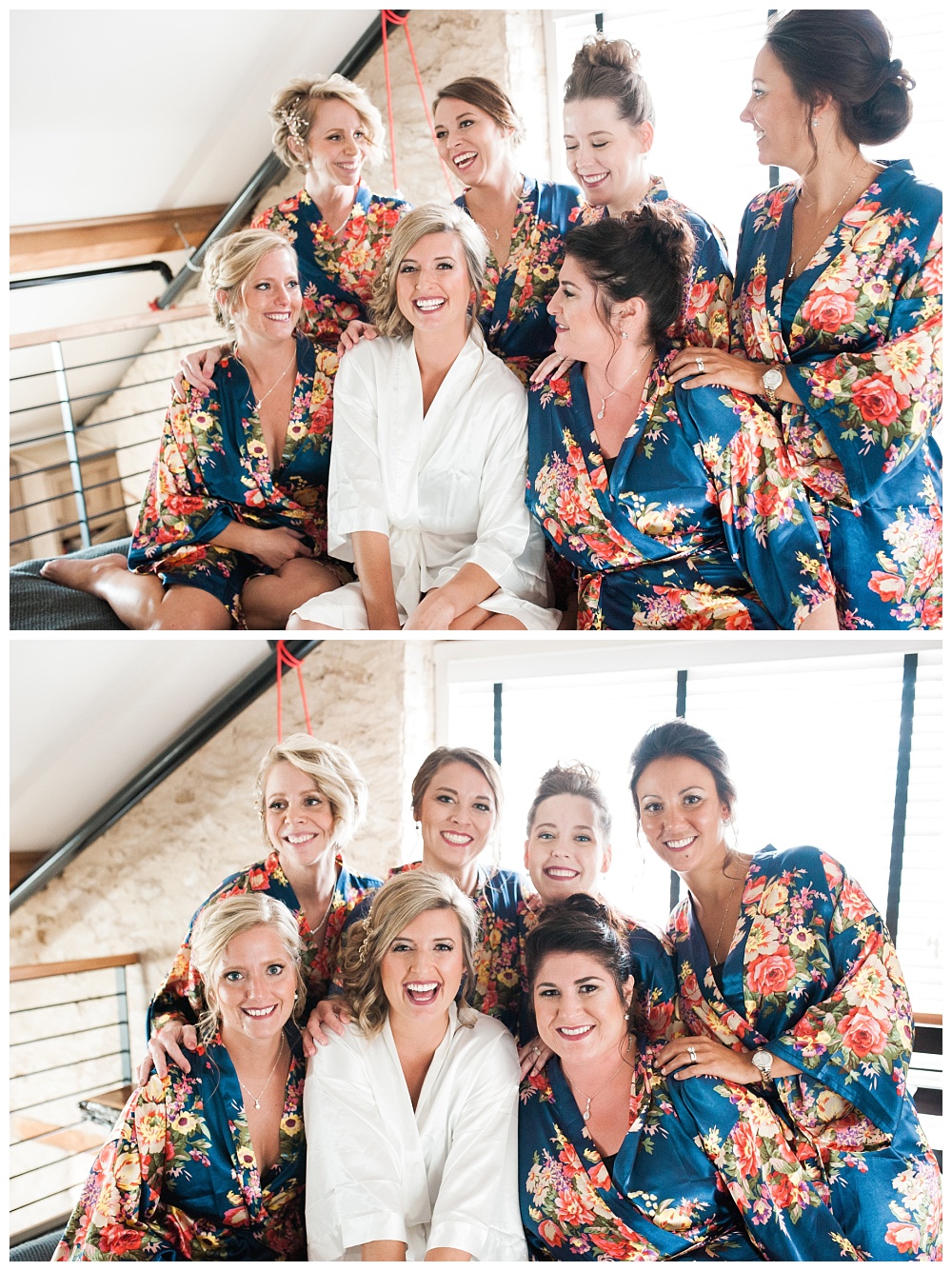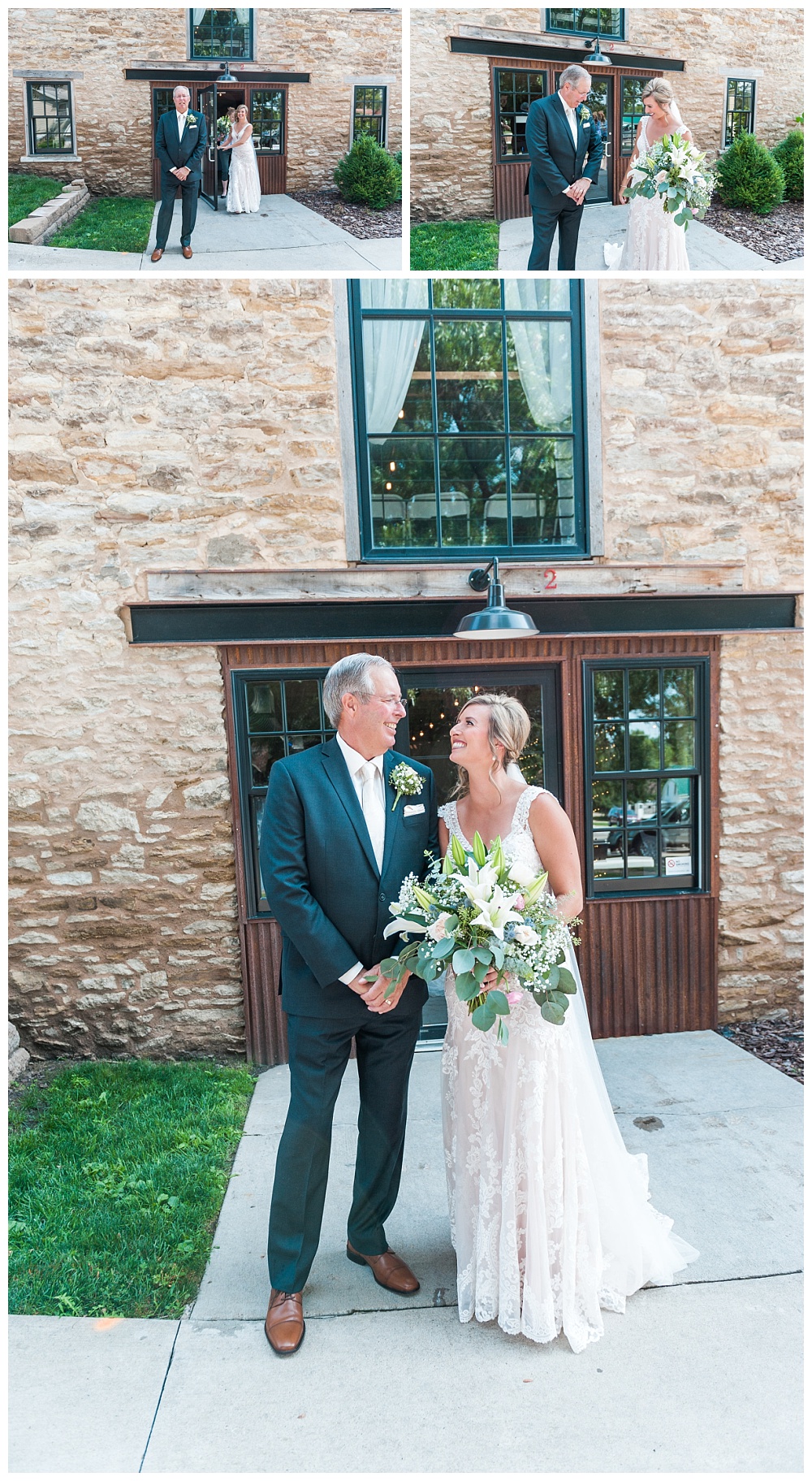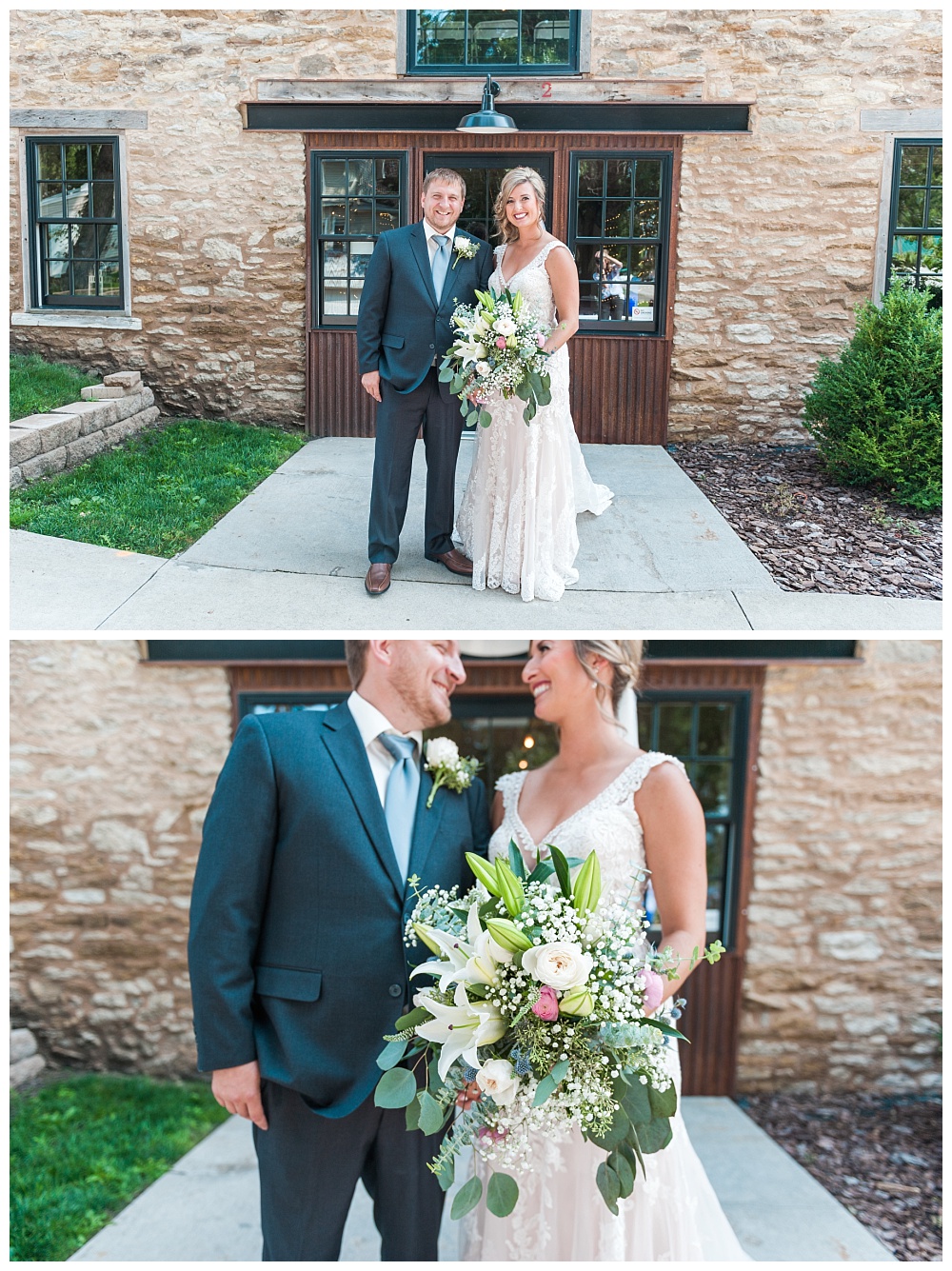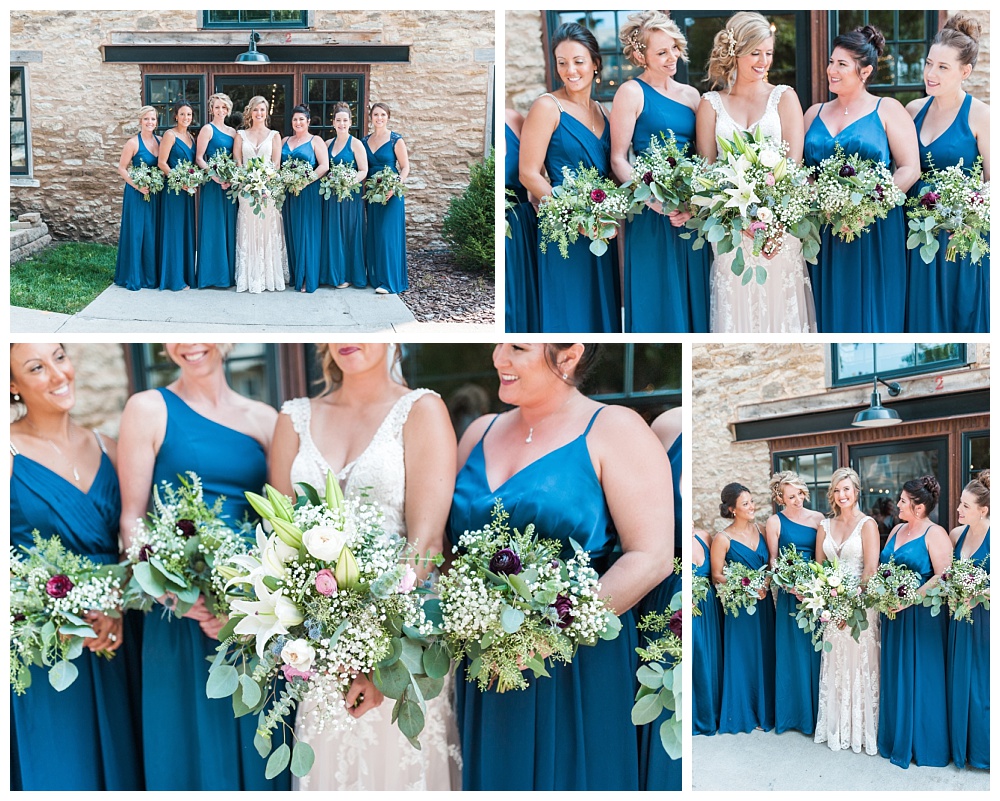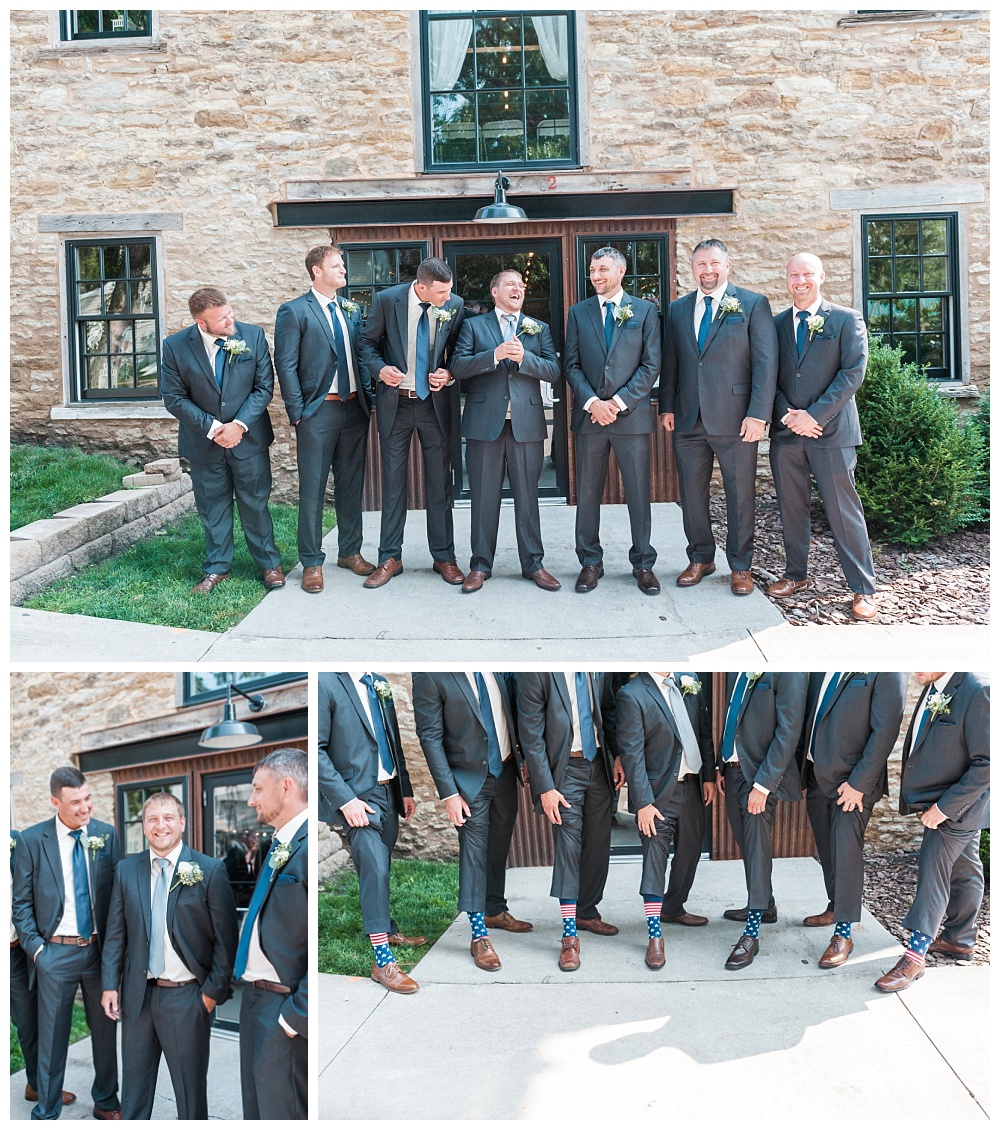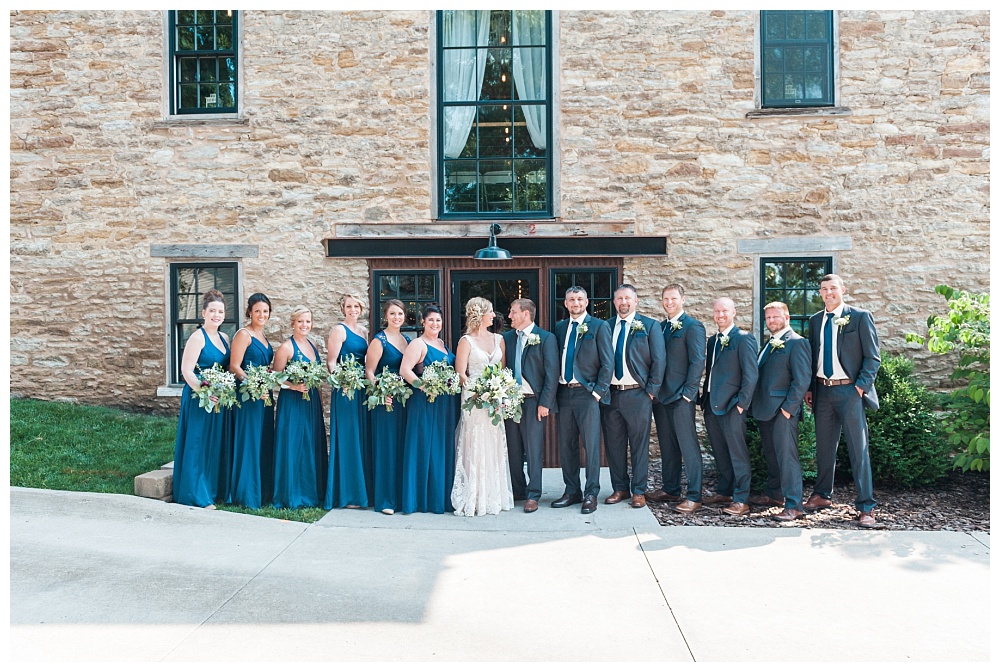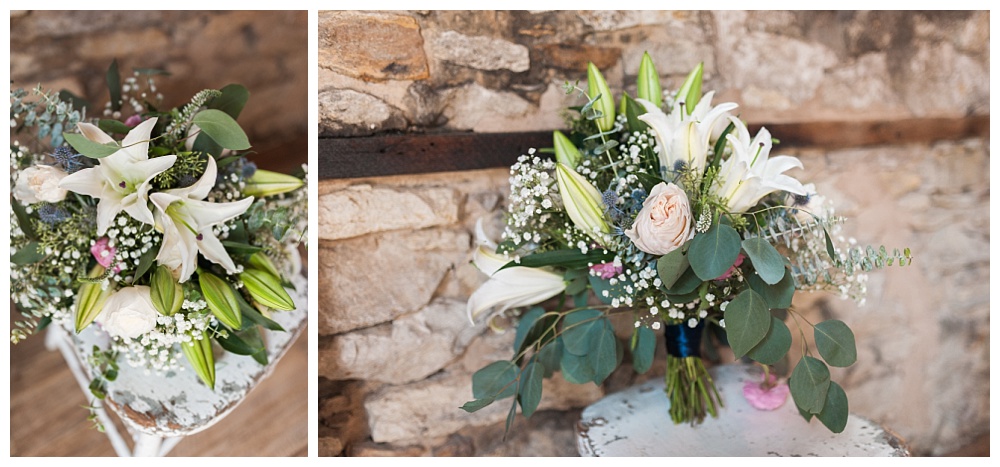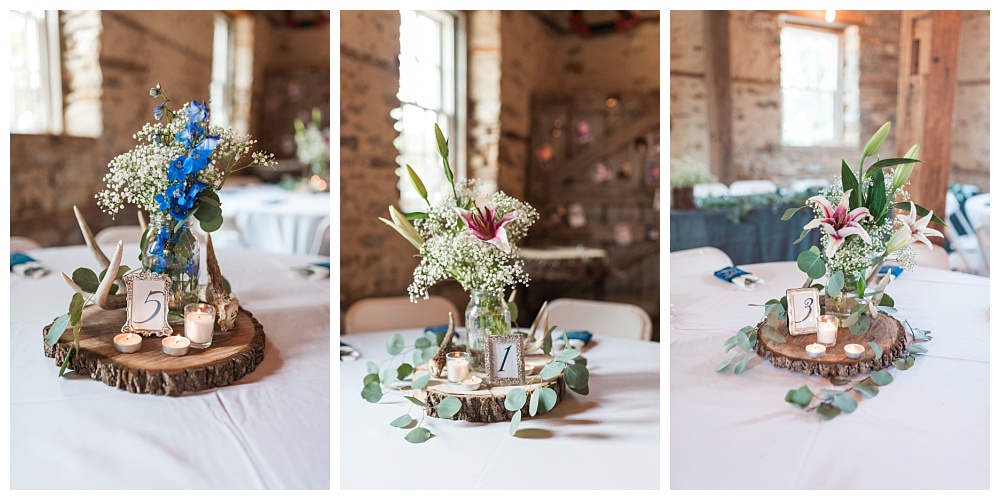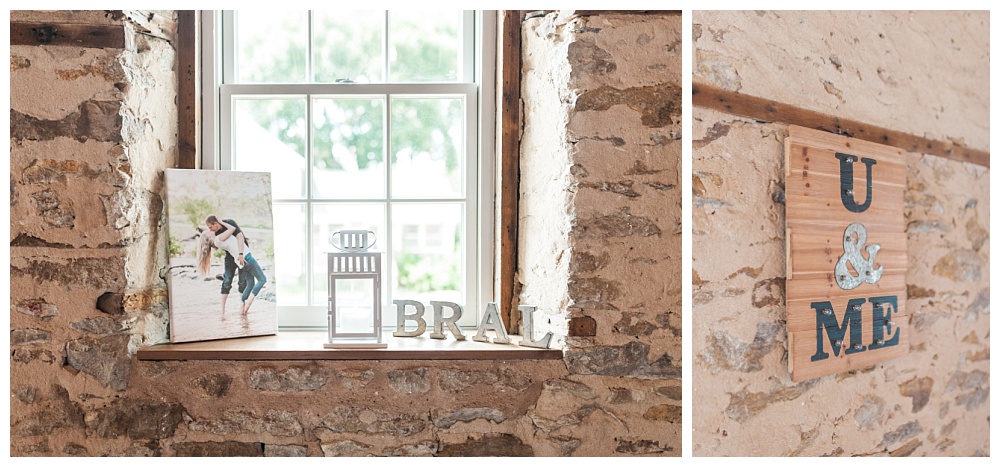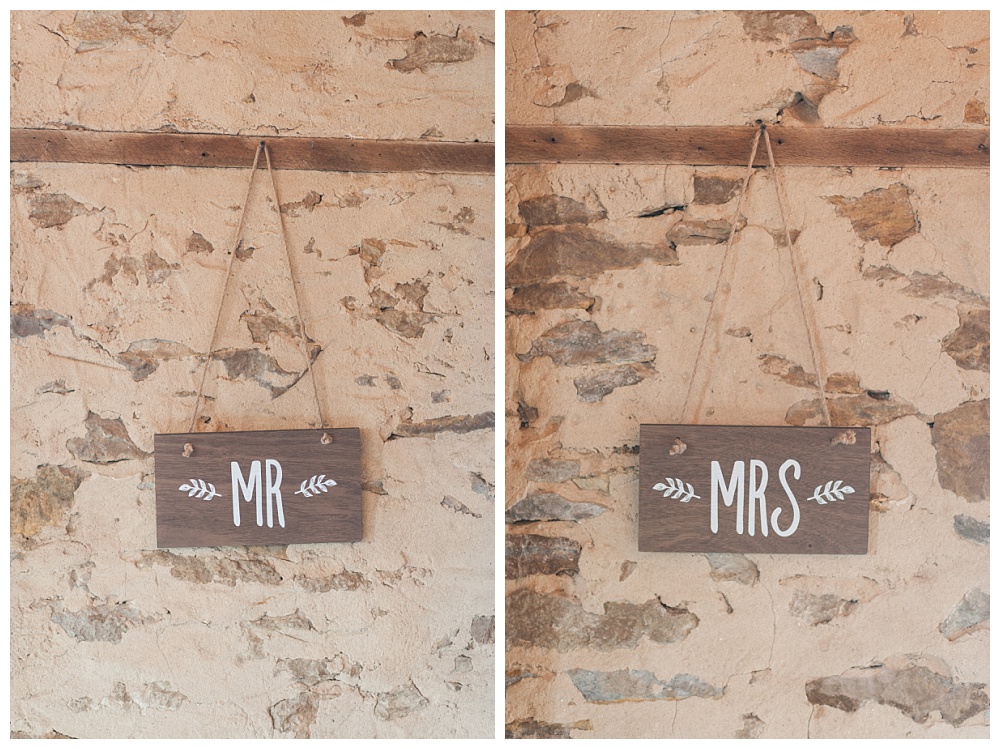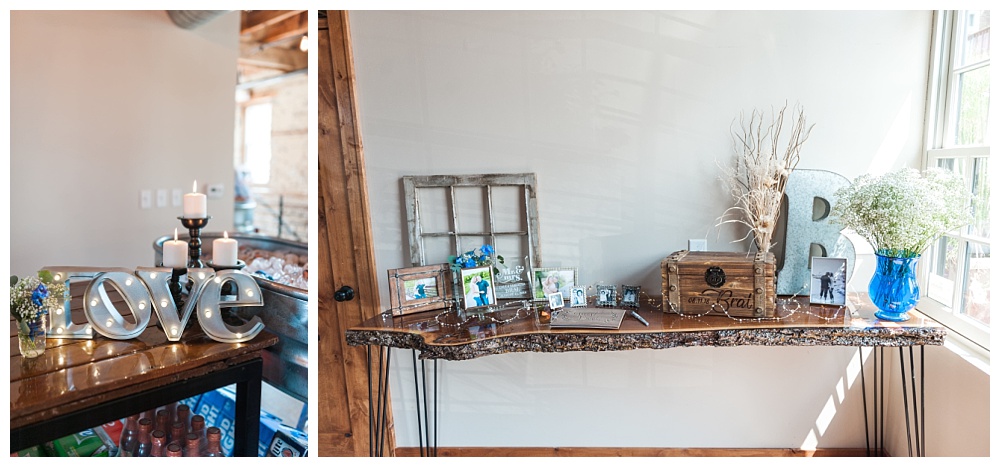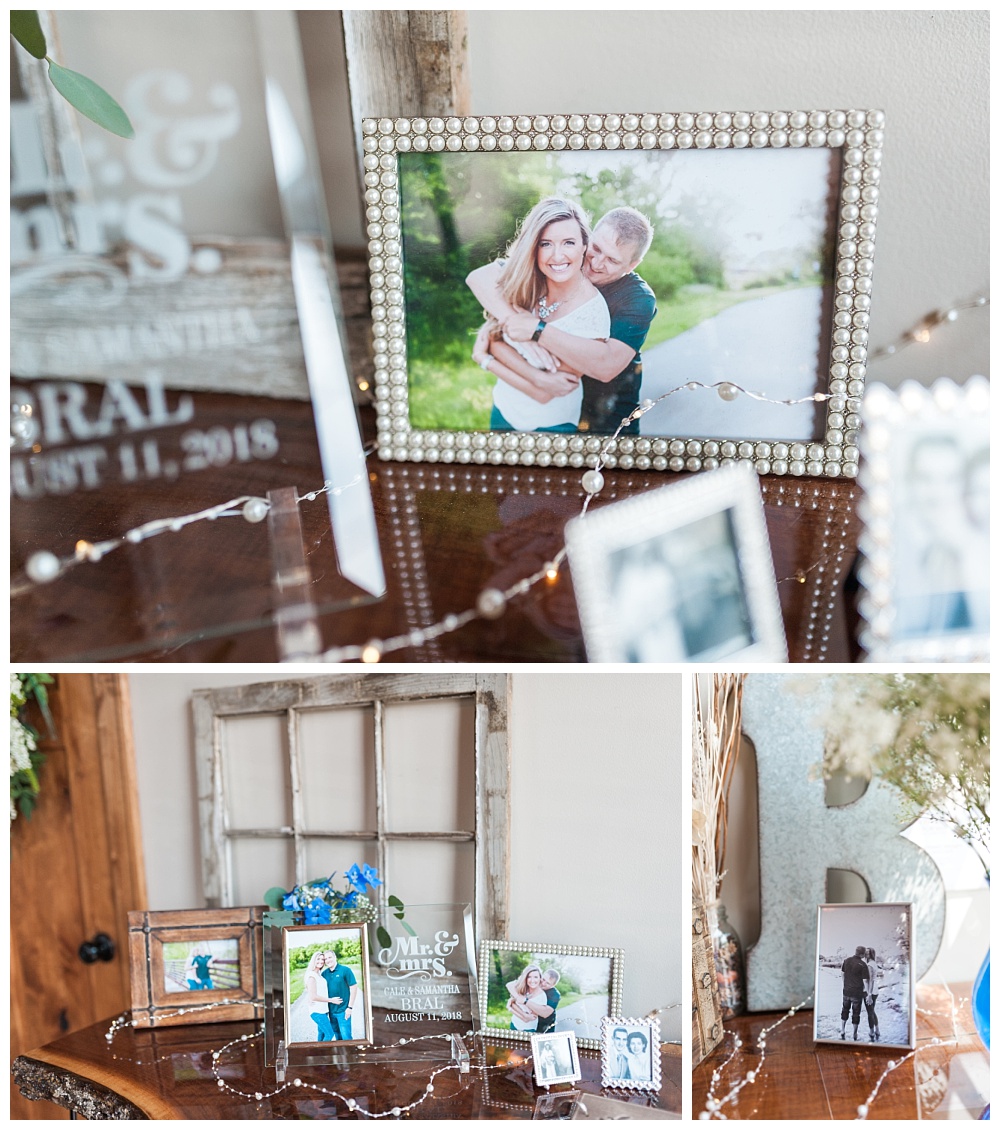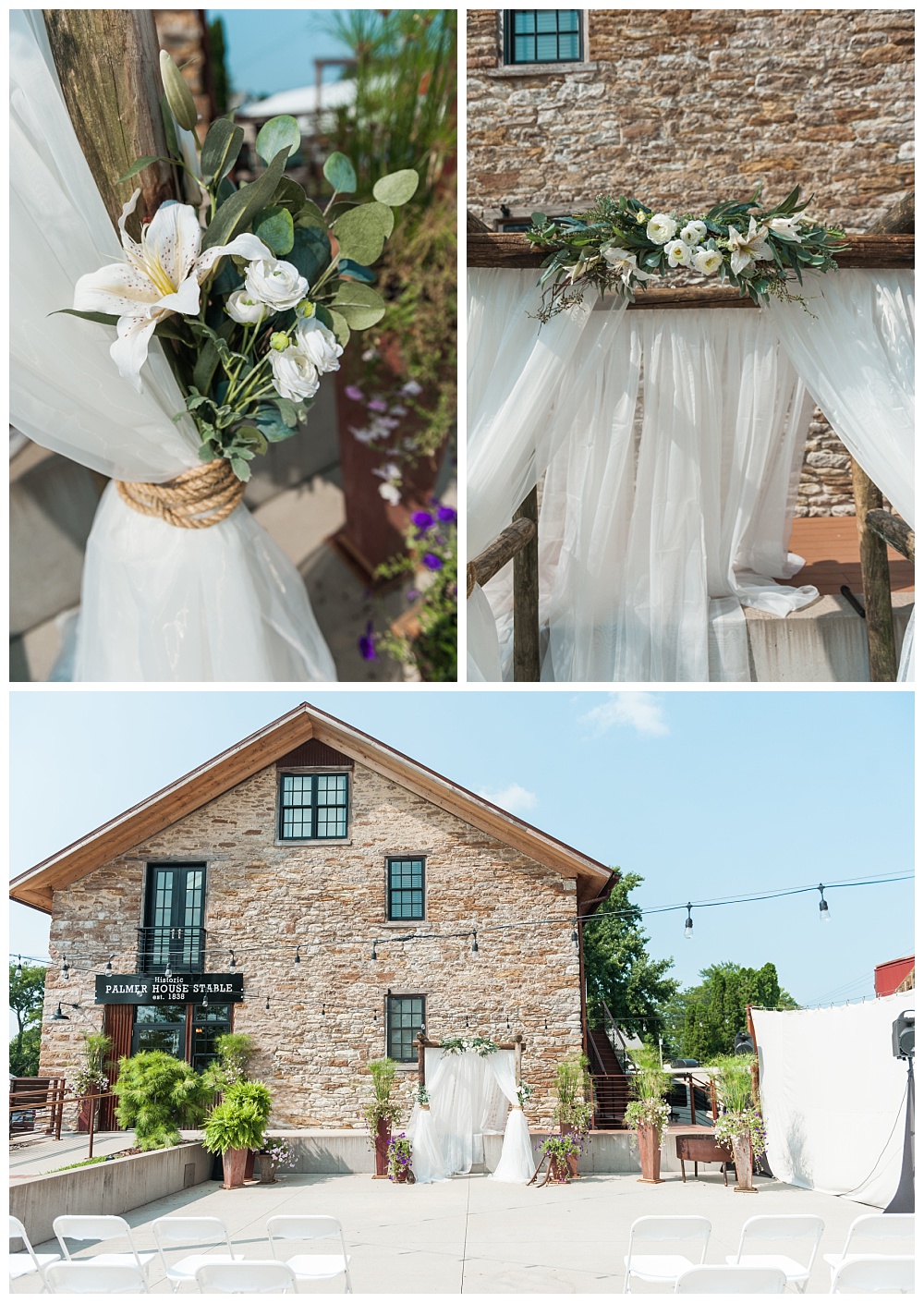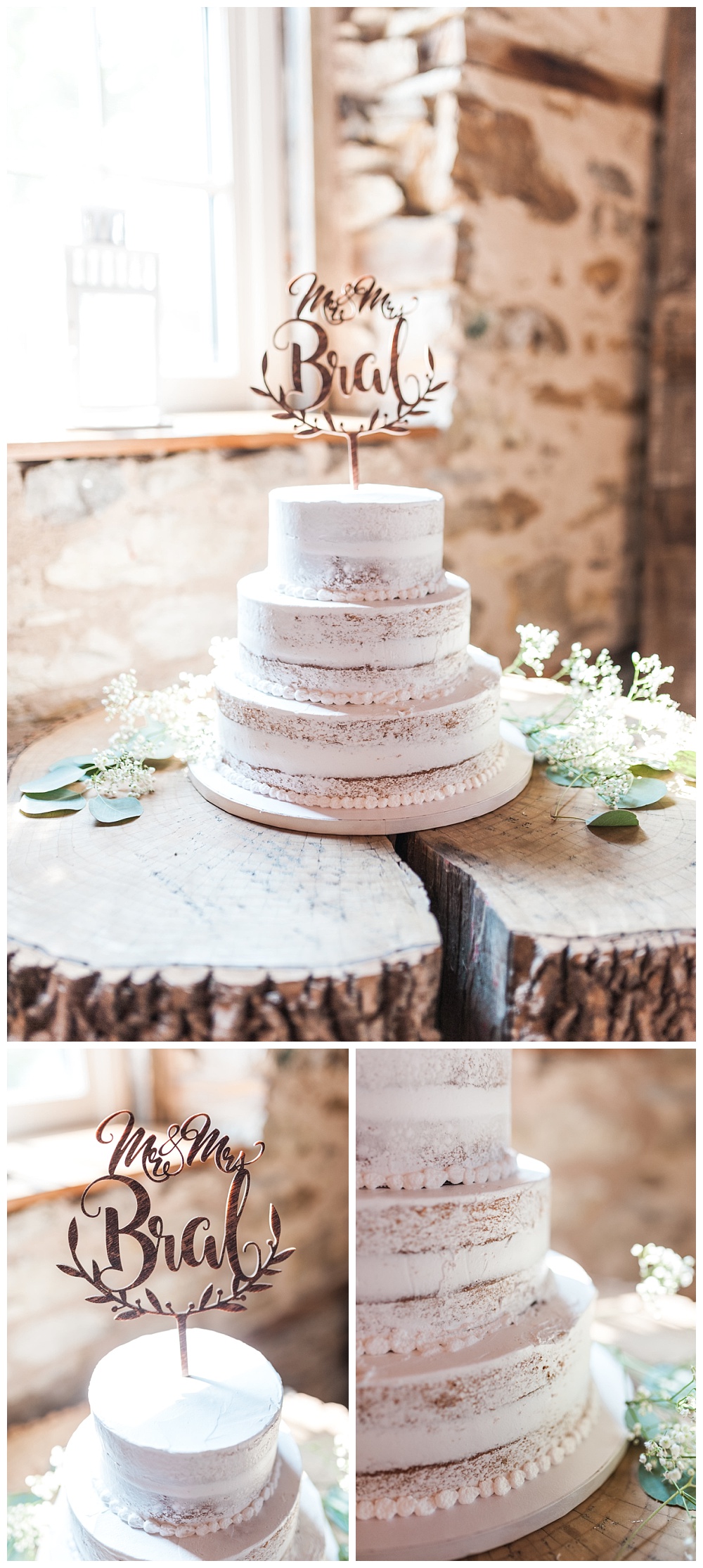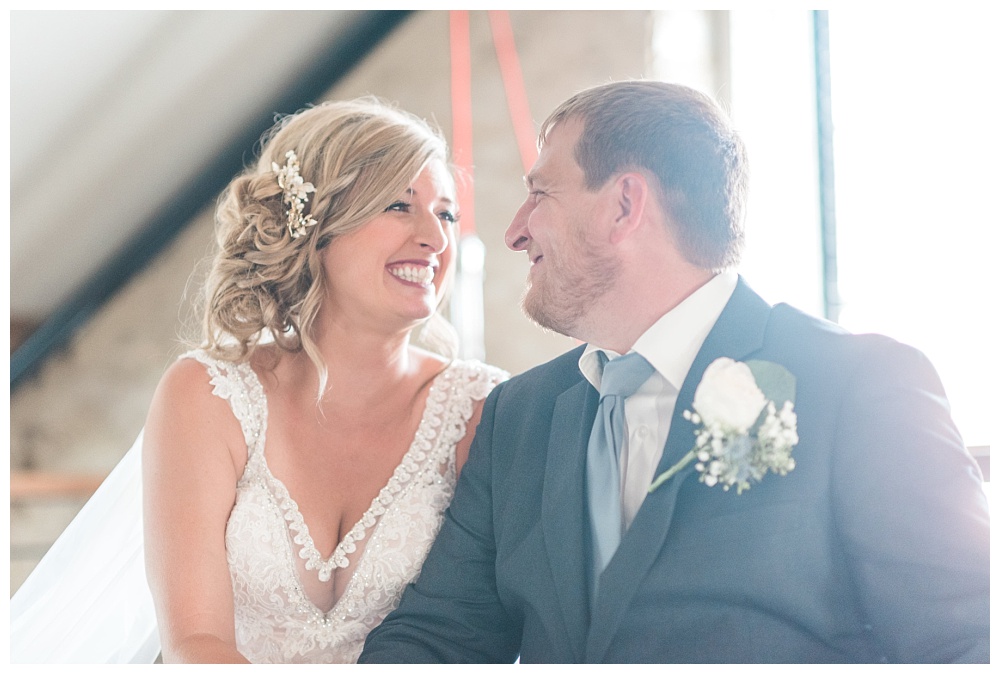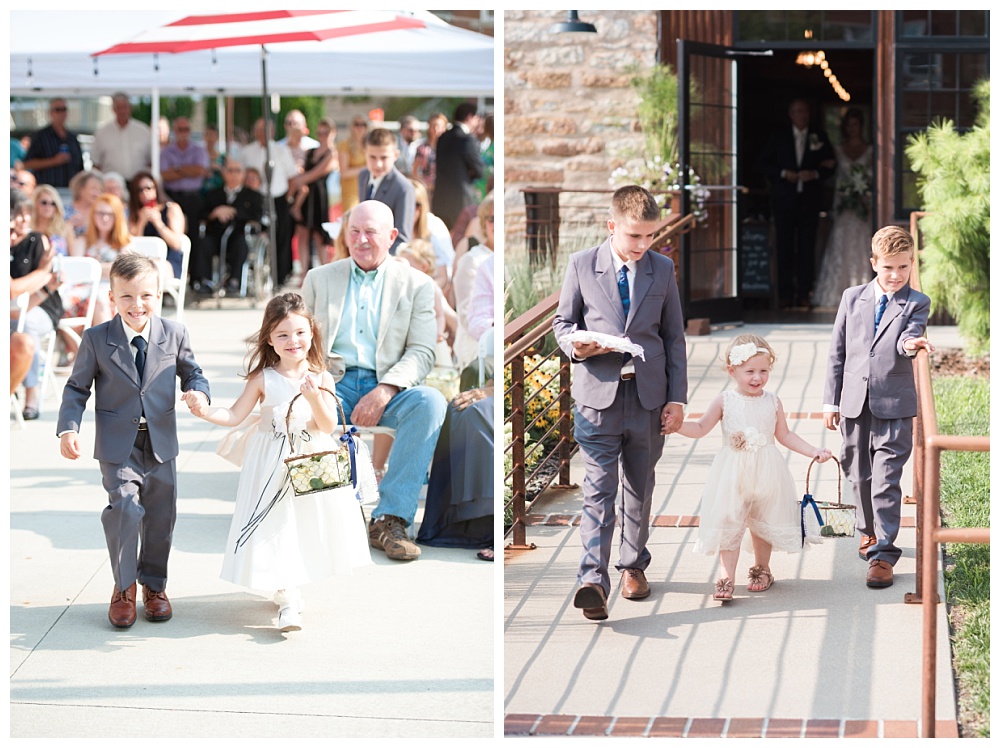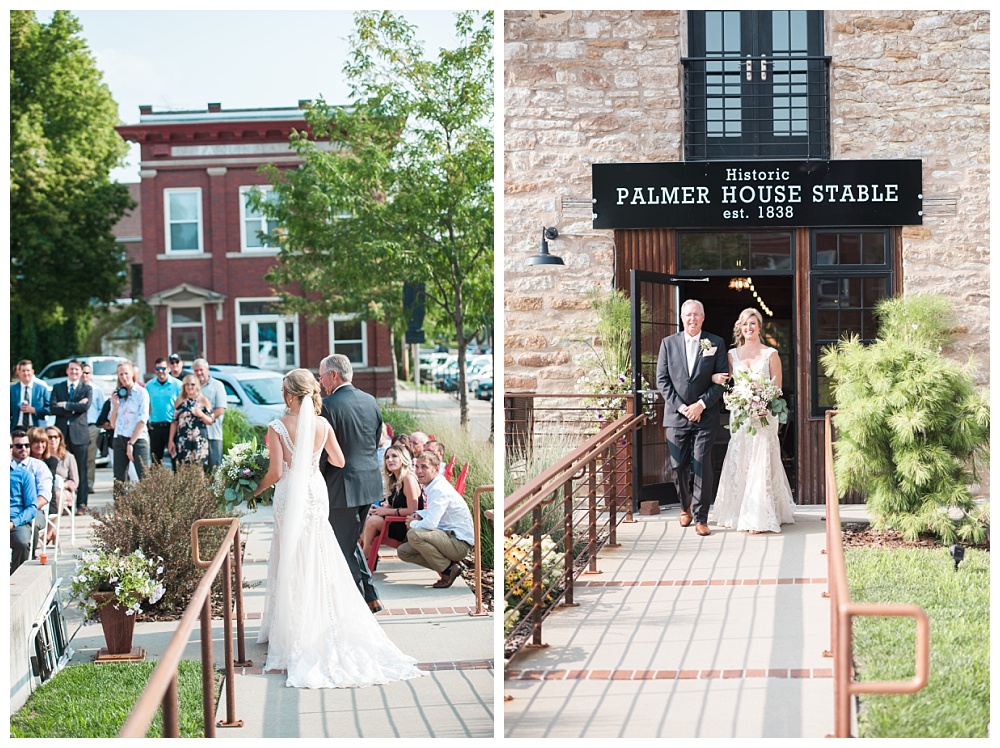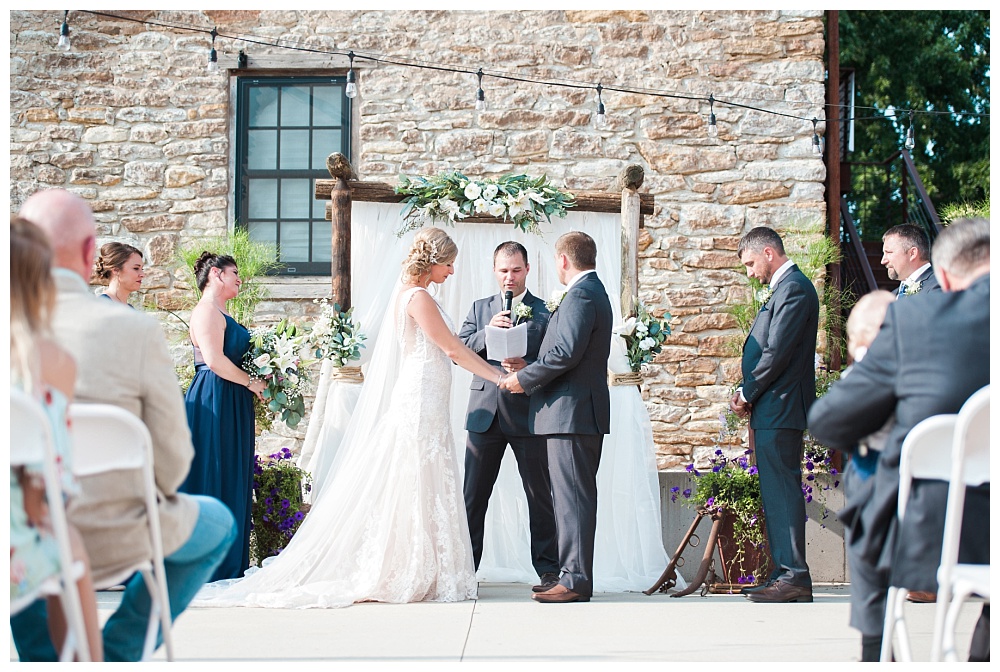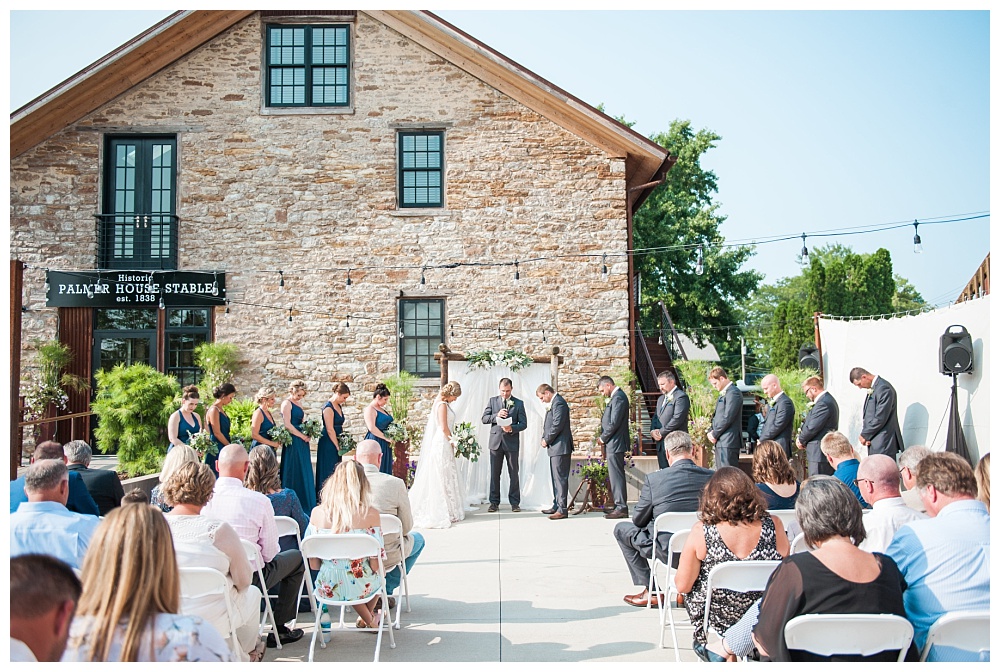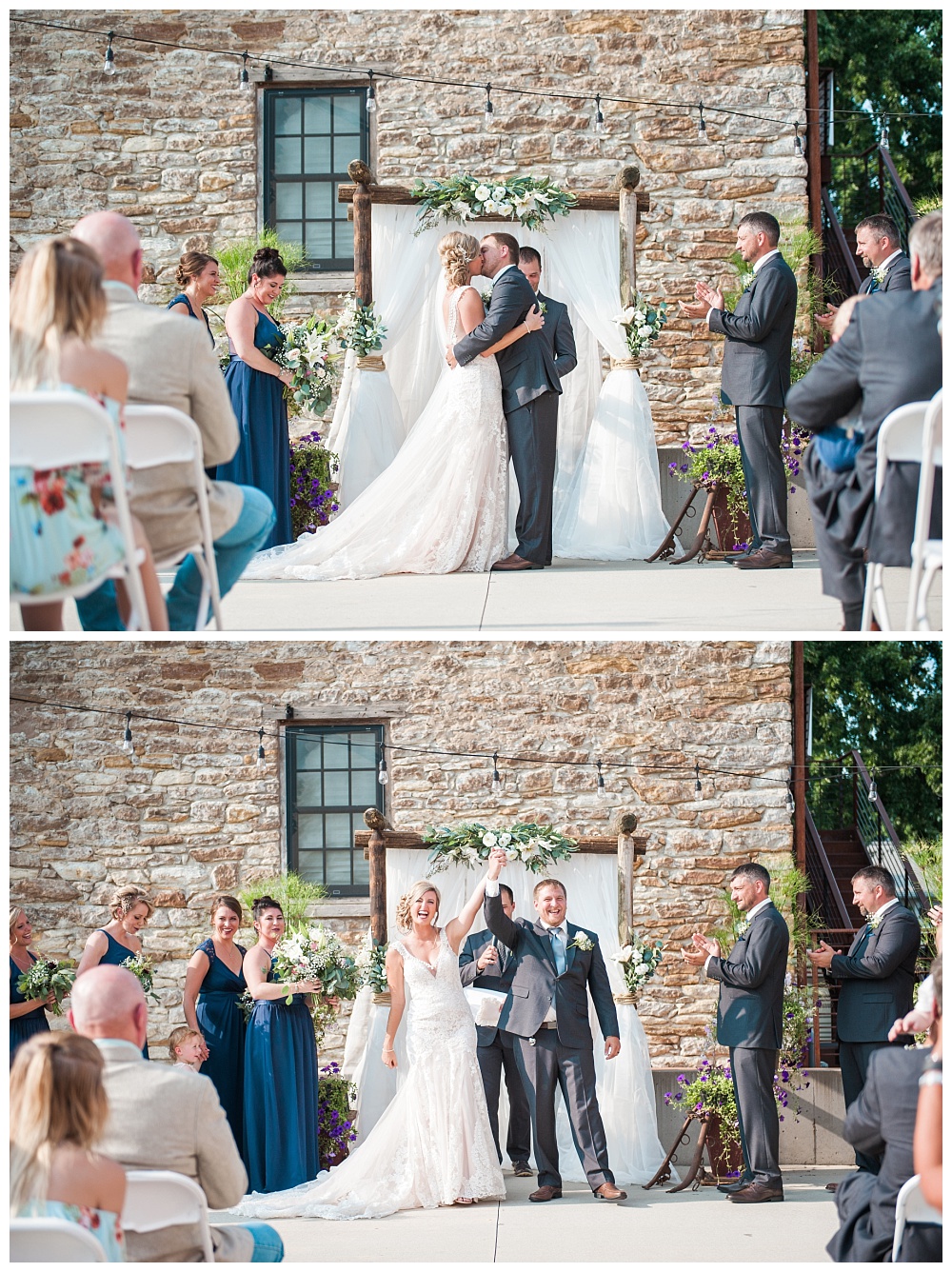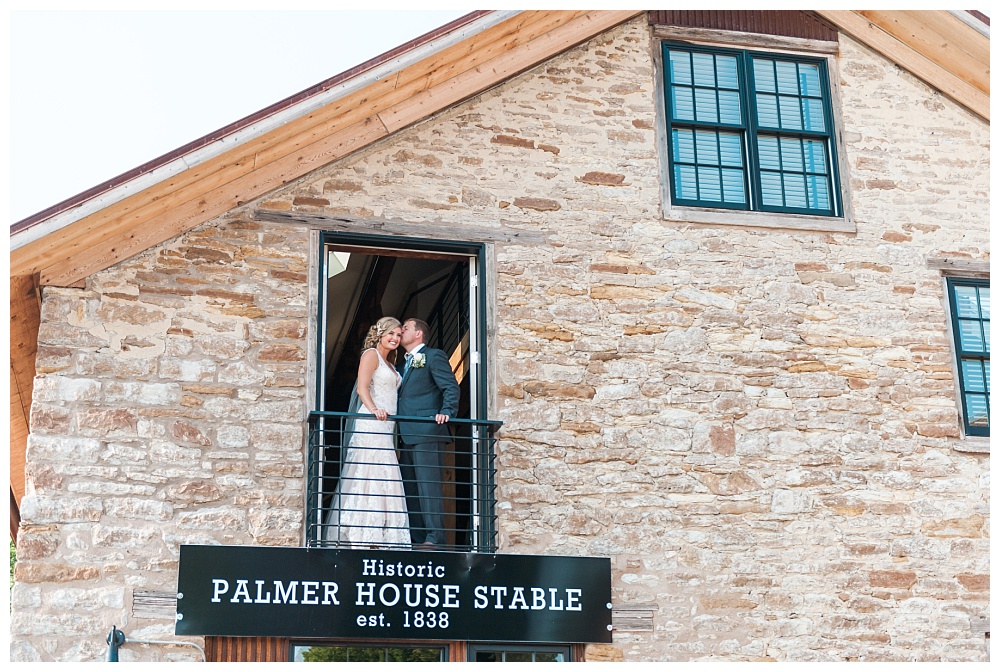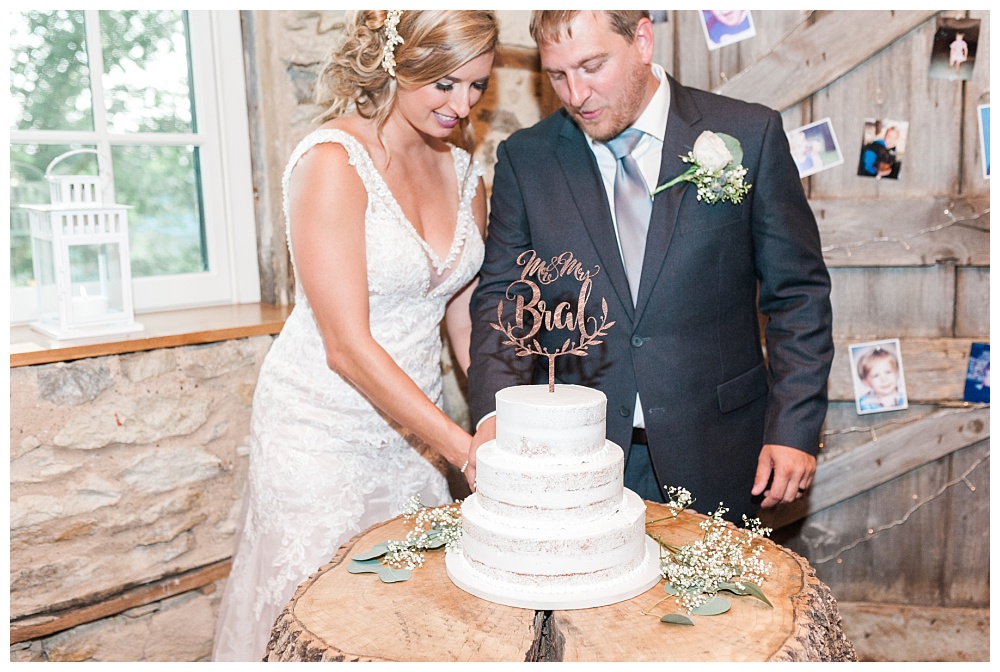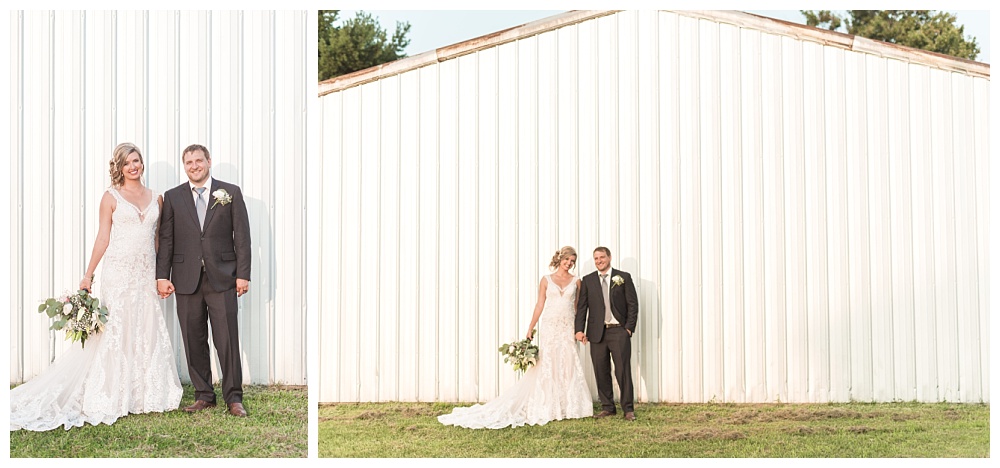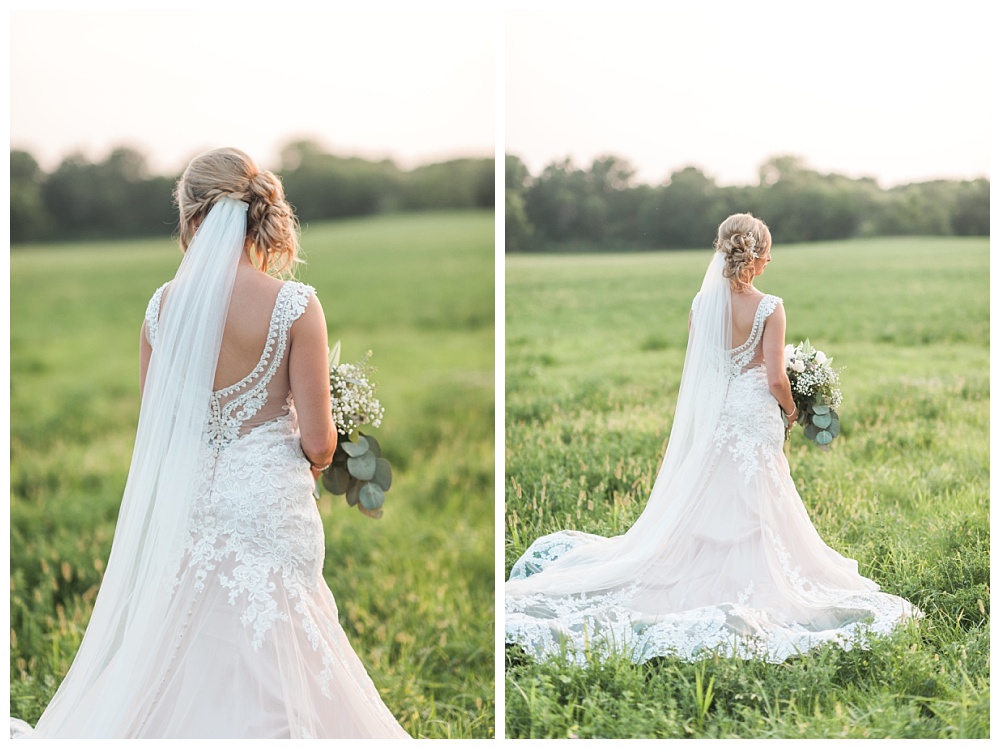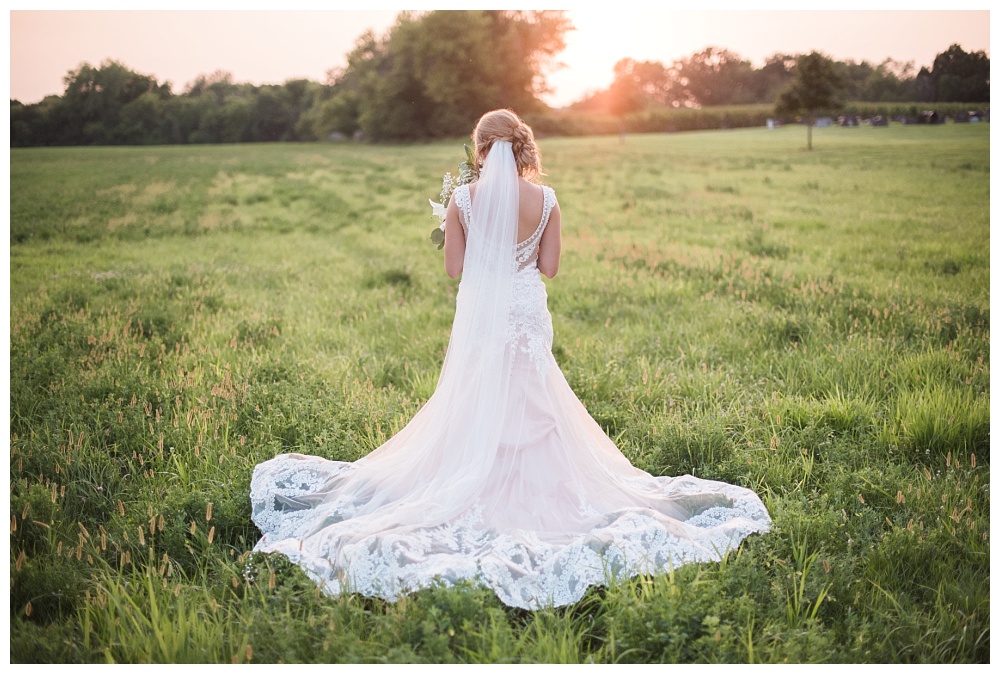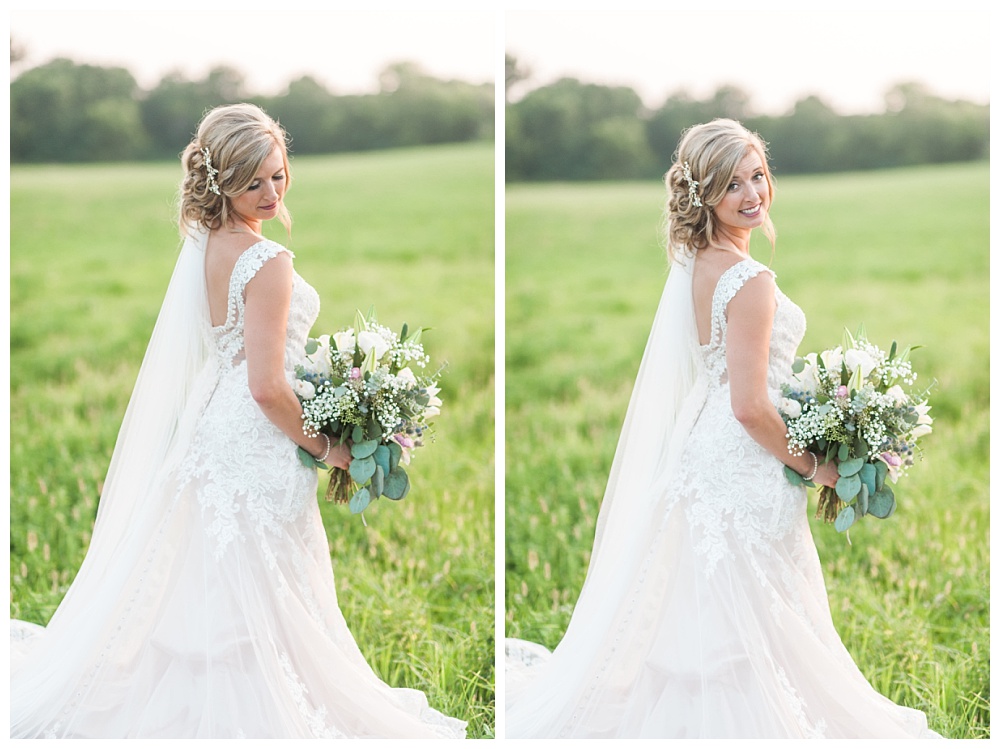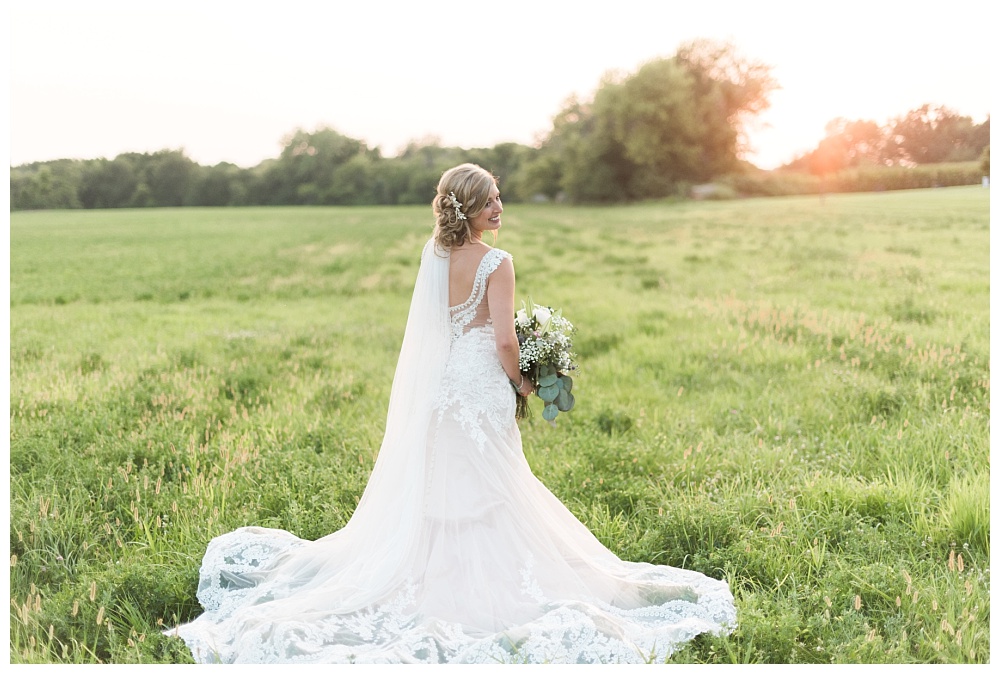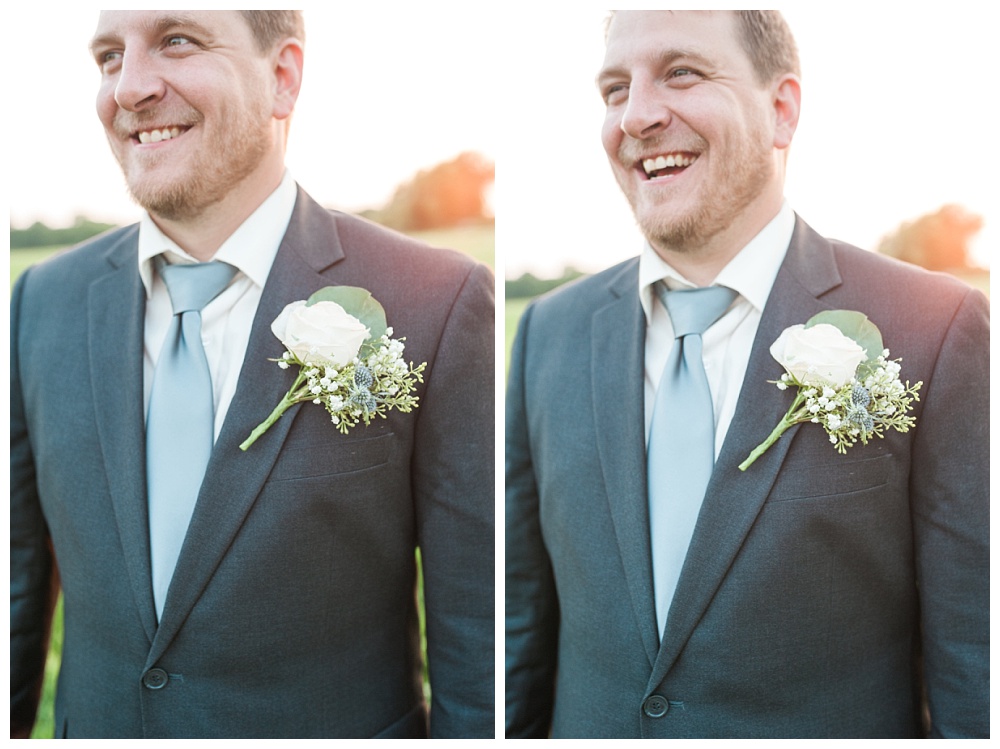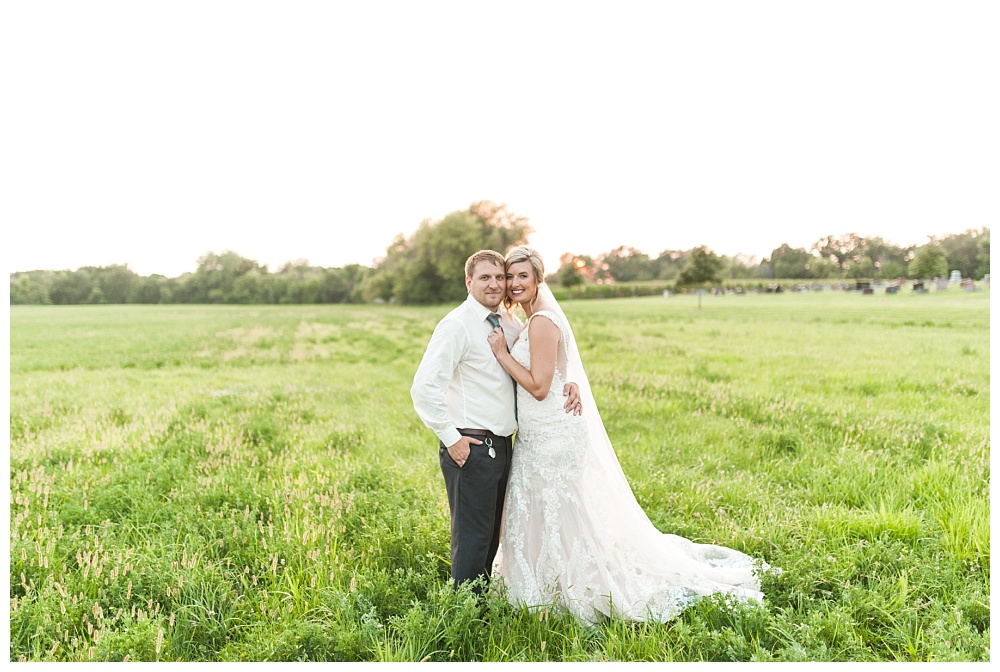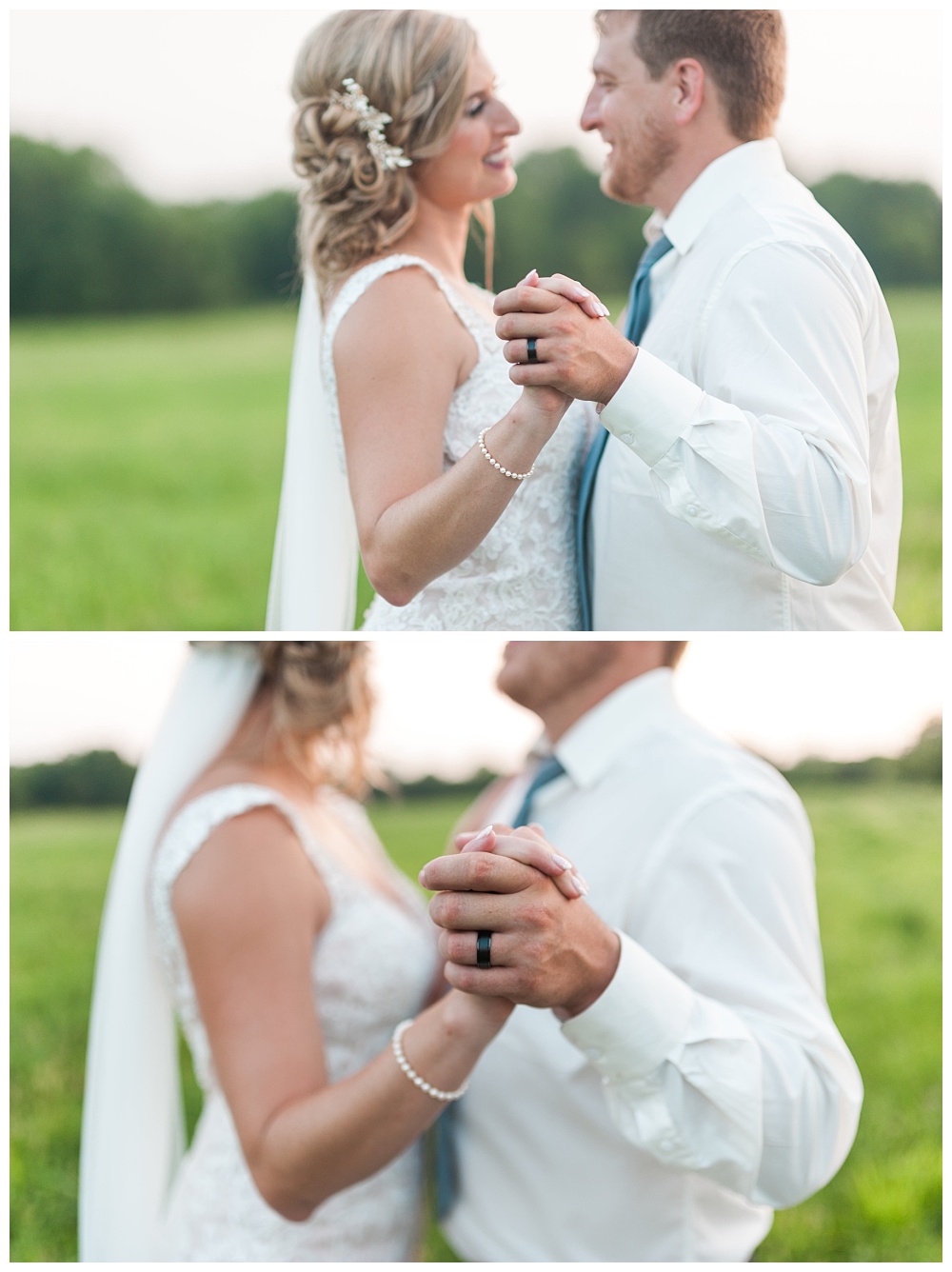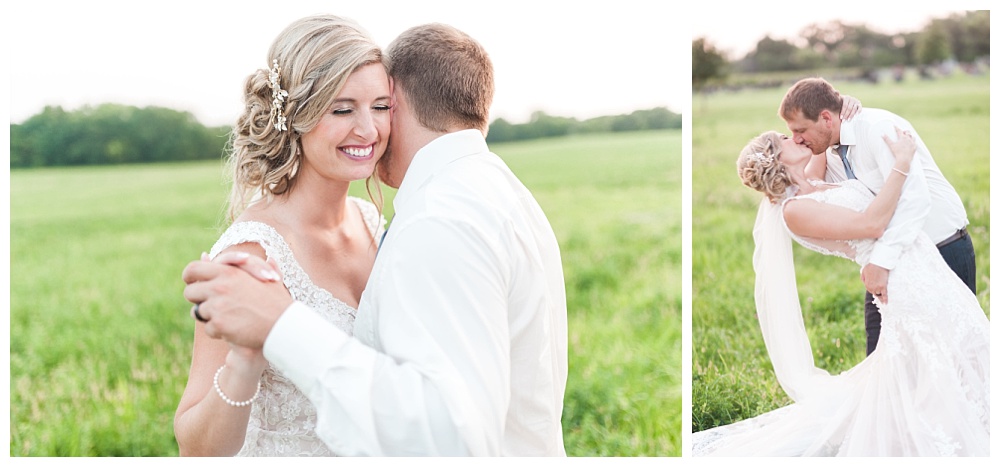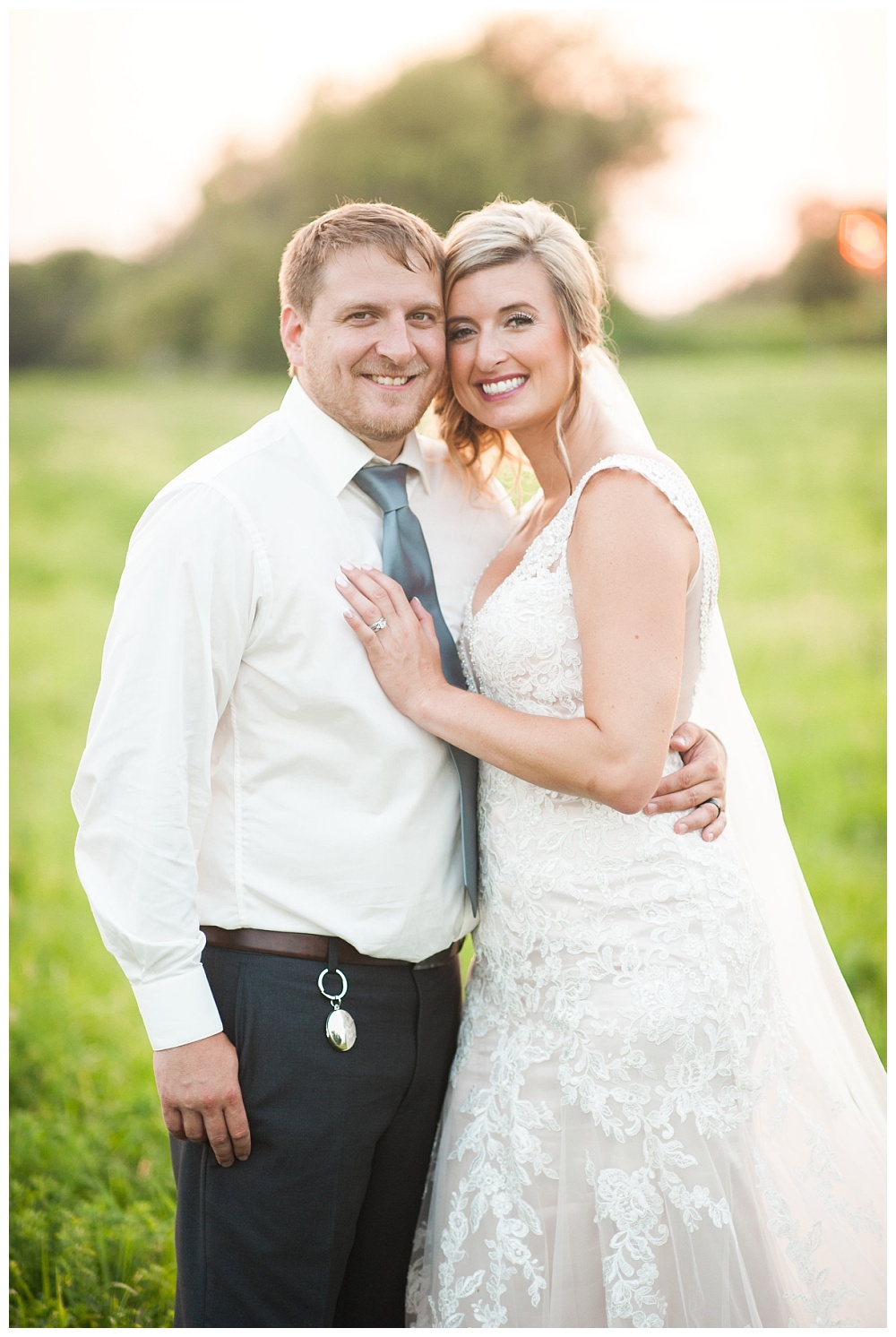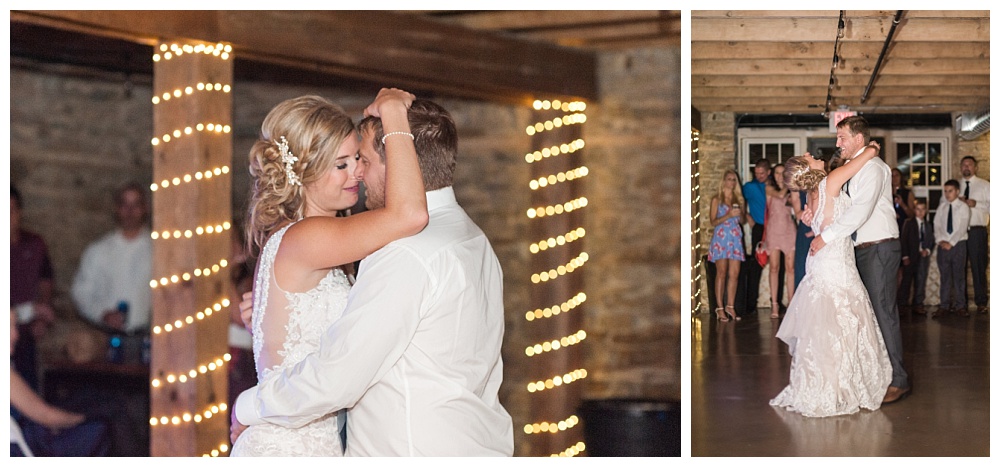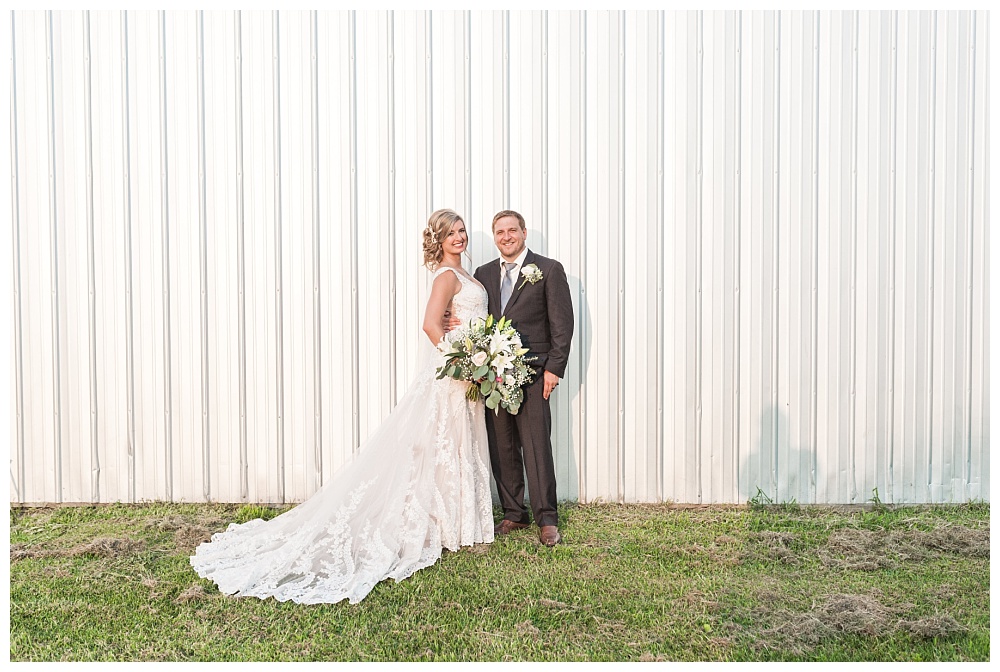 Photographer – Stephanie Marie Photography
Dress – boutique: Hope's Bridal, designer: Allure Romance
Shoes – Nine West
Tux – Holley's Shop for Men
Flowers – Bouquets and Boutonnieres – Hy-Vee Floral, Decoration Flowers – Kroul Farms
Venues – Palmer House Stable
Catering – Ruzicka's
Cake – Hy-Vee
Music /DJ– Matt Wieck – Matt's Mobile Music
Hair – Mood's Salon
Makeup – Bre Hinders
Rings -Jared's
Bridesmaids dresses– David's Bridal, Vera Wang & David's Bridal Collection
Groomsmen apparel– Holley's Shop for Men
Wedding day Hashtag– #braltheway