Nick and Jen were married on October 4th, 2019, on what could be described as one of the last truly gorgeous days of the fall season. The ceremony was a family affair, with Nick's kids and Jen's then soon-to-be step kids serving special roles as "Little Dude" and "Little Miss", and they stood up next to the couple while they recited personalized vows to each other. During the ceremony they all poured sand in to a vase to represent the four of them coming together as a family.
Before the ceremony, the couple opted for a "first touch" rather than a "first look" and describe that moment as their favorite part of the day, as well as saying "I do" and hearing each other pronounced as husband and wife. Afterwards, the bride, groom and 180 of their guests celebrated a reception at Eastbank Venue and Lounge, which Jen described as a "unique, fun location." and that they were "great to work with… [we] have to give a shout-out to Adam at Eastbank Venue – our bakery didn't deliver our wedding cake and cupcakes, so he ran off to Hy-Vee and bought a cake and cupcakes so we could at least have our cut-the-cake moment and dessert for our guests."
Some advice the couple has for anyone planning a wedding is "Focus on what the two of you want and don't ask too many people for advice or input! It gets hard as the date gets closer to keep tabs on everything and if you're still trying to decide décor or music it's easier to finalize with fewer hands in the pot. Something will go wrong, but it just becomes part of your story, and that's what makes it different from everyone else's. In hindsight, if it's in your budget, consider opting for a wedding planner (we did not). Yes, you can do it on your own, but it would be so much easier to turn some of those other items over to a pro, especially as the date gets closer!"
When asked about their photography experience, the couple stated that "working with Stephanie was fantastic! From our engagement photos to the end of the wedding day, Stephanie made me feel (and look!) so beautiful! Stephanie is such a pro and ensured we got all the photos on the list we provided. She got amazing set shots of details like the wedding dress and bridesmaid dresses and our formals, but also captured the sweet (and sometimes goofy!) unscripted moments, which is so emblematic of our relationship. Many of our favorite photos from downtown of just the two of us just have this "it" quality that we know we couldn't get from another photographer. We never really considered another photographer, and just a quick look at our photos cements that decision. The turnaround time was quick and we were so excited to have these moments captured beautifully, forever." You can see the Nick and Jen's engagement session photos at this link here!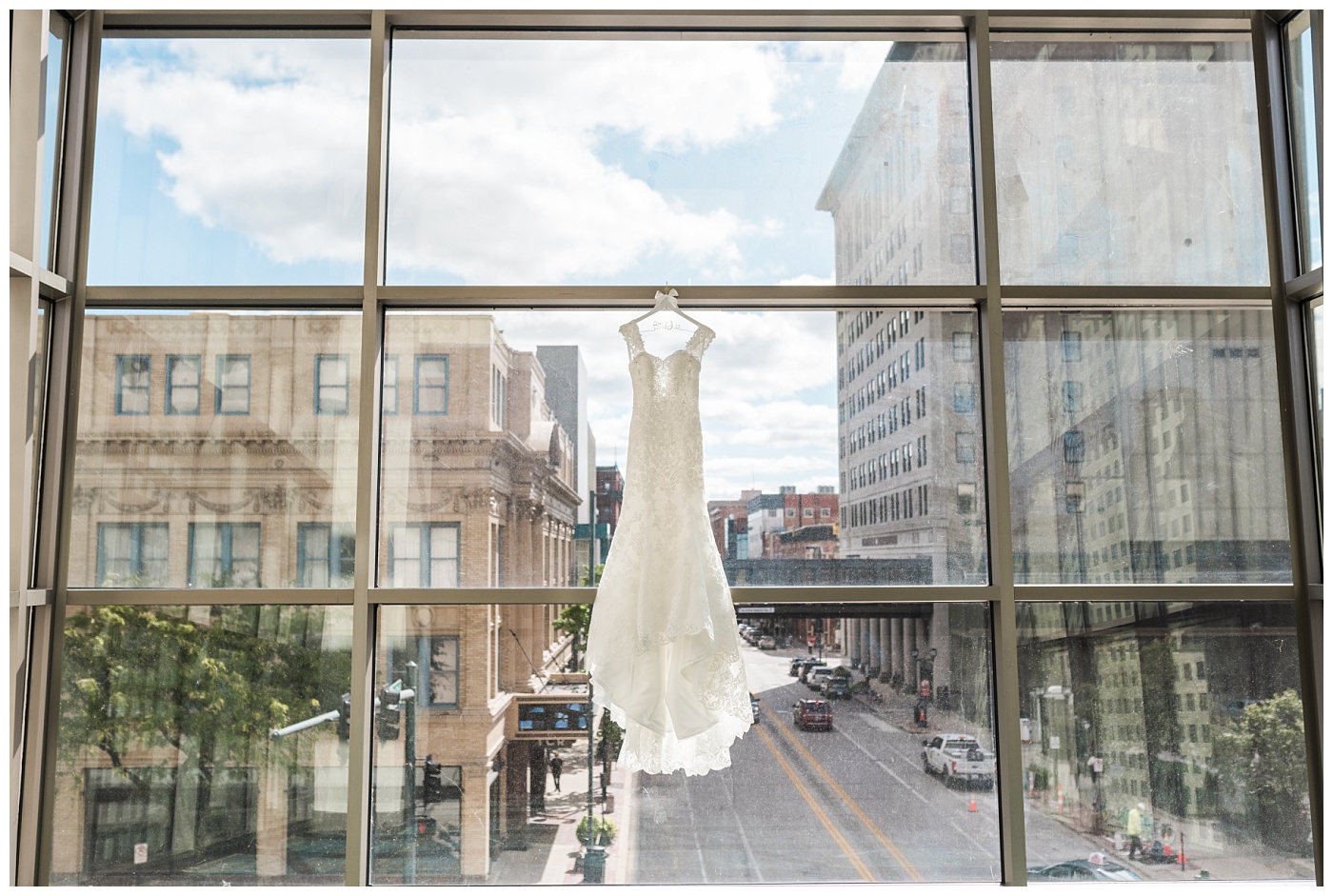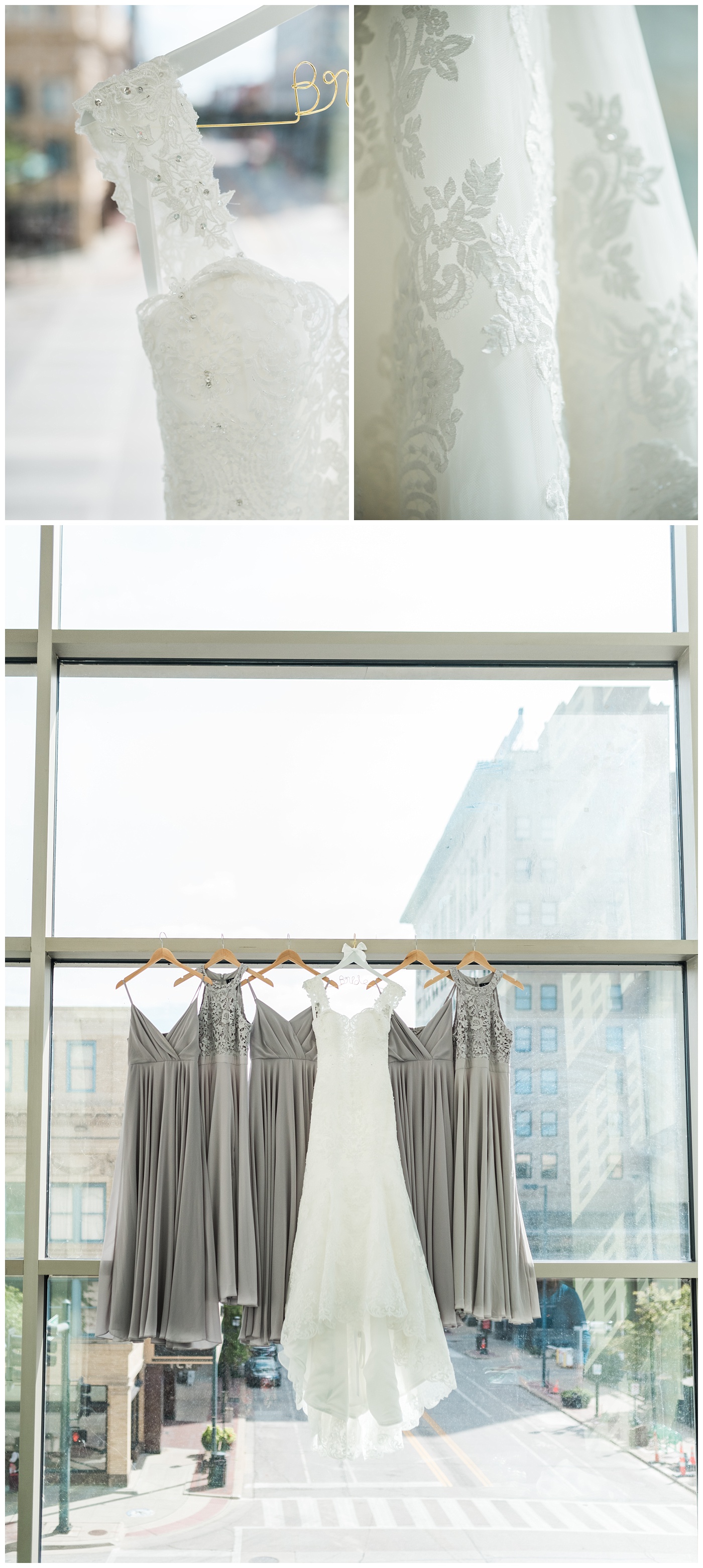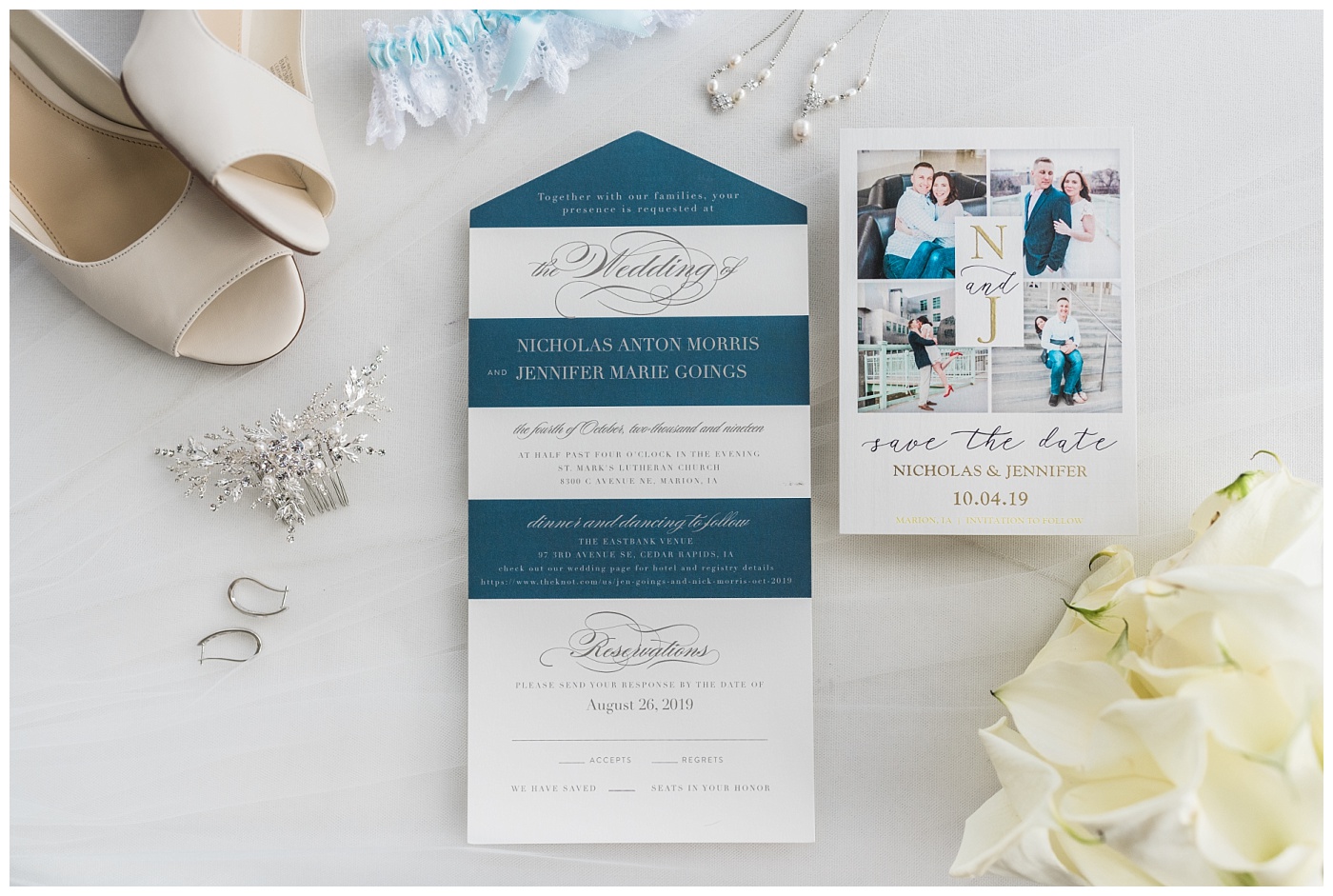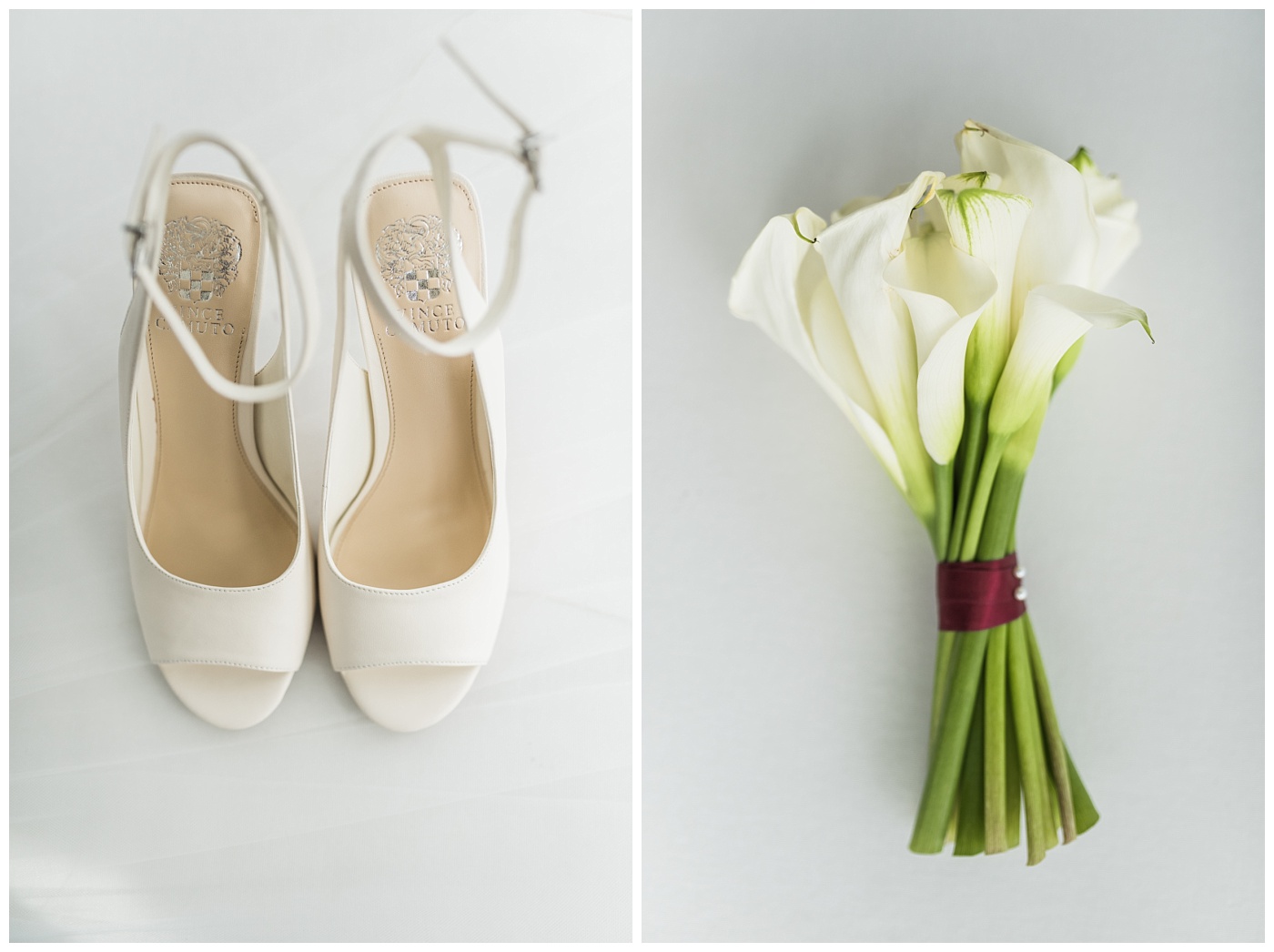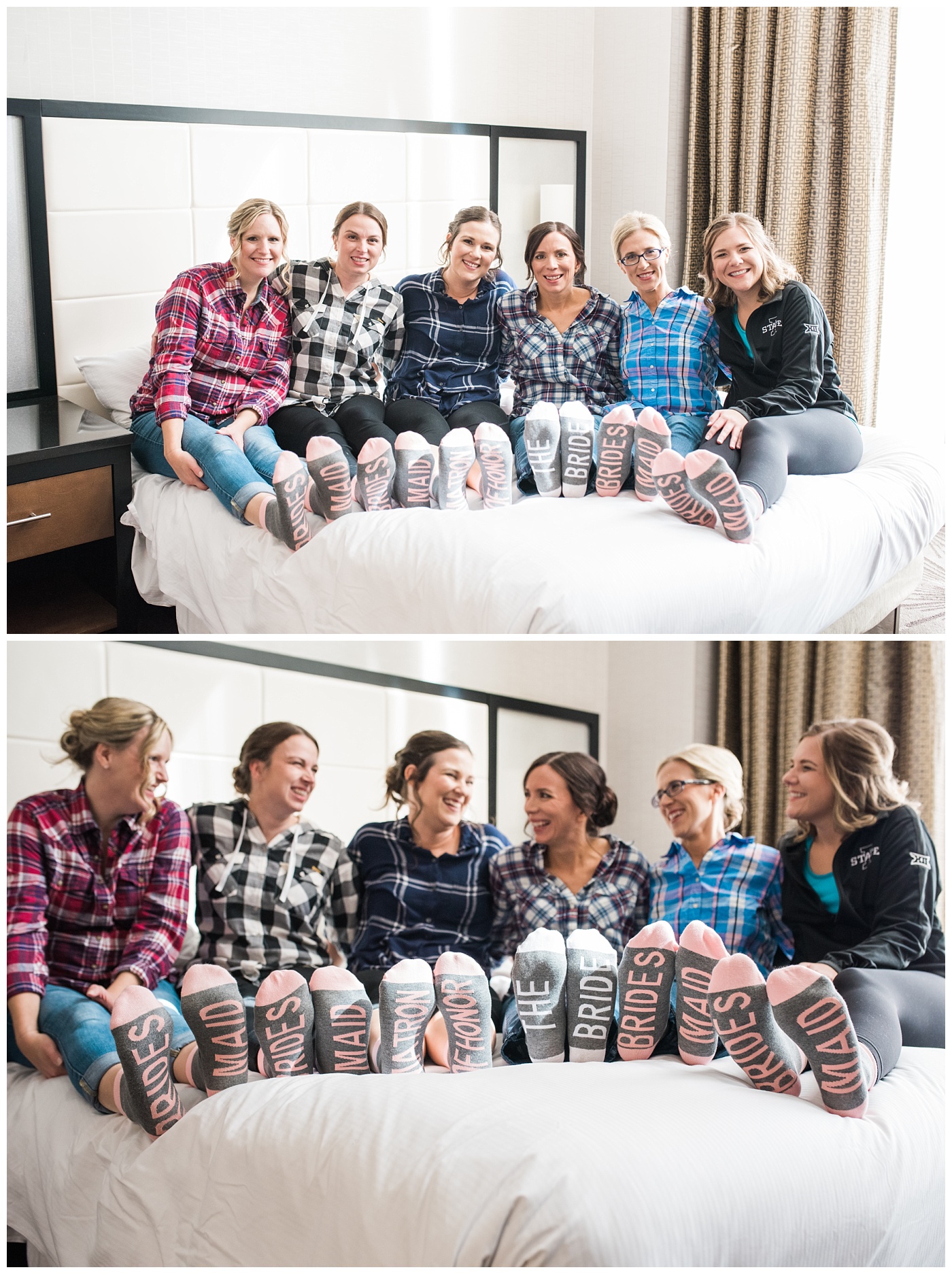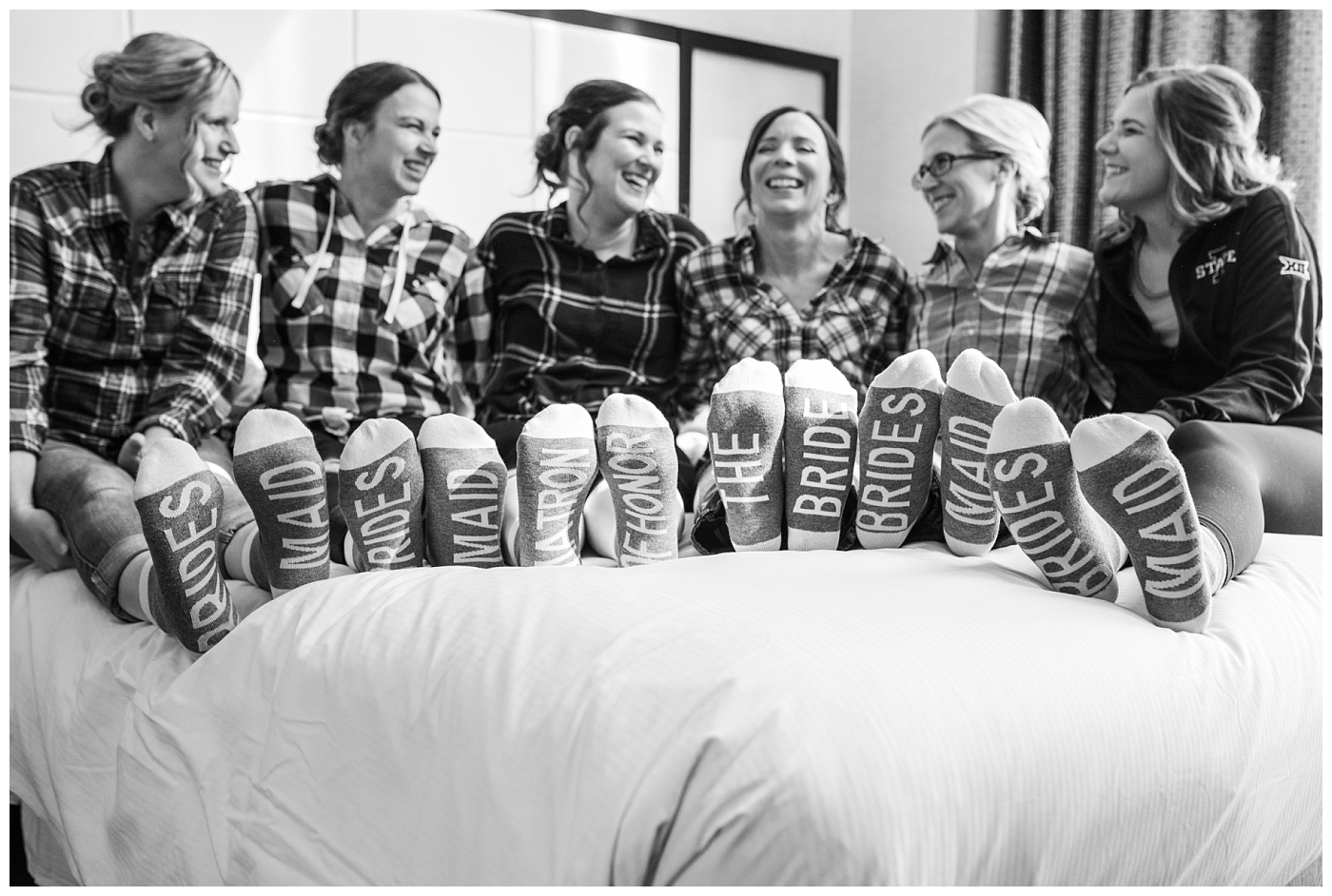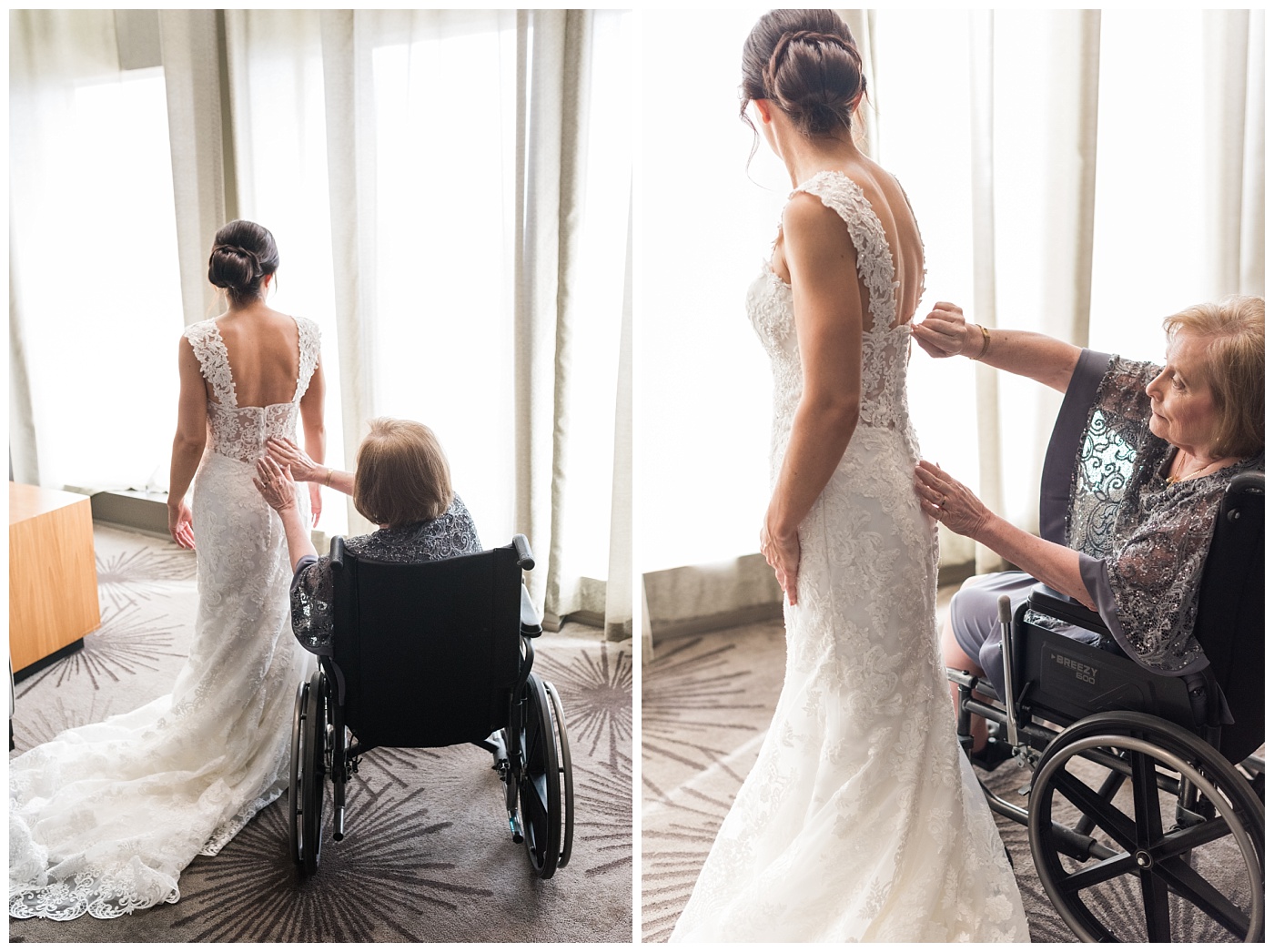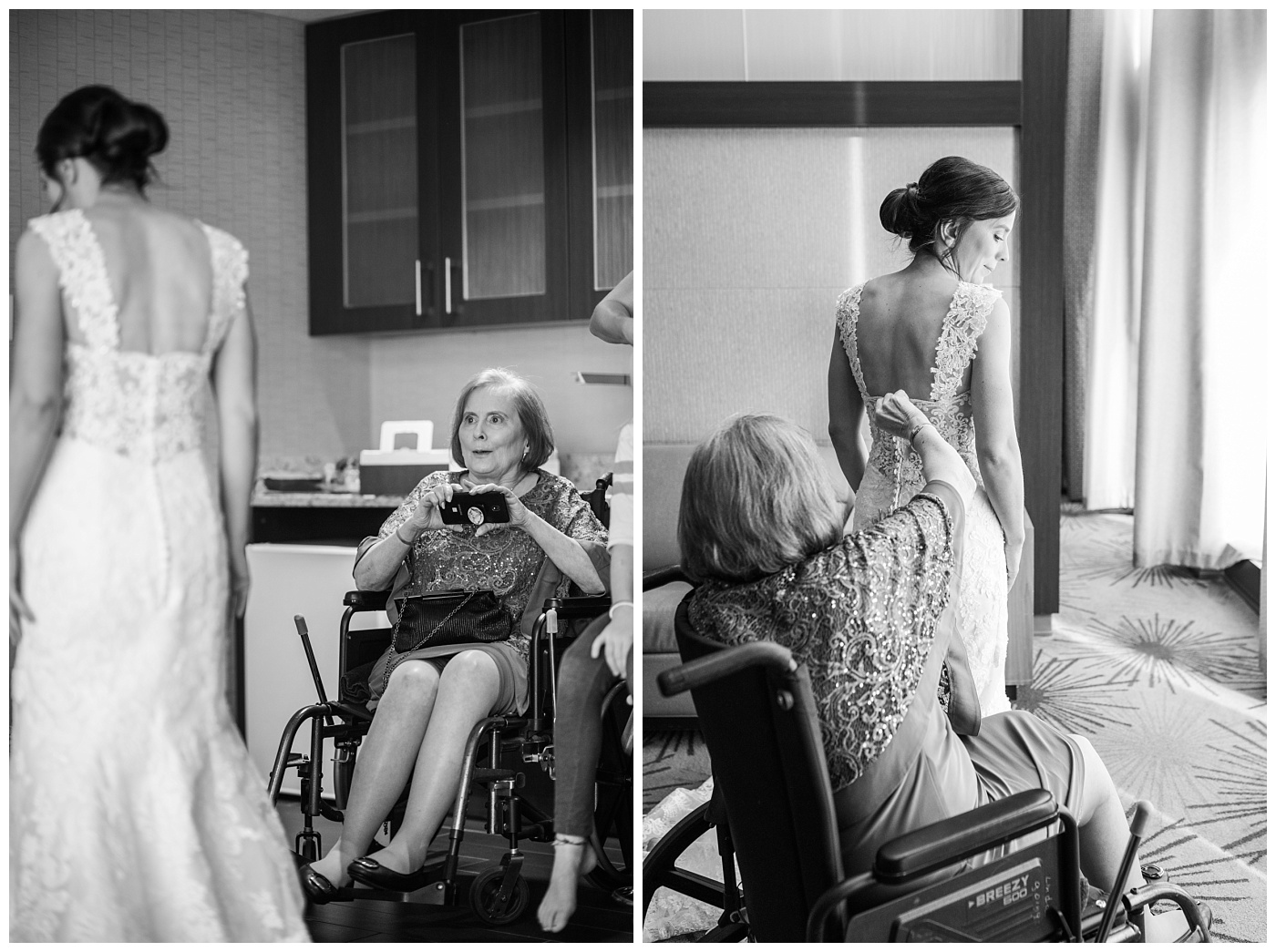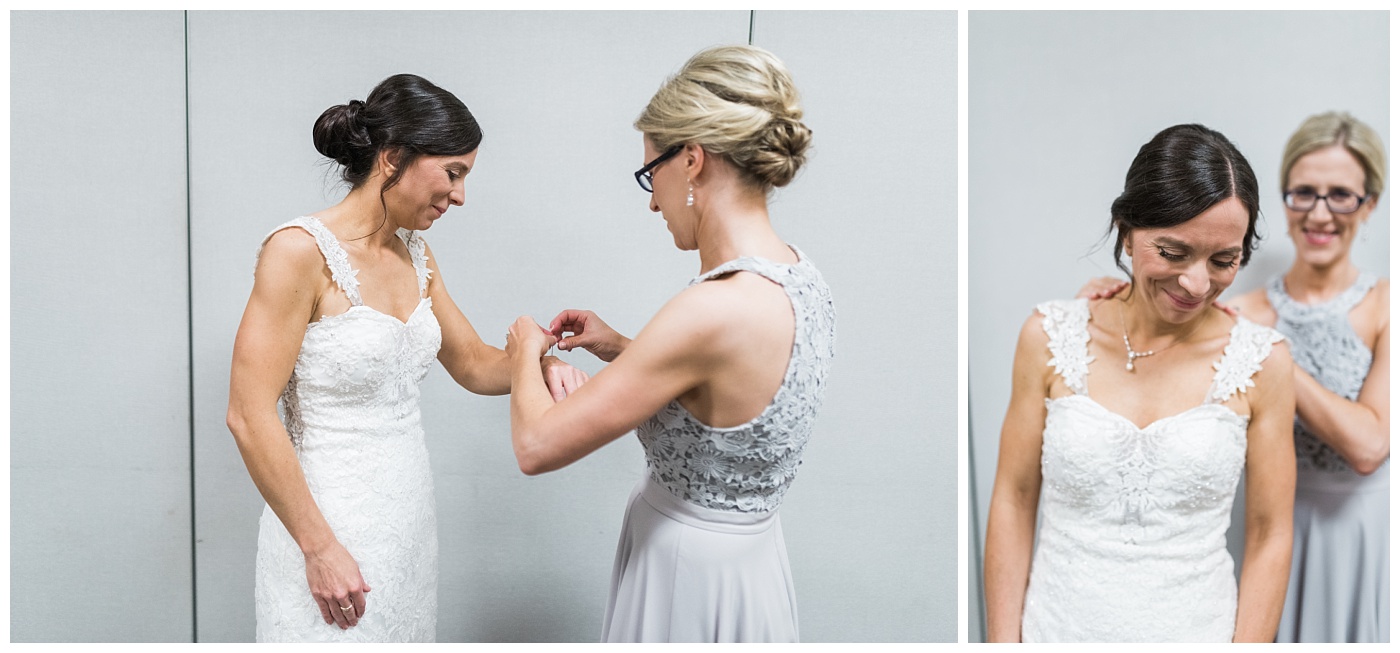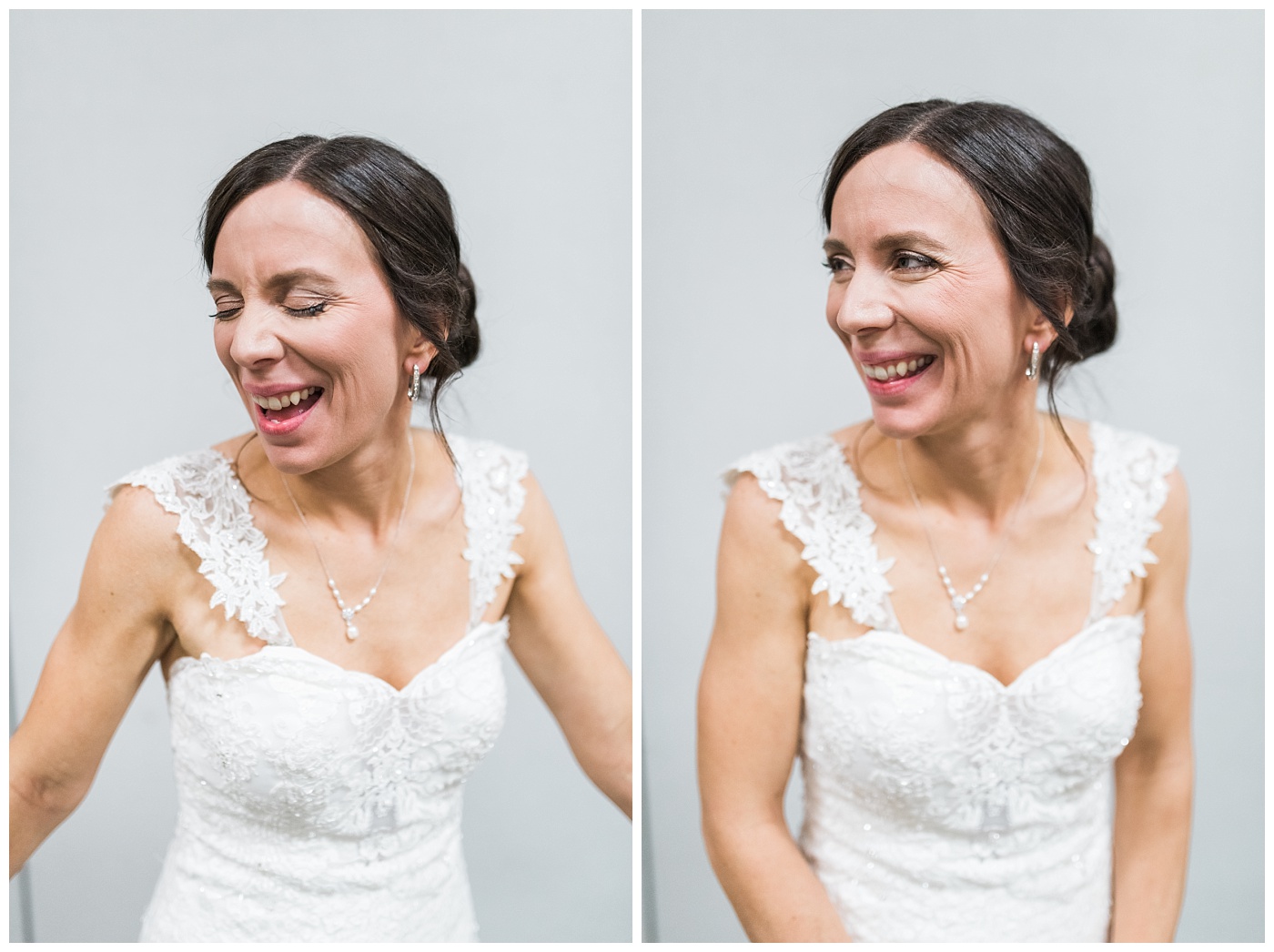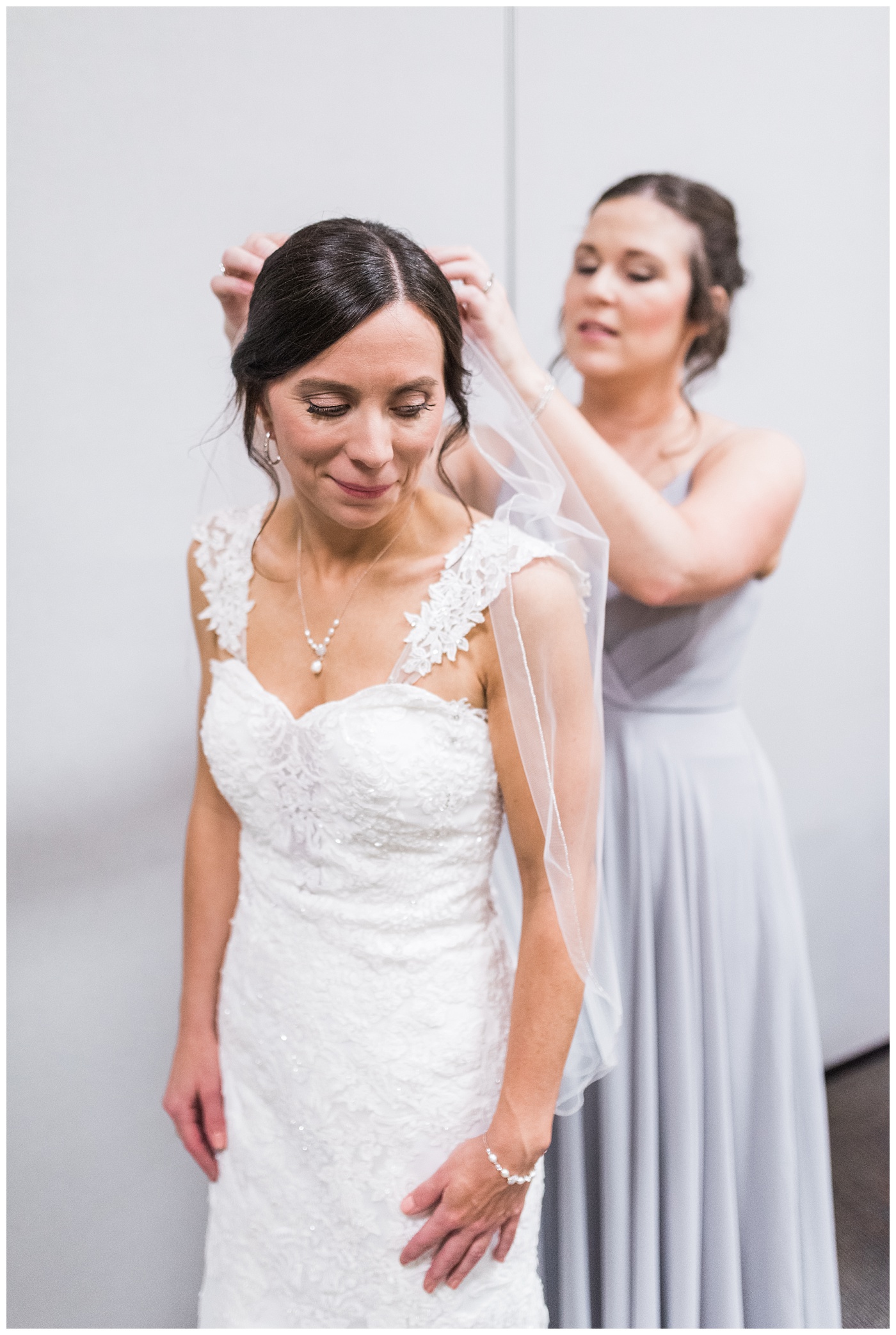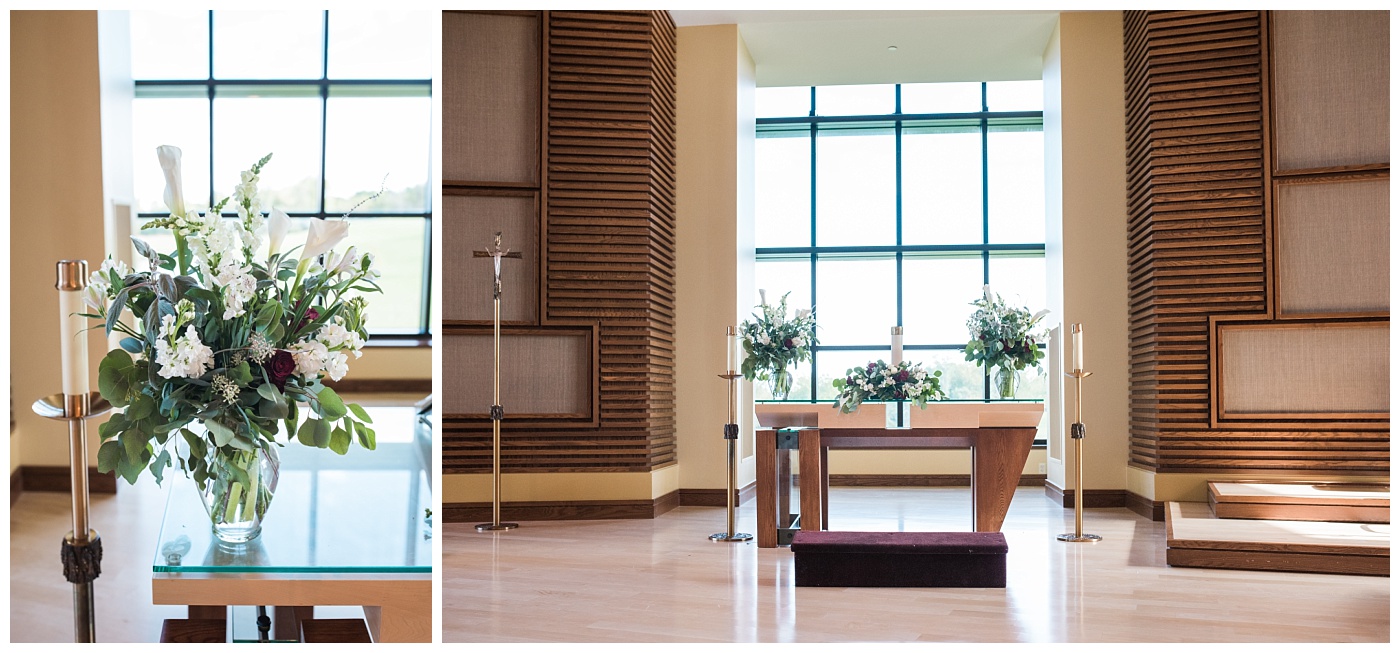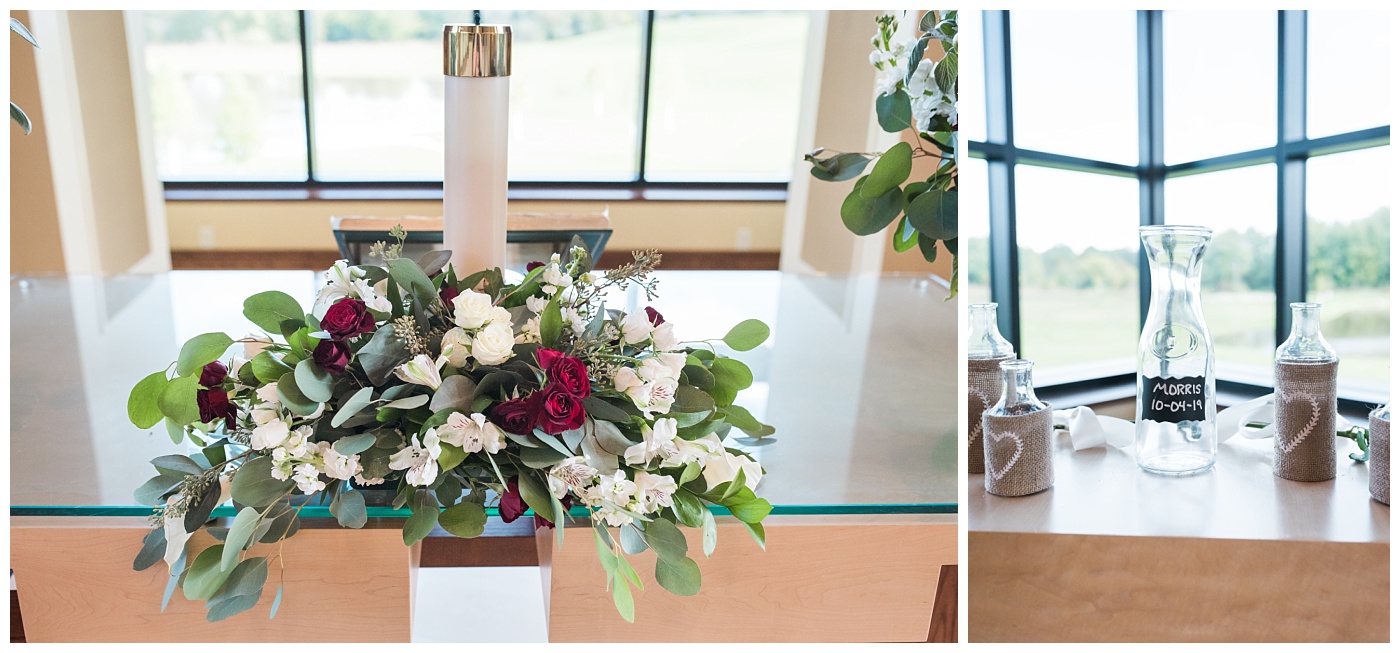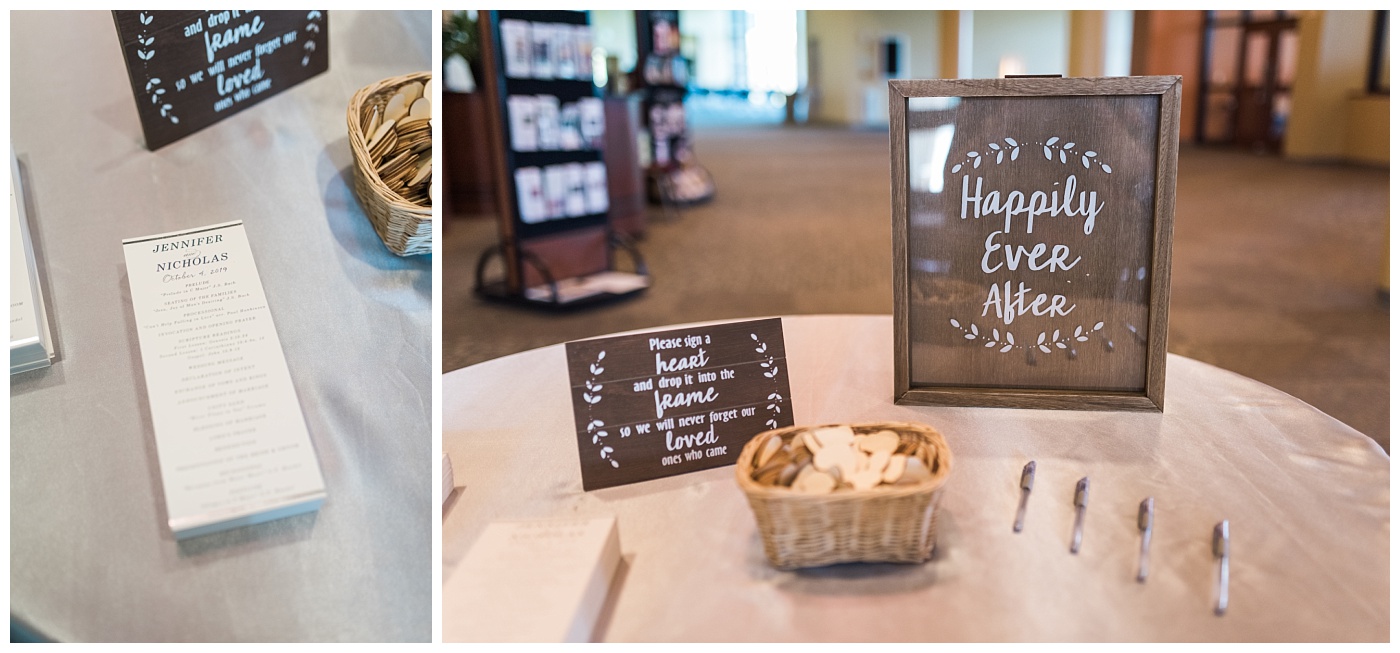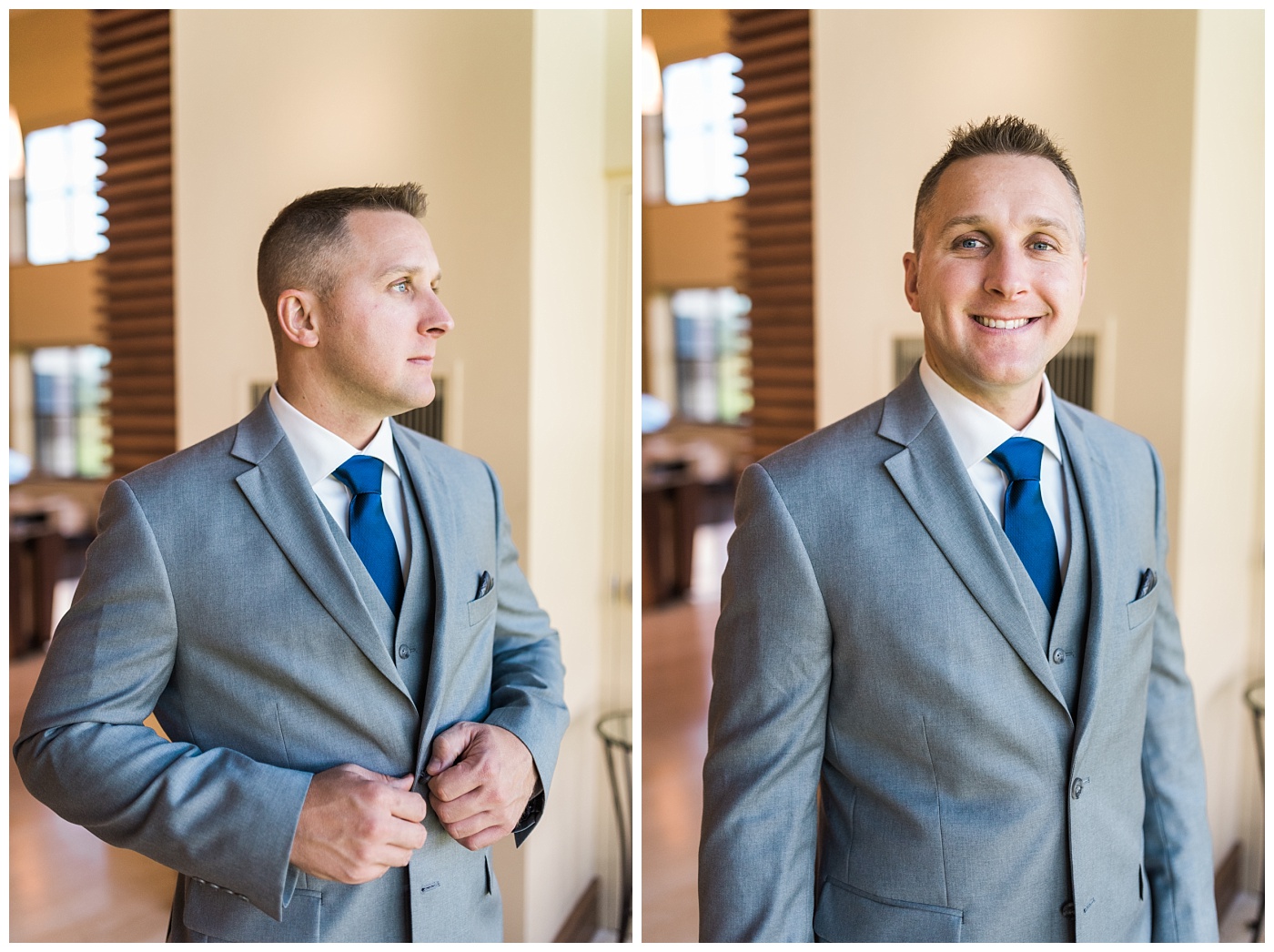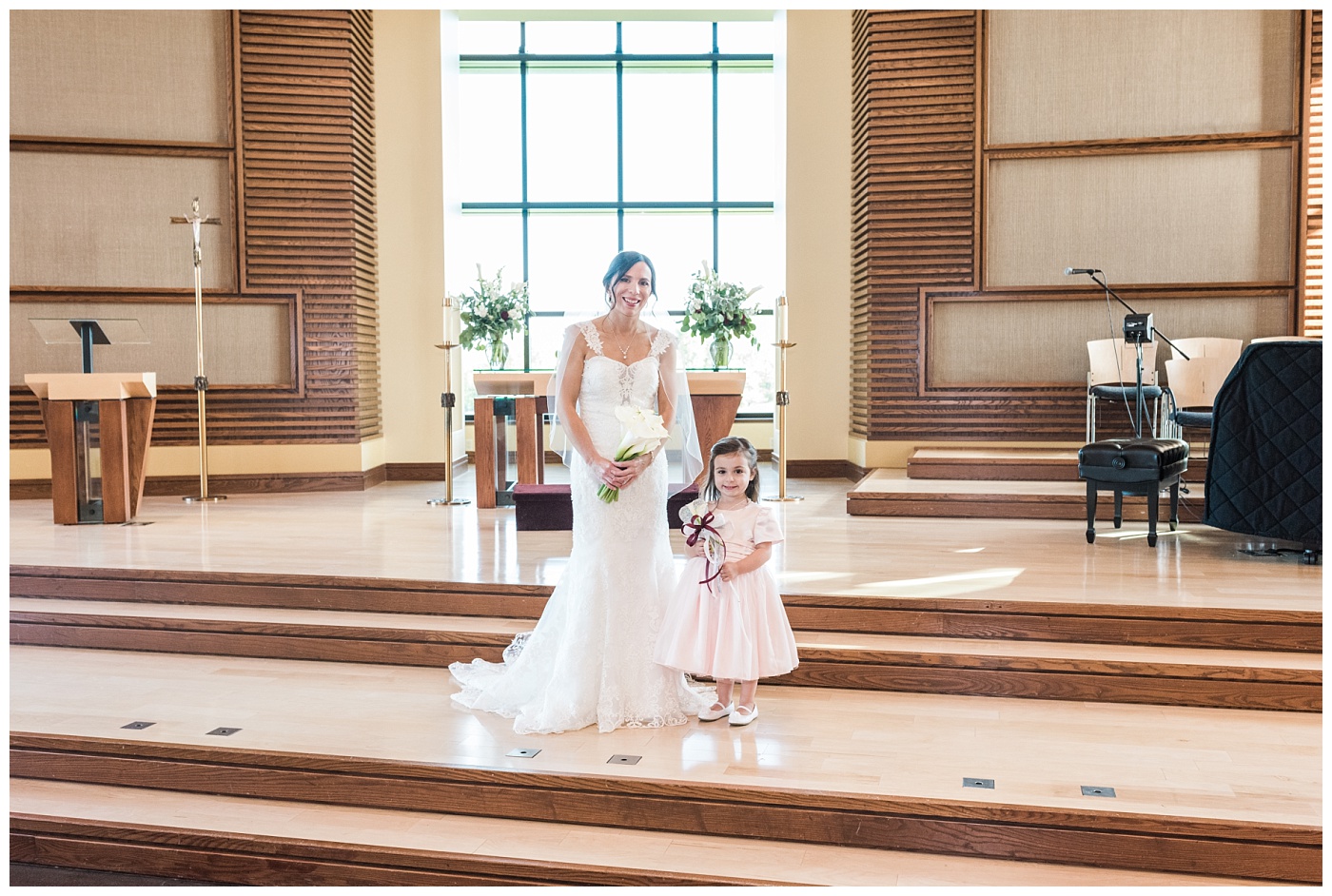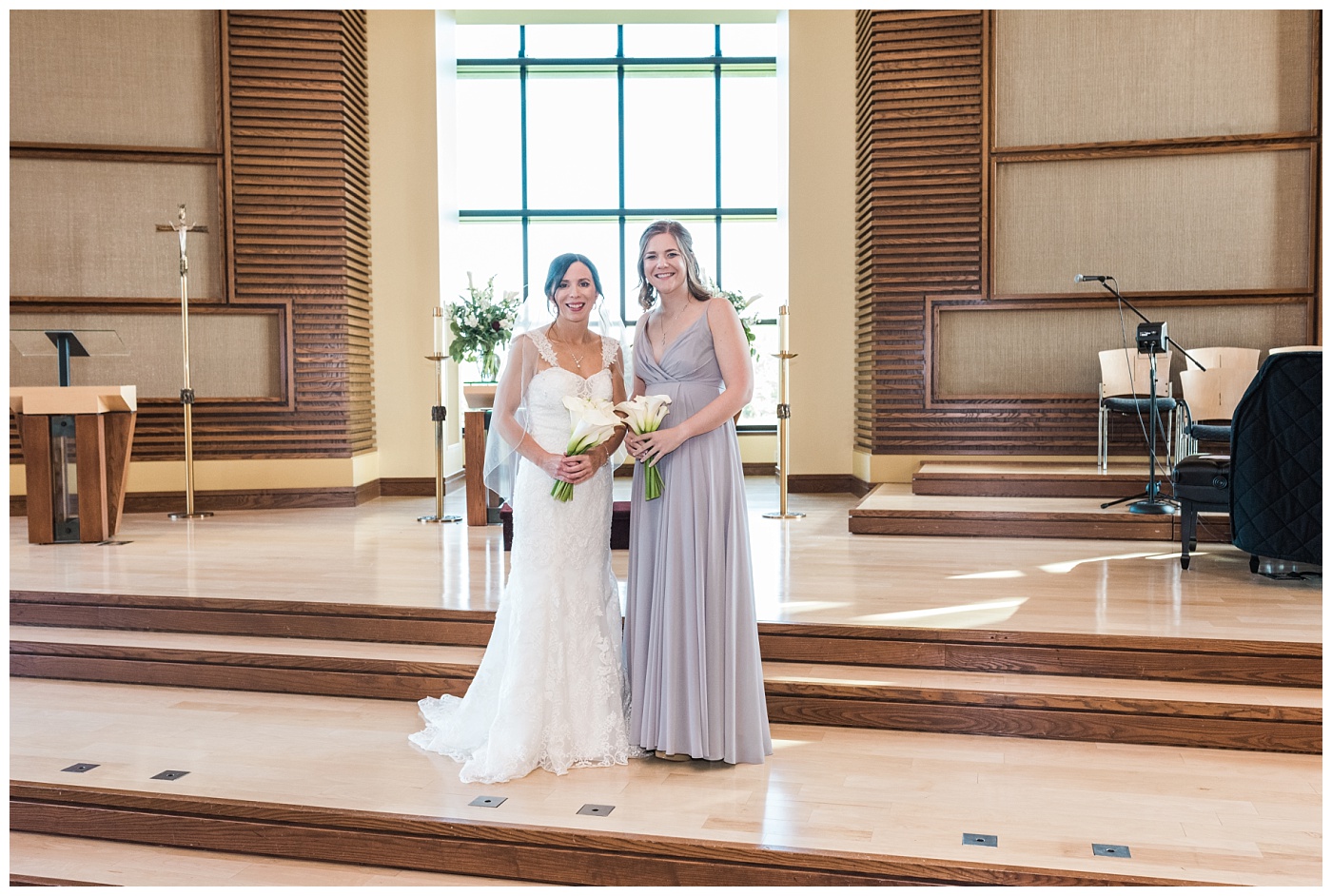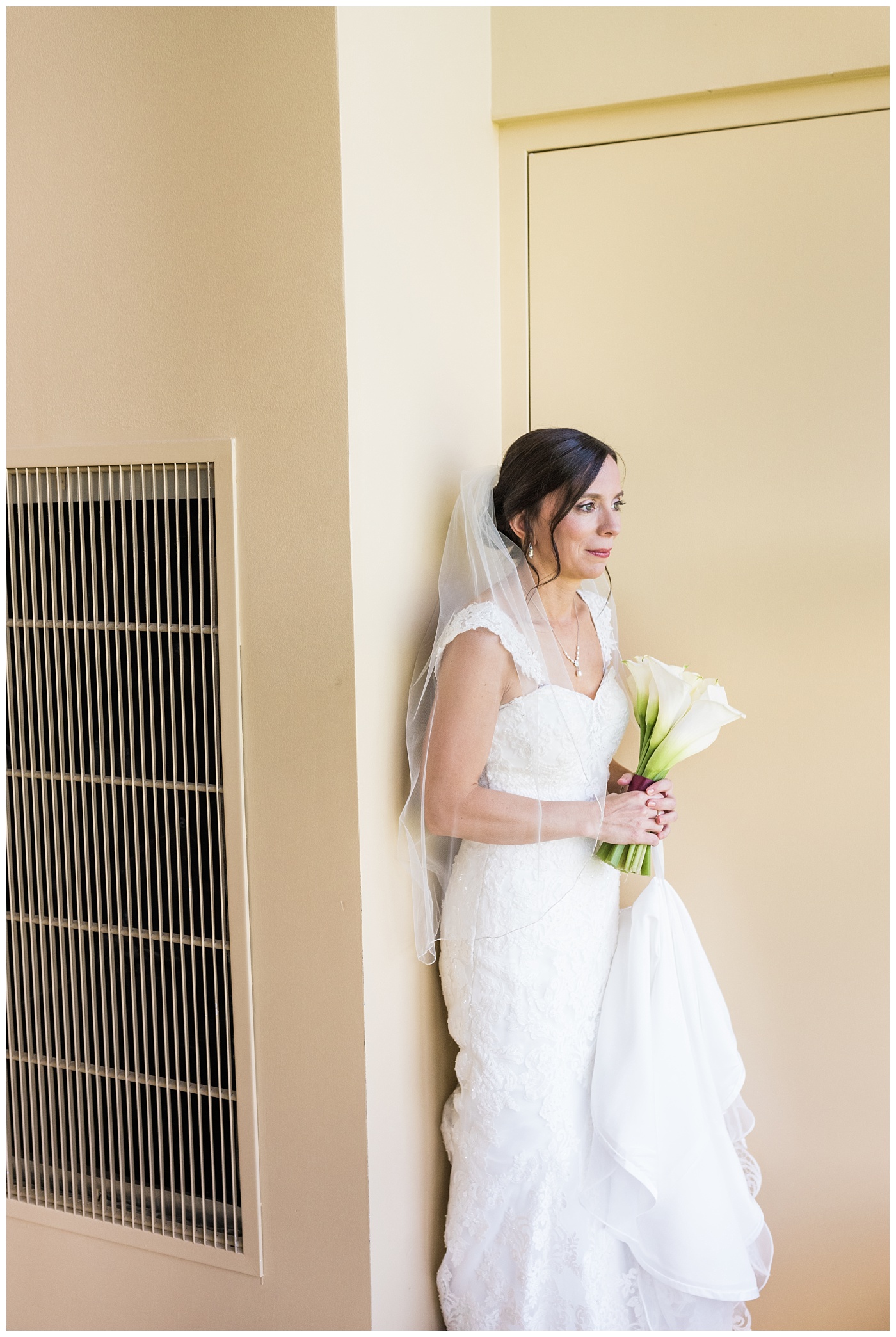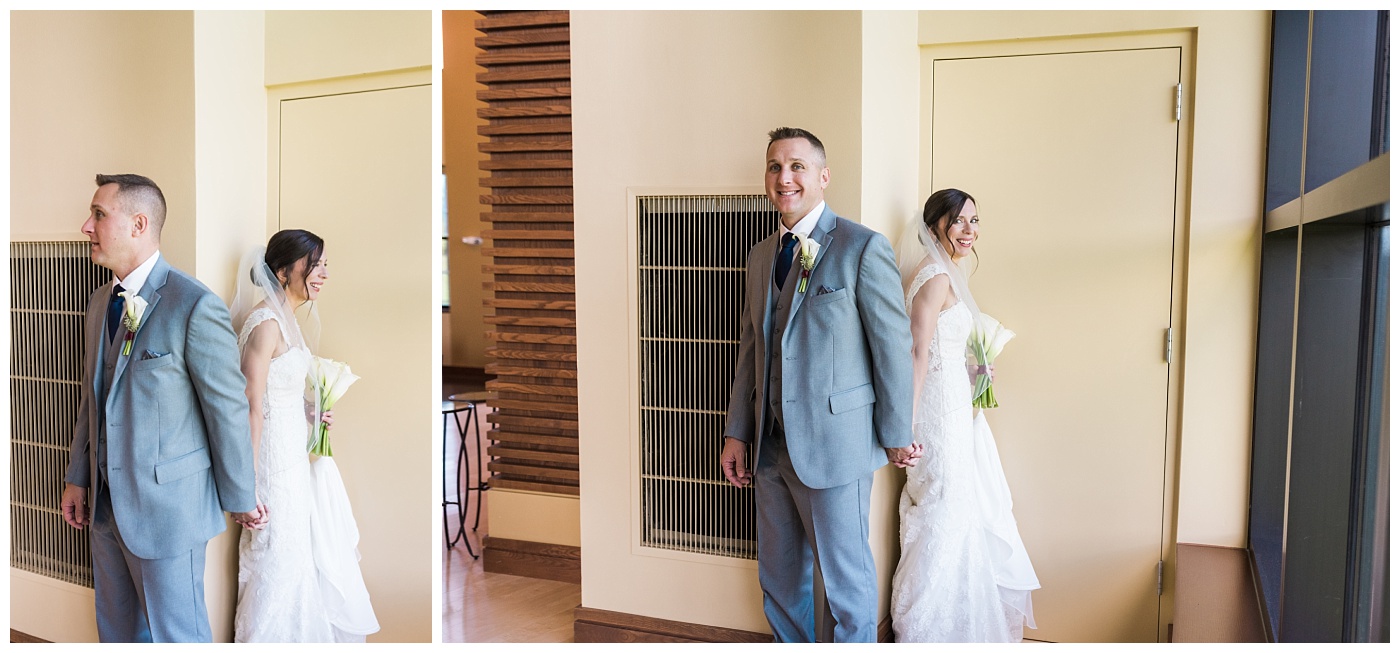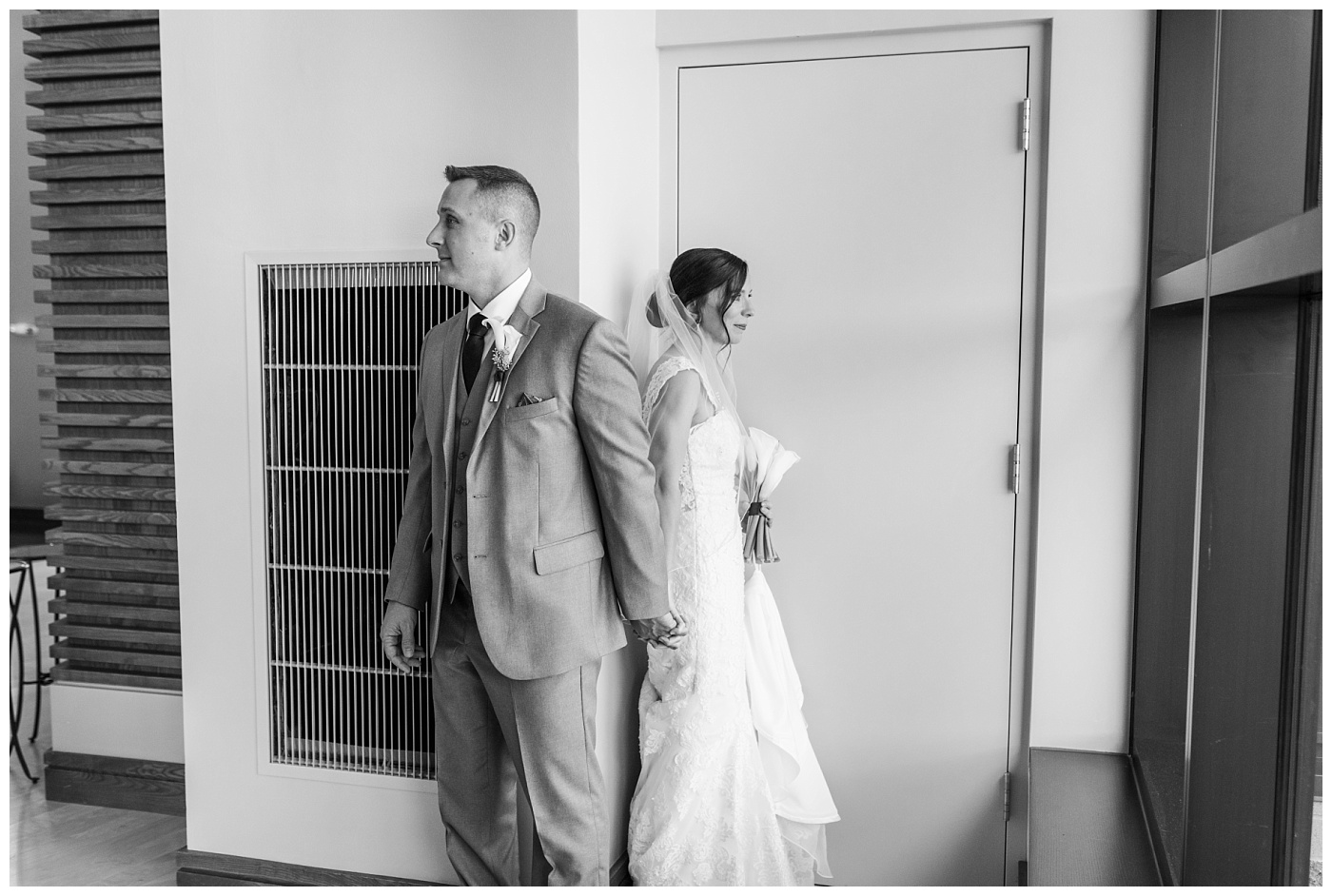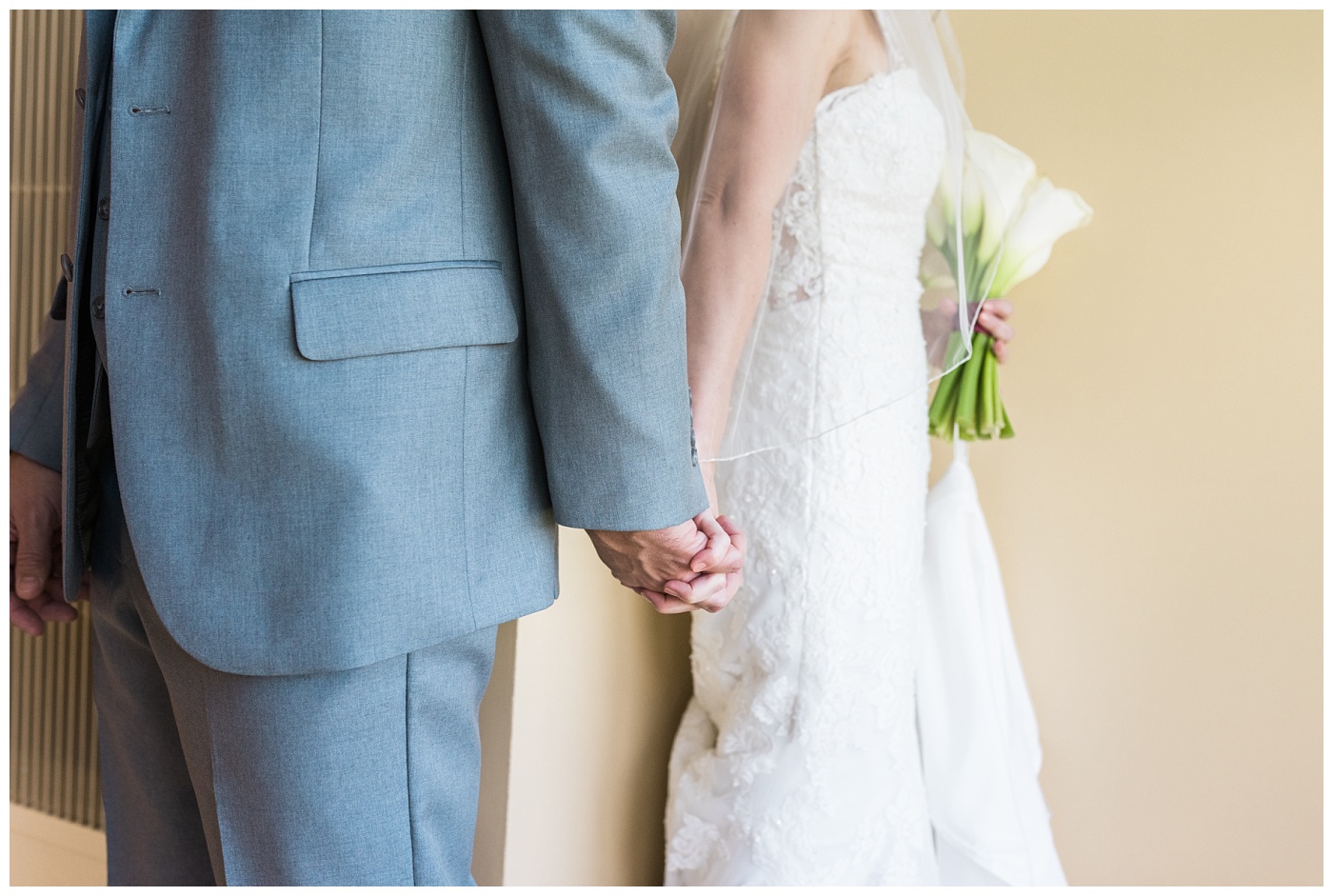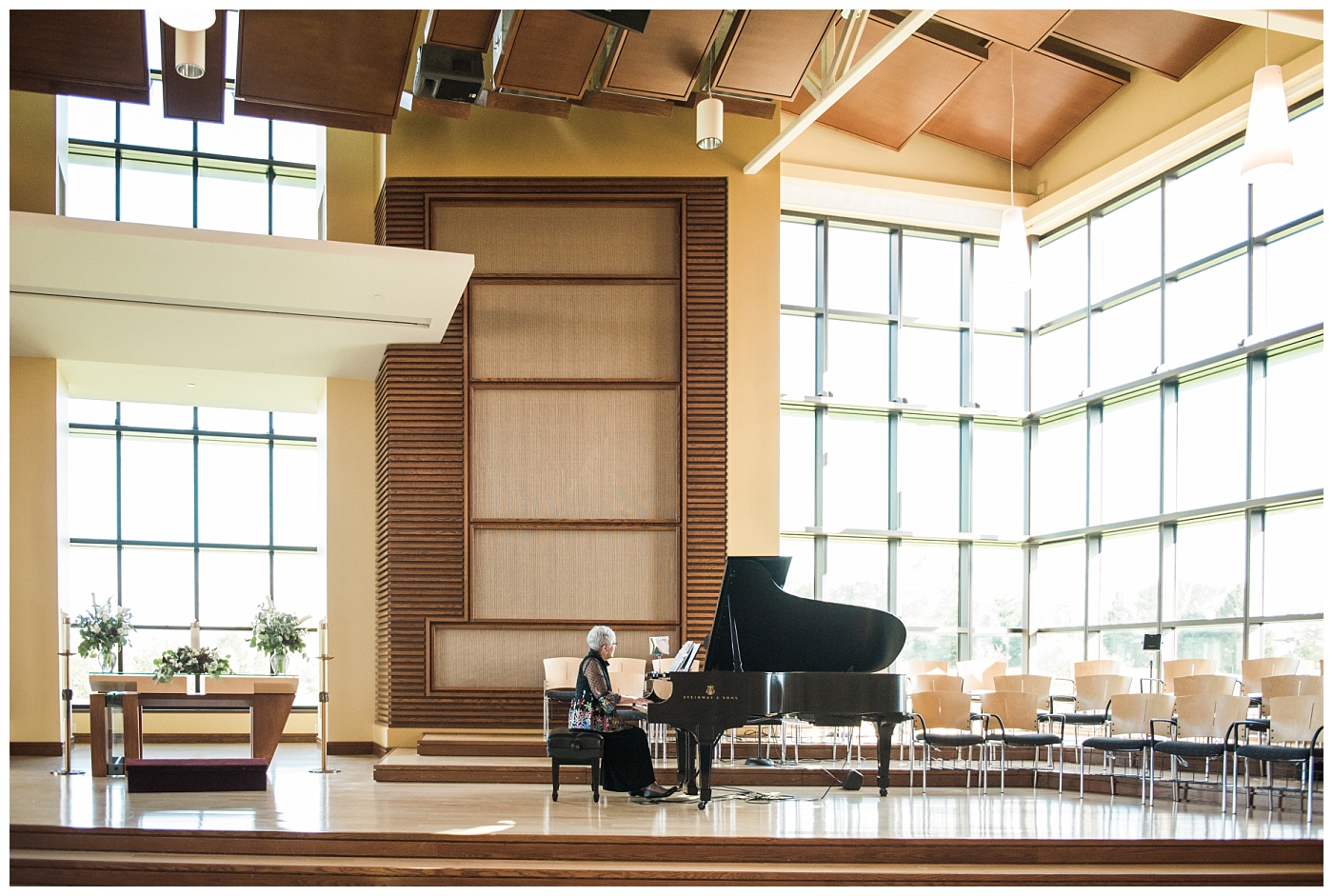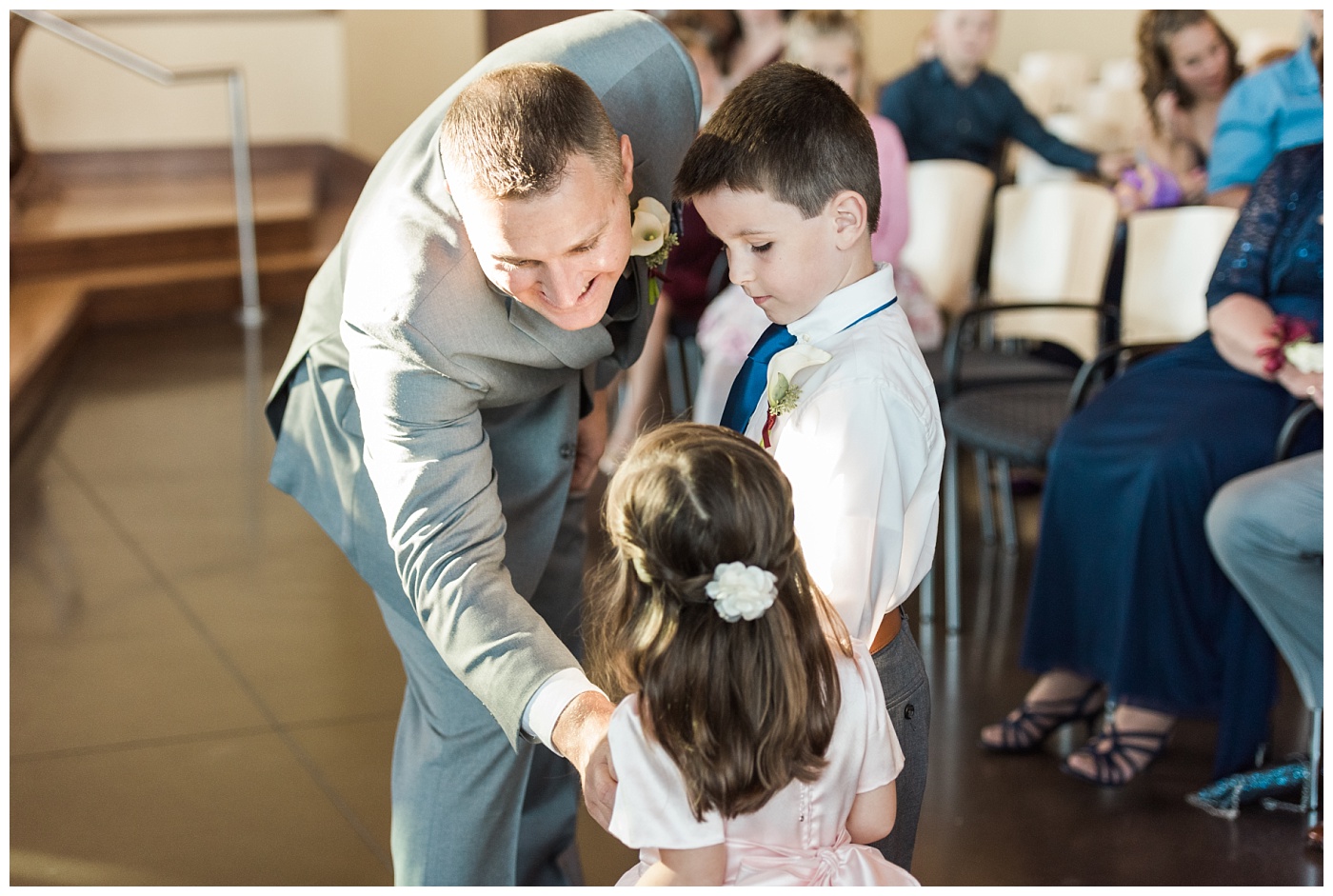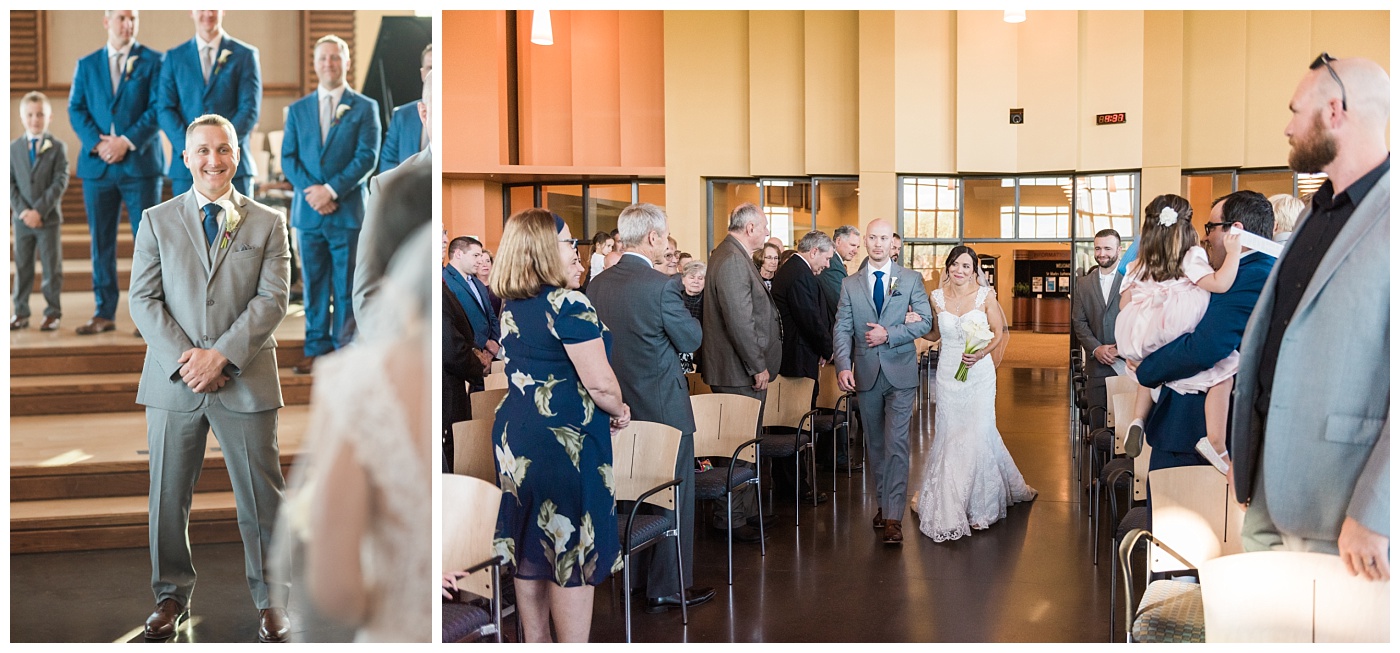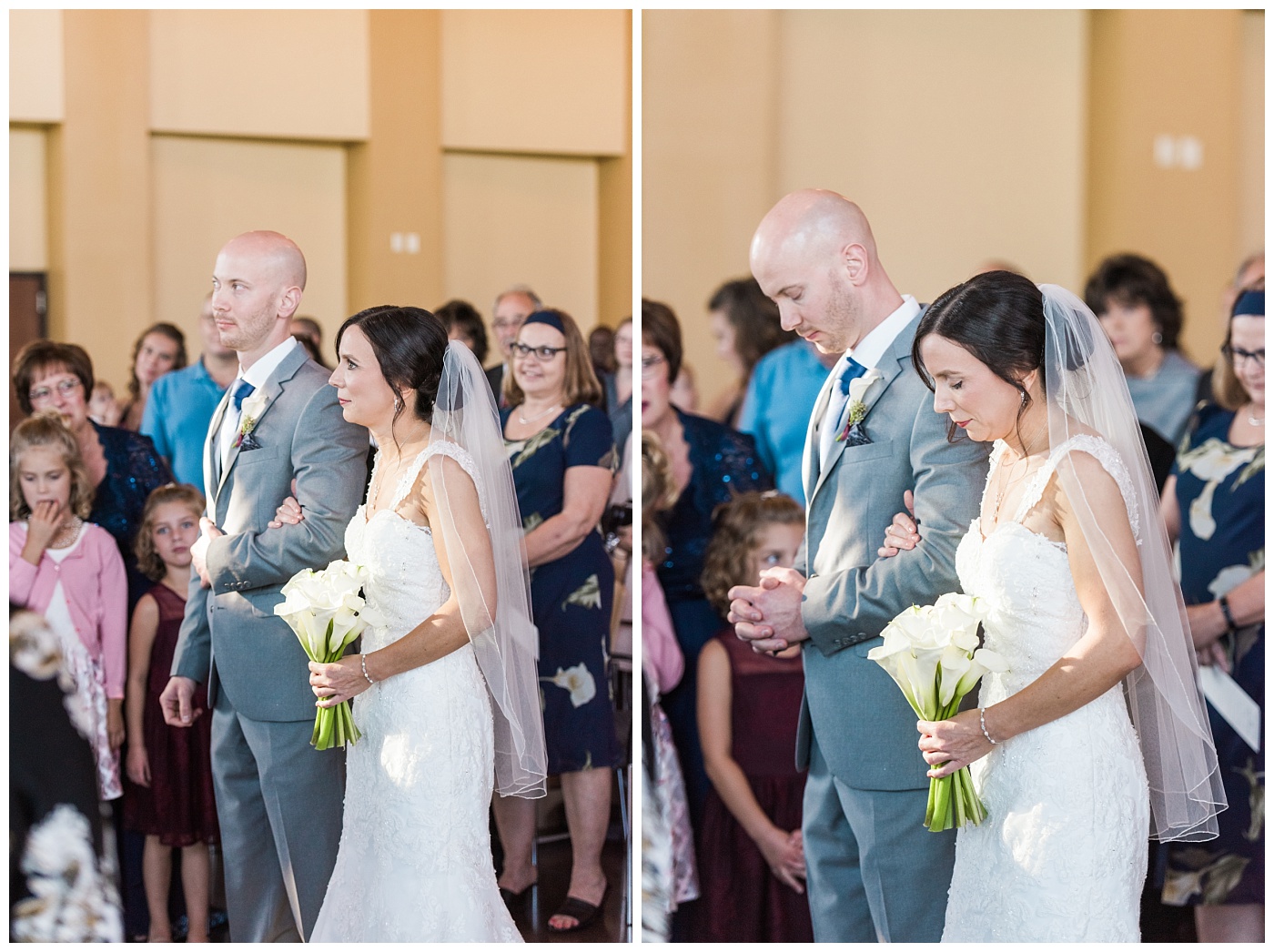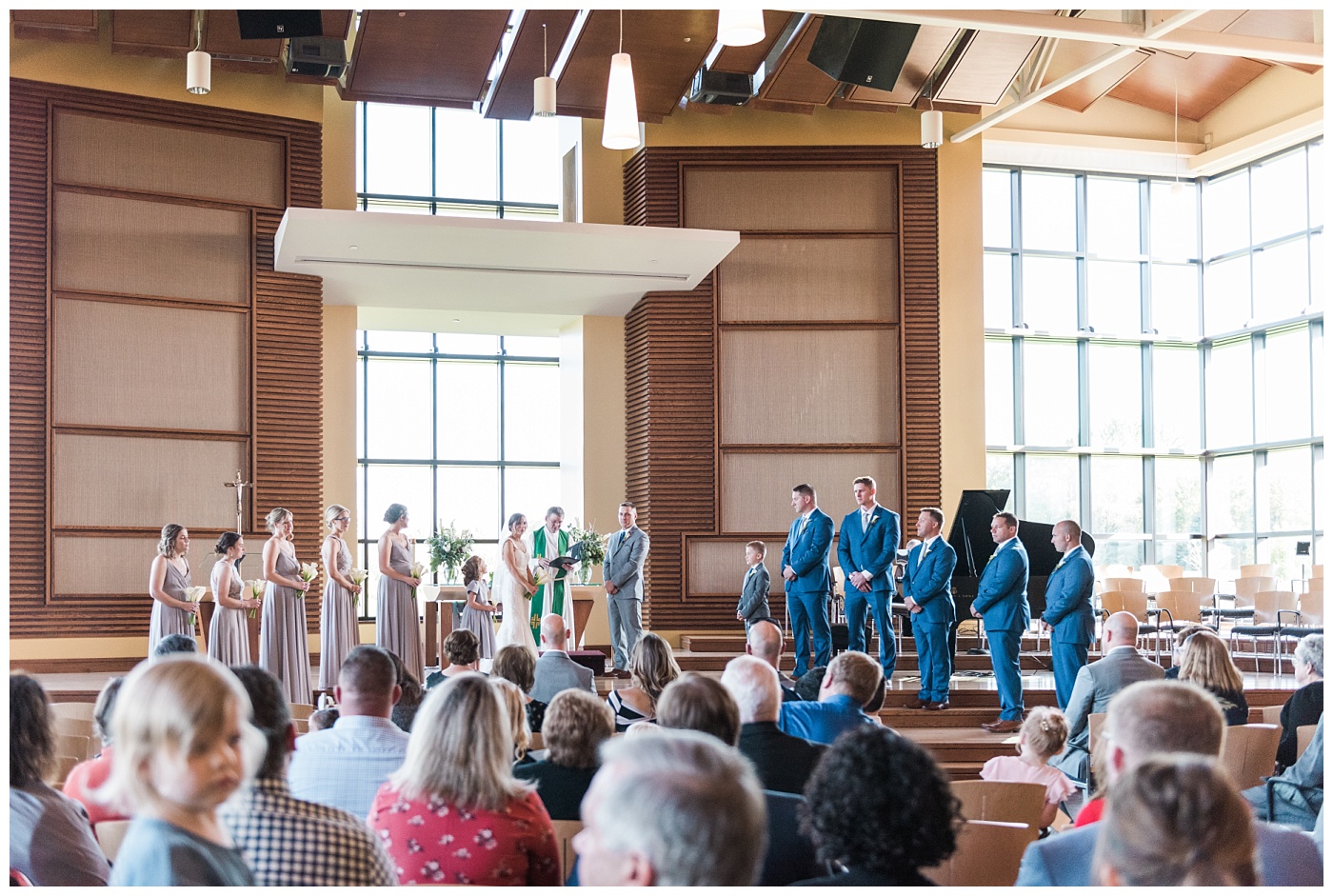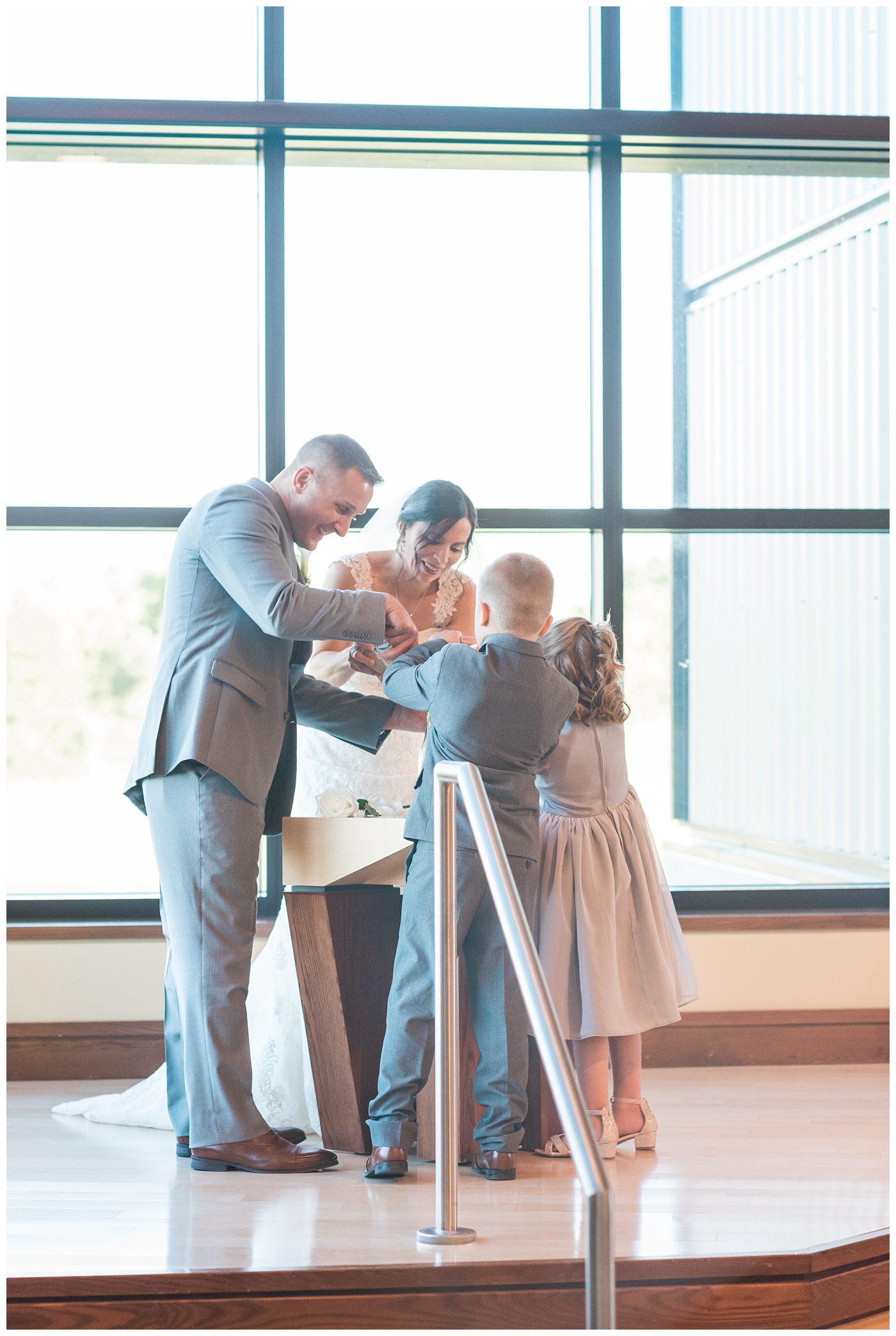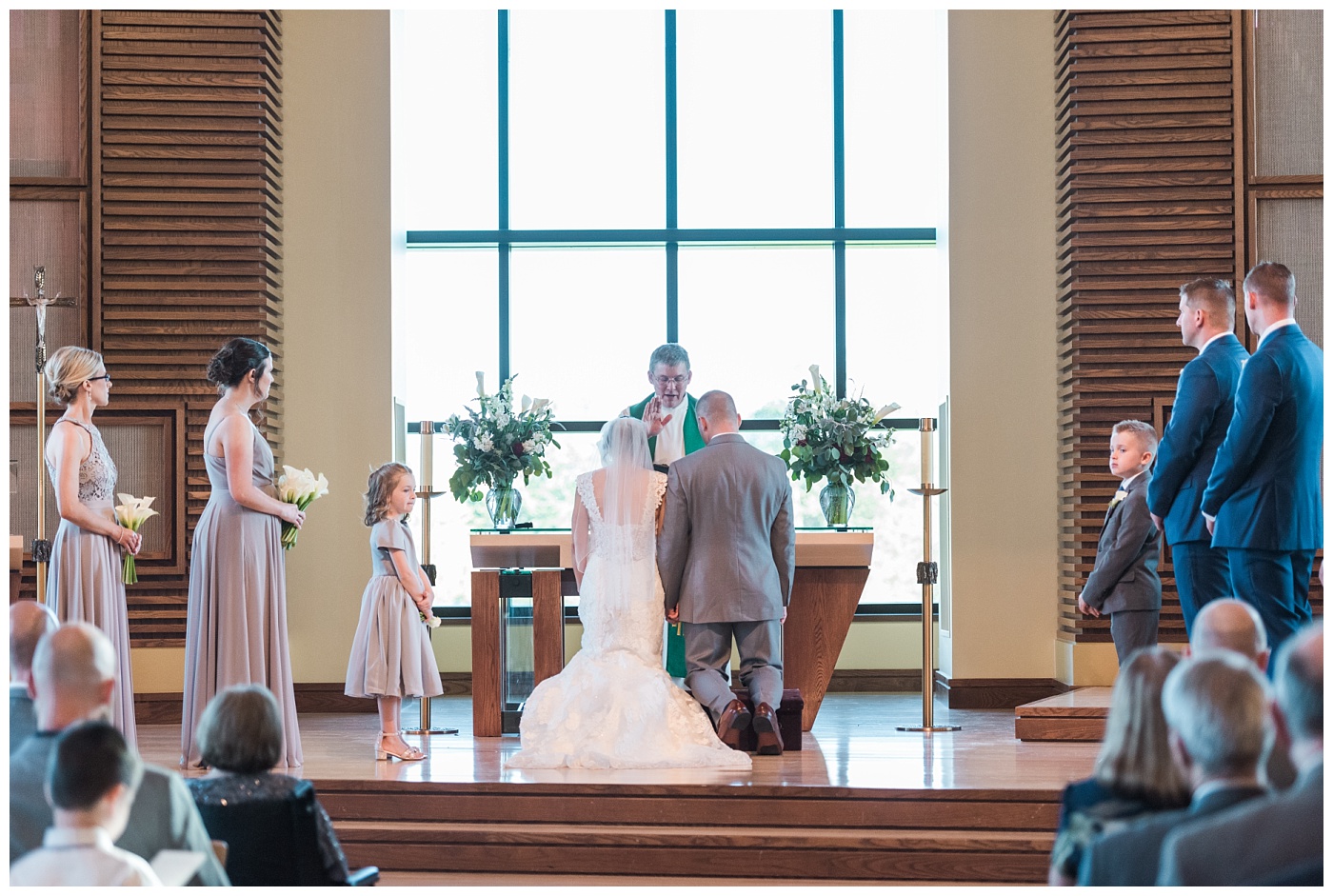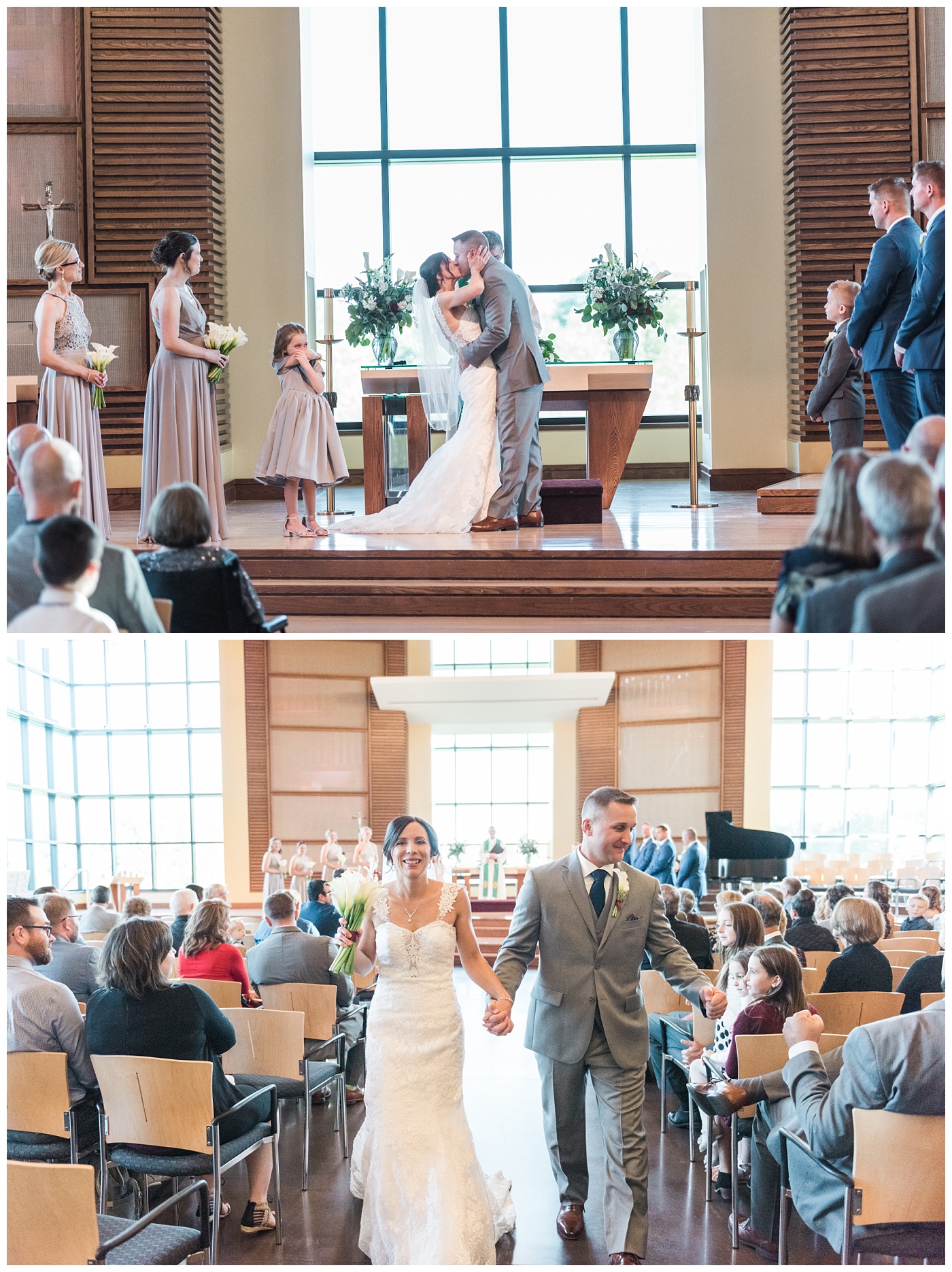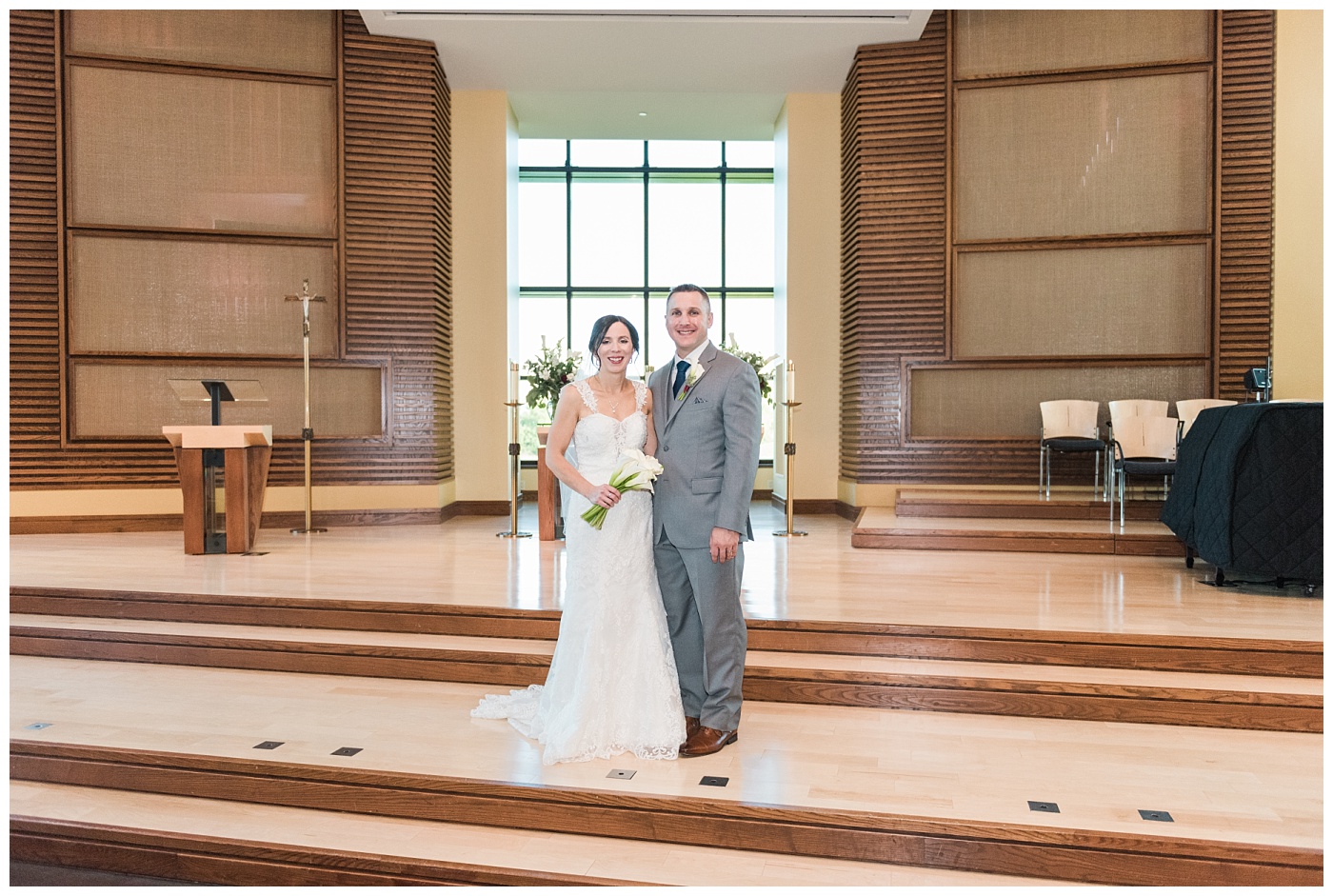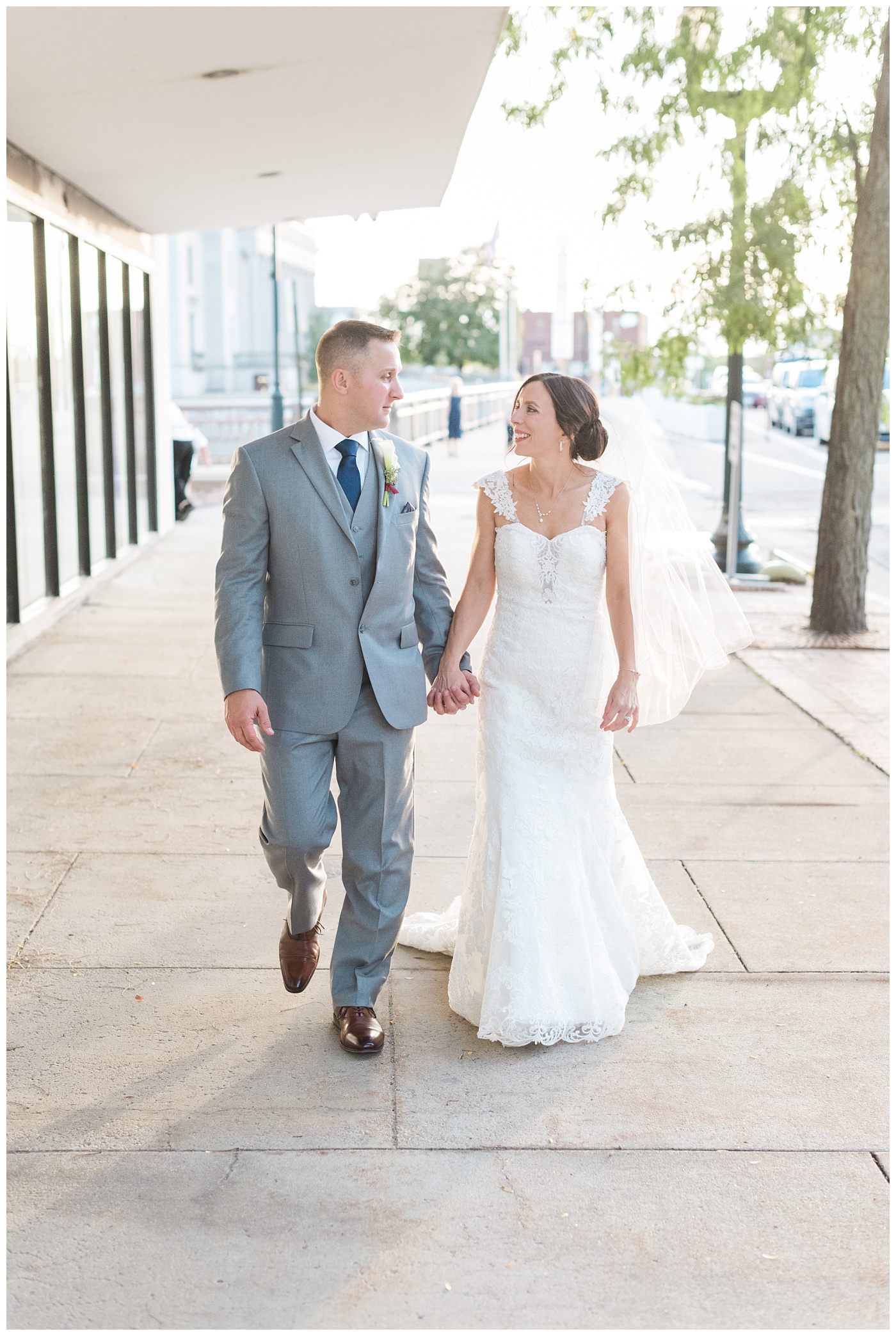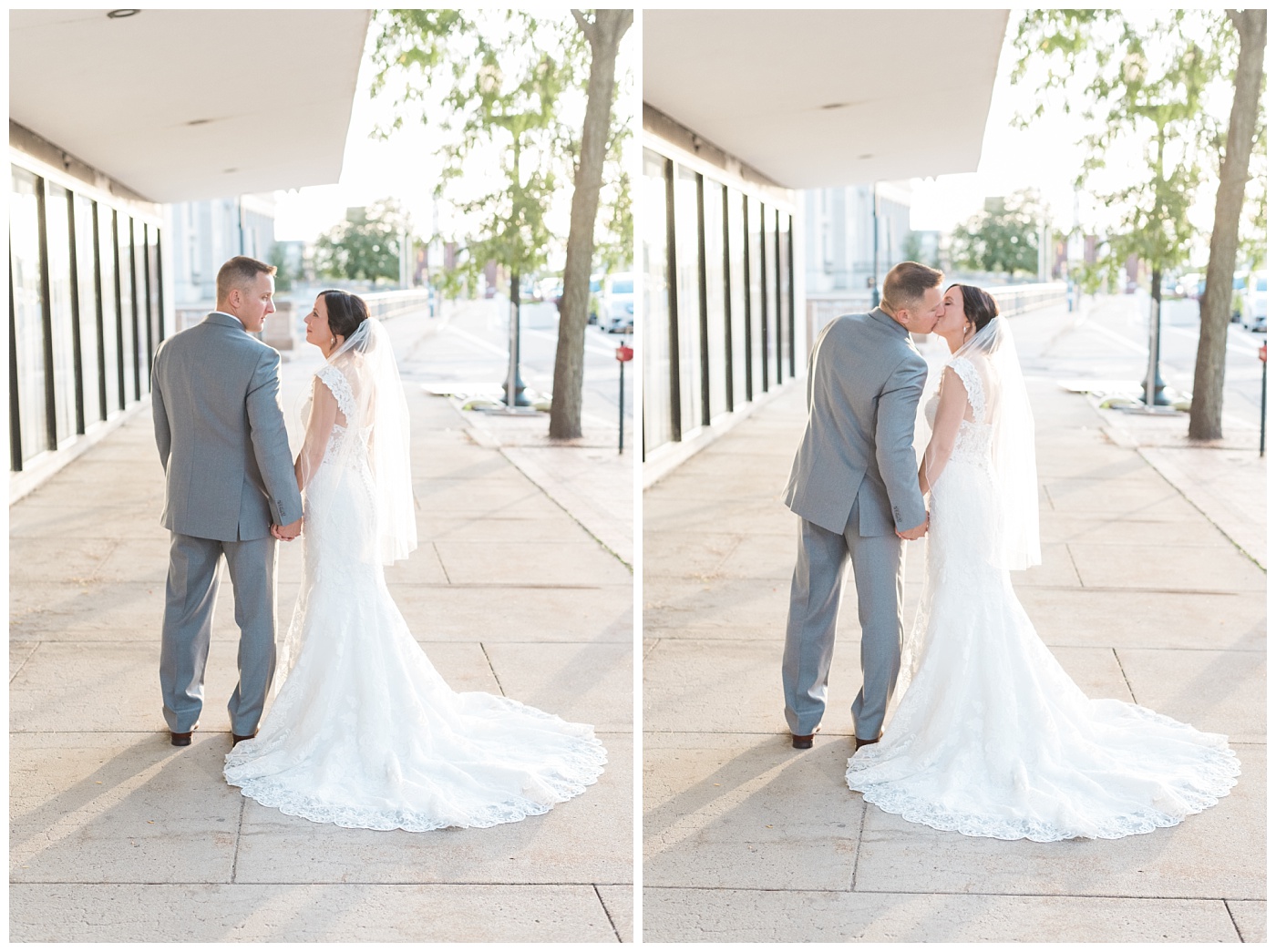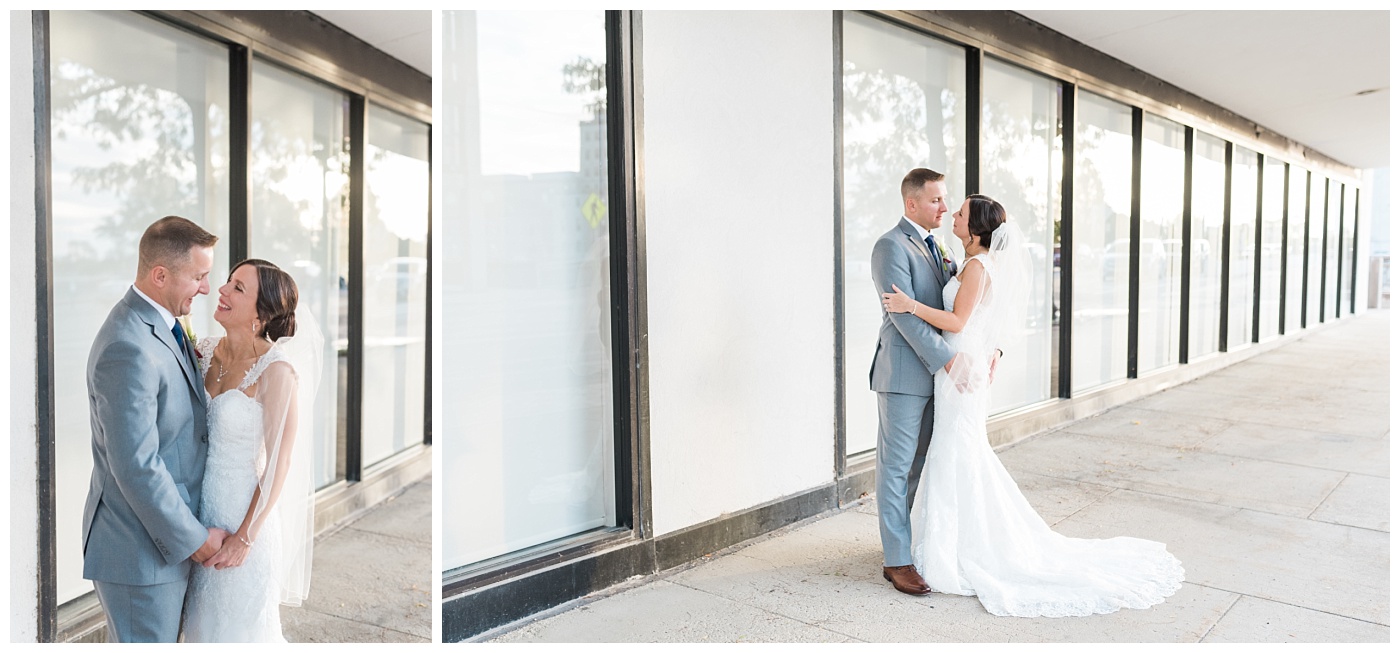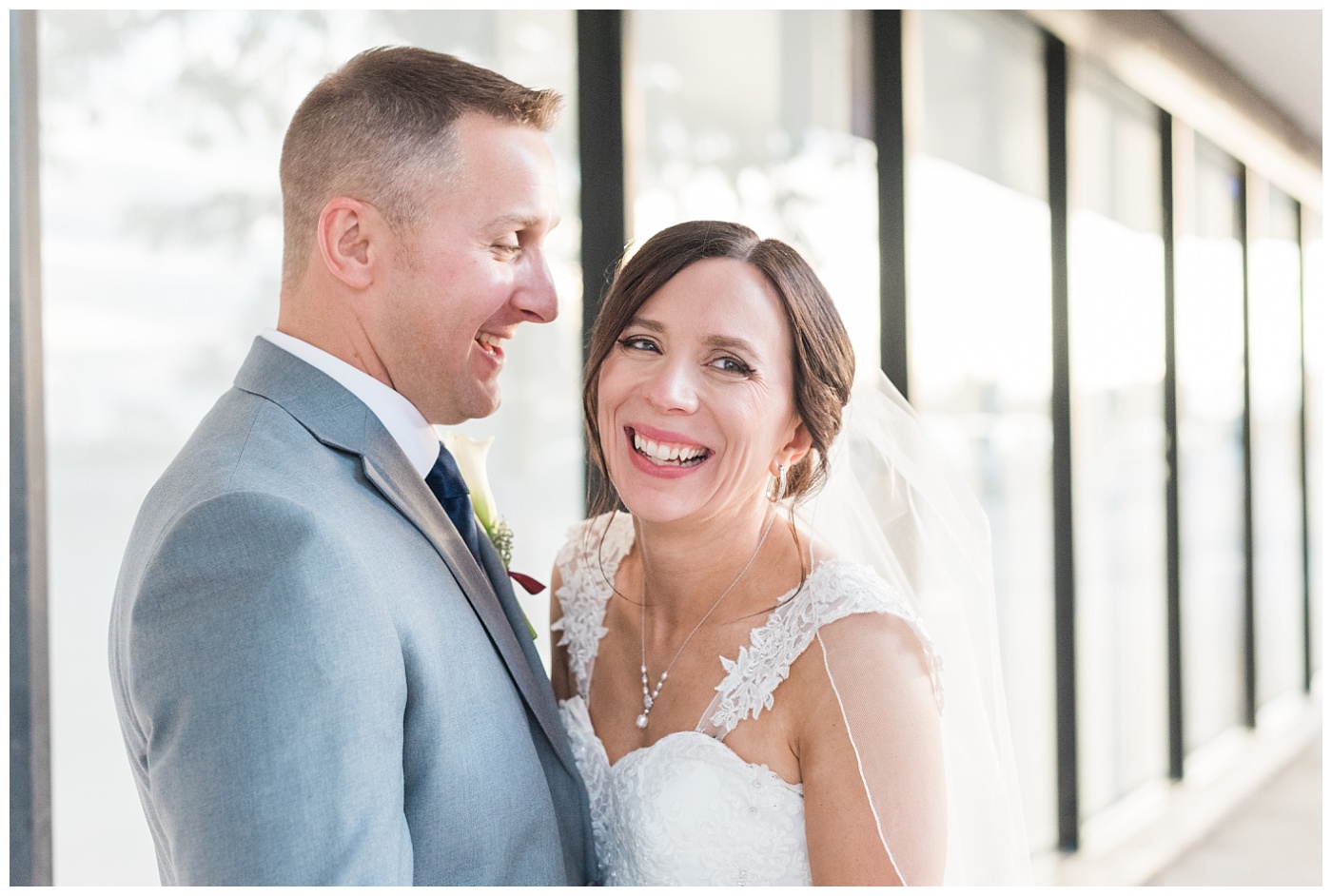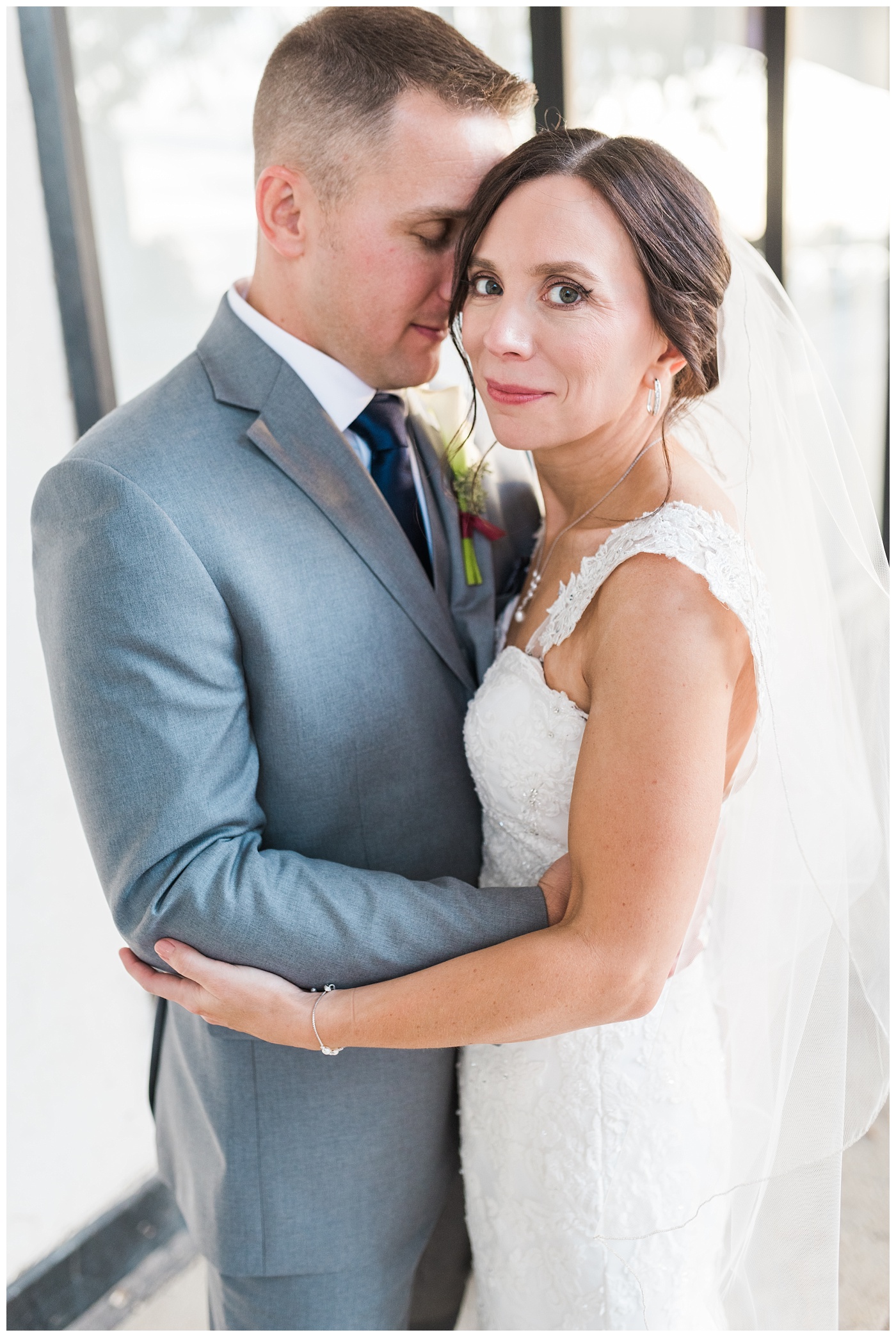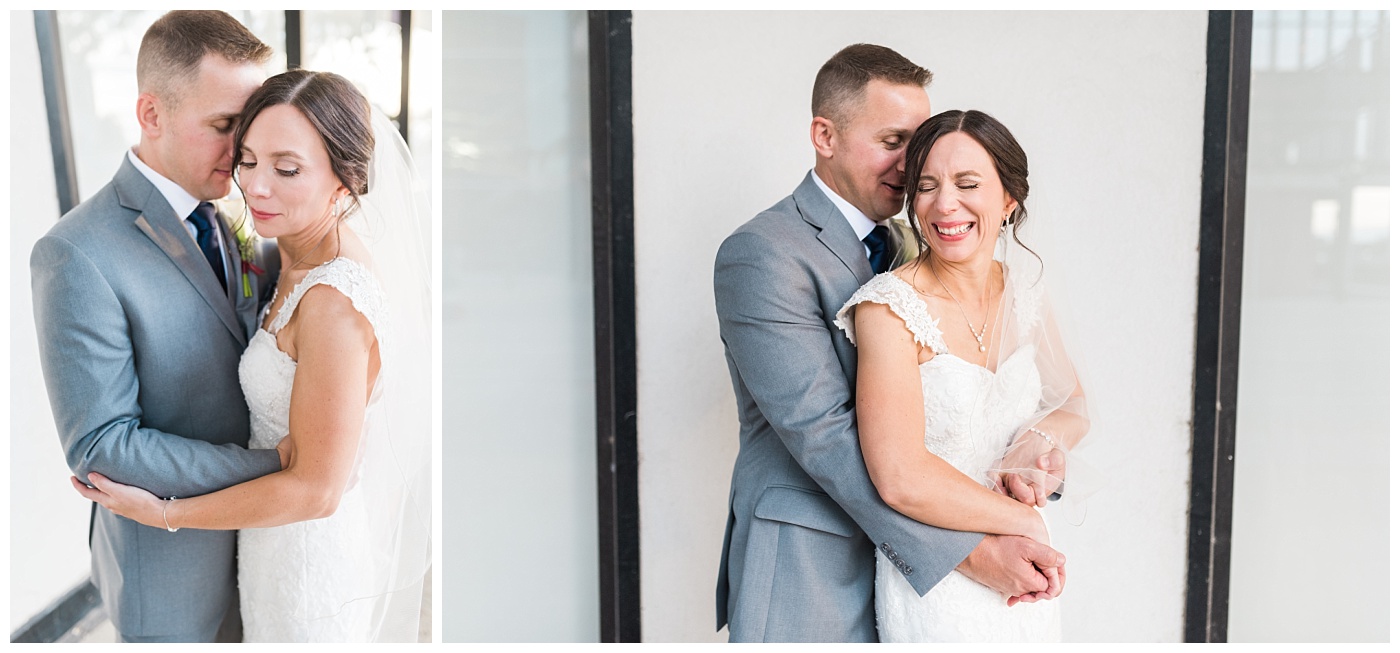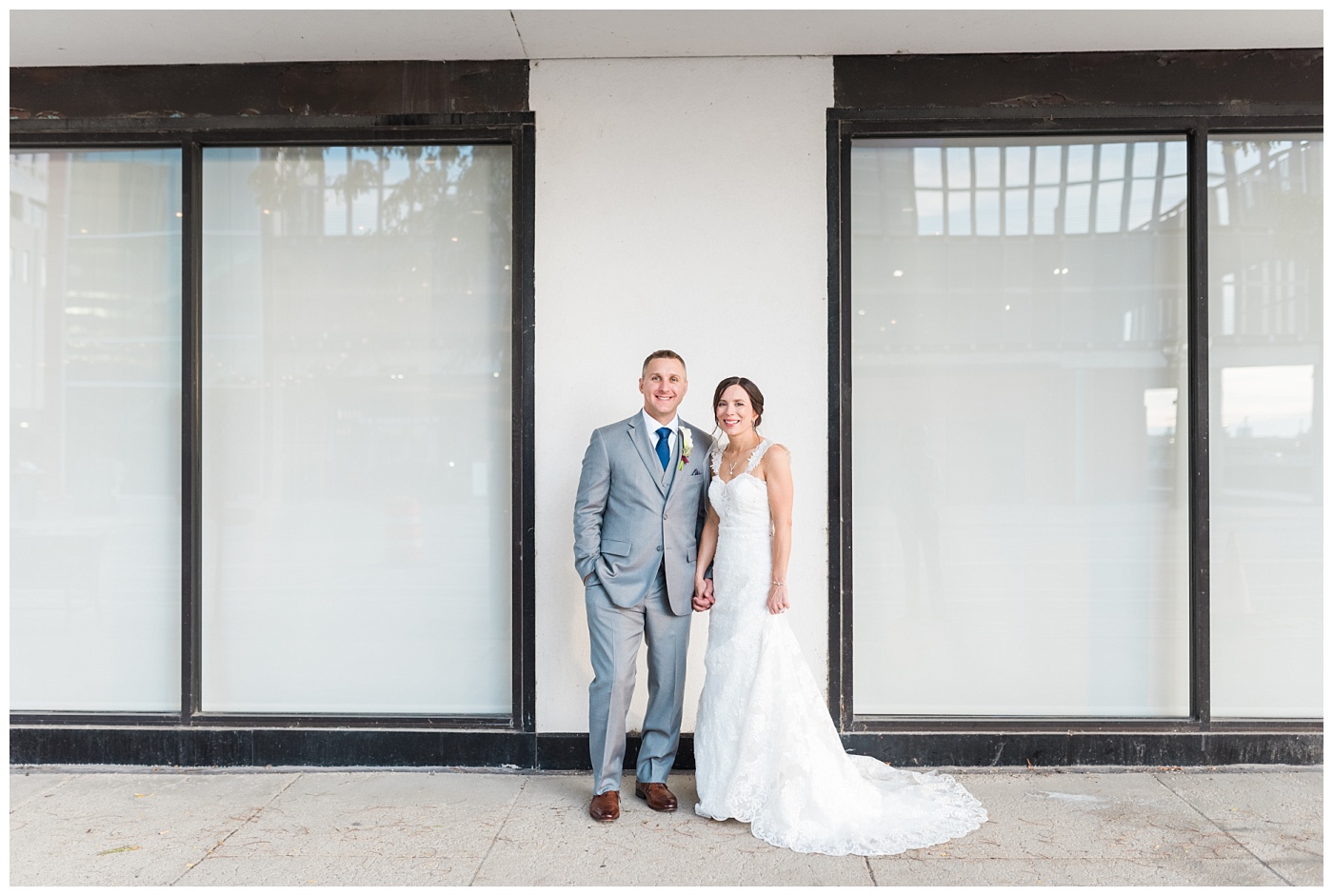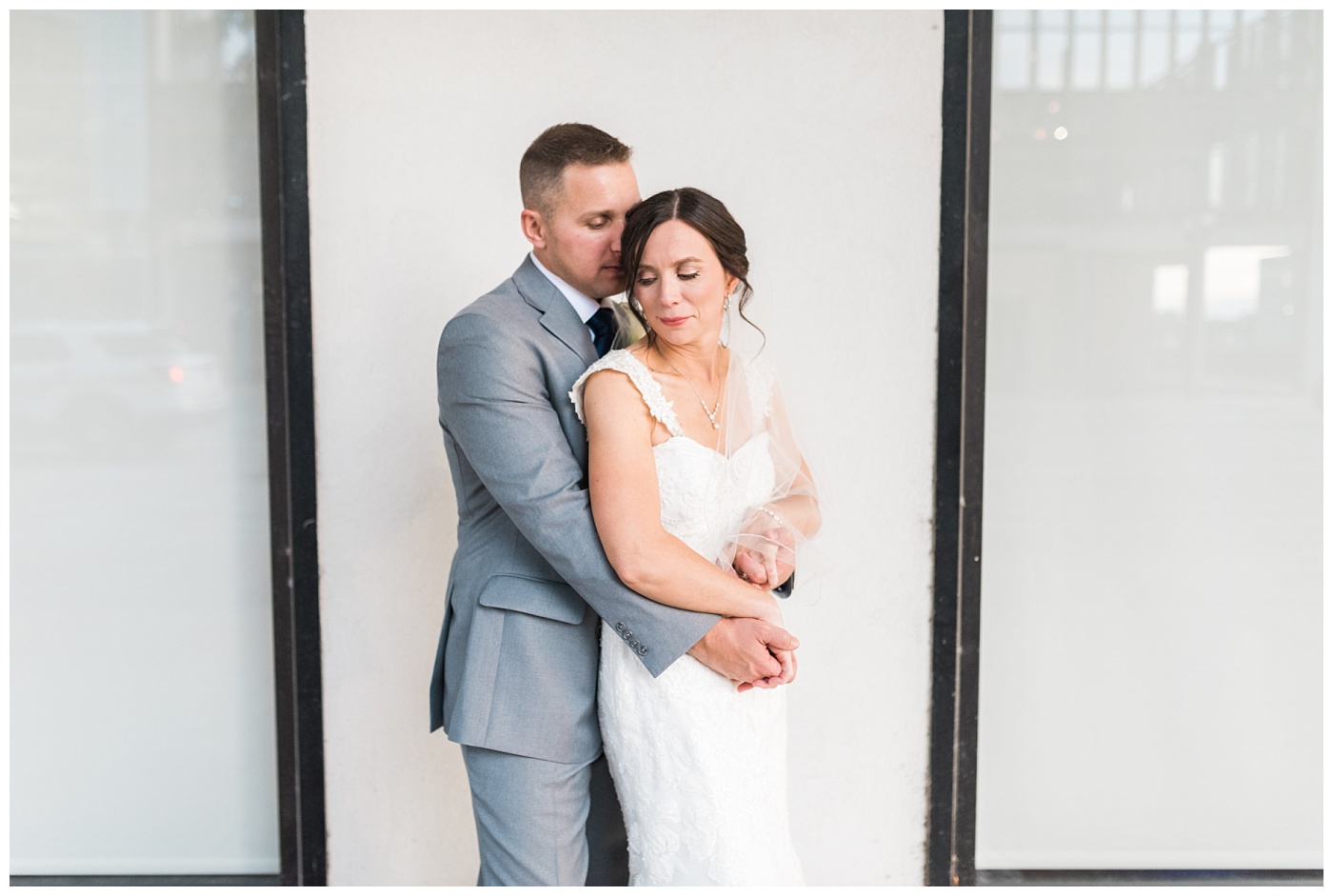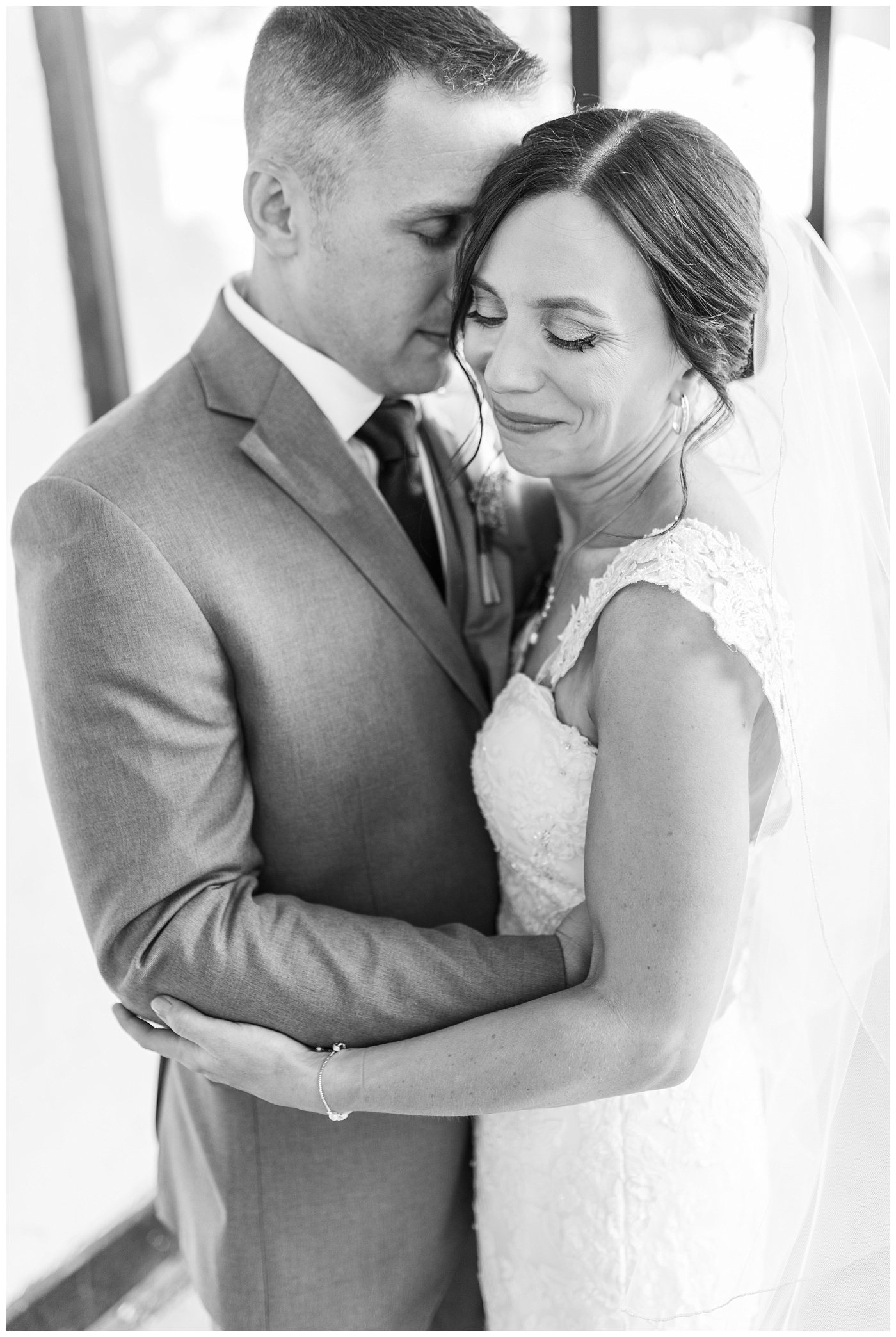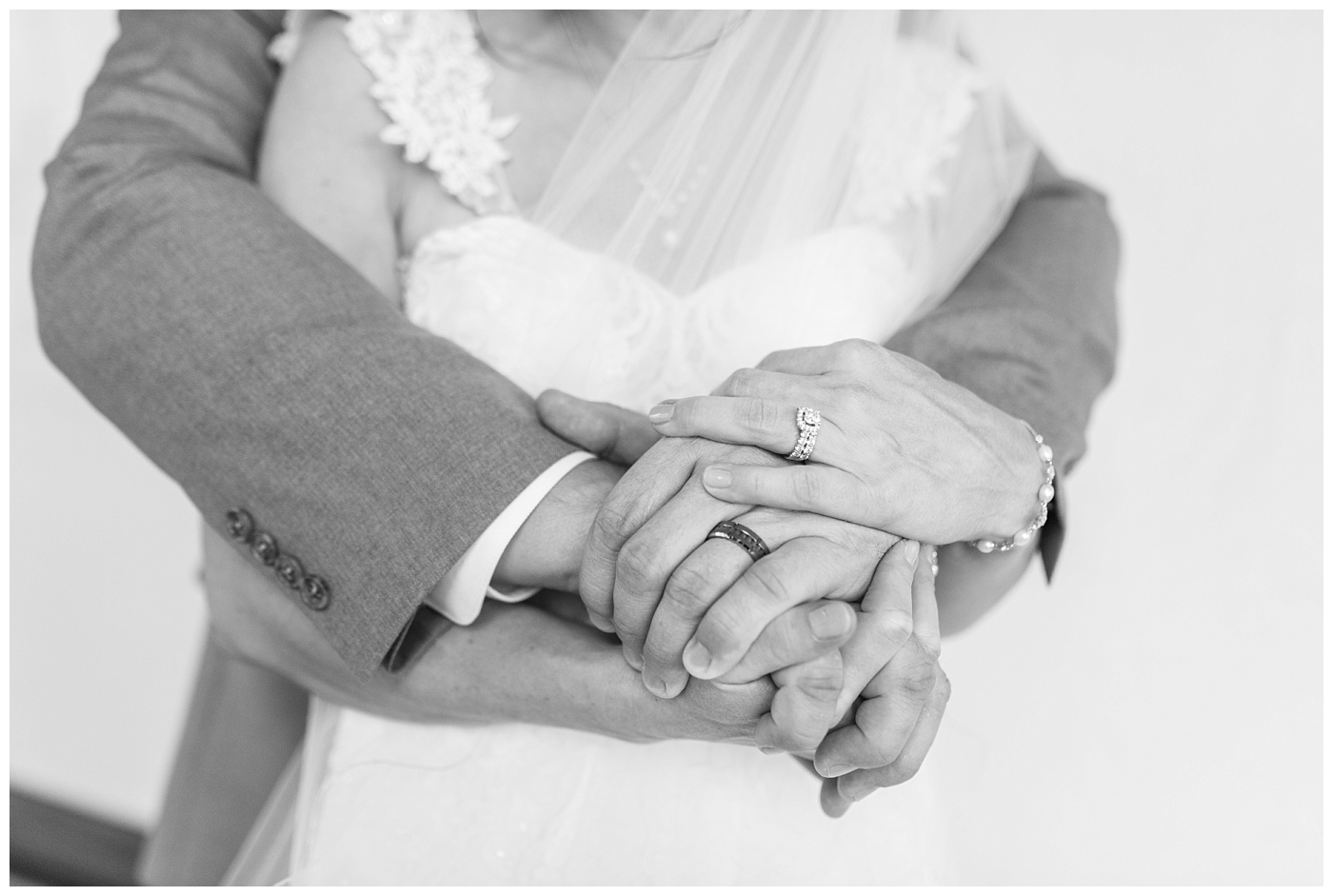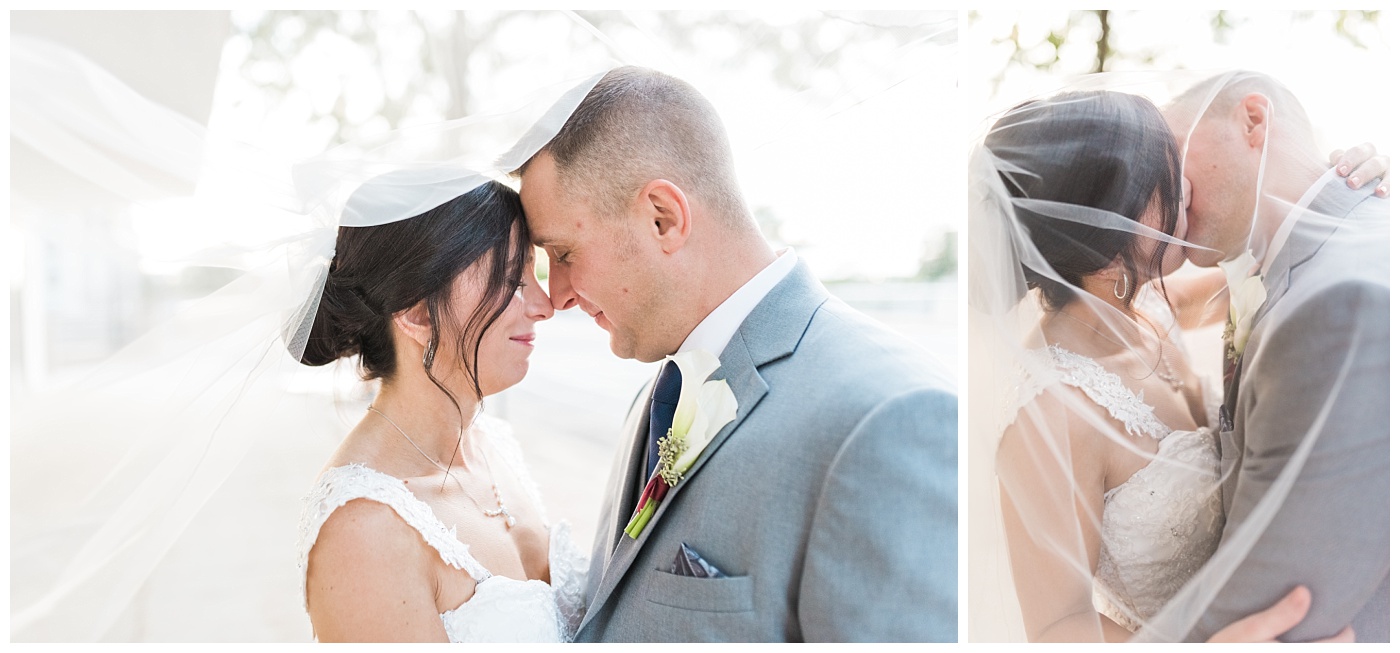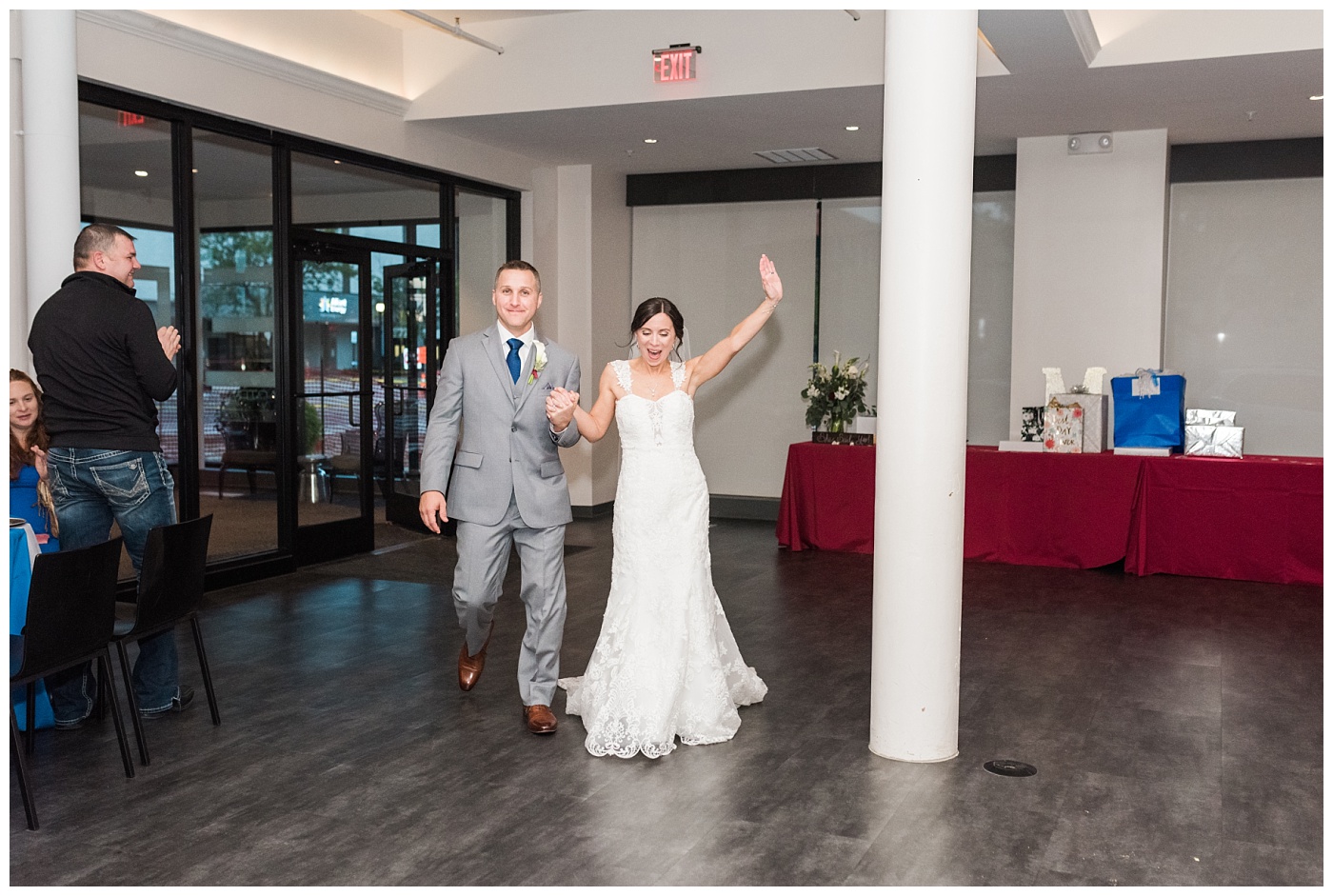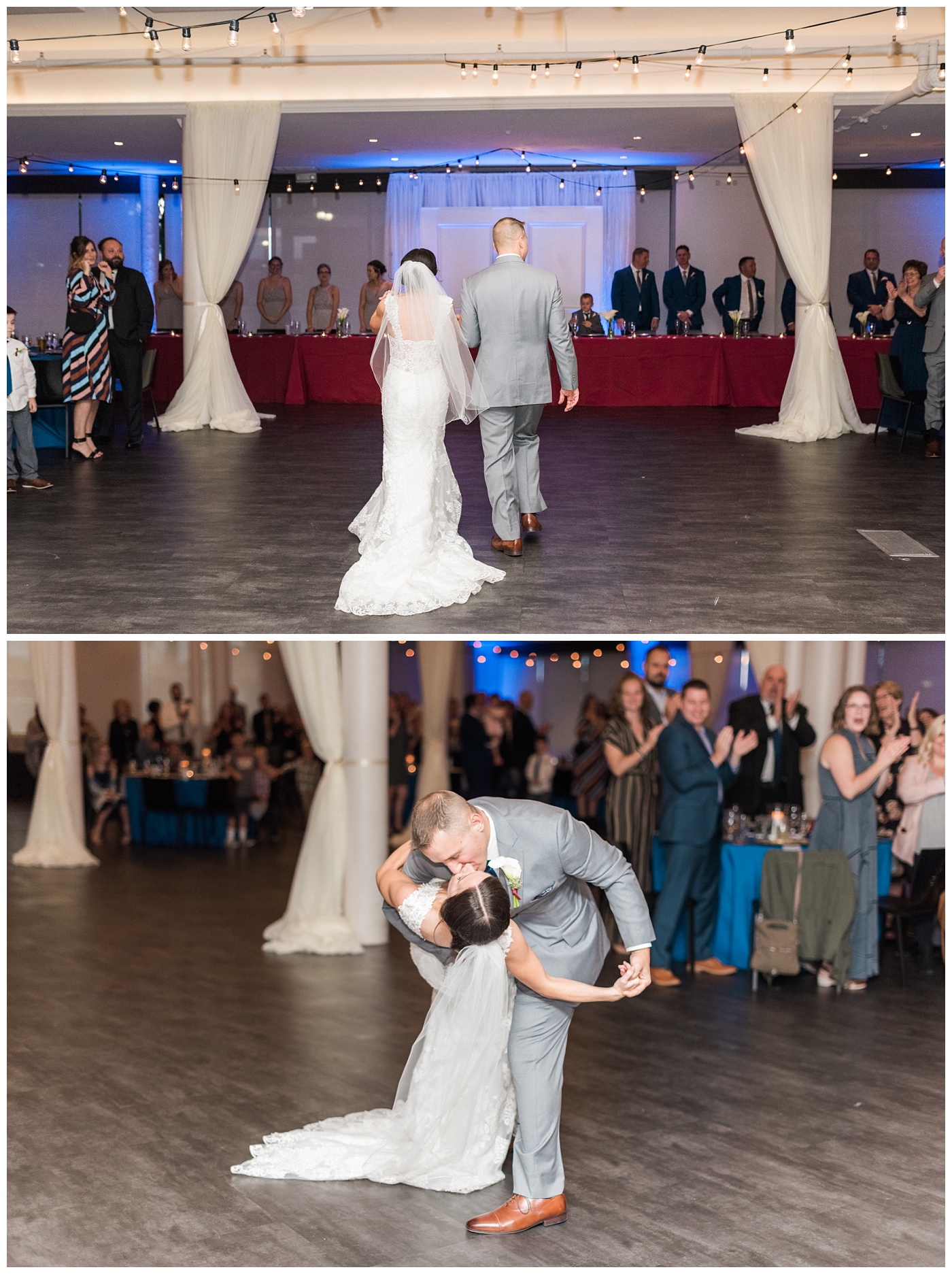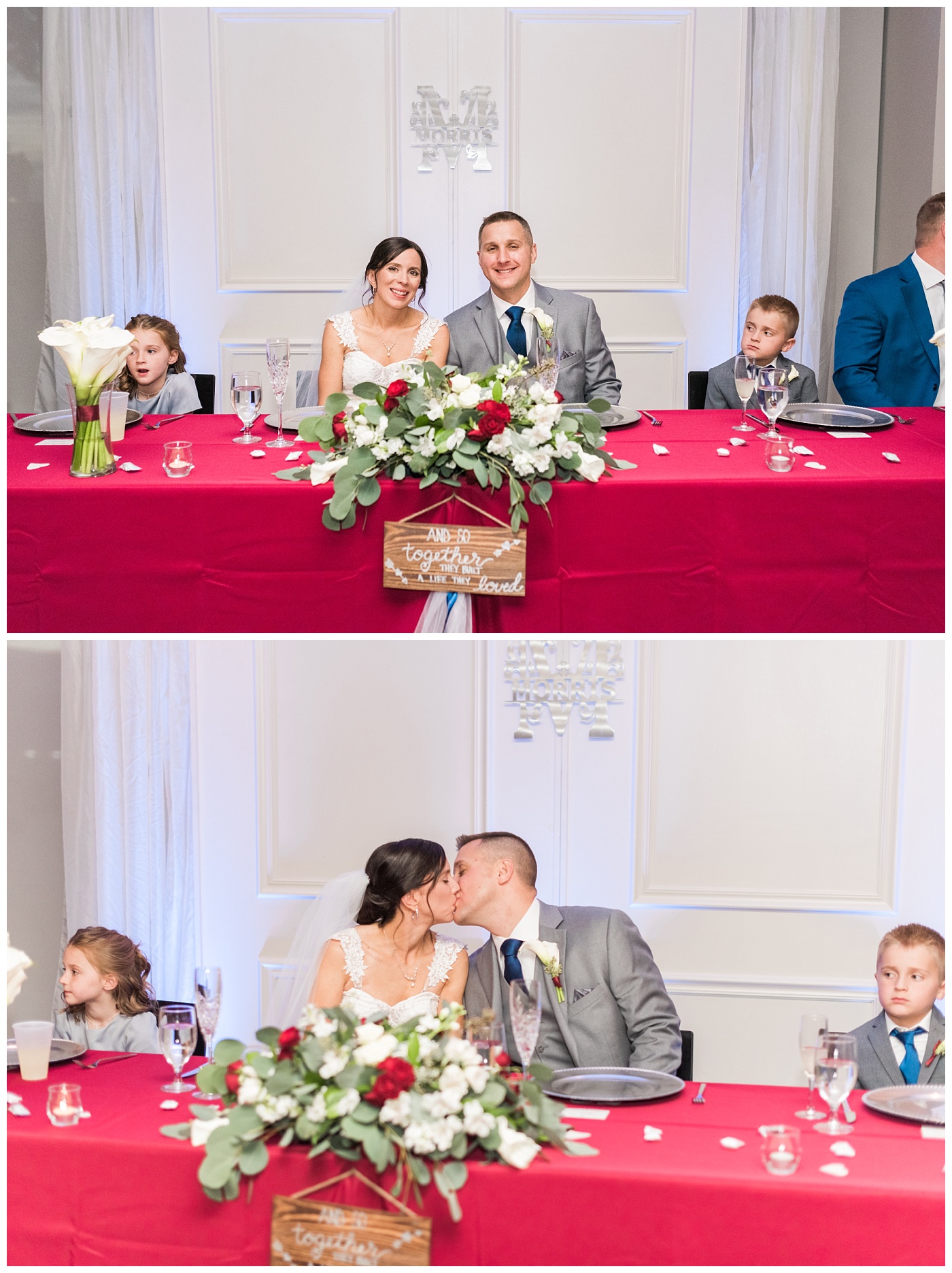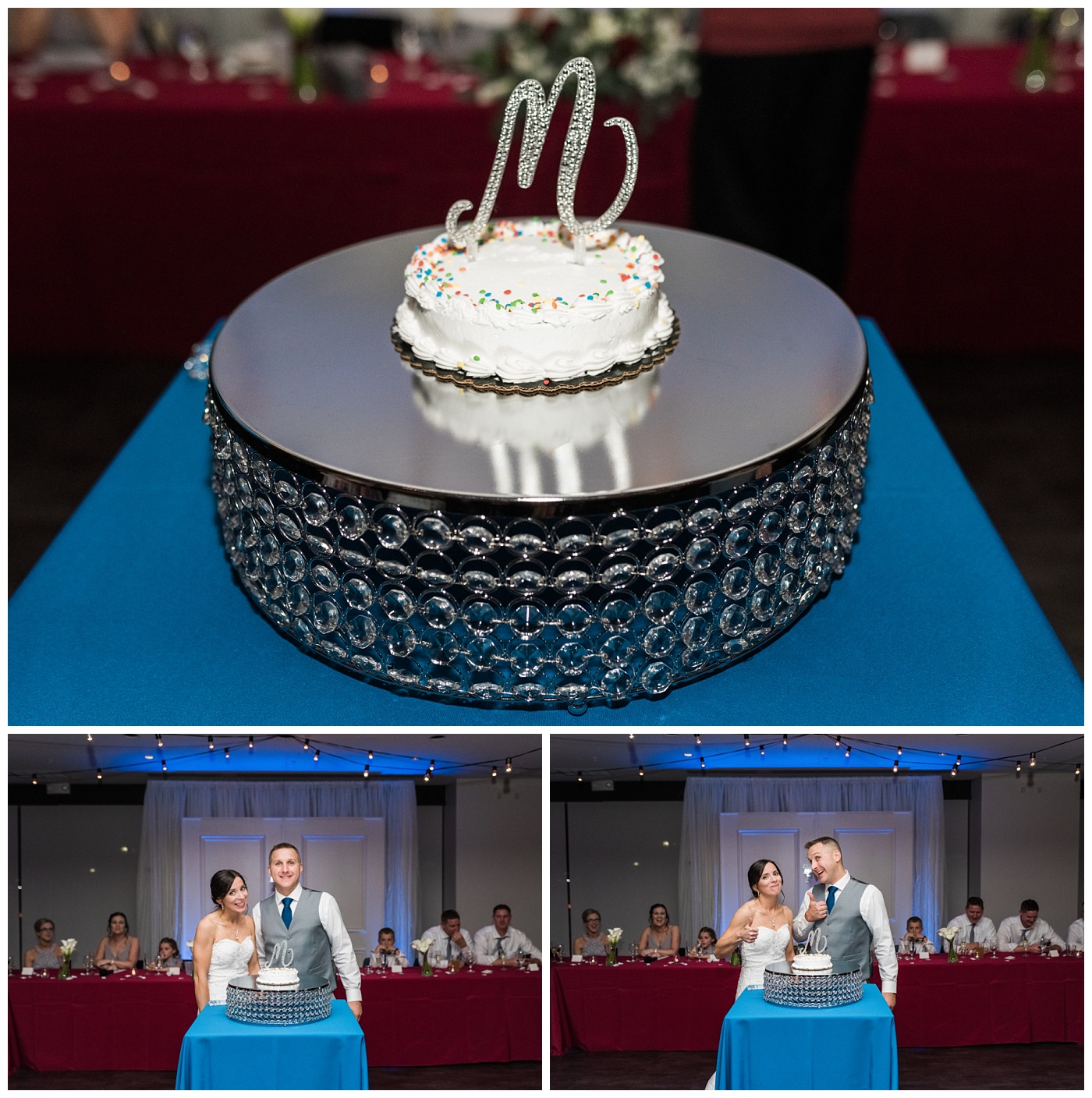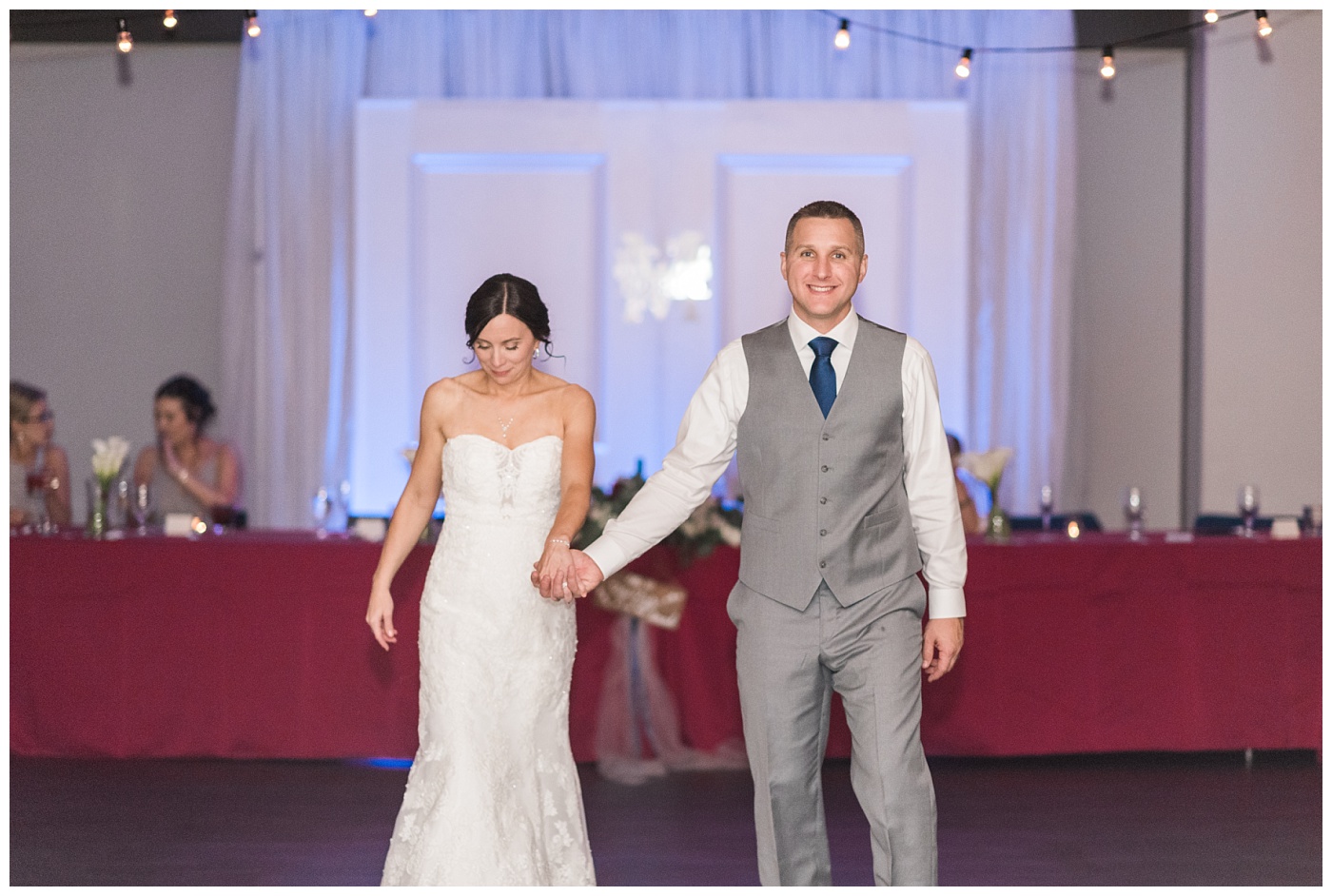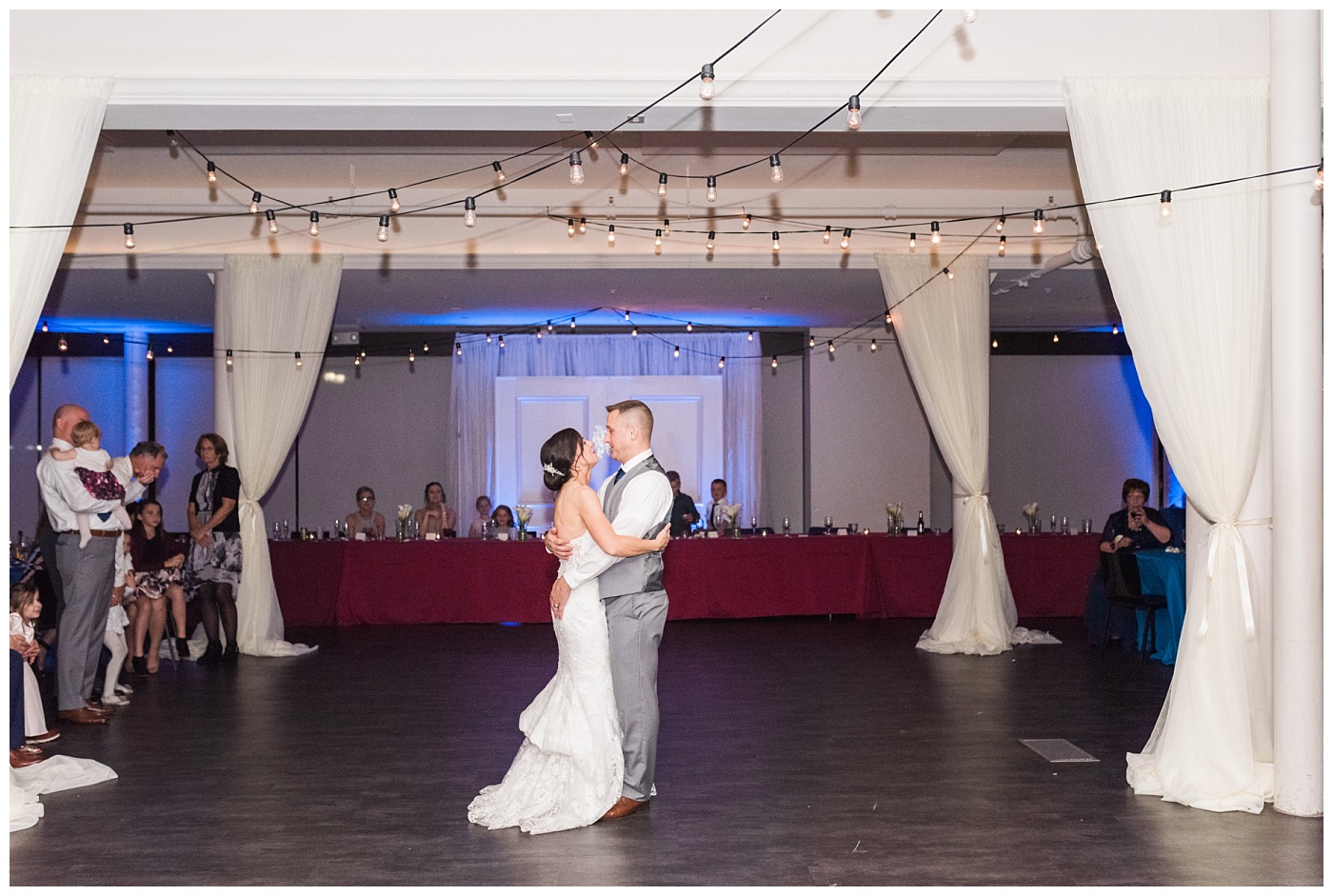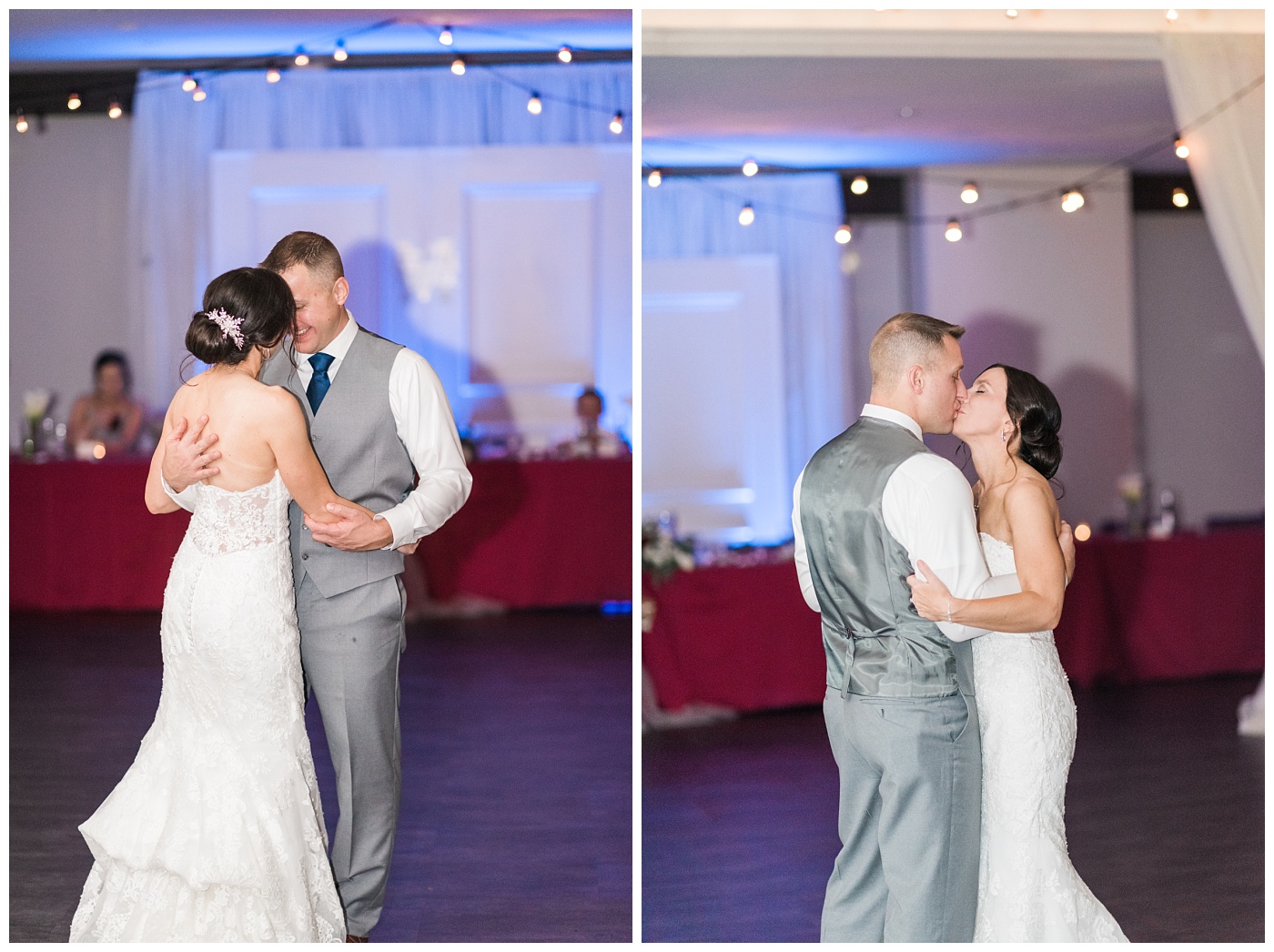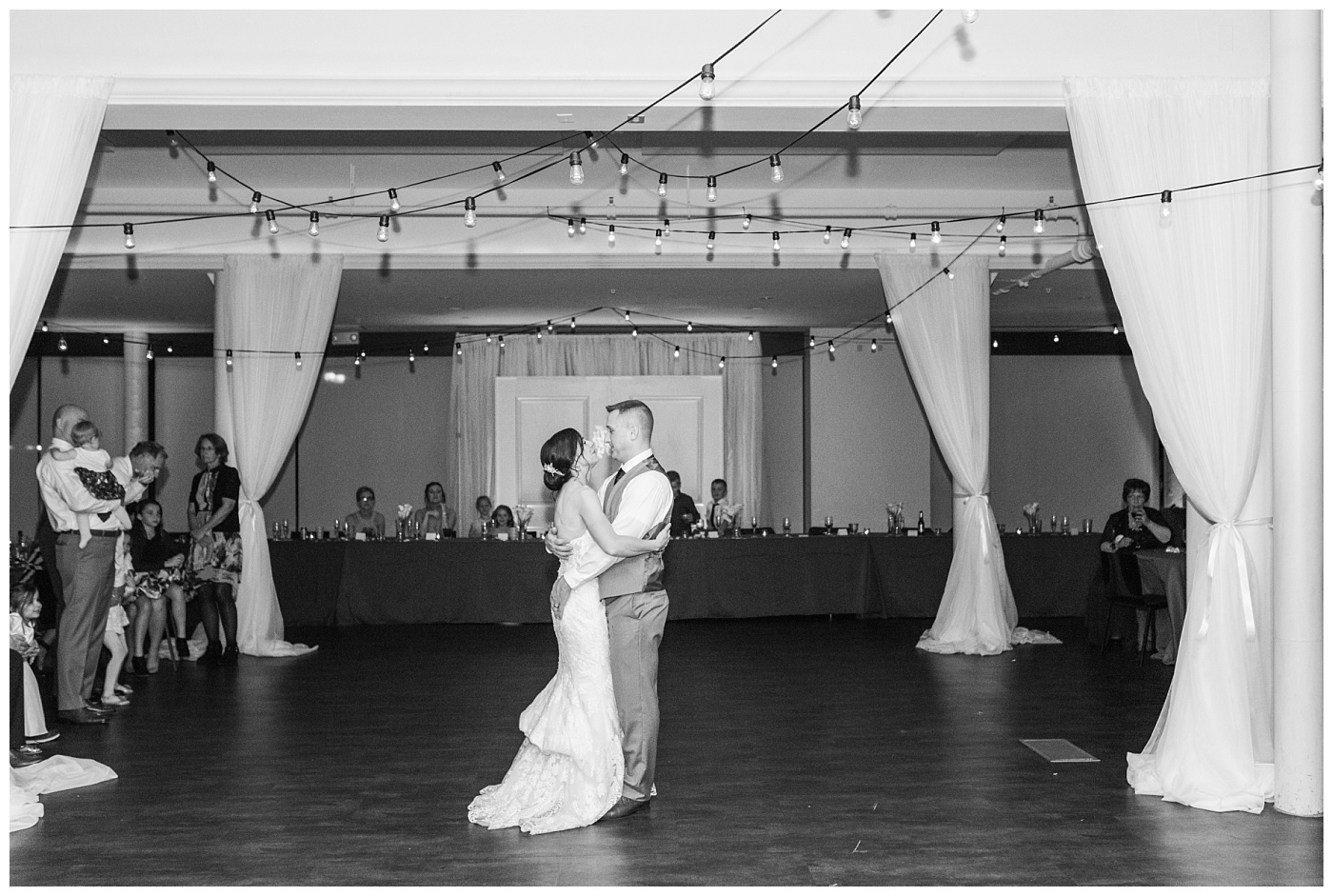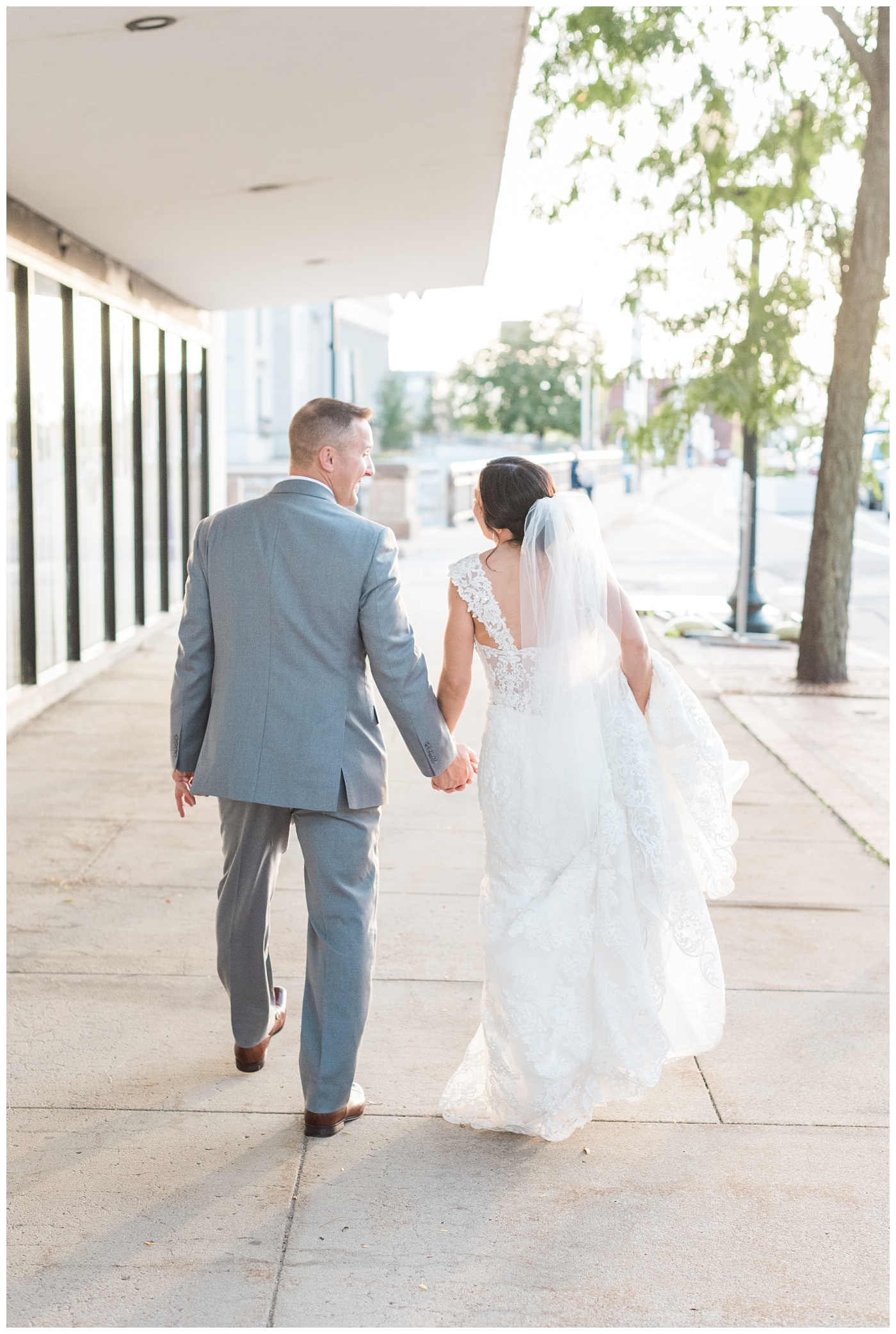 Photographer – Stephanie Marie Photography
Bride's dress – Brides by Jessa
Bridesmaid dresses – Lulu's
Groom and groomsmen suits – Men's Wearhouse
Rings – Jared
Venue – Eastbank Venue and Lounge
Food – Catering by LJ's
Flowers – E's Floral
Hair & Makeup – Nadia's Salon and Spa
Cake – Hy-Vee
Music – Quad City Music Man
Limo – Black Diamond Limousine
Decorations – Eastbank Venue & Spielman's Event Services
First dance – From the Ground Up, Dan + Shay
Location/Dates of honeymoon – Bahamas, March 2020