As a kid, I used to fly out to visit my grandparents in Colorado every summer.  Of course back then I took it for granted – I wasn't a huge fan of having to learn how to iron clothes, set the dinner table correctly, or get my hair curled and wear nice outfits for church every Sunday to mingle with the elder folks.  (These were all things my Nana insisted I learn how to do.)  But as I grew older, (notice how I didn't say grow 'up' – that will never happen) I realized how helpful these things were.  When I joined the military I already knew how to iron my uniform.  Now that I'm a wedding photographer I'm thankful I know how reception table settings are set appropriately.   But I'm still trying to get the hang of curling my hair – it only happens about once a year. The biggest things I took away from visiting my grandparents was that I didn't have to fear traveling by myself, meeting new people (even if they're older) is fun, and DANG if my Granddaddy didn't work hard.  He left at the crack of dawn for work and came home to dinner on the table. (We're still working on that, aren't we, honey?)
Once of the most vivid memories I've had with my Granddaddy is when he came to my BMT graduation from the Air Force in Texas.  I remember walking with my flight to meet our family members and when he saw me and we locked eyes, he cried.  It's the first time I ever saw him cry and it was because he was truly proud of me.  My Granddaddy retired from the Army years ago.  He joined the military when it was just the Army Air Corps before it broke into two separate entities – the Army and Air Force.  Coincidentally, he was in Okinawa, Japan at the start of WWII.  He was just 25 years old – the same age as I was when I lived in Okinawa as part of the Air Force.  It's funny how life paths took us to the same overseas location.
For the most part my grandparents have lived in other states.  Until late last year they moved to Iowa from Alabama.  Both in their 90's, I had them come visit my house and tour my studio.  I'll never forget the look on Granddaddy's face when he saw my studio – I asked what he thought and he said, "This is great!  I'm proud of you." in his charming southern accent.
Although I was nervous to ask them to take their photos, I did anyway.  Years ago my grandparents were told that they looked better when they didn't show their teeth when they smile… but I told them otherwise.  I turned on Pandora's 1920's Car Chase Radio and the first song that came on was the Andrews Sisters' Boogie Woogie Bugle Boy.  Their faces lit up and I asked them to dance.  With a little hop in their step, they did.
Shortly after this day, my Nana had a stroke and was in a rehabilitation center for quite a while.  I was so sad that my Granddaddy and her were separated for so long – and I didn't want to post these in fear something terrible was going to happen or she didn't get better.  But all is good!  She's back with my Granddaddy and I'm so excited to share these with you.
I'll never regret asking to take these pictures.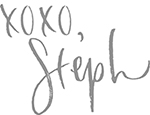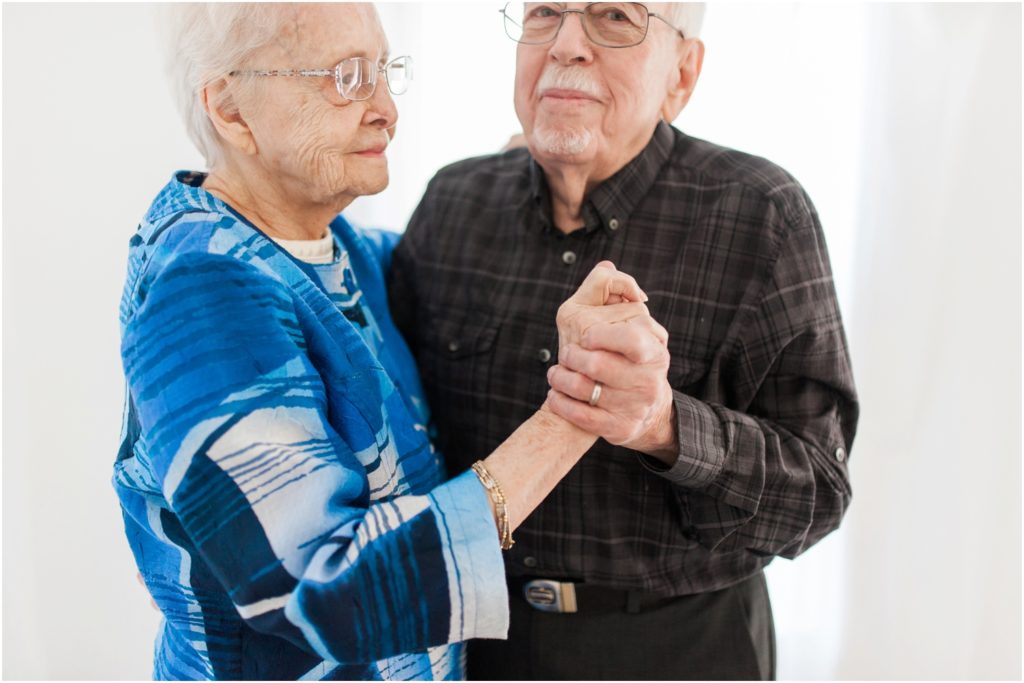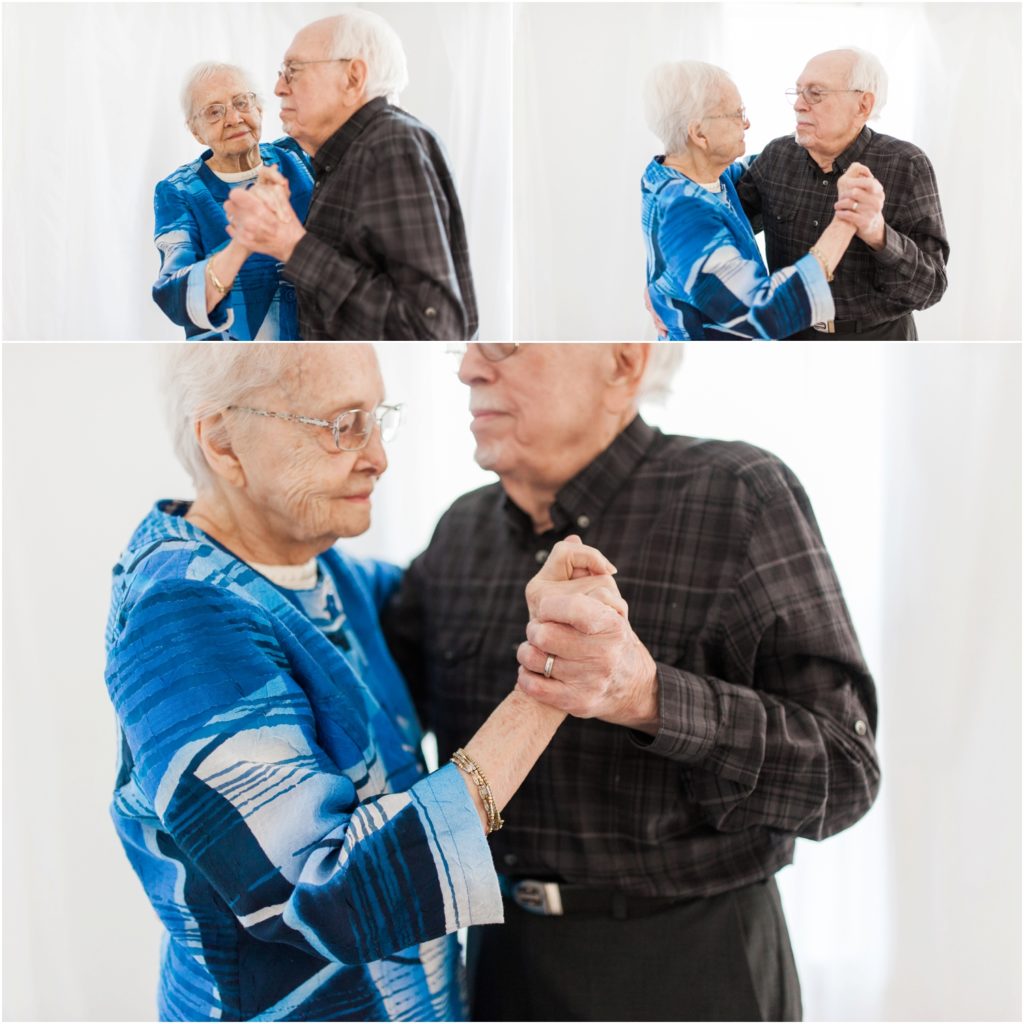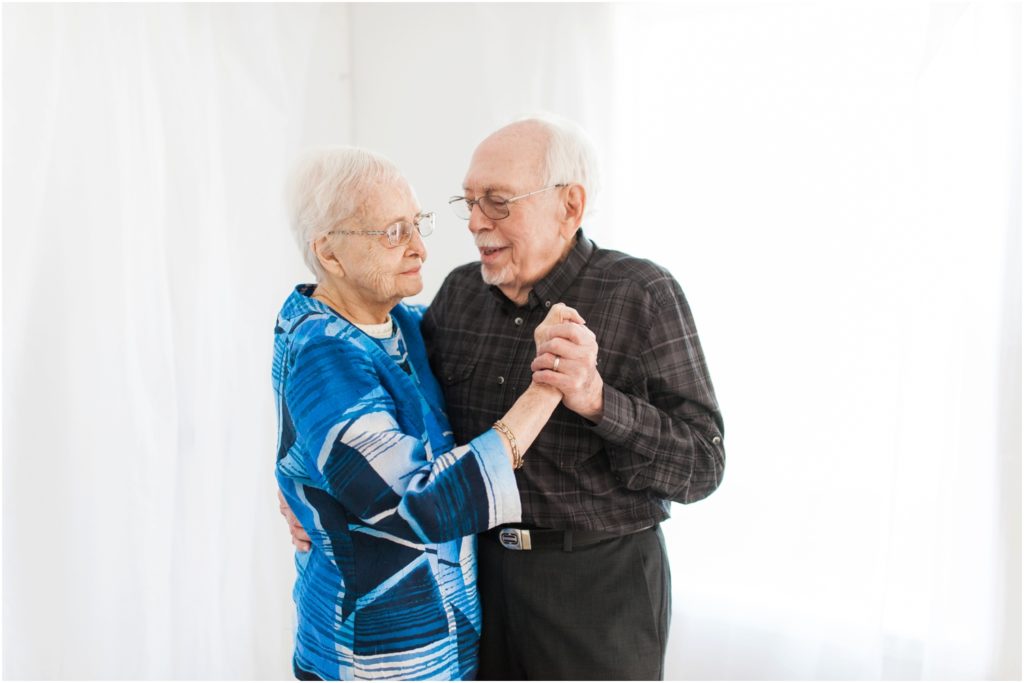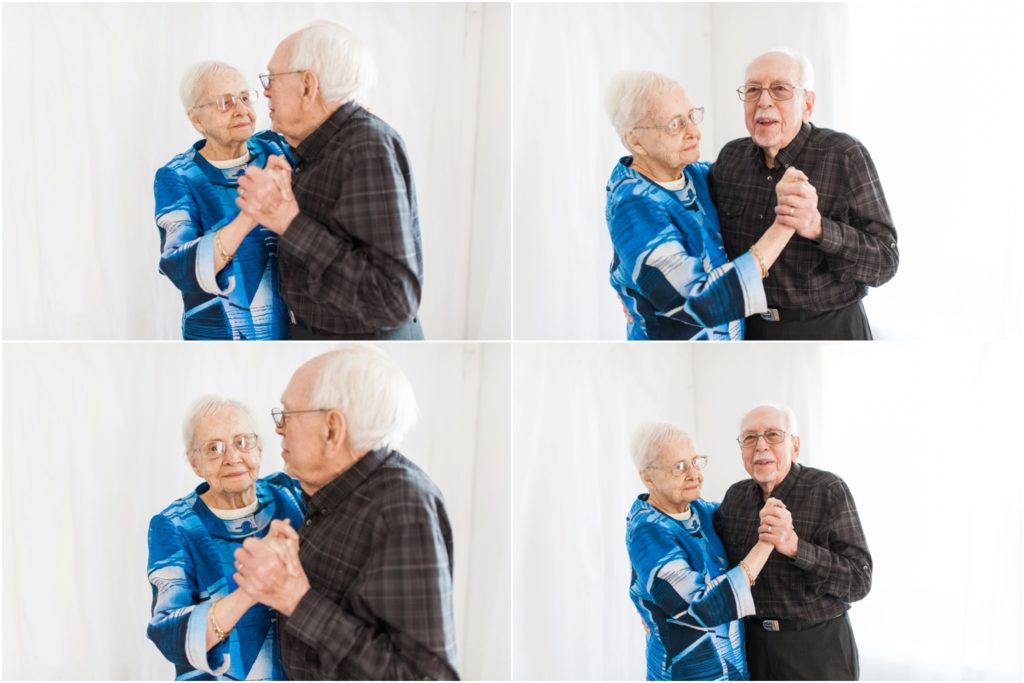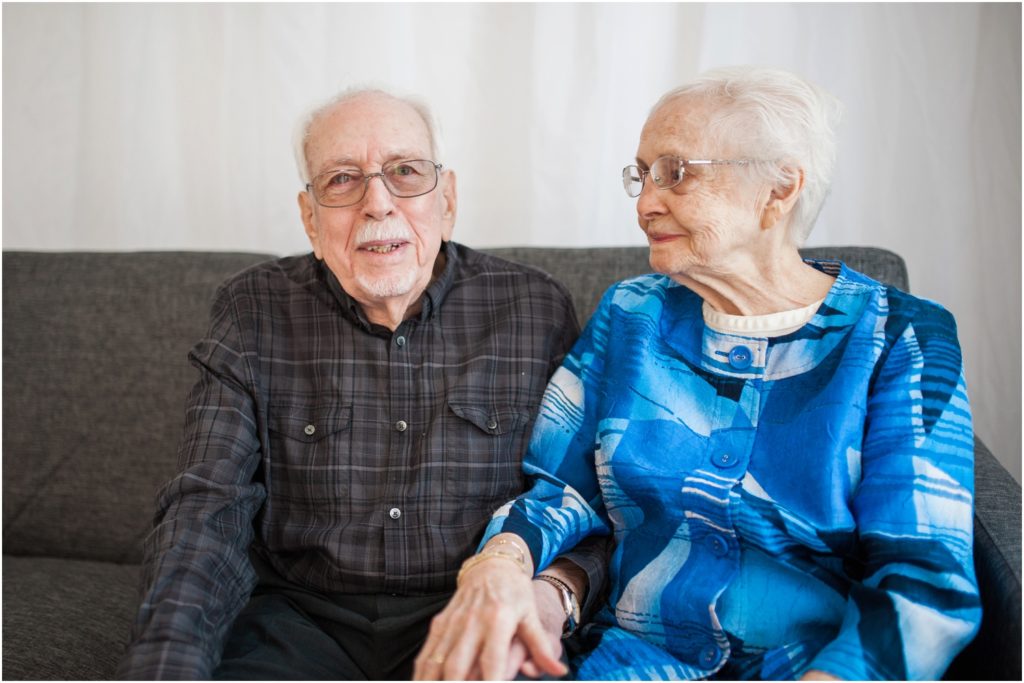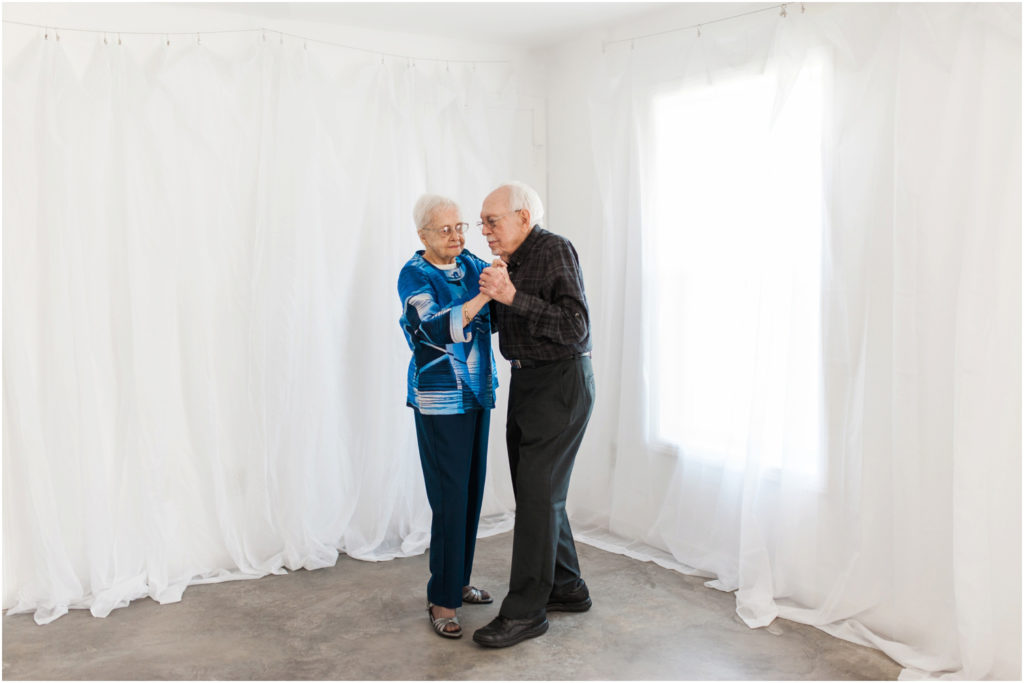 Stephanie Marie Photography | Iowa City Wedding Photographer | North Liberty Studio